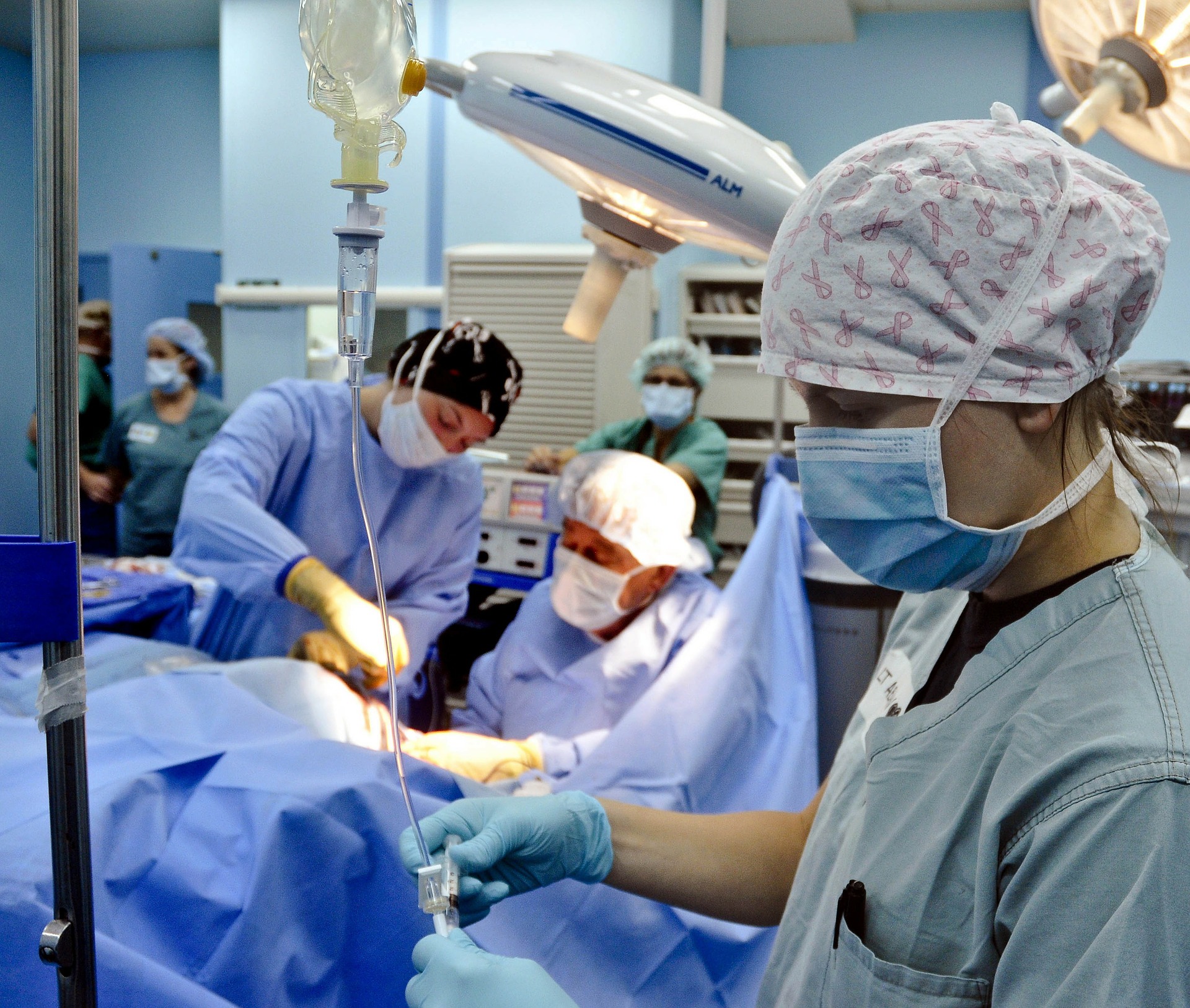 Anitere Flores said she will work with health professionals on concerns.
Nurse anesthetists announced opposition to a bill intended to punish bad players in the cosmetic surgery profession.
While backing the general efforts of Sen. Anitere Flores, professionals remain concerned a broad fix for the problem could affect nurses who bear no blame, according to the Florida Association of Nurse Anesthetists.
"The tragic deaths at South Florida plastic surgery clinics have appropriately prompted Senator Flores to push for more regulations at these types of facilities to save lives," reads a statement from the association.
"While we applaud the Senator's efforts to protect patients, we are extremely concerned about a provision in her legislation that would impose restrictions on Certified Registered Nurse Anesthetists (CRNAs) that are not required in any other healthcare setting or state law."
Flores, whose bill (SB 732) passed the Senate Health Policy Committee unanimously Monday, said she's hopeful to address all concerns within the health industry.
"I've been able to work with them to come up with a reasonable balance between safety with regulation," Flores said.
She filed the legislation after a number of deaths at South Florida clinics following cosmetic procedures. The version of the bill approved in committee addresses concerns initially expressed by plastic surgeons. Flores issued a statement afterward on the bill's intent.
"Deaths continue mounting in the State of Florida as a result of unruly cosmetic surgery centers. Our state has become the epicenter for these butcher shops for people seeking beauty," she said.
"It is not only sad, but outrageous that these types of surgical centers have been operating with virtually no oversight, leaving patients with critical injuries and even death. SB 732 is the first step in safeguarding our patients, and ensuring that we crack down on the dangerous clinics where these heartbreaking cases continue occurring."
Initially, the bill put a five-year restriction on all surgeons in an office where bad practices get exposed. The legislation now gives discretion to the Department of Health and Board of Medicine. Flores hopes that change lets officials separate bad actors from those who found themselves in bad places.
Regarding nurses, she said she's ready to discuss things further: "I'm certainly open to suggestions," she said.
Nurses dealing with anesthesia expressed concerns about whether nurses unfairly will be looped into problems with certain surgeons.
"Despite the good intentions of the bill, we believe that the provision related to CRNAs is a solution in search of a problem. Medical examiners' reports show that none of the unfortunate deaths that occurred at the clinics in question were related to anesthesia," the statement says.
"CRNAs are extensively educated and trained, and numerous studies show that anesthesia care is equally safe regardless of whether it is provided by a CRNA working alone, an anesthesiologist working alone or a CRNA working with an anesthesiologist."
The association though seems anxious to sit down with Flores as well and work out issues.
"Several committee members also expressed their concerns about the CRNA provision in the legislation. We look forward to working with Senator Flores and her colleagues to address these concerns," the statement concludes.