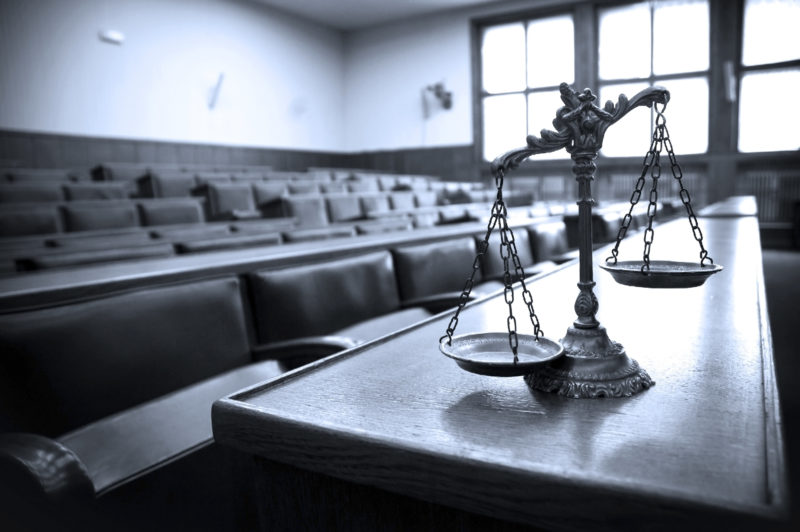 "What this bill does is help set up the infrastructure for the future, and for now, to properly fund clerks."
A bill changing the budgeting process for Florida clerks of court advanced through the Senate Judiciary Committee Monday with a unanimous vote.
SB 1076, sponsored by St. Petersburg Republican Sen. Jeff Brandes, aims to fix budgetary shortfalls in county clerks of court offices by allowing them keep more of the fees they collect and creating a process for them to request more funding from lawmakers and those further up the totem poll in the state court system.
The bill has the support of the professional organization Florida Court Clerks & Comptrollers — dozen clerks of court joined made the trek to the Capitol for the at the committee hearing, and lobbyists representing the Miami-Dade and Polk clerks of court also showed face.
The current budgetary system for clerk's offices relies on revenue projections, much of which come in via traffic citations. Those citations have been on the downtrend for several years, which has forced the state's 67 clerks to tighten their belts.
FCCC expects clerks to come up $40 million short of their projected costs by the end of the current budget year.
"Since 2013, our budget has decreased by $50 million," Pinellas County Clerk and Comptroller Ken Burke, a member of the FCCC board. "What this bill does is help set up the infrastructure for the future, and for now, to properly fund clerks."
Flagler County Clerk Tom Bexley, who chairs FCCC's legislative committee, added that the state's clerks are "ecstatic" that bill earned its first committee win and said the organization hopes it's "the first of many" in the 2019 Legislative Session.
Also pushing for the bill is the James Madison Institute, a right-leaning Tallahassee-based think tank.
During the committee hearing, Sal Nuzzo of JMI said the group "supports reforms where core government functions, the things that we all agree are the purview of the state, can be funded more appropriately, more effectively."
Nuzzo said SB 1076, also known as the "Clerks Serve Florida Act," would do just that.
With it's first committee stop out of the way, SB 1076 heads to the Senate Appropriations Subcommittee on Criminal and Civil Justice. If it clears that hurdle it will move on to the full Approps Committee before hitting the chamber floor.
The House companion bill, HB 1143, was filed on the first day of the 2019 Legislative Session. It has been referred to the House Justice Appropriations, Judiciary and Appropriations committees.