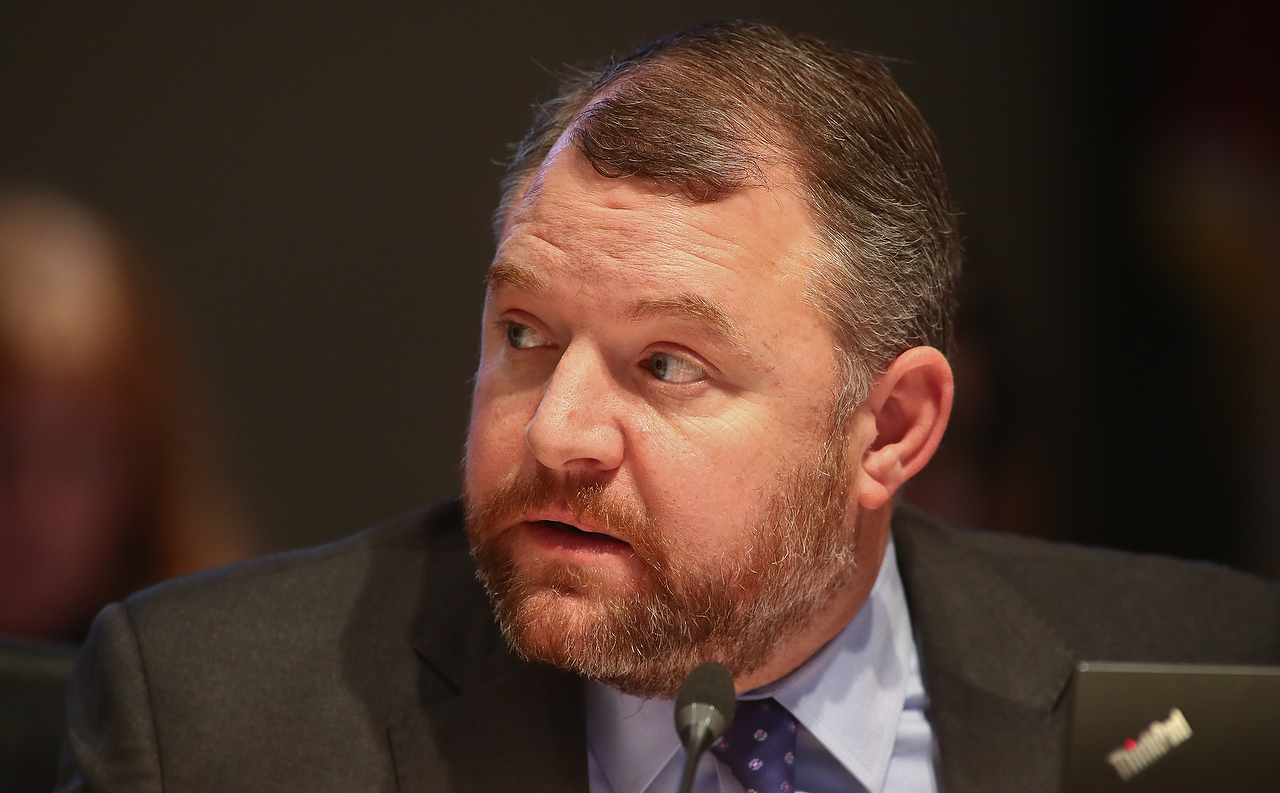 The 2018 ballot was riddled with bundled amendments.
A bill ending the practice of "bundling" Constitutional amendments cleared the Rules Committee Wednesday and now heads to the Senate floor with strong bipartisan support.
The measure (SB 74) offers a single-subject limitation for the Constitution Revision Commission (CRC), a legislative fix for the grouping together of unrelated measures into the same amendment.
This would bring the CRC into accord with the Legislature, which already has a single-subject limitation for proposed amendments.
The House version has just one stop before the floor also, showing momentum on both sides of the rotunda.
Sen. Rob Bradley, the bill sponsor, said current practice was a "terrible way to amend the Constitution." The resolution would require the approval of 60 percent of voters next year to become law.
Citizens from across the state showed up in support of the measure. Representatives from the Clay County Education Association and League of Women Voters were among the backers on hand.
Sen. Tom Lee, who was on the CRC, noted that "bundling … is anchoring unpopular things with popular things."  He added that limiting the commission's role to structural matters of state government also "could be helpful in narrowing down their focus."
"When the Legislature does it, it's called logrolling," added Sen. José Javier Rodríguez. "This is probably the least controversial thing we will do as a Legislature."
Last year the 37-member commission put seven proposed amendments on the ballot. Five included more than a single subject. All of those proposals were approved by voters.
For instance, Amendment 9, which banned offshore drilling and vaping in indoor workplaces, was one of the many strange-bedfellow combinations from the CRC that met with voter approval.
Nearly 69 percent of voters approved that amendment, as editorial boards and others wondered why the two bans were yoked together.
Another amendment dealt with payment of death benefits for first responders killed while performing official duties and the creation of a governance system for the 28 state and community colleges.
Yet another required all charter-county governments to have elected constitutional officers, including sheriffs. It also set the start of the annual legislative session in January in even-numbered years, created the Office of Domestic Security and Counterterrorism within the Florida Department of Law Enforcement and dealt with the state Department of Veterans' Affairs.
The commission, whose members are mostly appointed by the Governor and legislative leaders, doesn't meet again until 2037.
Bradley noted constituent complaints of the "what the heck was up with those amendments?" variety, feedback that other legislators are getting as well.
A separate proposal (SJR 362 and HJR 249) would abolish the Constitution Revision Commission. Those proposals have advanced in the House and Senate, with the House version scheduled to go before the House State Affairs Committee on Thursday.
___
The News Service of Florida contributed to this post.