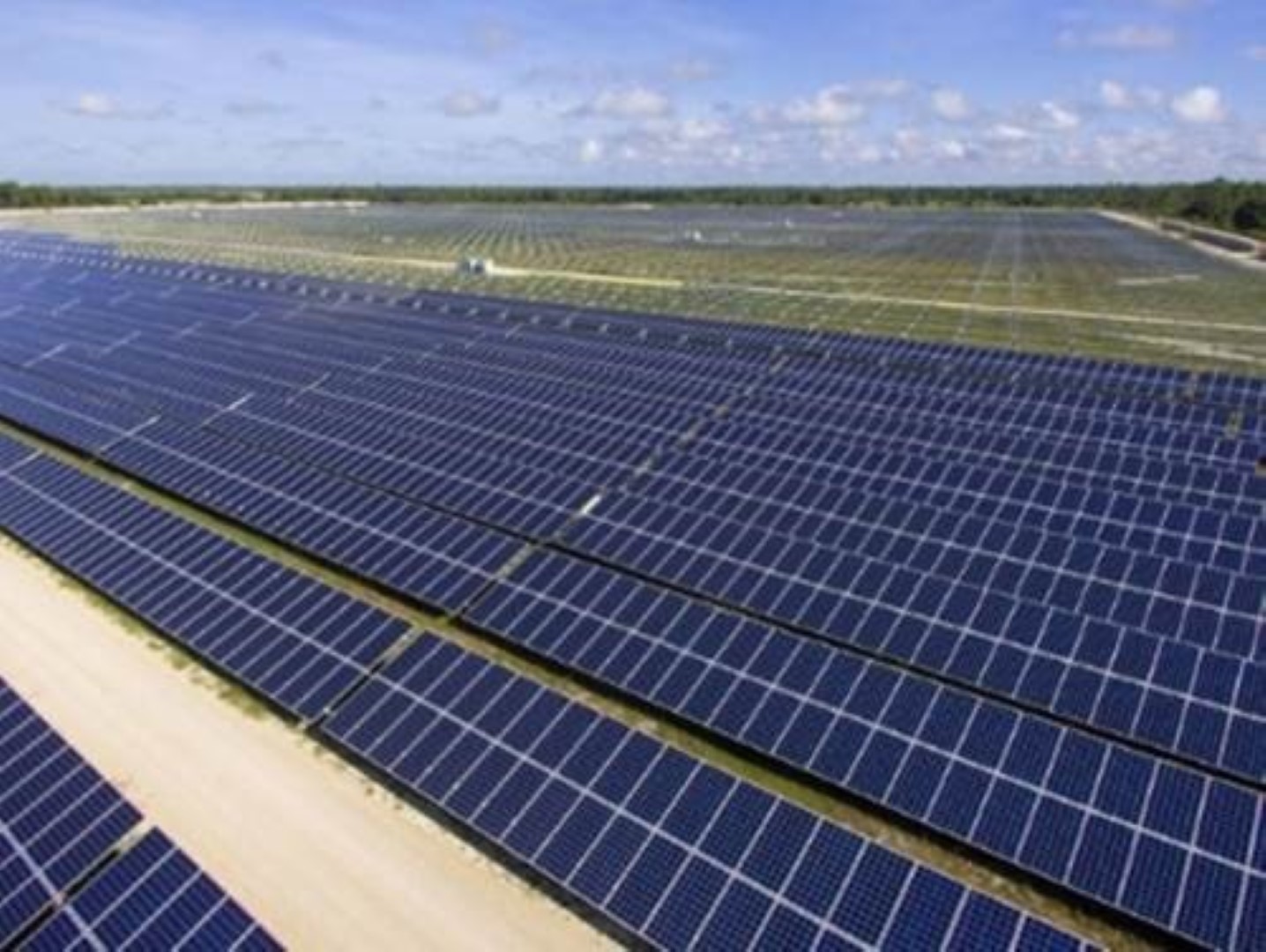 "This program will more than double the amount of community solar currently in the U.S."
If the Florida Public Service Commission signs off, Florida Power & Light is ready to roll out a program allowing customers to get their homes onto its quickly expanding solar grid.
"We've been aggressively expanding solar with one goal in mind: bringing more solar to all of our customers cost-effectively while continuing to keep their bills lower than 90 percent of the country," said Eric Silagy, president and CEO of FPL. "This innovative program is another major step forward in our '30-by-30' plan, which is one of the world's largest solar expansions, and also an unprecedented opportunity for our customers to harness the power of the sun like never before."
Dubbed "FPL SolarTogether," the new community solar program will allow ratepayers to subscribe to a portion of FPL's new solar power capacity. In return, they'll get credits that the will reduce their monthly bills over time. FPL expects program participants to achieve a simple payback on their subscription within seven years
If approved, the initiative will be the largest of its kind in the United States.
FPL backed up that claim by pointing to the latest stats from the Solar Energy Industry of America, which found a total of 1,298 megawatts of community solar had been installed nationwide as of the Sept. 31, 2018.
FPL's program will boast 1,490 megawatts of power, which is enough to power approximately 300,000 homes.
"This program will more than double the amount of community solar currently in the U.S.," Silagy said. "More importantly, FPL SolarTogether will allow individual customers to personally support Florida's affordable, clean energy revolution while lowering their electric rates and bills over the long term."
The utility co. said it's been hammering out program details with its biggest customers. Some of them — including municipalities, large national retail chains, universities, banks, restaurants and schools — are ready to sign up on day one.
"Broward County is proud to be the first county in Florida to preregister for the new FPL SolarTogether program," said Jennifer Jurado, Broward County's chief resilience officer and director of environmental planning and community resilience division. "Our participation in this forward-thinking initiative helps advance our community's ongoing commitment to a sustainable environment while delivering significant, long-term cost savings."
Other commitments: 7‑Eleven, the City of Coral Springs, The Wave Condominium Association in Hollywood, Broward College and Florida Atlantic University.
"Reducing our impact on the environment is a major focus for 7‑Eleven, and shifting to renewable energy is important to our progress," said Ann Scott, director of energy, engineering and store planning for 7-Eleven. "We're strongly encouraged by the rapid growth of large solar plants in one of our key states, Florida. The FPL SolarTogether program brings us one step closer to achieving 7-Eleven's sustainability goals. With over 500 participating stores in Florida, we are making significant strides to reduce our carbon footprint."
The community solar program comes in the wake of FPL's announcement that it plans to have 30 million solar panels on the grid by 2030. FPL and sister company NextEra Energy Resources are already world's largest producer of renewable energy.
FPL currently has about 1,250 megawatts of universal solar capacity in Florida, the most of any Sunshine State utility company. Another 1,490 megawatts will be added to FPL's energy portfolio within two years.
The company operates 18 large solar facilities, including four new ones in the past year — enough to power tens of thousands of homes. A week ago, the company said it has made it through the site selection process for another quartet of solar farms, one apiece for Okeechobee, Palm Beach, Suwannee and Manatee counties.