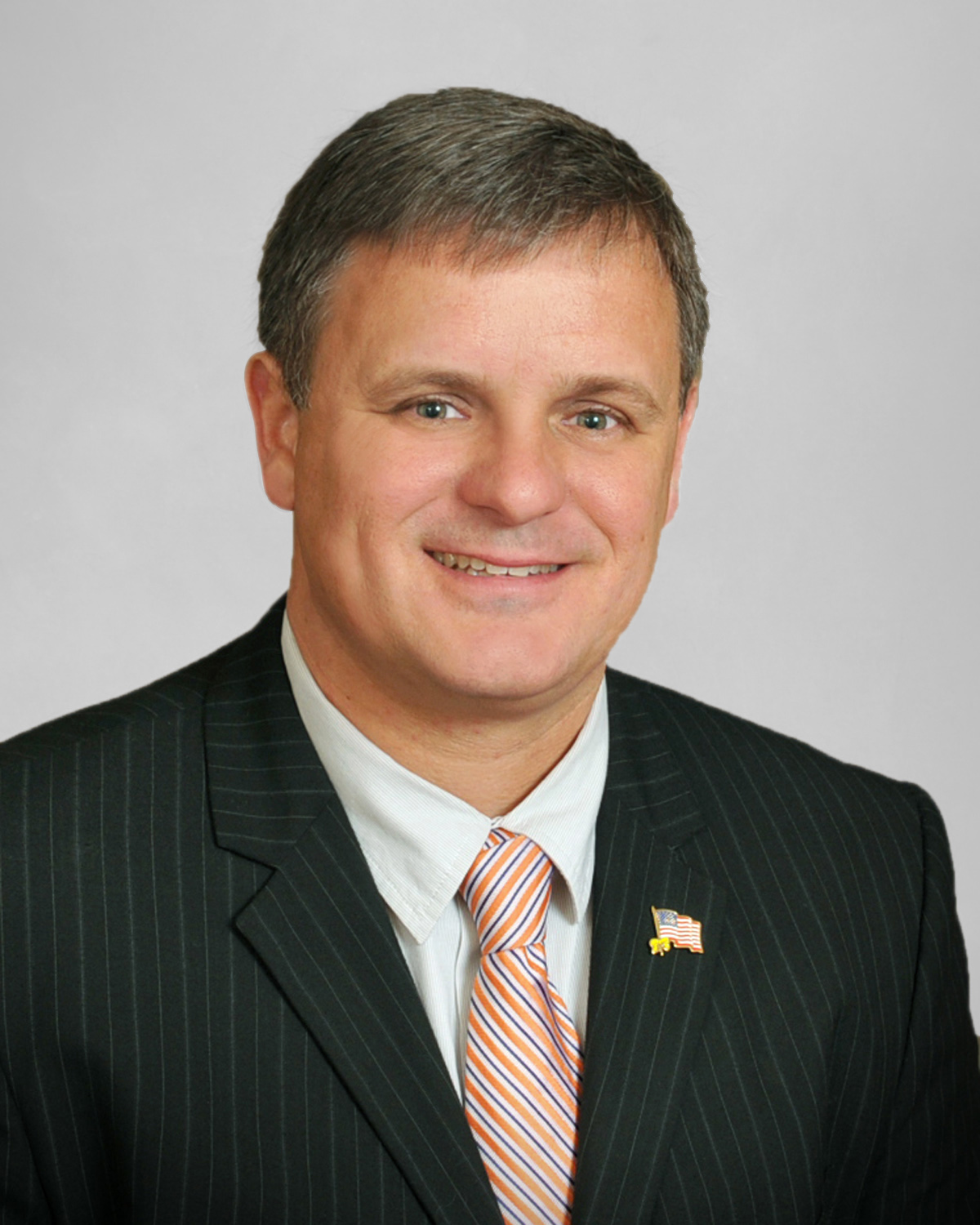 The deposition also provides a glimpse into ... his decision making process.
All For Transportation attorney Ben Hill deposed Hillsborough County Commissioner Stacy White for three hours earlier this month over his lawsuit seeking to overturn the 1 percent sales tax voters approved for transportation improvements last month.
Hill's line of questioning supported the group's assertion that White has no legal standing as an elected county official to sue the board on which he serves.
The deposition also provides a glimpse into the timeline during which White arrived at the conclusion that he would file the suit, offering insight into his decision-making process.
About an hour into the deposition, Hill asked White if his lawsuit was successful, would that decision "apply to all of the county commissioners."
White agreed, after some consultation with his attorney, Chris Altenbernd.
Hill pressed further.
"So you unilaterally — that is, on your own — are taking a stand that will affect all of the County Commissioners?
White deferred to Altenbernd.
"I'll tell you, the answer is absolutely yes. The judge will either give them the authority to make what they deem appropriate under the tax and be accountable for it or he'll hold the tax to be invalid. So it will affect them all."
Hill asked several other questions aimed at ascertaining whether White understood his duties as a County Commissioner. The questions supported All For Transportation's defense that White cannot sue Hillsborough County because the outcome of the suit would affect the entire board on which he sits without that board having voted on the matter, as is prescribed in the county charter.

Hill's questions also hinted at a possible defense related to White's decision to bring the lawsuit forward after the November election in which a vast majority of voters approved the transportation tax and did not seek official, documented legal opinions before taking independent legal action.
White claimed he spoke with Hillsborough County attorney Christine Beck about his concerns over the constitutionality of the sales tax referendum and subsequently created county charter. He claims she told him that a legal challenge "would not be frivolous" and that he could not challenge the terms "until such time as they became law."
White said he was not 100 percent certain of the latter claim but was positive Beck said such a suit would not be frivolous.
At issue for White are two provisions of the charter. One requires the creation of a citizen-led Independent Oversight Committee and the other specifically prescribes how the new tax revenue should be spent. Both provisions, White and his attorneys argue, usurps the Board of County Commission's authority to make its constitutionally required budget decisions.
The deposition also seemed to make an attempt to draw conclusions about White's motive for filing the lawsuit.
Hill spent a substantial amount of time questioning White about his involvement with the opposition campaign. White voluntarily voiced a message opposing the tax for a robocall to voters, gave permission for his likeness to be used on opposition campaign mailers and provided quotes opposing the tax to the opposition group.
At no time did White deny that he had been opposed to the referendum.
In fact, White claims he was "immediately" opposed after receiving and reviewing a copy of the petition voters signed to get the referendum on the ballot and the accompanying ballot language. White said he first received those documents in an email from Sharon Calvert, a transportation activist who opposed the tax and helped lead efforts to squash it.
Though White acknowledged his cooperation with activists working to reject the All For Transportation referendum, he did take steps to distance himself from the group itself. He repeatedly denied knowing exactly which political party or committee was funding opposition efforts, though he mentioned the group No Tax For Tracks as a possibility.
He also claimed ignorance on campaign strategy decisions, like to who to send opposition materials to.
Asked about a series of text message exchanges with Calvert in which she told him how much money it would cost to send mass texts to voters and subtly asked for help raising funds, White was quick to point out that he only responded with a "thumbs up" and nothing further because he did not want to use resources for that opposition group while he was in the midst of his own re-election campaign.
In another series of questions, Hill implied that perhaps White should not be working to subvert the will of the voters. White responded by comparing his "leadership" taking legal action to civil rights pioneers in the 50s who fought to overthrow oppressive racial segregation policies.
"Fifty-seven percent of the people could theoretically amend the charter to say that we should segregate our county facilities. And in that context, we would have a real legal problem," White said. "I think we had politicians in the 1950s that pushed back against issues with civil rights that, you know, the majority may be pushing one way, but I'm going to show some leadership and I'm going to push a different direction."
Hill suspended the deposition after about three hours, including a 15-minute break, but noted he wanted to continue the process at a later date. Hill said he had another 15-pages of questions to get through.
The group did not schedule another deposition to continue the conversation.
A summary judgment hearing on White's lawsuit is scheduled for May.
Hillsborough County residents and visitors are already paying the additional 1 percent sales tax despite White's legal challenge. Revenue collected so far, however, has not been dispersed to receiving entities including Hillsborough County, the Hillsborough Area Regional Transit Authority and the cities of Tampa, Temple Terrace and Plant City, all of which are named as defendants on White's suit.
A private citizen filed another lawsuit against the tax last week.