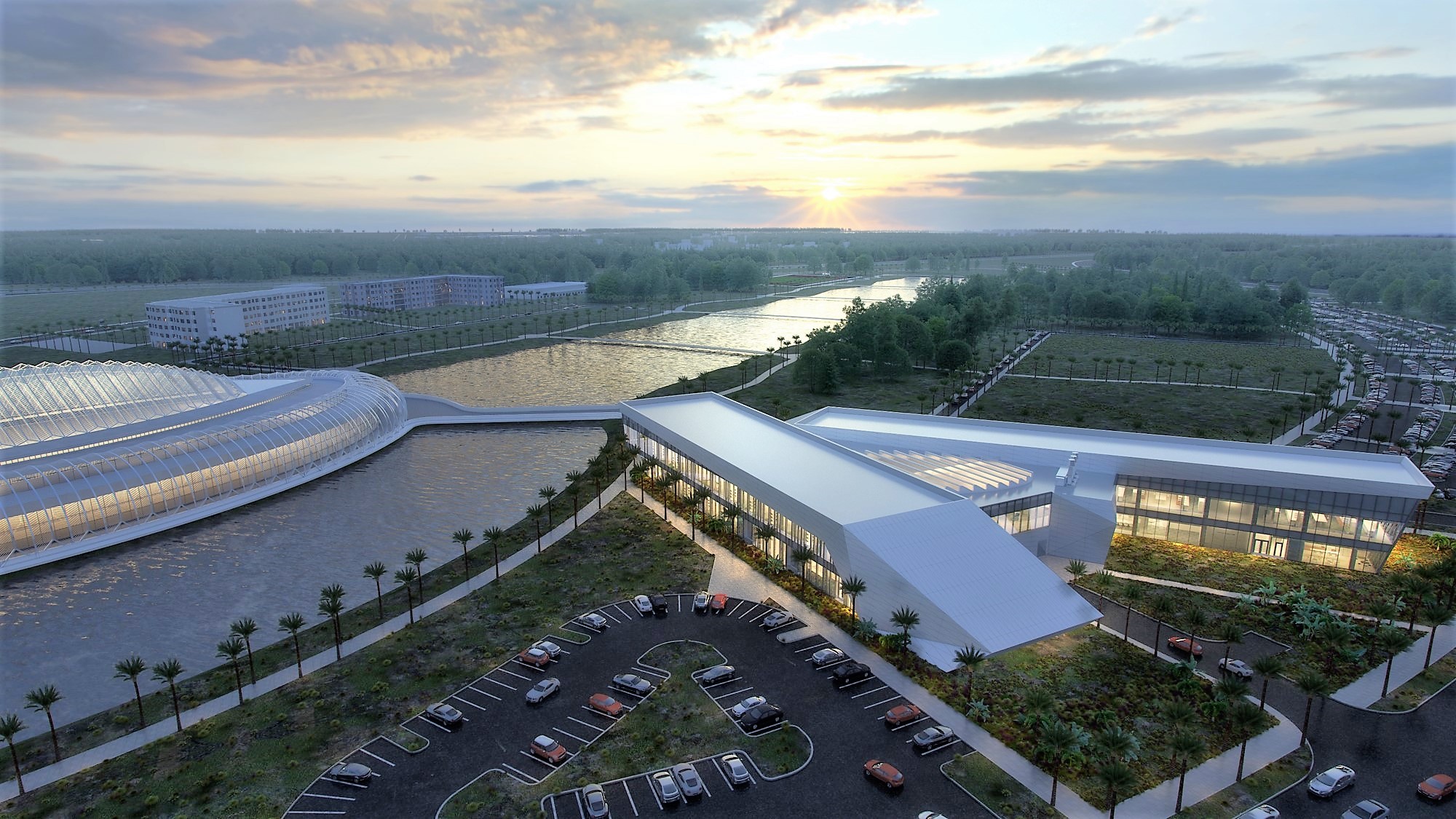 Here comes even more research, administrative, study space.
Florida Polytechnic University is erecting another building on its campus that will house research efforts.
The Applied Research Center, or ARC, will include what the school describes as "cutting-edge" teaching laboratories, student design spaces, conference rooms and faculty offices.
The school presented its final details and renderings for the project at its Board of Trustees meeting Wednesday. The new building is designed to compliment the iconic building the school has become known for, as seen from Interstate 4.
The 85,000 square foot will provide study areas for graduate students, and a small amount of administrative space.
The two-story building will be located on the northwest side of campus adjacent to the Innovation, Science, and Technology Building and will also be visible from I-4.
"The ARC is a critical facility that will be essential to our ability to fulfill the University's mission to produce industry ready students, perform applied research, and support economic development in Florida," said Terry Parker, provost and executive vice president of Florida Poly.
"The building will provide the needed physical infrastructure for research success and is crucial to recruiting new research-active faculty."
The ARC will be Florida Poly's second academic building. Architecture firm HOK designed the building with the goal of creating a dynamic, functional, and flexible space that will promote research growth, entrepreneurship, collaboration, and connectivity amongst the campus.
Construction is set to begin in August 2019 and will last two years.
"The Applied Research Center will be an integral element in growing a high-technology economy around campus," Florida Poly President Randy Avent said. "The ARC will provide the research labs and facilities to attract research talent, capital investment, and enhanced partnerships."
The school hopes the building will help secure Florida Poly's place in Lakeland as a major research and innovation hub.
Florida Poly is the state's 13th public university created to make the state more competitive in STEM fields by providing a higher learning institution on par with schools like Georgia Tech and Virginia Tech.
While the school has a way to go before it reaches that stature, it has already been making waves in Florida as a major tech hub where students and faculty have earned a growing list of accolades.