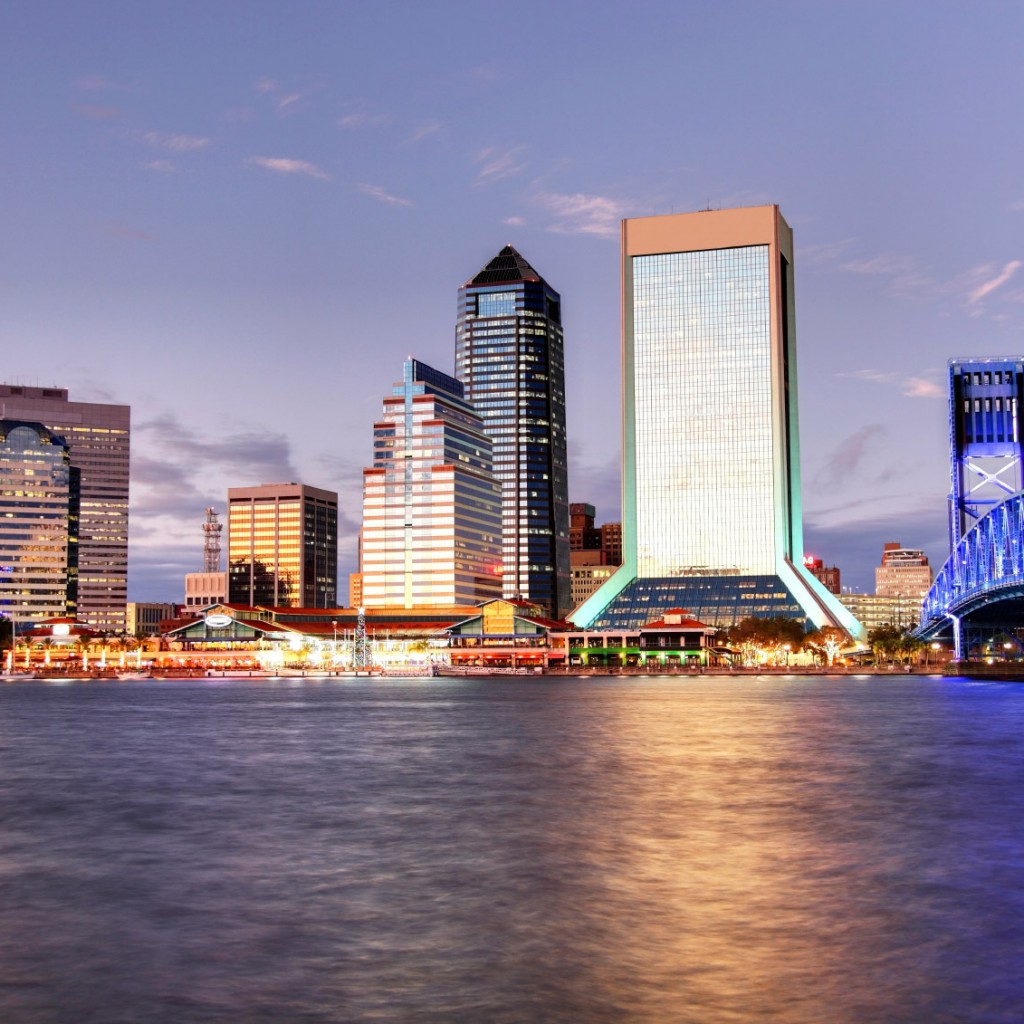 Beware the Ides of March.
Historically, March 15 is known as the Ides of March.
For Julius Caesar, it was an especially lousy day.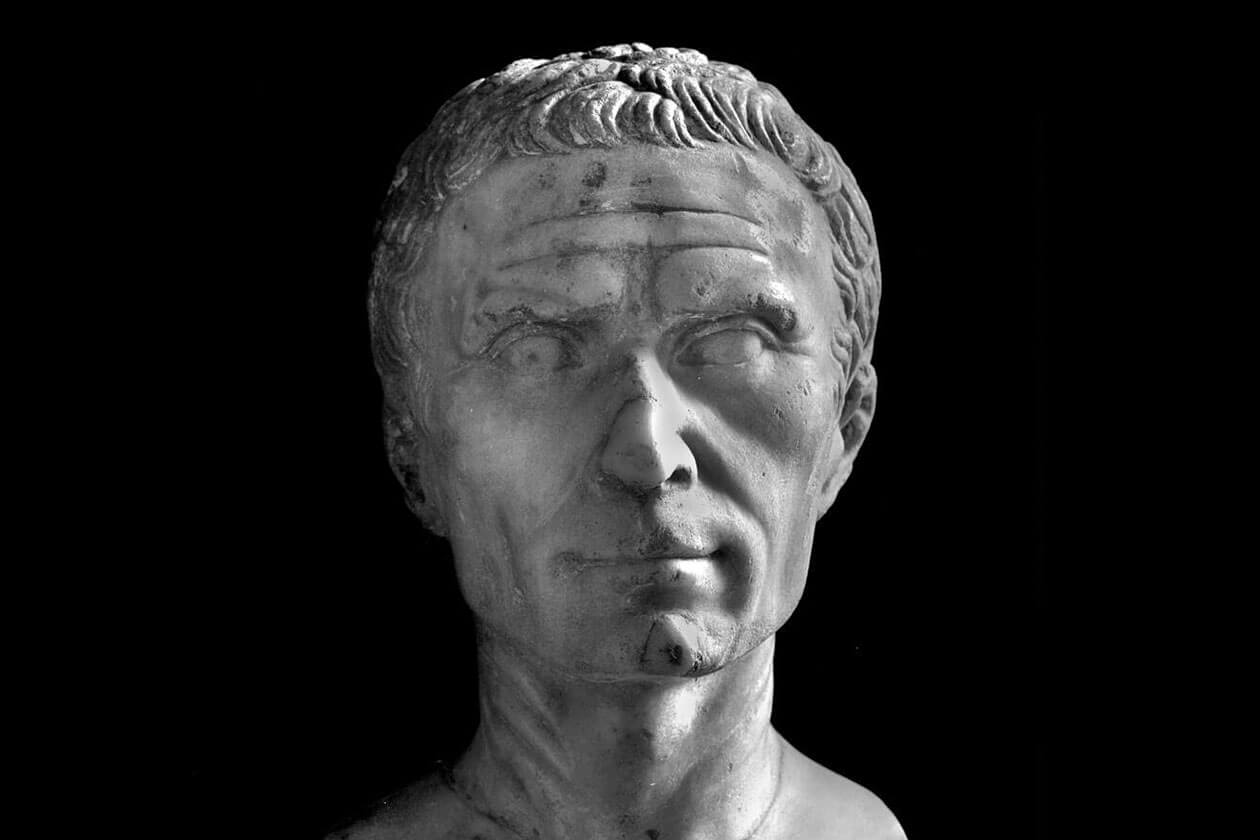 However, for those looking for some analogous regime change in Jacksonville, that's just not happening — at least according to every meaningful metric of the race.
Though critics will wonder why it took $5 million to re-elect a popular Mayor, the fact is that with this election, Lenny Curry is settling some first-term scores.
One of those scores is relegating the other fresh young Republican face of 2015, Councilwoman Anna Brosche, to the margins of local politics.
It remains to be seen how many of the so-called "machine candidates" for City Council will win on the first ballot. Hard to imagine any not making the runoff, though.
What does it all mean?
For economic development deals, it means they will get at least a fair hearing over the next four years. Some will squawk, but history tells us the noise will die down before a 19-0 upvote.
While people will continue complaining, such as some Democrats and what some call the "bubble" downtown, the reality is that making that argument against an incumbent requires outspending him.
No serious effort was made to consolidate those resources by any of Curry's opponents.
The jockeying is already starting for 2023.
It's an open secret that any run for the Mayor's Office will involve a campaign against Sheriff Mike Williams, with other big-name Republicans wondering if they have what it takes.
On the Democratic side, we may see a candidate. Going against the Curry machine is daunting, even with a built-in party ID advantage.
But running for an open seat? It's hard to imagine them passing that one up.
Welcome home, heroes
This week, U.S. Reps. John Rutherford and Al Lawson teamed up to bring back a bill that would help veterans return to the workforce.
The Veterans Armed for Success Act, which passed the House last year, creates a grant matching program for organizations, such as Operation New Uniform in Jacksonville, that provide job readiness for veterans and their spouses.
Rutherford highlighted the bill at Operation New Uniform in 2017.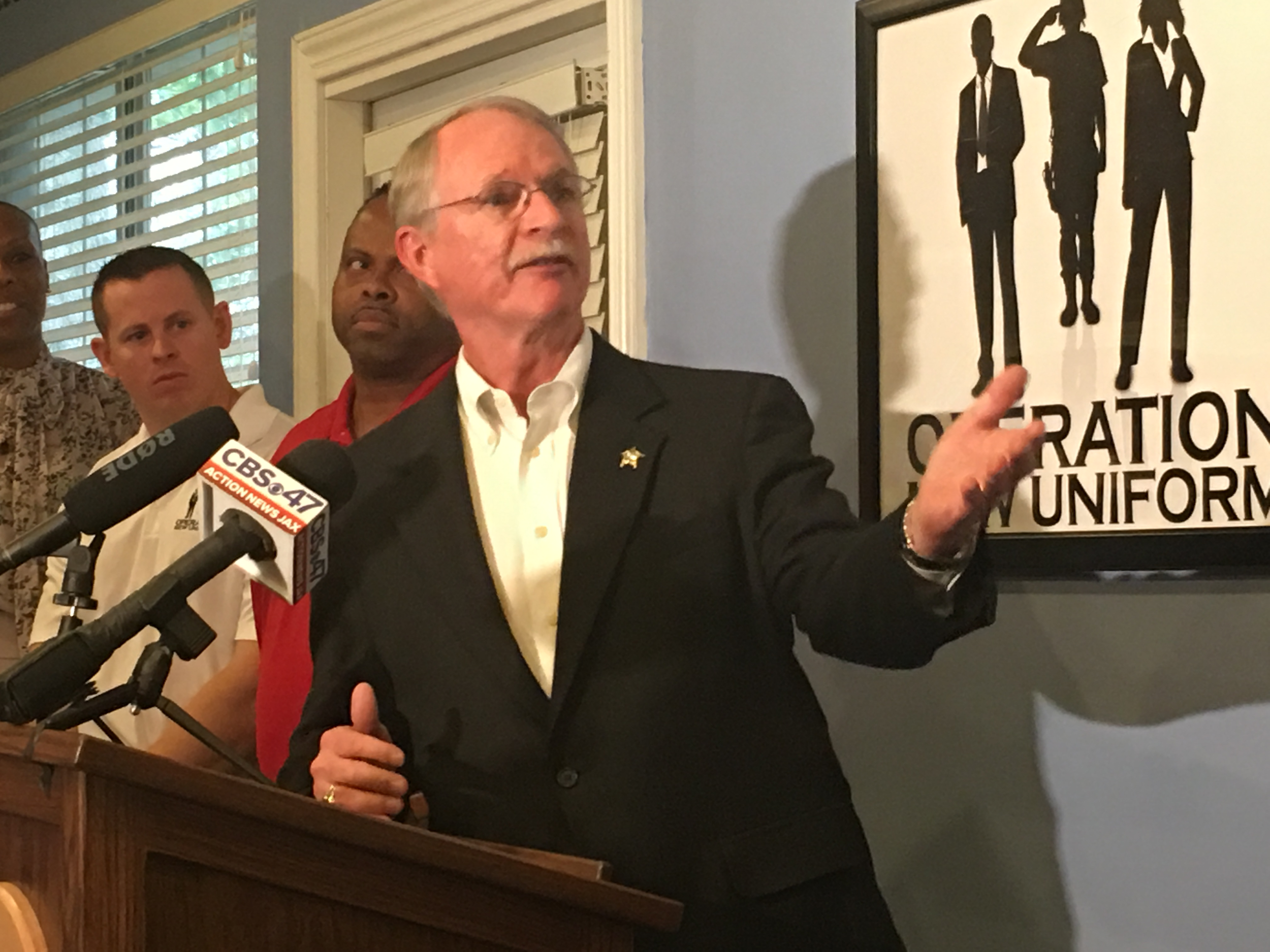 "Congress has the responsibility to fight for those who fought for us," said Rutherford. "I have seen firsthand the huge impact that transition assistance programs have made in my own region of Northeast Florida. When communities get involved and help veterans find stable, long-term employment, we see better outcomes for all. I am proud to reintroduce this critical legislation to help our warfighters better transition to civilian life."
"When our service members return home, it is critical for them to have access to resources that will make for an easier transition," said Lawson. "The Veterans Armed for Success Act equips local organizations with the support they need to train our veterans from serving to a professional career."
Republicans Mike Waltz and Ted Yoho are also co-sponsors.
Equal time
The Florida House is mulling a bill to require high school Bible class electives; one Hindu activist thinks the legislation should expand further.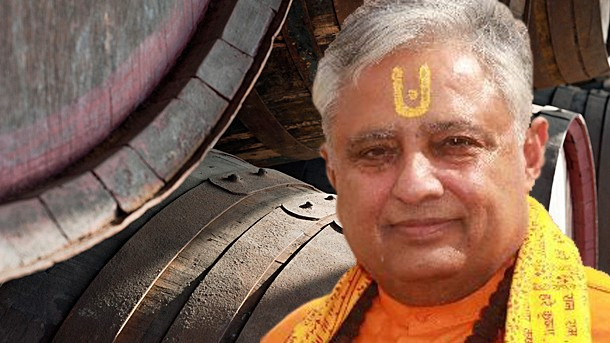 The push is to add other sacred texts — Vedas, Upanishads, and Bhagavad-Gita — to HB 195.
Rajan Zed, the President of the Universal Society of Hinduism, wants the texts included for "academic enrichment."
The bill as currently construed by sponsor Rep. Kim Daniels, a Jacksonville Democrat and evangelist by trade, only envisions classes in the Old Testament, New Testament, and Hebrew Scripture.
The sole wiggle room is, ironically enough, in what can be wildly variant translations of the texts themselves: "The bill does not allow districts or schools to require a student to use a specific translation of the Hebrew Scriptures or the Bible as the only text for a course."
It is unknown what the fiscal impact would be for districts to add Hindu religious scholars to each high school's faculty.
The bill is moving through House committees; there is no Senate companion yet.
23 and flee?
Legislation aimed at stopping genetic testing from being used by life insurance companies against clients advanced in the Florida Senate Monday.
But the potential that the bill could lead to skyrocketing rates and encourage individuals to shop elsewhere for policies also generated attention.
Sen. Aaron Bean's bill would stop life insurers from yanking, lifting or denying coverage based on test results from companies like 23andMe.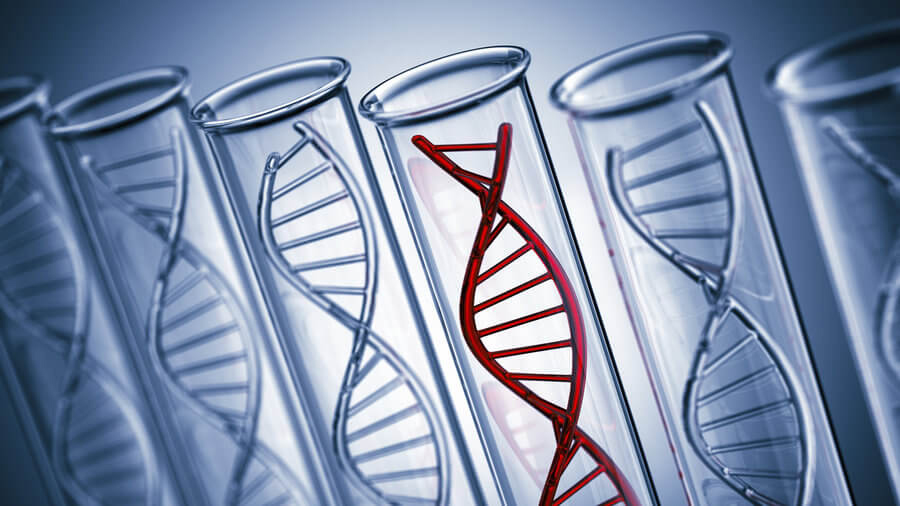 Bean's most significant concern, he told committee members, was that those testing companies would start selling health information to insurance carriers.
Florida and federal law already prohibit using genetic information against individuals regarding health insurance, but not life insurance.
Straw slam
Sen. Travis Hutson proposes a five-year ban on straw bans, legislation that seems to play better up north than down south, per a withering editorial in the South Florida Sun-Sentinel.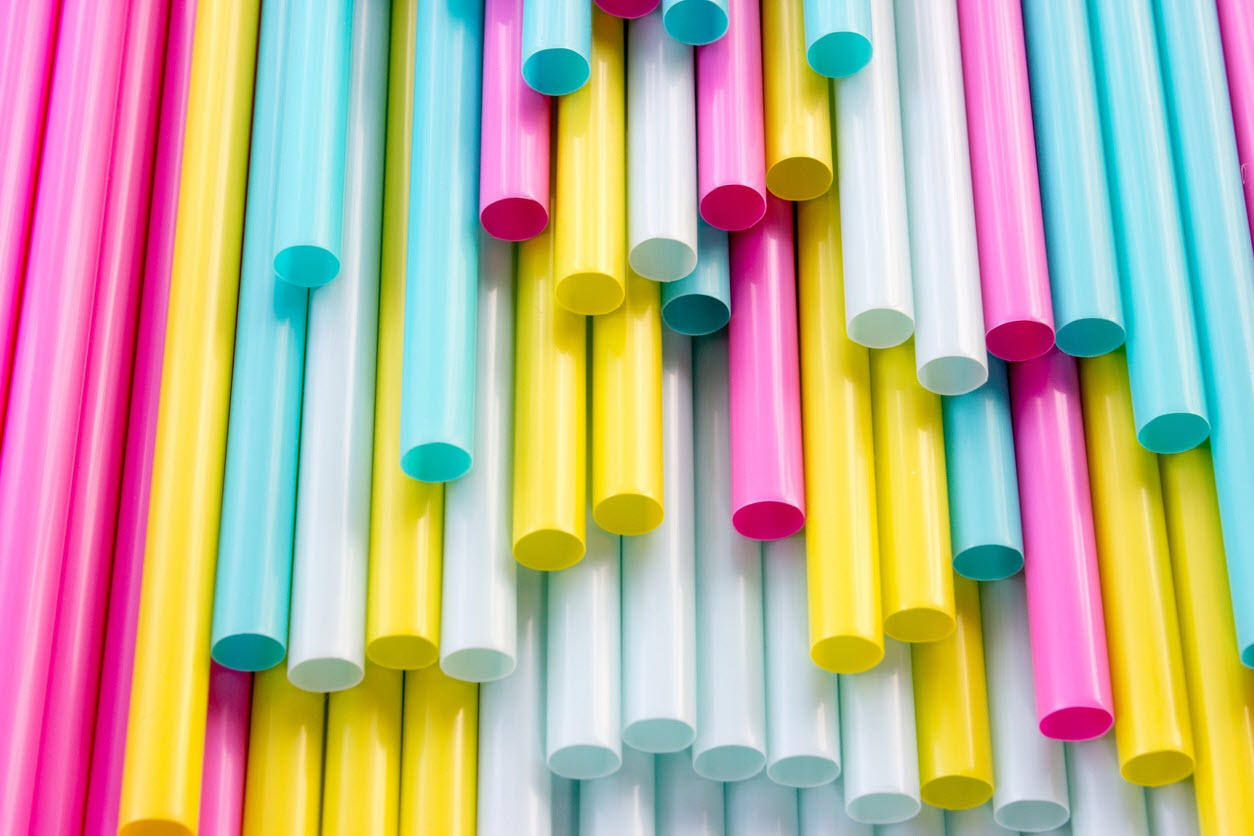 The charge: "Hutson's SB 588, approved Monday by the Senate Commerce and Tourism Committee, is among the latest batch of 'pre-emption' bills designed to emasculate home rule."
South Florida municipal code is a patchwork of straw bans, and they are even being considered in St. Augustine Beach … which is in Hutson's backyard.
Per columnist Fred Grimm: "If Sen. Hutson's bill becomes law, cities won't be able to do a damn thing about plastic straws. Not without risking a $25,000 fine."
A prediction; Grimm will not be cutting a check to Sunshine State Conservatives anytime soon.
Fang bill moves forward
A proposal to increase punishment for those targeting dogs or horses working for police and fire departments cleared its second Senate panel Monday.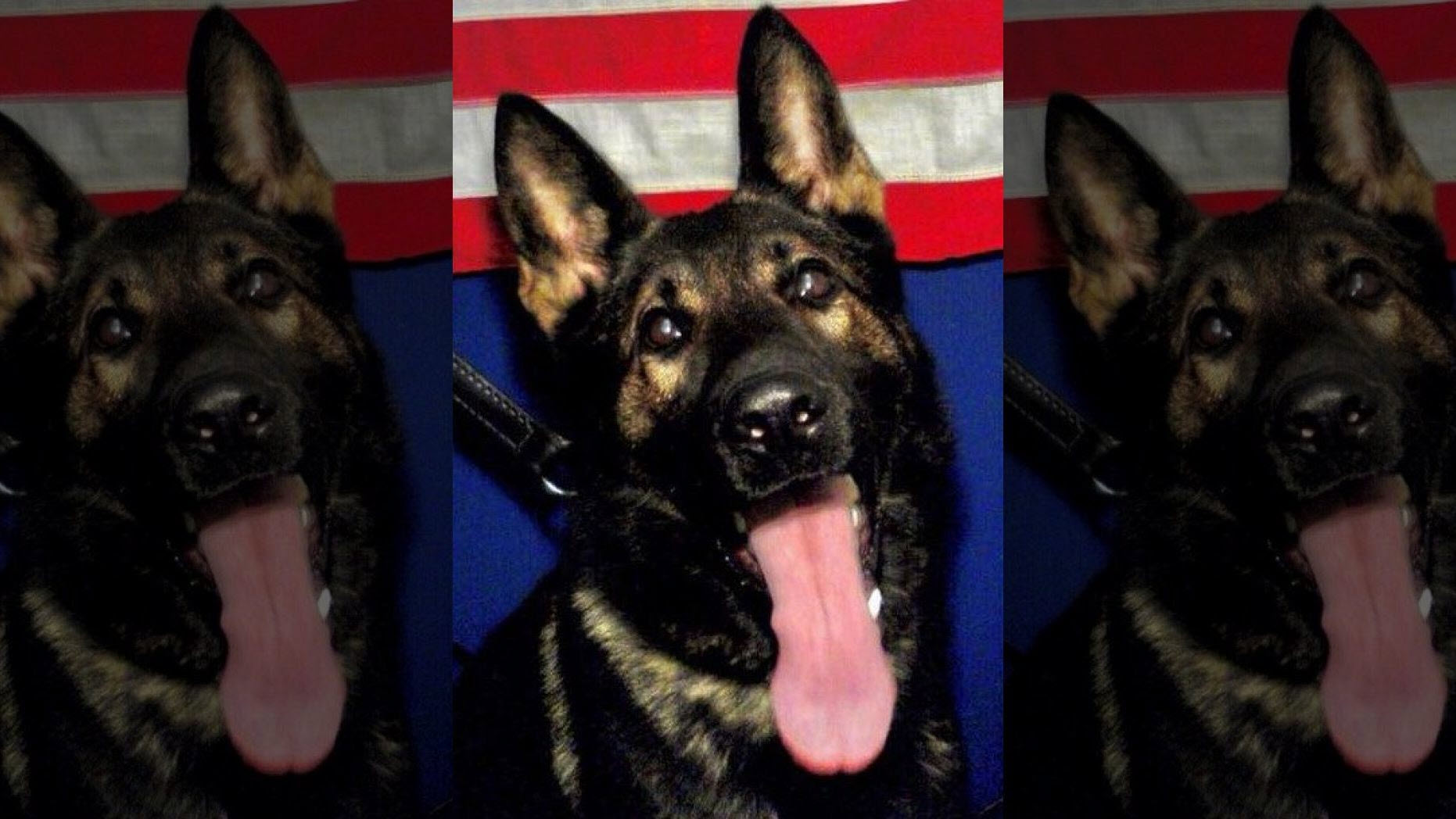 Judiciary gave the nod to SB 96, sponsored by Jacksonville Republican n Bean.
Bean's proposed legislation would make targeting or killing a canine used in public safety functions a second-degree felony. Those targeting horses, meanwhile, would be subject to a third-degree felony charge.
The bill was inspired by a tragedy in September, when a suspect shot and killed Fang, a 3-year-old Jacksonville Sheriff's Office K-9.
Widely covered by the media, the community expressed its grief. And by November, Bean readied the bill in response.
Police unions, including the Fraternal Order of Police, back this legislation.
Clay cash
The big story in Clay County February fundraising: major pre-session hauls for the political committees of the Senate and House budget chairs.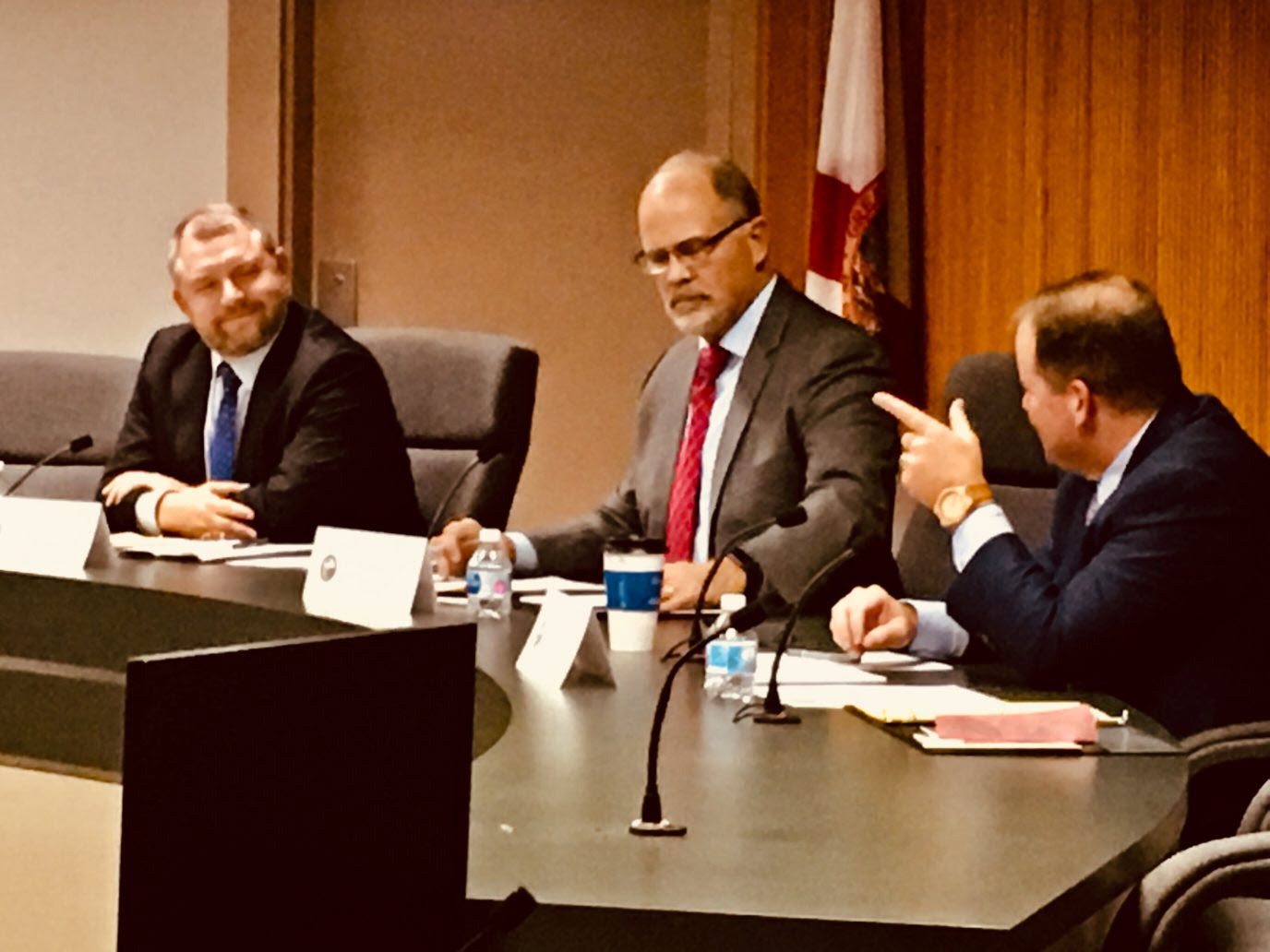 Working for Florida's Families, the political committee of Sen. Rob Bradley, brought in $426,000 in February.
And First Coast Conservatives, the political committee of Rep. Travis Cummings, raised $274,000 ahead of Session.
The two committees had some overlapping donor interests, including cannabis interests, the GEO Group, Florida Blue, and the Realtors PAC
Cummings's committee spent nearly $250,000 in February, with $150,000 of that sum going to Working for Florida's Families, and distributions to the campaigns of Republican incumbents. Many are from Northeast Florida. Others include Reps. Colleen Burton, Chris Latvala, and Jay Trumbull.
Bradley's committee has well over $500,000 on hand; Cummings' committee, well over $800,000 on hand.
Jack's back
For most of his campaign for Mayor, Jacksonville Republican Jimmy Hill has faced financial problems.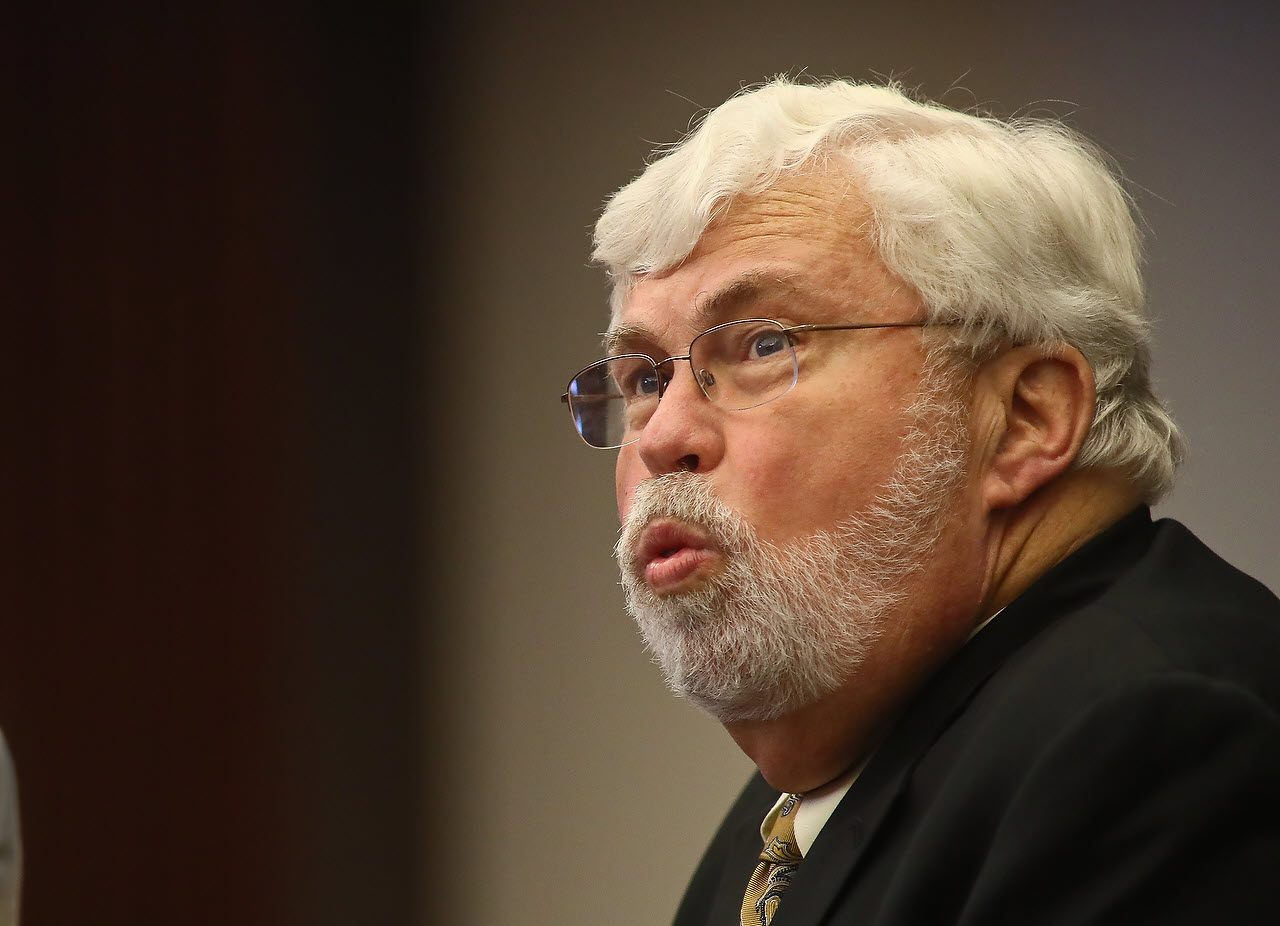 However, a political enemy of incumbent Curry emerged to give Hill's grassroots campaign some much-needed cash for the home stretch.
On Monday evening, Hill's Jax Rising committee reported raising $25,000 in February from former state Sen. Jack Latvala's Florida Leadership Committee.
This follows $3,000 of money from pass-through committees from the Florida Leadership Committee.
Jack Latvala's Florida Leadership Committee was a fundraising powerhouse, a war chest for a bid for Florida Governor that never got off the ground after he resigned from the Senate amid sexual harassment charges.
The person who experienced the worst of it was Rachel Perrin Rogers, the wife of Brian Hughes, Curry's chief of staff.
Hill said he wasn't aware of that "conflict" between Latvala and Perrin Rogers. He said he was "excited to get money" for the campaign, but he knew nothing about the sourcing.
He has no intention of returning the money, which now amounts to $28,000.
Hill's campaign reached out to Florida Politics, again playing dumb about the Latvala lucre, claiming: "The competition is trying to find anything to use, and there is some mudslinging that has started about a donation Jimmy's campaign received."
Curry's campaign had a strong reaction: "Jimmy Hill has demonstrated that he is not only financially bankrupt, but he is morally bankrupt as well. There is no dirtier money or a more unseemly player in all of Florida than Latvala. That Jimmy Hill would be the willing patsy of a serial sexual harasser Latvala's vendettas is beyond appalling, it is disqualifying."
Kind of blue
In the Jacksonville City Council race in District 9, the hard money tells one story.
And the cash at the committee level tells another.
On the dais, Democrat Garrett Dennis is the chief nemesis of Republican Curry, and if hard money were the sole driver — Dennis would have no problems.
Dennis, as of money raised through Mar. 1, had nearly $18,000 on hand. His sole opponent, Democrat Marcellus Holmes, had just over $2,000 on hand.
However, a mysterious political committee may provide the anti-Dennis energy that Holmes cannot.
Turning Jacksonville Blue, a committee set up on the state level, reported $85,000 of incoming funds during three days in early February from a second committee: Florida Shining.
Florida Shining, meanwhile, received checks from two other political committees in February.
Citizens Speaking Out and Florida Taxpayers Defense both contributed, $65,000 and $45,000 respectively.
Those committees have received $250,000 in total from Jacksonville on the Rise, Curry's political committee.
Berkman pitch
WJXT was on hand this week when Jacksonville City Council members heard a "lunch and learn" pitch about redeveloping the blighted Berkman II parcel.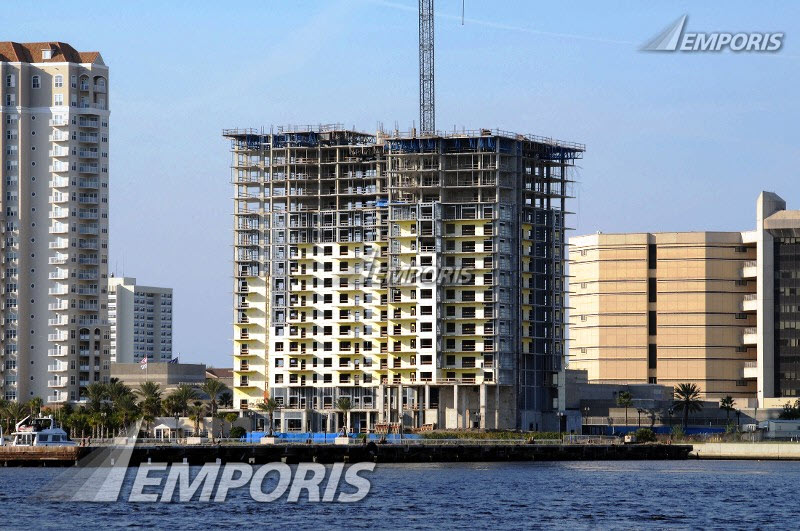 The developer invests $122 million, per the proposal; in return, Jacksonville offers $36 million in tax incentives.
If all goes well, a hotel (with a Ferris wheel) will be on Bay Street in the next few years.
Council members have concerns, specifically with the incentive package.
However, the Mayor's Office, via Chief of Staff Hughes, says the developers have assumed the "vast majority of the risk."
"They have millions and millions of dollars on the line, and the taxpayers of the city don't pay a nickel until these folks have demonstrated their own investment first in a series of benchmarks that lead to success," Hughes added.
Amazon agonies
An article from the Daily Beast spotlighted 911 calls from Amazon warehouses … including in Jacksonville.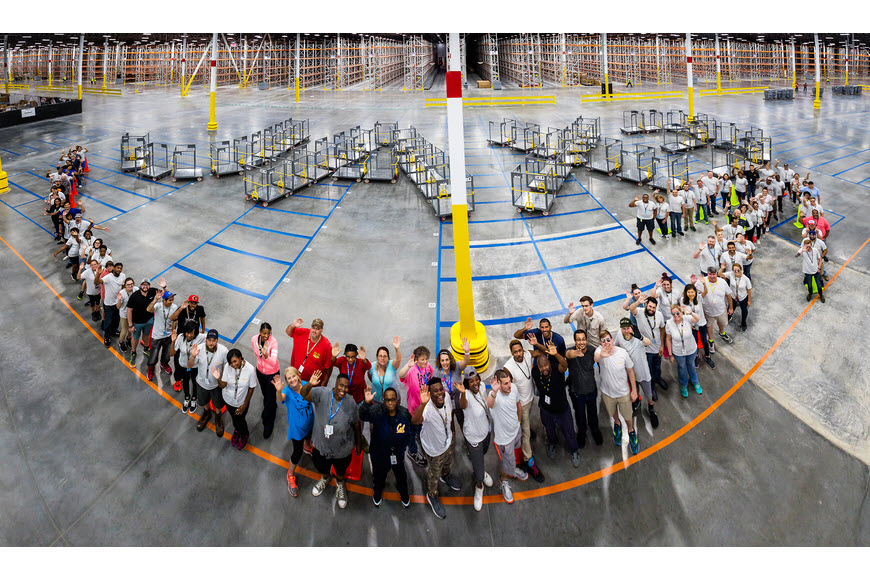 "The 911 calls and police reports … offer a visceral, real-time glimpse of employees on the edge," the Beast report asserts.
One such employee was about to get fired around Christmas 2017.
The female employee said "she was going to go home and kill herself" and "did not have anything to live for."
She told law enforcement she was going to slit her wrists with a butter knife.
Another Amazon worker in Jacksonville was suicidal over the loss of a friend.
Stories of "difficult working conditions" at Amazon are nothing new, but reports of first responder calls are an interesting and sobering twist.
Unemployment up?
The Jax Daily Record took a look at the local job picture this week.
Unemployment was up 0.7 percent in January, to 3.8 percent; however, when adjusted for seasonal variations, the rate is steady, per the University of North Florida's Local Indicators Project.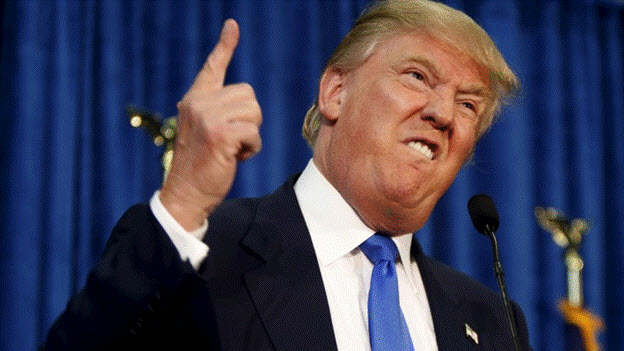 Overall though, job growth is slowing, another suggestion that economic momentum is starting to fade. Payroll data shows a significant multi-month drop in activity, while key sectors are showing year to year job loss.
The report cited the government shutdown as a contributing factor.
Catchers needed
It's official now. Quarterback Nick Foles, MVP of the 2018 Super Bowl is now a Jacksonville Jaguar.
Despite little to no competition for his services, Foles' agent was able to wrangle a 4-year, $88 million contract for his client. Of that, $50 million is guaranteed.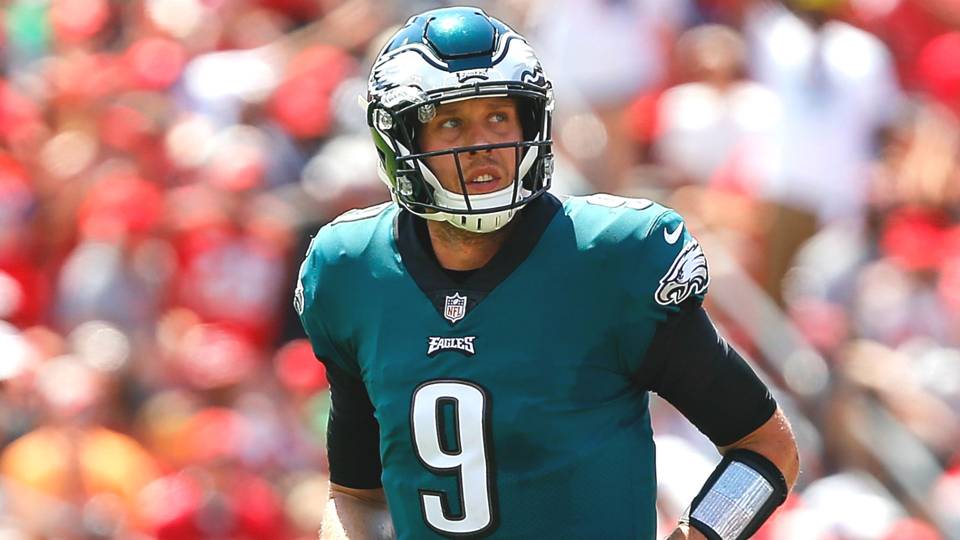 Jacksonville now has someone to make plays with his brains, his feet and, most of all, his arm. In other words, they have a seasoned, high-priced pitcher.
Are there enough quality receivers, or catchers, to make owner Shahid Khan's massive investment a good one? For the past two seasons, Foles has excelled when elevated from backup to starter via injury to starter Carson Wentz by being surrounded by quality and depth.
A good quarterback can look really good when throwing to the likes of Alshon Jeffrey, Zach Ertz, Agholor Nelson, and Golden Tate. Having one of the best receiving backs (like Darren Sproles) is nice as well.
Foles will have a promising wide receiver in Dede Westbrook, who had 66 catches in 2018, but no additional receiver who had more than 50 receptions. T.J. Yeldon had 55 catches out of the backfield.
Like Bortles in 2018, Foles will also not have the services of outstanding former Jags receivers who left last year, such as Allen Robinson (Bears), Allen Hurns (Cowboys), or tight end Mercedes Lewis (Packers).
Marqise Lee returns from a knee injury and Donte Moncrief has the potential to play a bigger role, but Foles will need more weapons and a healthy offensive line to make a difference.
Each winter, baseball fans long for the day when pitchers and catchers report to spring training. With their star pitcher in hand, Jaguars fans are hoping enough quality catchers join him in training camp.