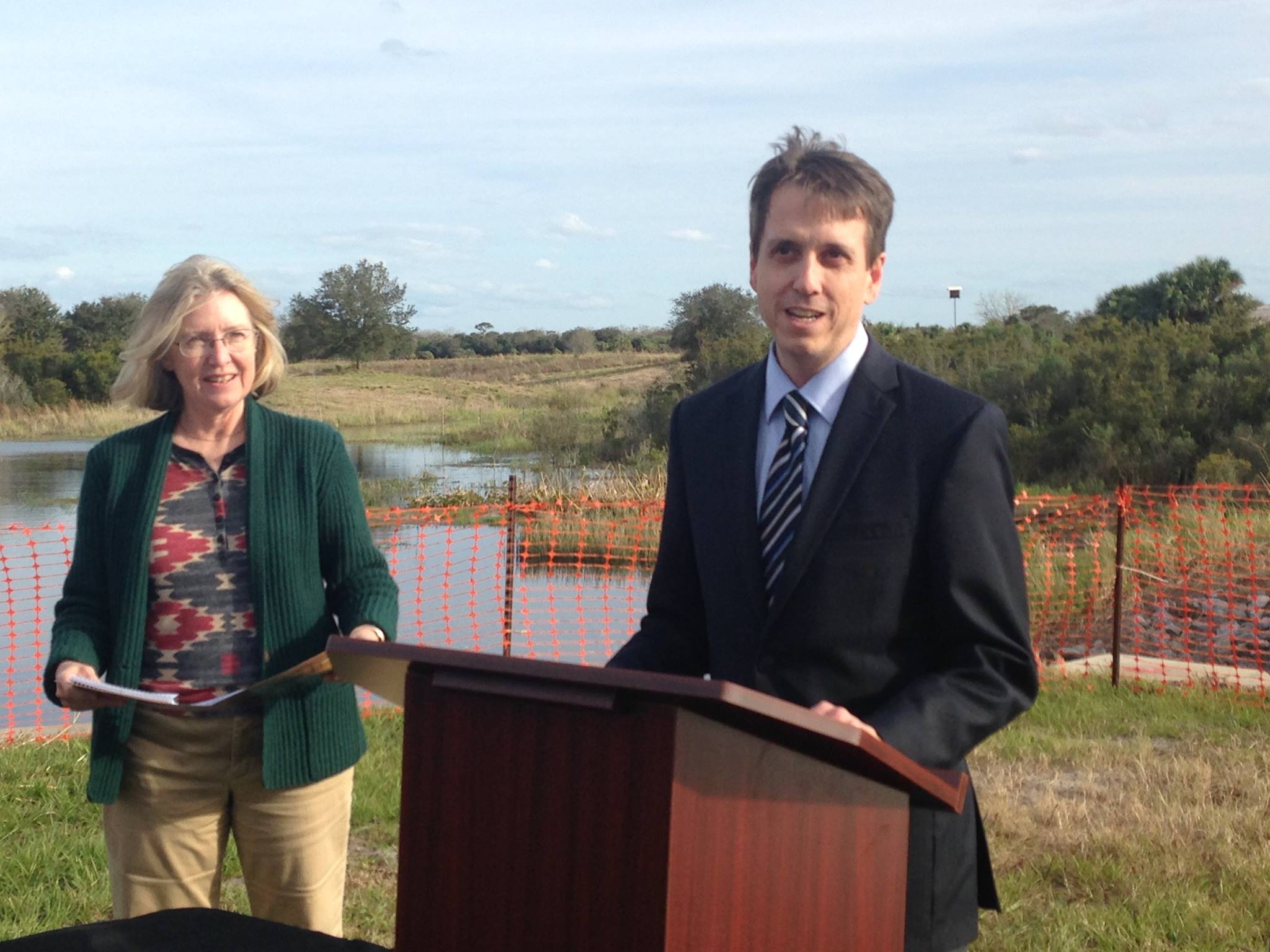 Bartlett also spent 16 years at the U.S. Environmental Protection Agency.
The new-look South Florida Water Management District (SFWMD) Board met for the first time Thursday, naming Drew Bartlett as the group's executive director.
Before his selection, Bartlett served as a deputy secretary and engineer at the Department of Environmental Protection (DEP).
Chauncey Goss, one of Gov. Ron DeSantis' new appointees to the board, was also named the board's chairman. Scott Wagner was named vice chairman.
"The action taken today by the South Florida Water Management District board sends a clear message that they are ready to change the culture at the district," DeSantis said.
"These highly qualified individuals will help usher in a new era and lead us in achieving our goals to protect and restore our state's environment and natural water resources in a way that all Floridians can be proud of."
Audobon Florida also praised the group's hiring of Bartlett in a statement.
"We are encouraged by the new leadership at the South Florida Water Management District and extend a warm welcome to Executive Director Drew Bartlett," said the group's Director of Everglades Policy Celeste De Palma.
"He is the right person for the job. The public has demonstrated a hunger for interacting with the District in a meaningful way, and Drew's long history of engaging with multiple stakeholders and the public gives us great hope. We look forward to continue to work with him and the District to increase meaningful public participation and transparency."
During Bartlett's six-year tenure at DEP, his role included working on Everglades restoration. He also spent 16 years at the U.S. Environmental Protection Agency.
DeSantis made headlines when he called for the resignation of the entire SFWMD shortly after taking office. That request was heeded by most of the board's nine members. The terms of the remaining members ended in March.