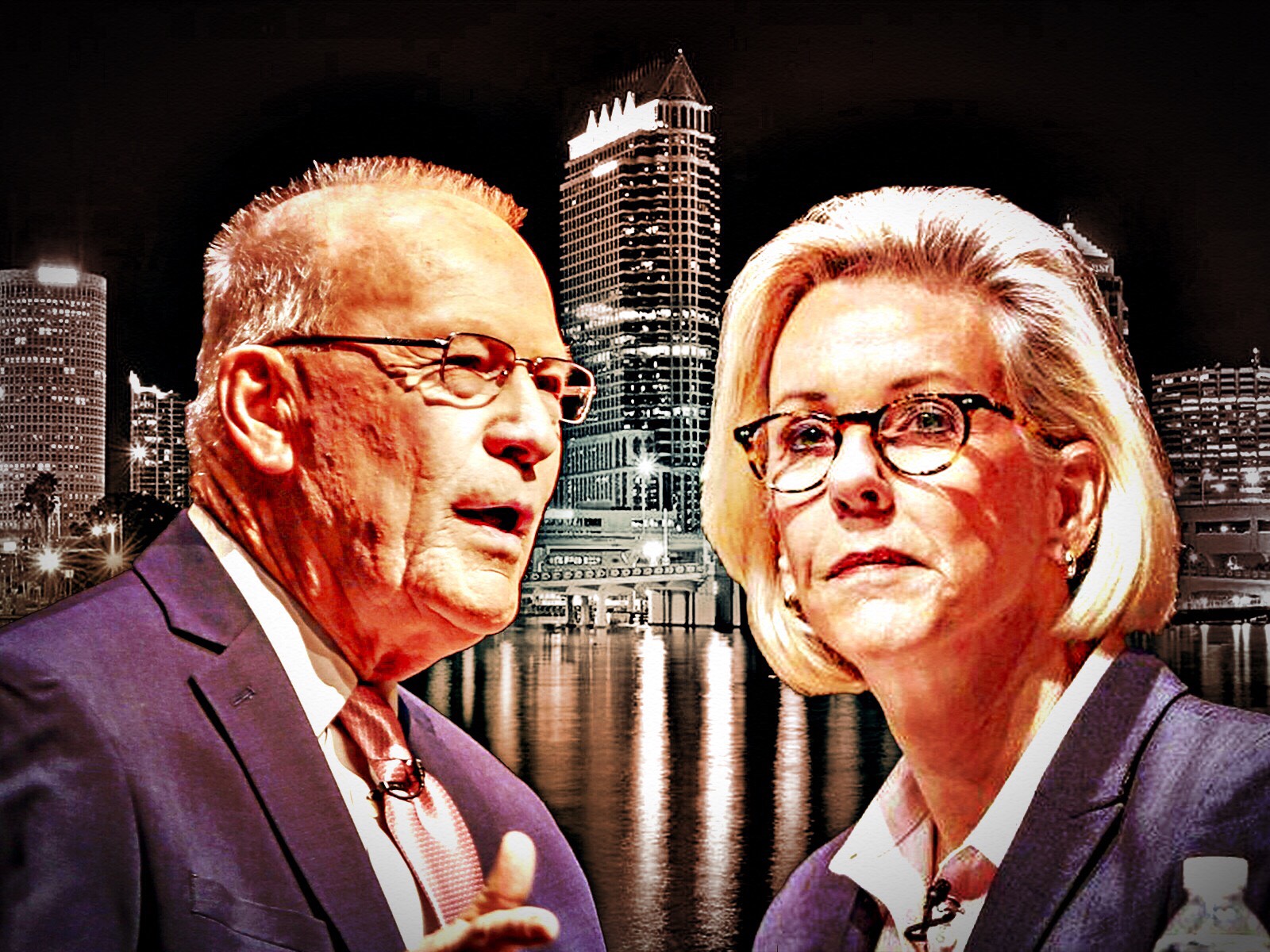 "I can only attend so many. We have other events to attend."
David Straz will only attend four campaign forums.
During a press conference Thursday in South Tampa, Straz said his campaign chose to participate in two televised debates and one radio debate. Straz will also speak at a black caucus meeting Thursday night.
Straz confirmed appearances on WEDU on April 5, Bay News 9 on April 11 and on WTMP Radio April 12th.
WTMP Radio is 1150 AM on the dial in the Tampa Bay area and serves the region's African-American community. It's the radio station where Elvis Piggott, a Straz supporter and campaign staffer, hosts a talk show. The Straz campaign said Piggott would not be moderating that event.
Straz said he's limiting the number of events he will attend because he "has a campaign to run."
"I can only attend so many," Straz said. "We have other events to attend."
Straz also confirmed he will not attend Friday's Tampa Tiger Bay luncheon. He said he had a scheduling conflict but, like the Greater Tampa Chamber of Commerce event he did not attend this week, would not specify what that conflict was.
Asked if he was afraid to appear at events with his opponent, Jane Castor, Straz said he was not.
"She has no experience other than running a police department," Straz said.
The Tampa Police Department, which Castor served as the first female chief for, is the city's single largest department.
Straz said the campaign was encouraged by a recent poll by Frederick Polls. That poll put Castor more than 30 points ahead of Straz.
"I'm the underdog. I think we can make that up," he said.
Straz also said he doesn't think voters want too many more campaign forums arguing they're "getting exhausted."
"They're tired so I've selected ones that I think are important," he said.