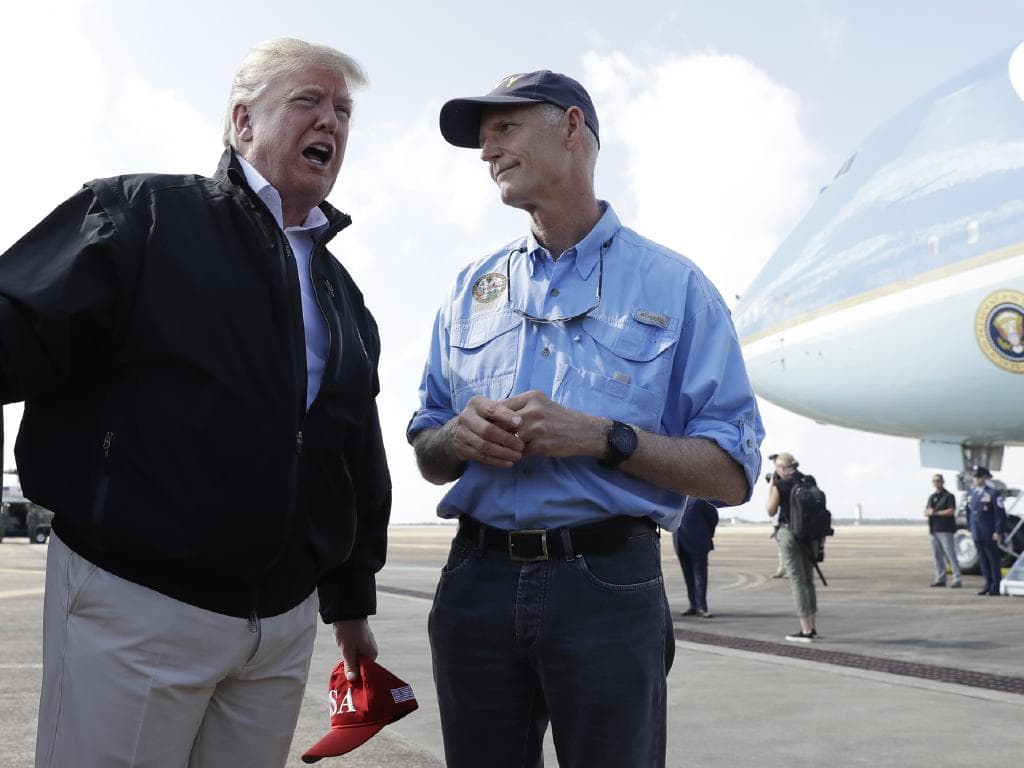 This is Scott's first U.S. Senate budget process.
Sen. Rick Scott announced Thursday his "Fighting for Florida" budget priorities — and some will be a heavy lift.
 "There are many priorities critical to Florida's future that I plan to fight for in the United States Senate, including lowering the cost of prescription drugs, promoting freedom and democracy in Latin America, strengthening our economy and reforming Washington to make it actually work for families," he said in a statement.
"In addition, the appropriations process is about to begin in the U.S. Senate, and I plan to aggressively fight for key investments for Florida's families," the Naples Republican asserted.
"My Fighting for Florida budget agenda highlights three specific areas that promote Florida's success. These are investments needed to continue growing our economy, supporting our military and their families, and making sure our environment is protected for generations to come. I look forward to working with my colleagues to fund these important projects that protect Florida's future."
Some of these projects will require more work than others. Scott spotlighted a request for $200 million more for Lake Okeechobee and the Everglades.
This is not what President Donald Trump envisions.
The President's budget calls for $63.3 million for the U.S. Army Corps of Engineers for South Florida Everglades Restoration and $5.5 million for Operations and Maintenance.
Scott and Sen. Marco Rubio, Republican U.S. Reps. Brian Mast of Palm City and Francis Rooney of Naples released a joint statement. It called the administration's budget request "incredibly short-sighted" and charged that it underfunds critical projects.
"Everglades restoration is critically important to the State of Florida and enjoys broad bipartisan support in Congress," their statement said:
Failing to meet the basic federal funding commitments to restore the Everglades is contrary to the administration's goal of improving project partnerships and cost-sharing with states. Successive Florida Governors have remained committed to this goal, pushing state funding of this 50/50 federal-state partnership to historic highs. Congress and the Army Corps of Engineers envisioned a $200 million per year federal commitment when the Comprehensive Everglades Restoration Plan was first authorized nearly 20 years ago, and it is time for the administration to meet that commitment.
Another area of concern: Seaports. Scott wants $140 million, and he believes the check is past due.
"The federal government has yet to live up to their promised commitment made under the Obama administration. As Governor, Senator Scott fought for the federal government to pay their fair share and as U.S. Senator, he will ensure the state is allocated these dollars," a media release from Scott's office asserted.
Military spending is also a priority.
"As a member of the U.S. Senate Armed Services Committee, Senator Scott is fighting for $13.6 billion in disaster relief funding, which will help rebuild Tyndall Air Force Base following the devastation of Hurricane Michael. Senator Scott will also fight for appropriations and a National Defense Authorization Act that matches the President's request of $750 billion in defense spending," Scott's office asserts.