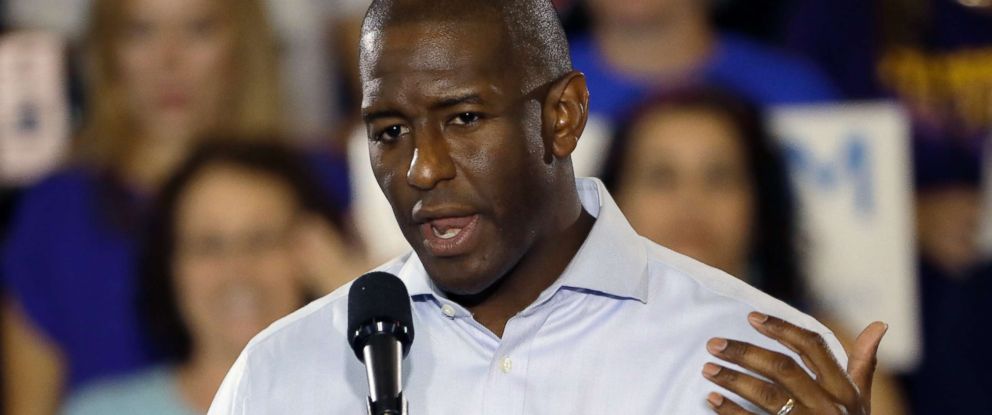 Gillum has received buzz as a possible 2020 presidential candidate.
Former Tallahassee Mayor and Democratic gubernatorial candidate Andrew Gillum has now released a time and location for his already-teased "major announcement" in South Florida.
Gillum now says he'll be appearing March 20 at Florida Memorial University's Smith Conference Center for his announcement. Doors open at 5 p.m.
A page has also been set up for those wishing to RSVP for the event.
"I hope you'll join me as I outline my vision for how we can turn Florida blue in 2020 — and ensure Donald Trump is a one-term president," Gillum said in a statement announcing the site.
After losing the 2018 Governor's race to Ron DeSantis, Gillum has still received buzz as a possible 2020 presidential candidate. He joined CNN as a contributor following his loss.
He also remains entangled in a state ethics commission investigation regarding his acceptance of gifts while elected 'leadership' Mayor of Tallahassee.
Gillum could add to an ever-growing Democratic presidential field, with former U.S. Rep. Beto O'Rourke the most recent candidate to throw his hat into the ring. Alternatively, Gillum could join the group of candidates who have explored a run, but ultimately decided against it.
"This fight is about the future of our state and our nation," Gillum said in his original early March statement announcing the event.
"I'm not going anywhere — and I know neither are you. We have to stand strong and speak out. I believe that we will win. I'll see you on March 20."