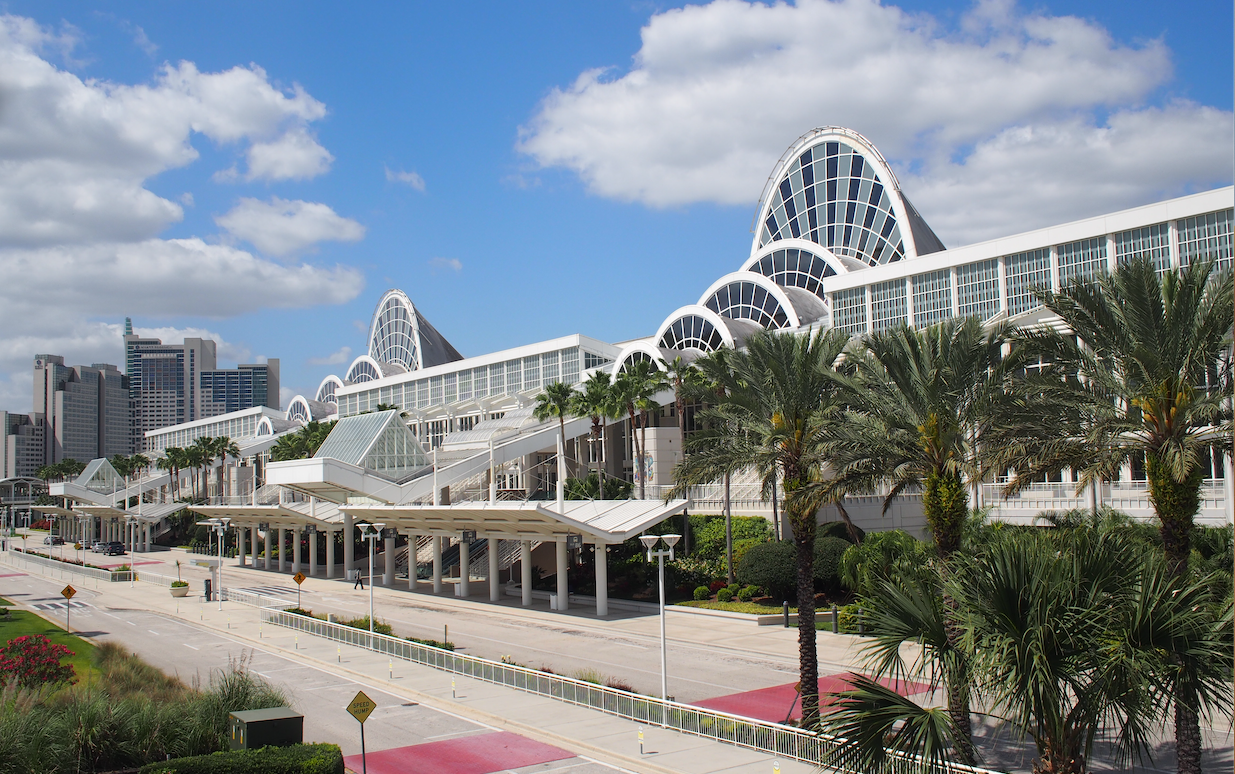 The multipurpose venue could give I-Drive a concert venue to compete with downtown Orlando.
Orange County's efforts to expand its convention center, already recognized as the second-largest in the country, entered the contracting process Thursday toward building another 340,000-square-foot in space that would include a show and concert venue capable of holding 20,000 people.
The proposed $605 million project, approved as a budget item by the Orange County Commission in October, is being put on a track to open in the summer of 2023.
The plan is to expand from both sides of the current North-South Concourse of the Orange County Convention Center, without adding a new building, so officials are calling the project a building improvement, not a major expansion. The Orange County Convention Center also has a West Concourse across the street, connected by an elevated walkway.
The improvement would include a large multipurpose show venue on the far southeast corner, carved from the parking area east of the North-South Concourse. That would provide 200,000 square feet of flexible space. Among its potential purposes: it would be capable of handling concerts and capable of holding 18,000-20,000 people.
To the west side of the North-South Concourse [as opposed to being part of the convention center's West Concourse], plans call for a long, relatively narrow expansion being dubbed the Convention Way Grand Concourse. It would feature  60,000 feet of additional meeting space and an 80,000-square-foot ballroom space.
That portion of the project also would provide a new grand entrance to the building, facing Convention Way.
On Thursday county and convention center officials laid out the basics, for potential contractors. Officials plan to make formal requests for proposals at the end of March, and intend for the proposals to be opened in mid-May. Officials want to present recommendations to the Orange County Board of Commissioners in July, and hope that construction can begin in the summer of 2020. Construction would take three years.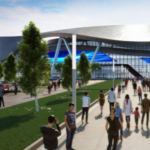 While the Convention Way Grand Concourse would provide basic convention space, the venue would provide something new to the convention center. It's envisioned primarily as a first-class venue for major keynote speakers or general sessions, and with an open-space format that could be divided and customized for a variety of smaller or multi-room events.
But it also could be used for concerts and entertainment shows. That would give the Orange County Convention Center an in-house venue that could host national acts, and provide the International Drive tourism district a facility that could compete with venues in downtown Orlando.
Even with the combined additional 340,000 square feet the additions would provide, the Orange County Convention Center still would remain slightly smaller than the convention center in Chicago. Currently, Orange County has 2.1 million square feet in its center; Chicago, 2.6 million.