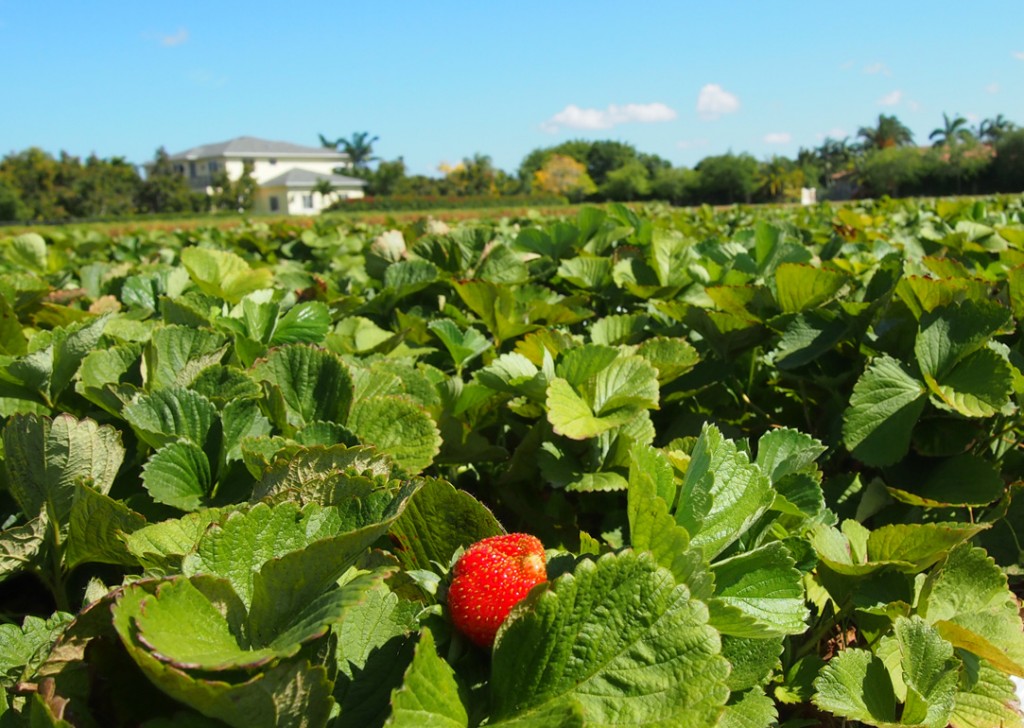 "It's impossible for them to produce those berries at the price they're selling them."
Florida farmers will pay the price for a flawed trade agreement with Mexico, warns one Republican Congressman, as he tries to convince the Trump administration to reopen negotiations before the United States-Mexico-Canada Agreement (USMCA), or "NAFTA 2.0," is put forward for a vote.
U.S. Rep. Ross Spano of Florida's 15th Congressional District says the currently negotiated deal doesn't do enough to stop Mexico from flooding U.S. markets with seasonal fruits and vegetables, which are sold at much cheaper rates than American produce.
Florida farmers, direct seasonal competitors with Mexican farmers, say those "dumping" practices have crippled their business in recent years, from the tomato producers in Immokalee to the strawberry growers in Hillsborough County. Produce subsidized by the Mexican government reportedly include tomatoes, cucumbers, peppers, and strawberries.
"The Mexican government, in my opinion, is violating the existing NAFTA agreement," Spano said. "It's impossible for them to produce those berries at the price they're selling them."
U.S. Sen. Marco Rubio, along with a bipartisan contingent of dozens of U.S. House members, has been successful in lobbying the Trump administration to pursue a NAFTA investigation into Mexican tomato-dumping.
But NAFTA requires the support of a majority of U.S. growers to initiate an investigation, and Spano says California farmers, whose growing seasons tend to run opposite of Florida's and who also own stakes in Mexican farms, have refused to support Florida farmers on strawberries.
The newly renegotiated USMCA represented the fulfillment of a campaign promise by President Donald Trump. The deal appears friendly to corn, dairy, soybeans, and other powerful U.S. agricultural industries, but it does not address the concerns of the farmers in the Southeast U.S., which Spano says will allow Mexico to continue to dump seasonal crops, undercut competition, and shut down farms in the Southeast U.S.
"It's very difficult to establish they're doing it without direct evidence because (the Mexican government) won't produce it," Spano said. "In order to allege a violation of NAFTA and prompt an investigation to get the information, we need California growers to cooperate … but they have the summer market cornered, and they can sell in the winter months from their operations in Mexico … their only competition in the winter is Florida."
Spano said the Trump administration conceded to Mexico on rules for initiating a NAFTA investigation.
"We wanted the USMCA to include a provision that would allow us to initiate an investigation without a clear majority," he said. "Unfortunately, that was the last thing, as I've been told, that the administration gave back to Mexico. That was the No. 1 issue for Mexico; they did not want our industries to allege violations more easily."
Florida farmers find themselves fighting the produce trade war not just with their international seasonal competition; they are fighting a domestic battle as well, with other U.S. agricultural industries and interest groups that receive federal subsidies and favorable treatment from the USMCA.
"The split of interest groups and the level of tension between the Northwest and Southeast are staggering, at a dangerous level," Zhengfei Guan, Assistant Professor at the Gulf Coast Research and Education Center and University of Florida's Food and Resource Economics Department, wrote in an email. "The government should take the situation seriously and work out a solution acceptable to all involved, either inside or outside the USMCA trade deal."
Guan said Mexico had increased its fruit and vegetable exports to the U.S. to a whopping $13 billion in 2017, while the combined U.S. export of corn and soybeans to Mexico, the two most significant agricultural commodities exported to the country, was only $4 billion.
"Florida strawberry growers do not receive subsidy payments and are simply asking for a fair playing field and a reasonable mechanism to defend themselves," Kenneth Parker, Ex-Dir. of the Florida Growers Association, said in a statement.
Earlier this month, Parker and Spano hosted U.S. Chief Agricultural Negotiator, Ambassador Gregg Doud, in Plant City to persuade the administration to restrict Mexico's dumping of produce into the U.S.
The Trump administration — through its Office of the United States Trade Representatives — declined on-the-record comment since the discussions are ongoing.
A fact sheet on the office's website states, "while agriculture has generally performed well under NAFTA, important improvements in the agreement will enable food and agriculture to trade more fairly, and to expand exports of American agricultural products."