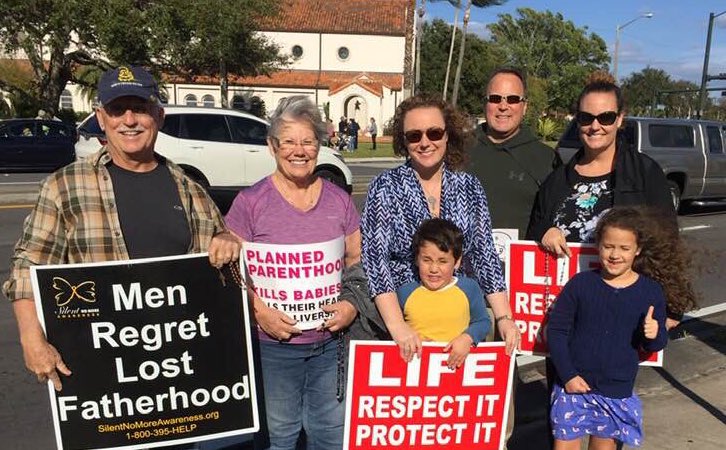 State law now requires parental notification but not consent before minors terminate a pregnancy.
Should pregnant teens get their parents' permission before getting an abortion? A House panel considers that question Tuesday.
Now, teens must notify parents before they get an abortion but they don't need their approval. A bill (HB 1335) by Vero Beach Republican Erin Grall, a lawyer and mother herself, would add the consent requirement to state law.
It has its first hearing before the House Health Quality Subcommittee.
Grall's bill suggests that parental involvement in a conversation about terminating a pregnancy is critical before such a decision.
The legislation has been one of the key priorities this year for pro-life groups such as Susan B. Anthony List and the Florida Family Policy Council.
Susan B. Anthony List put out polling this month showing strong support for a parental consent law. That poll found 73 percent of all voters, including 58 percent of pro-choice voters, support the legislation.
"Republican support for parental consent hits 87 percent, slipping to a 60 percent majority among Democratic voters," wrote pollsters from The Tarrance Group. "Independents are 70 percent for requiring parental consent."
But pro-choice leaders slam the effort as one more limit in access for young girls in need of an abortion.
"The minority of teens who do not voluntarily consult a parent often have good reason not to," writes Amy Weintraub, Reproductive Rights Program director for Progress Florida.
"Many come from families where such an announcement would only exacerbate an already volatile or dysfunctional family situation."
She said some of the teens who withhold such information don't even live with the parents at all. Others fear being kicked out of their homes should parents learn they were pregnant.
In either situation, the end result will be the same: No parent will provide a consent, and a teenager will be forced to bring a pregnancy to term with no emotional or financial support network.
"Everyone hopes that teens can turn to their parents when faced with an unintended pregnancy, and in fact most teens do," Weintraub writes. "But laws requiring a young woman to further involve parents put her health and safety at risk and does not increase family communication."
Grall's bill does provide exceptions, and courts can waive the consent requirement. There's no consent requirement for a teen parent who already has a child, nor will it be a requirement in medical emergencies.
That actually makes the law less stringent than one passed by the Florida Legislature in 1989 that was later tossed by the Florida Supreme Court.
And the bill requires legal counsel be provided for a teenager at no cost to help navigate the courts if needed. Counsel must be appointed at least 24 hours before a judicial waiver hearing.