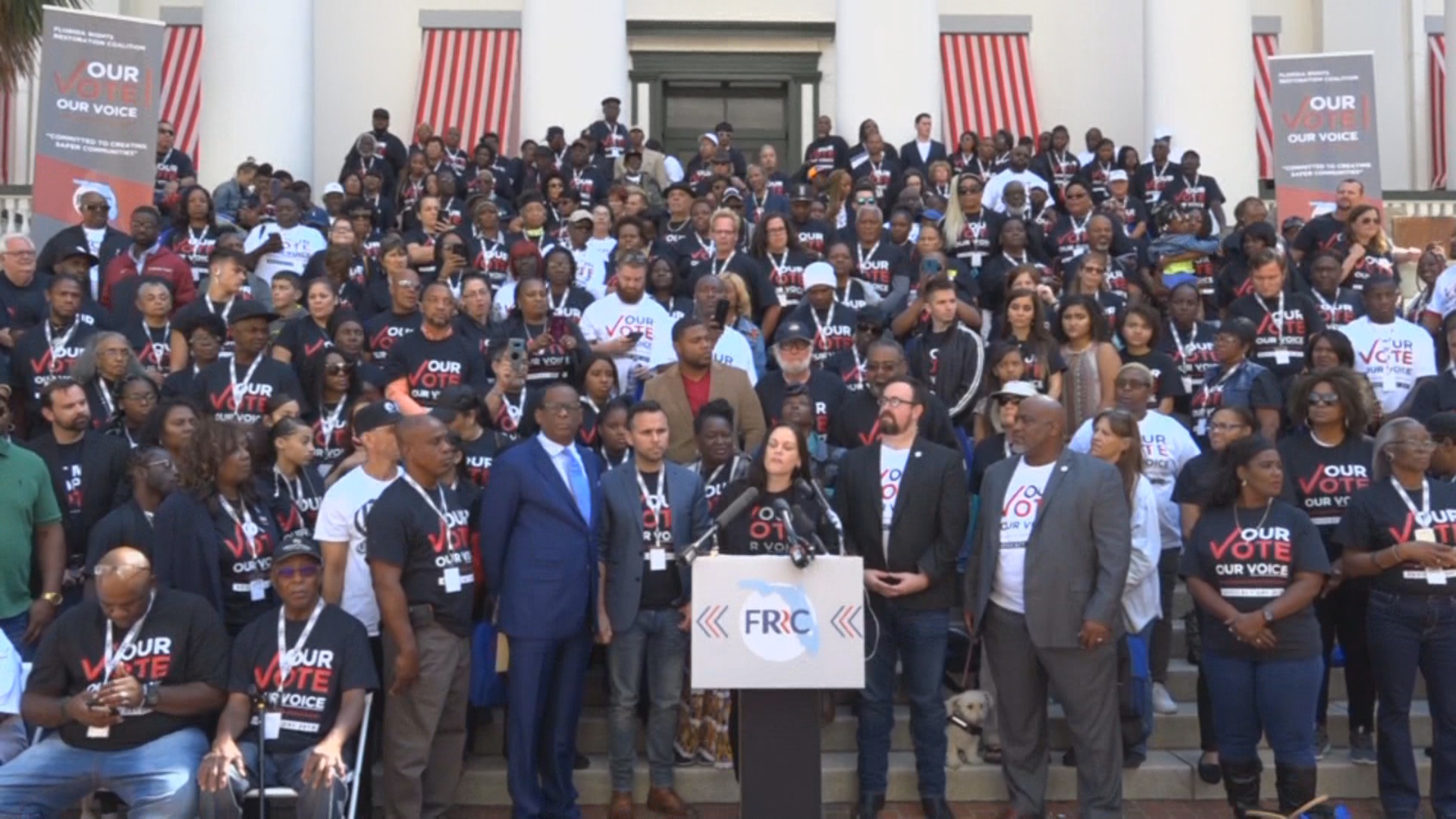 A House panel will consider an interpretation of the voting rights restoration amendment.
Calling it "an unconstitutional overreach," supporters of the state constitutional amendment restoring felons' voting rights say they're against a House bill intended to guide local supervisors of elections.
Desmond Meade and the Florida Rights Restoration Coalition, which pushed Amendment 4 through a winning campaign into the Constitution last year, say the measure (PCB 19-03) would actually restrict the voter rights they fought to restore.
The House Criminal Justice Subcommittee is planning to take up the bill Tuesday.
It would lay a framework to allow Florida felons who have completed their sentences to have their voting rights restored, as required in Amendment 4, which was approved by 64 percent of voters in the statewide election in November.
The committee is bringing in the bill after hearing detailed testimony from a number of state officials in February. They all said Amendment 4 may have a clear intent but Florida law leaves the details unclear about how to restore voting rights to up to 1.4 million felons who have completed their sentences.
But Meade and his organization, which got the issue on the ballot and then campaigned for its victory, said Monday that the proposed bill would restrict voting rights restoration in two ways they believe are in conflict with Amendment 4.
Meade sent an email to his organization's membership warning that the bill represents "an unconstitutional overreach and would restrict the number of people who would otherwise be eligible to vote."
"We're opposed to legislation that creates additional barriers for returning citizens," said Neil Volz of the Florida Rights Restoration Coalition.
Volz said the bill expands the definition of a completed sentence to include matters beyond what has been defined by the Florida Clemency Board.
Also, the bill allows non-judicial officials including private entities to have a say in whether a sentence has been completed, based on items such as fees or interest that might be charged on someone's fines or restitution.
"This is the heartbeat of this movement," Volz said. "We just think about the names, the faces, the people who are impacted by this."