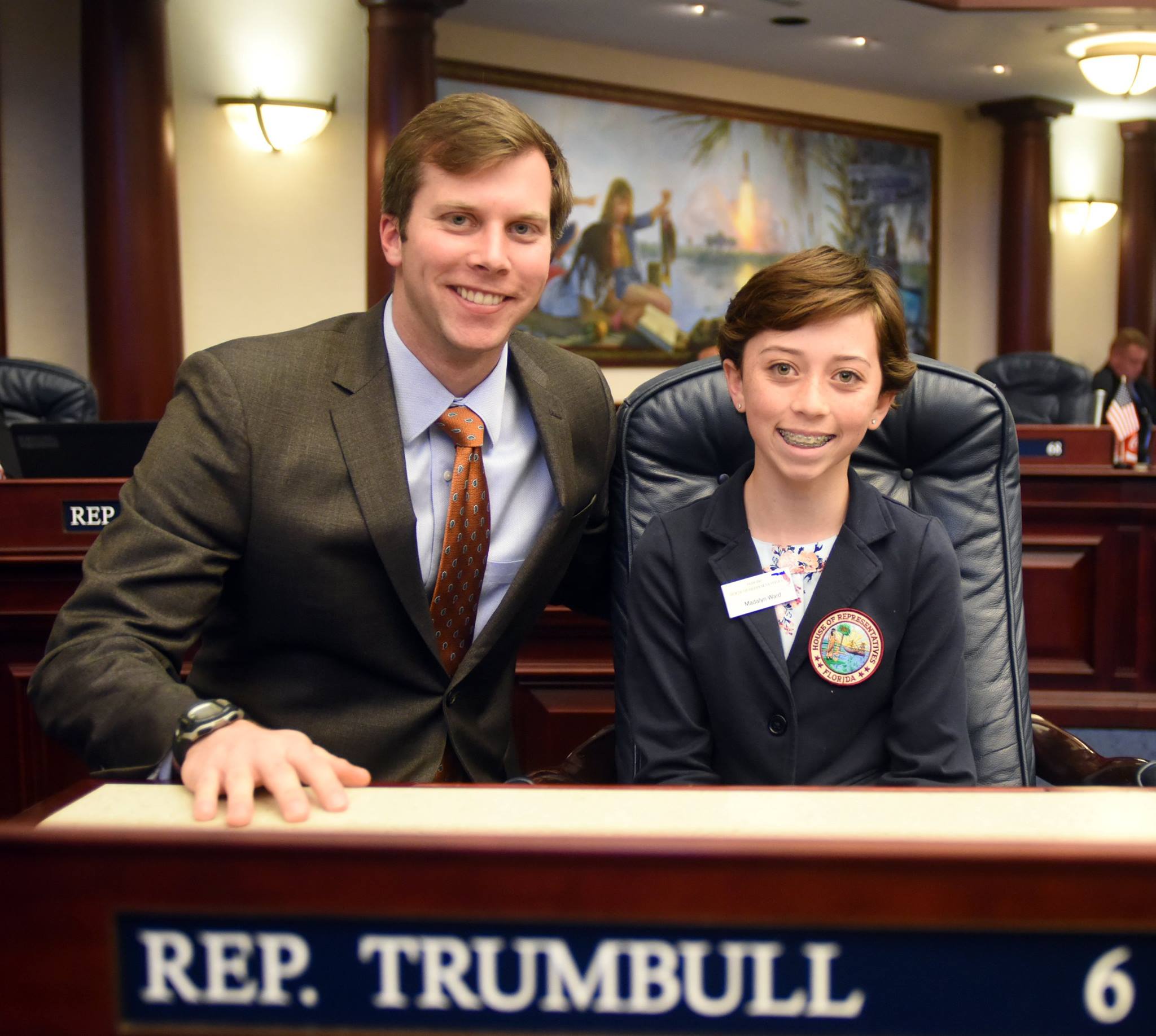 Trumbull's budget would kill VISIT FLORIDA despite it being a costly proposition for his district.
State Rep. Jay Trumbull said Tuesday that VISIT FLORIDA is going away.
During a meeting of the House Transportation & Tourism Appropriations Subcommittee, which he chairs, Trumbull passed off his budget recommendation defunding the state's tourism marketing arm as a necessity.
"Pursuant to Florida Statute, VISIT FLORIDA is slated to sunset effective October 1, I've recommended providing funding of $19 million through the first quarter of the fiscal year," he said.
When Aventura Democratic Rep. Joe Geller asked him to explain why he's defunding the program Trumbull said, "It is slated to sunset, that is what we are statutorily bound to do. So, until we see a piece of legislation that continues that, that's what we'll continue to do."
Maybe he hasn't seen Sen. Joe Gruters' SB 178, which is already preparing for a floor vote. Destin Republican Rep. Mel Ponder is sponsoring the House version of the bill, HB 6031, but it hasn't come up in committee.
That's due to the tug of war over VISIT FLORIDA funding this Legislative Session.
Gov. Ron DeSantis has recommended maintaining current-level funding ($76 million), and the Senate has been supportive of legislation to do that.
Still, despite Florida tourism numbers shattering records year after year, House Speaker Jose Oliva has said he doesn't want to put any more cash into the program.
Trumbull's budget kowtows to those wishes even though it's a costly proposition for his district.
Bay County was among the hardest hit by Hurricane Matthew last year, and VISIT FLORIDA has been working around the clock to make sure tourists know Panama City — which Trumbull represents — is open for business.
And they haven't forgotten their duty months later.
A month after Trumbull would have VISIT FLORIDA turn off its lights and lock its doors, the organization is set to host Florida Encounter at the Bay Point Sheraton in Panama City. The event will bring more than 100 meeting planners to the district and aims to generate conference bookings in Panama City.
Not to mention, it'll be one of the first events at the hotel when it reopens a full year after Michael shut it down.
Maybe one event won't change his mind, but that's not all VISIT FLORIDA has done over the past year. There was a multi-million dollar tv campaign to boost tourism in unaffected parts of the region, and the area also received $500,000 in hurricane recovery grants from the organization.
Other benefits, such as tradeshows, welcome center work, event sponsorships and more put another $336,500 into Bay County tourism marketing.
So, I'll ask Trumbull the same question Joe Geller did. Can you please explain your thinking? His constituents deserve a real answer.