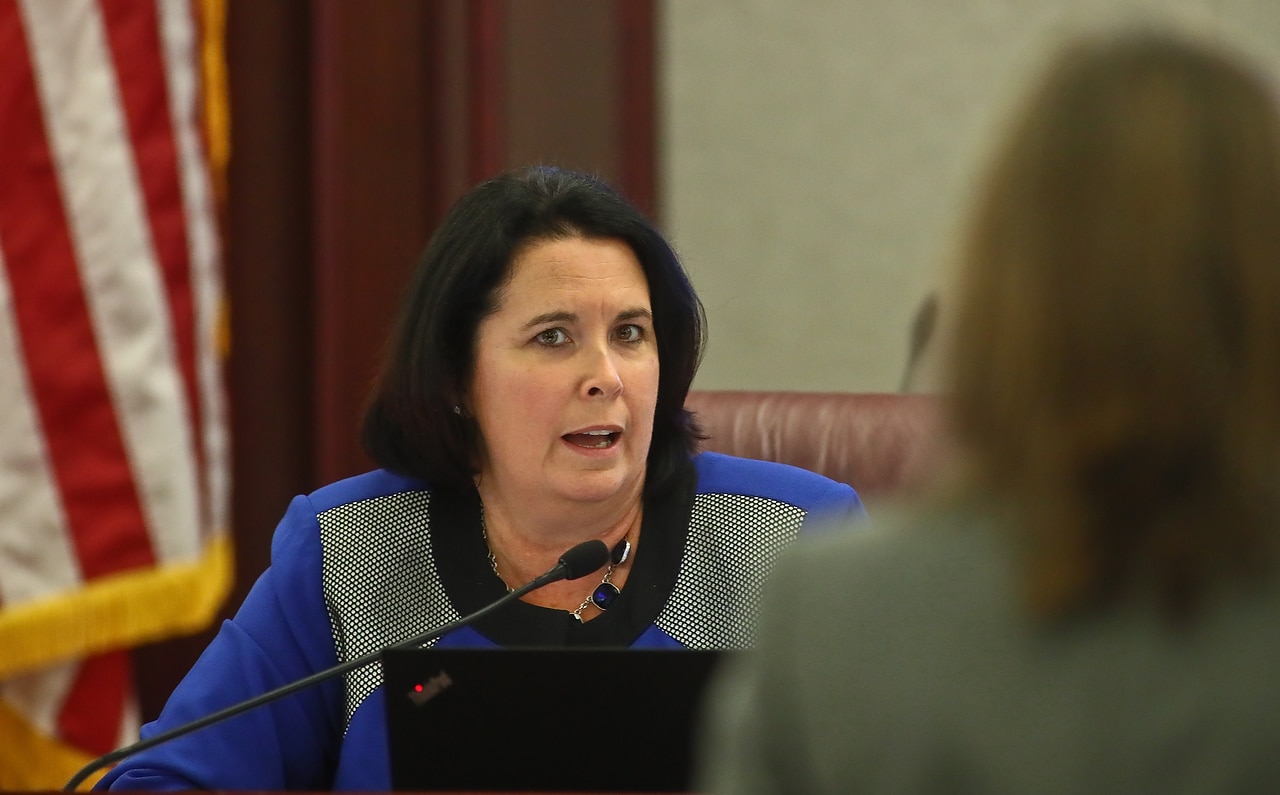 The Senate's K-12 spending proposal is more expensive than Gov. DeSantis' plan.
The Senate is proposing a $1.1 billion increase to the main operating funding source for the 67 county school districts across the state.  
The Senate Education Appropriations Committee on Tuesday rolled out a proposed K-12 spending plan for the upcoming fiscal year.
The increase to the Florida Education Finance Program (FEFP) would bring per-student spending to $7,779, up from $7,429. Total funding for FEFP under the plan is $22.2 billion.
The spending plan is more expensive than what Gov. Ron DeSantis has recommended. But Education Appropriations Chair Kelli Stargel said the proposal signals her chamber is prioritizing education.
"I think what you're seeing with this Senate is that we do value education — all education, including public education," Stargel said. "We put the money there to help support that."
The $350 per-student increase over the current year would be the largest change since 2006, according to a Senate document highlighting the proposal.
Also included in the budget proposal is a $149 increase to the Base Student Allocation, the money allocated to each full-time equivalent student.
The committee also backed a plan (SB 7070) Tuesday to create the Family Empowerment Scholarship, which is in part aimed at eliminating the waitlist for the Florida Tax Credit Scholarship. 
Some of the increase to the FEFP is tied to the anticipated creation of the Family Empowerment Scholarship.
Stargel said that if the program becomes law and is fully taken advantage of, then about $110 million — or about 10 percent — of the total increase to the FEFP would be used to fund a scholarship program, meaning there's still about a $1 billion increase for traditional public schools.
There are some key differences between the Senate's K-12 spending proposal and what DeSantis has asked for from the Legislature.
DeSantis in his proposed budget recommended about $500 million less than the Senate has for the FEFP.
One of DeSantis' priorities, overhauling teacher bonus structures, had been funded at $423 million in his plan. The Senate, however, has moved forward with just shy of $234 million for the plan. DeSantis' program had offered $10,000 bonuses for teachers. The Senate's is much lower at $4,000.
Also included in the Senate proposal is a $600 million increase in flexible spending for school districts. It's used "for salary increases and other issues important to their teachers and schools," according to a Senate document highlighting the budget.