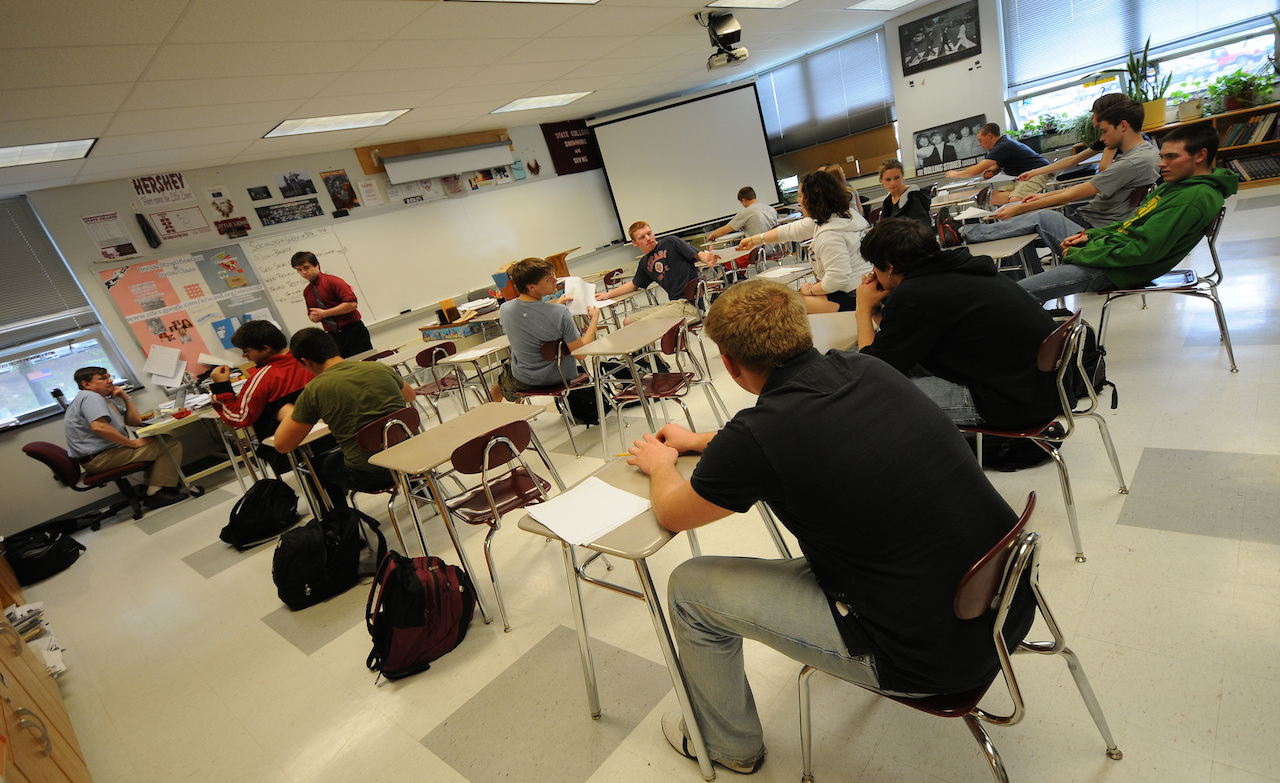 The voucher would fund tuition for those on the Florida Tax Credit Scholarship wait list.
The Senate Appropriations Subcommittee on Education gave the green light Tuesday to a bill (SB 7070) creating a new private school voucher program backed by Gov. Ron DeSantis.
The subcommittee voted 5-3 in favor of the legislation, which is now headed to the Senate Appropriations Committee. Two related bills (HB 889, HB 7075) have been filed in the House.
The voucher would fund private school tuition for those on the Florida Tax Credit (FTC) Scholarship wait list.
DeSantis has spoken out about the need to cut down on the wait list for the program, which serves low-income K-12 students.
An estimated 13,000 students sit on the FTC Scholarship wait list in 2019.
The new Family Empowerment Scholarship Program would be open to 15,000 students which would otherwise qualify for the FTC program, enough to cover those sitting on the wait list. Families with incomes up to 260 percent of the poverty level would be eligible.
Jennifer Pace was one of several parents to speak out in favor of the program Tuesday. She says her children received the FTC scholarship to help expand their selection of available schools.
"We cannot afford to move to a better district," Pace said.
"I know that my kids are safe. I know that they love their schools. And I ask that you support this bill so that so many other families can receive the same provisions, the same blessing that we have received."
A recent study showed the program led to increased college enrollment and graduation rates for its participants when compared to students who attend public schools.
But critics, such as the Southern Poverty Law Center (SPLC) Action Fund, worry diverting funds to boost private school enrollment will reduce available funding for public schools.
"The private school voucher program proposed in Senate Bill 7070 will raid the limited resources of public schools through an unprecedented expansion of private school vouchers," said the group's senior supervising attorney, Bacardi Jackson.
"Even while some counties in Florida are contemplating subsidized housing for public school teachers whose wages are so low they can't afford to live where they work, private schools are getting rich while being permitted to cut corners and operate without meeting the same standards for a high quality and equitable education.
"SB 7070 is an irresponsible and unconstitutional use of our taxpayer dollars."
The bill does include an olive branch to public school teachers, by boosting bonuses. But several teachers and public school representative who spoke Tuesday argued that salary hikes, not increased bonuses, are needed to make Florida's schools competitive when it comes to recruiting teachers.
"I work 50 hours a week, I tutor after school, I teach summer school and I spend many Saturdays in my classroom to make sure my students receive the best while still trying to make ends meet," said Jill Hartsfield, a special education teacher at Roberts Elementary in Tallahassee.
Hartsfield says she's qualified for bonuses the past three years. But she says several of her coworkers deserving of a bonus haven't received one, and that the real solution is a salary boost.
"In 27 years or so, when I retire, I would be lucky to break $60,000 a year, which is my husband's starting pay out of college as an engineer," Hartsfield added.
Sen. Kelli Stargel, who chairs the subcommittee, said some money was being set aside in the bill to give districts the option of raising salaries.
"In the budget that we are rolling out today, we are specifying over $600 million in increases to the districts, which is what our districts can use, if they so choose, to increase salaries," Stargel said.
The legislation also eases certification requirements in response to the teacher shortage in public schools. It would also allow schools the option of retaining teachers who have not passed the Florida Teacher Certification Exam.
The Senate Education Committee already approved the bill.