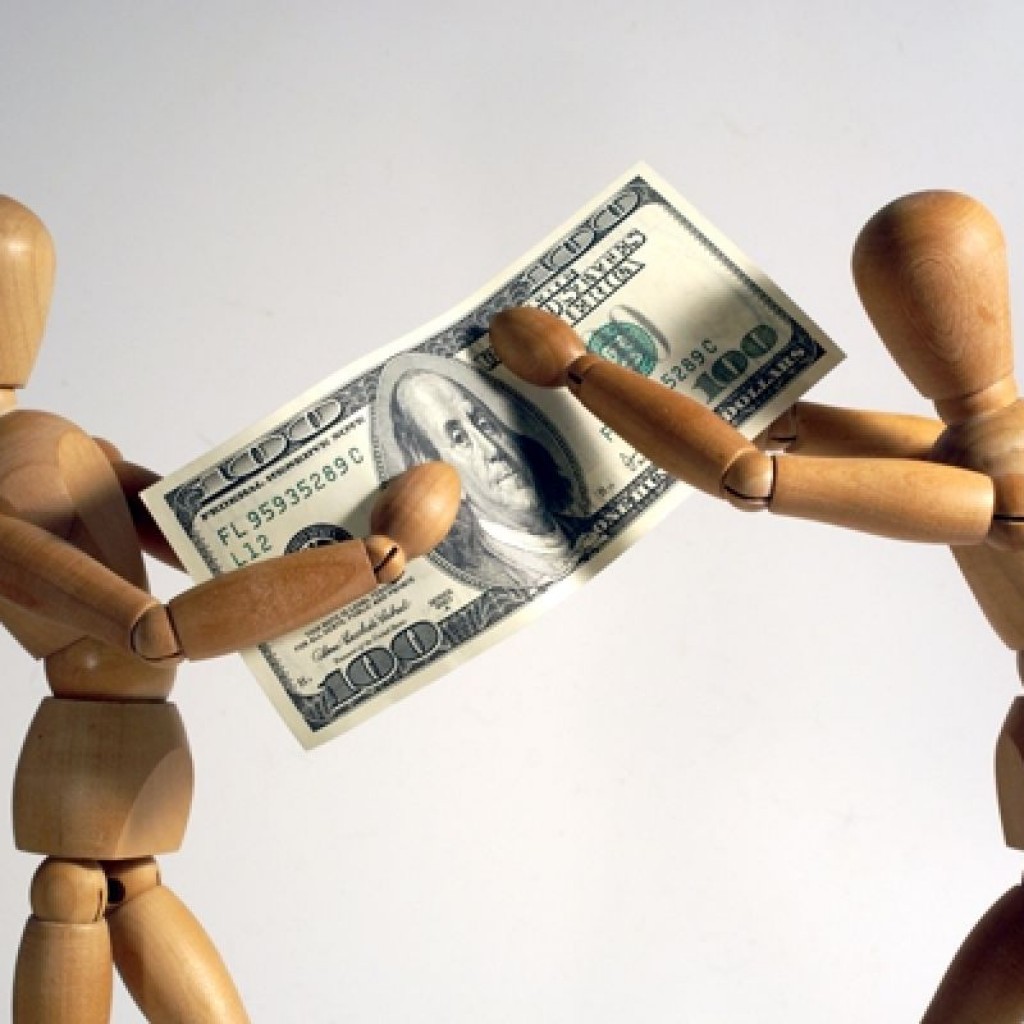 The histrionics seemingly know no bounds.
Here's a question no PR rep wants to hear: Is it worse to mock disabled people or make light of slavery?
The Florida Family Law Reform PAC is apparently looking for an answer.
After kicking off March by hijacking a story about the first openly autistic lawyer admitted to the Florida Bar, the men's rights group has made another embarrassingly awful Facebook post.
This time, the group is comparing permanent alimony to slavery.
Really.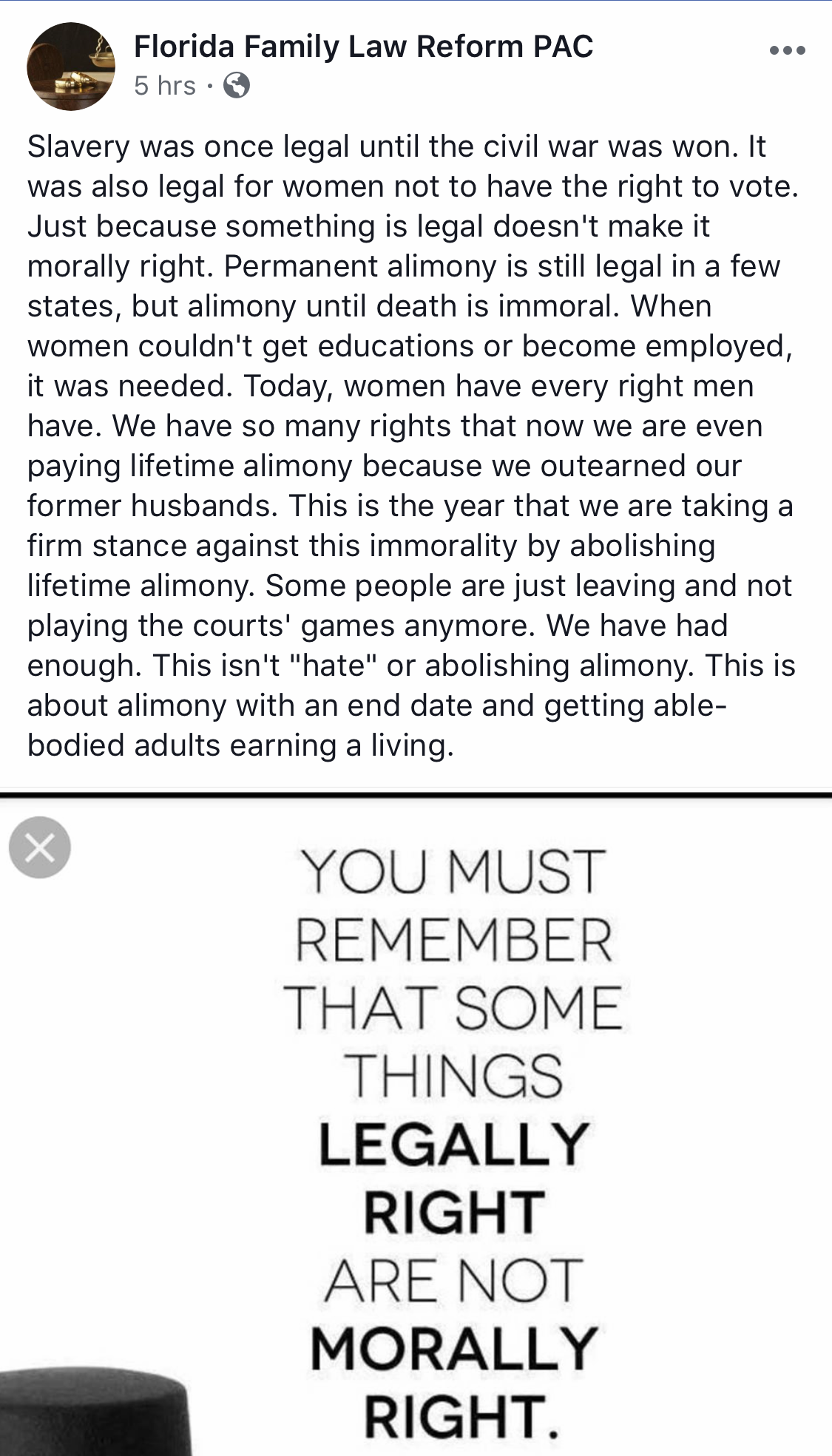 "Slavery was once legal until the civil war was won. It was also legal for women not to have the right to vote. Just because something is legal doesn't make it right," the group wrote. "Permanent alimony is still legal in a few states, but alimony until death is immoral."
The drivel continues.
"When women couldn't get educations or become employed, it was needed. We have so many rights now that we are even paying lifetime alimony because we outearned our former husbands. This is the year that we are taking a firm stance against this immorality by abolishing lifetime alimony.
"Some people are just leaving and paying the courts' games anymore. We have had enough. This isn't 'hate' or abolishing alimony. This is about alimony with an end date and getting able-bodied adults earning a living."
There's just so much to unpack here. And none of it is helpful in getting their favored alimony bill passed.
The Florida Family Law Reform PAC throws around the word "abolish" quite a bit, but it's clear nobody at HQ understands the connotation of using that word when discussing the worst chapter in American history.
Nobody is disputing that slavery used to be legal in the United States. Nobody is saying slavery isn't wholly immoral.
But abolitionists certainly didn't fight for slavery "with an end date." They fought for the end of slavery, period.
Permanent alimony isn't in the same ballpark. At most, it's a financial burden.
This is what you get when you have a group comprised of self-important people who think their problems are the center of the universe.
They invoke the Civil War as if they believe they're engaged in a titanic battle for the survival of a nation. They cheapen the women's suffrage movement as if they're being subjugated. They allude to the decades-long fight to end chattel slavery as if they themselves are treated as less than human.
According to the post, written in the voice of a woman, the women's rights movement is over, and now those crusaders are turning their attention to a problem primarily affecting men. After all, women have "so many rights now" that even they have to pay permanent alimony.
The histrionics seemingly know no bounds.
How long before they refer to permanent alimony as their "personal Vietnam" or succumb to Godwin's law and start calling their opposition Nazis?
That would certainly be in line with their current social media persona: a group that loves shooting itself in the foot.