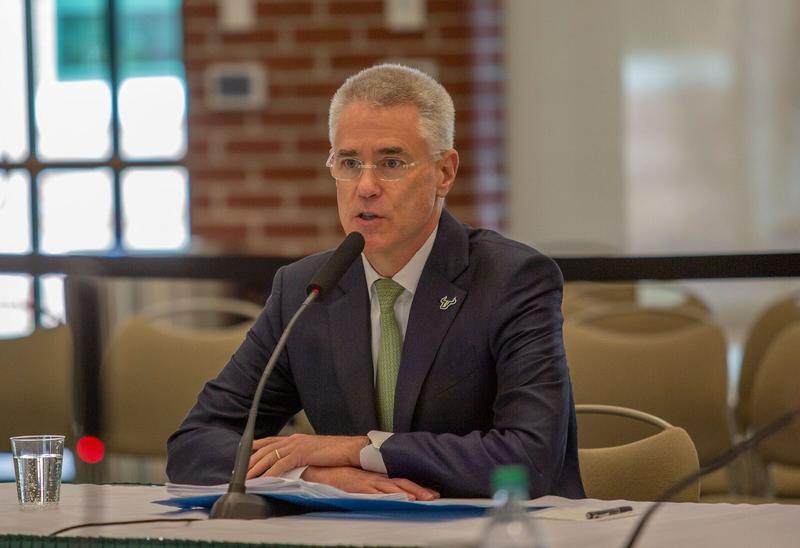 Currall will replace Judy Genshaft after she steps down July 1.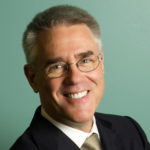 After a week of meetings, the University of South Florida Board of Trustees has selected Steven Currall as the school's next leader.
Currall will replace Judy Genshaft after she steps down July 1.
Currall is the provost and vice president for academic affairs at Southern Methodist University in Dallas. He beat out three other finalists for USF's top job including Wanda Blanchett, Debasish Dutta and Jeffrey Vitter.
All four candidates had strong academic backgrounds with top leadership experience, traits the USF Board of Trustees prioritized in a new president after several public outreach meetings with students, faculty and members of the public made it clear that was a top desire.
During meetings this week at all three USF campuses in Tampa, St. Petersburg and Sarasota, attendees, particularly those in St. Pete and Sarasota, focused mostly on a new leader's ability to usher the school through a complicated consolidation and reaccreditation process.
The Florida Legislature last year passed a bill requiring the school to consolidate its three separate accreditations into one. Some students and faculty at the school's regional campuses worried the move would come at their detriment. USF St. Pete, for example, fought hard to earn its own accreditation after feeling the small campus was being neglected by its Tampa parent.
Talks leading up to the consolidation process showed the Board of Trustees was committed to ensuring regional campuses maintained autonomy while also reaping the financial benefits that come with sharing accreditation with its deeper-pocketed Tampa campus.
The Board of Trustees decision comes after interviewing each candidate in separate public meetings Friday and several meet and greets in the community in which the board solicited input from attendees.
Genshaft announced she was retiring last September. She's the school's longest-serving president. She leaves the school after nearly 20 years at its helm.