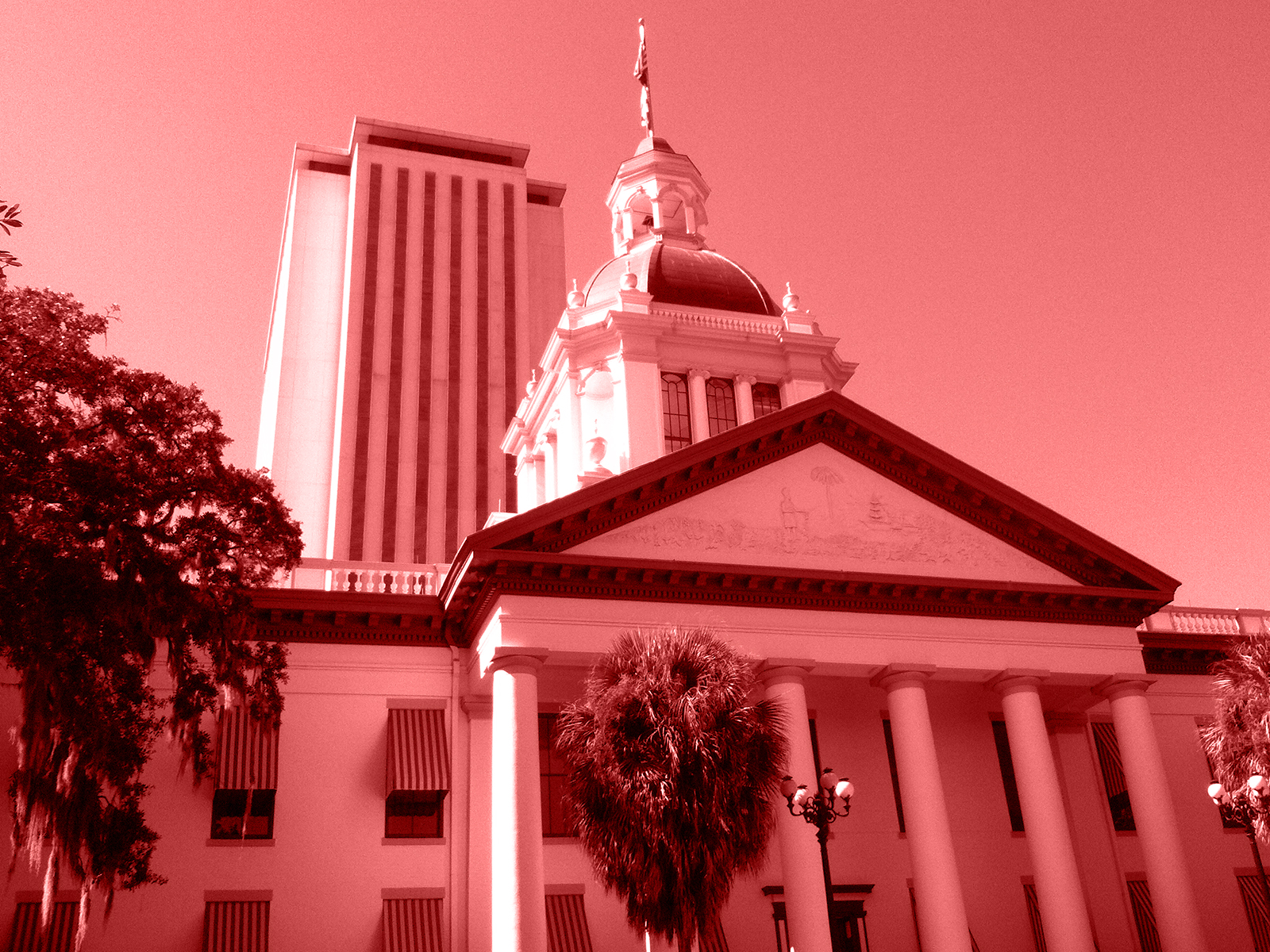 Session, strike-alls and 'Sixty Days': Your guide to what happened today in Tallahassee.
Sixty Days — A prime-time look at the 2019 Legislative Session
The Last 24
Good Thursday evening. It was a cold and lonely day in the Capitol as the Senate iced its Appropriations Committee hearing, and both chambers nixed plans to meet on the floor. That left House committees to pick up the slack of making Process news. They didn't disappoint. No fireworks, but the time for that — with budget time approaching — is nigh. Sixty Days is keeping its powder dry. Here's your nightly rundown.
Gain time: "Florida locks up too many people for too long." Is it time to cut 'em loose earlier?
House AOB bill ready for floor: Contractors would be obliged to serve notice before suing carriers.
Cracking down on hazing: A measure that would expand the state's anti-hazing laws is swiftly moving forward.
No more flying blind? A House panel moved forward a bill to require public officials using 'blind trusts' to nevertheless disclose their investments to the public.
Bad news for newspapers: A bill would end the decades-old requirement that government and legal notices run in print newspapers.
School limits: A proposal for school board members' terms limits cleared its last House panel.
Drugs from up north: A plan to import cheaper medicines from Canada, a priority of Gov. Ron DeSantis, is ready for final debate.

Anna Eskamani brings Persian New Year's to Capitol: "It is my duty to help bridge cultural divides and share our traditions."
Quote of the Day
"I mean, I love bureaucrats. I think that they're wonderful people and they serve us. But this looks like an awful bureaucrat-heavy study commission …" — Rep. Joseph Geller, an Aventura Democrat, on the task forces that would be assigned to study roadway projects in Senate President Bill Galvano's transportation plan.

Your Metz Husband Daughton-sponsored question of the day is:
In what year did Florida become a state?
As always, click here to tweet your answer to @MHDFirm. The first person with the correct answer will get a shout-out in Monday's 60 Days!
Yesterday, we asked: How old do you have to be to become Governor of Florida?
Answer: "The Governor (as well as Lt. Governor and Cabinet members) must be at least 30 years old at the time of election."
Congrats to Johnny Hawkins Jr. (@JohnnyH12003424) first to tweet the correct answer!
Bill Day's Latest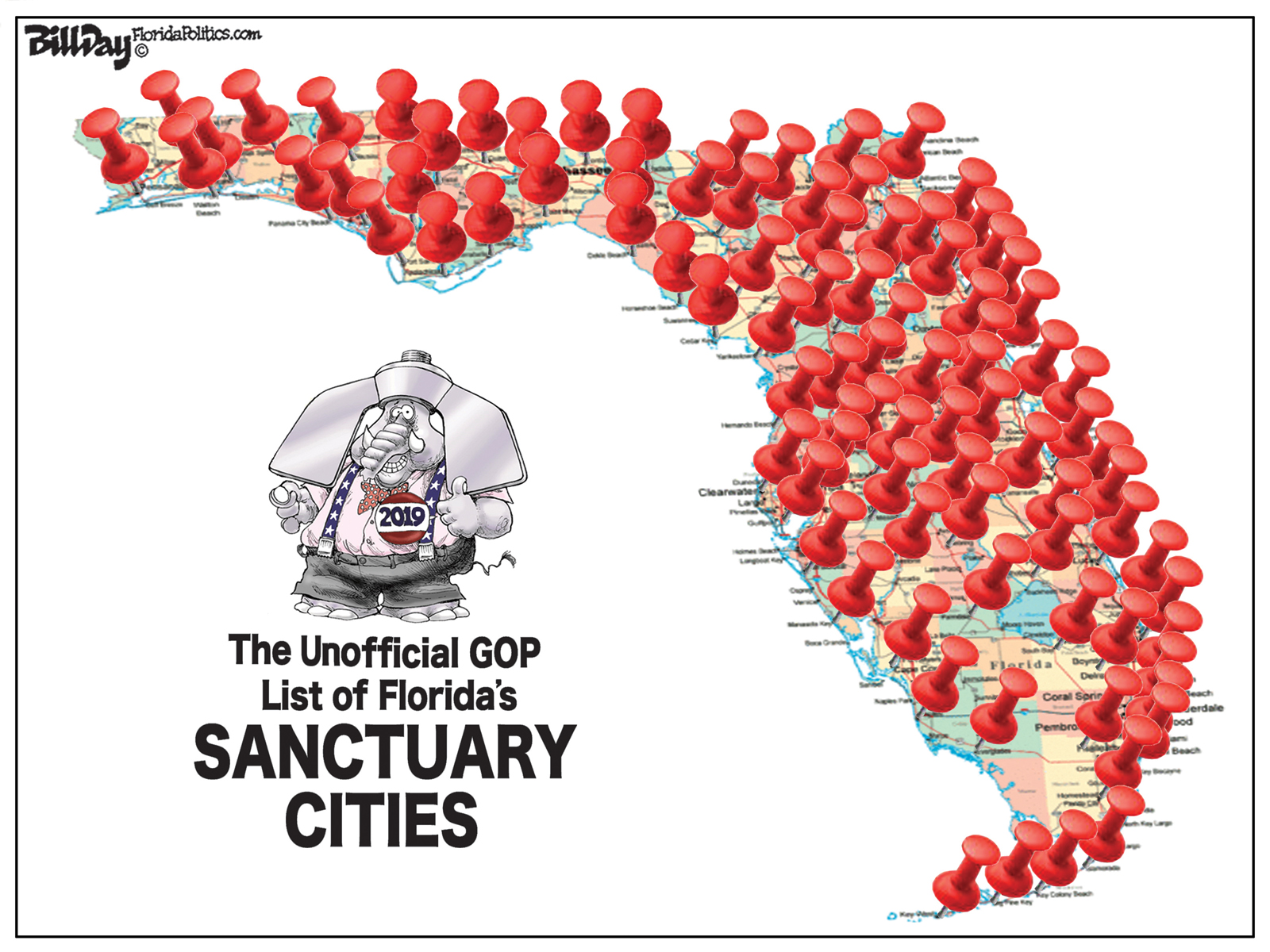 3 Questions
Earlier this week, we heard the insurance industry's take on AOB reform. Today we talk with Restoration Association of Florida lobbyist Amanda Prater. The House version of AOB reform legislation cleared the House Judiciary Committee Thursday.
Florida Politics: Does it seem there's momentum for something to happen this year after these many years of debate?
Prater: It does appear there's leadership in place in both the House and the Senate who want to see something happen on AOB. The governor has mentioned it. We've heard a lot of from the insurance commissioner and chief financial officer. The legislation has moved very quickly on both sides, compared to other years. We have been doing our best to be part of the process and offer solutions that we feel will not totally take the "nuclear" approach, as Sen. Tom Lee has put it. There are also bad actors on the insurance companies' side, and we're not seeing that addressed.
FP: So there are bad actors on your side, too?
Prater: We have never said that there weren't. It's isolated to a small handful of folks, and we would like to see fraud actions taken against them. We'd like to require licensure and beef up ways to go after these people. We want to get rid of them as much as anybody else does. If you have licensure and fingerprint checks, you're going to cut down on the fraudulent actors in this industry. We'd also like to see the insurance companies required to respond faster when a homeowner files a claim. To have adjusters who are trained. Adjusters can go through a two-week course, and they aren't qualified in the standards, as the independent contractors are. That leads to conflict with the insurance carriers.
FP: What else are you in favor of?
Prater: We have no problem giving notice about an AOB, or giving a scope of service. There are many things in the legislation that we're OK with. However, much of the impetus is with the insurance carriers. Essentially, the goal on that side is to control the whole process. That is not good for the homeowners. They should have freedom of choice. If they want to choose the preferred vendor, fine. But they should have the choice. When you put all these measures together, they make it impossible for independent folks to work. You're going to be left only with preferred vendors, who aren't qualified, aren't held to standards, and are going to do what the insurance companies want and not what's right.

Lobby Up
The Florida Maritime Partnership launched a few weeks ago, touting a boatload of impressive statistics about Florida's vibrant maritime industry.
There are more than 66,000 maritime jobs in the Sunshine State — a 25 percent increase over the past five years. Florida-based shipbuilders, repair yards, captains and crews earn more than $3.73 billion a year in wages and those jobs produce an annual economic impact of $14.6 billion.
The group debuted earlier this month with a series of events supporting the Jones Act, which requires intra-American cargo shipping to be handled by American ships with American crews.
After stating their case for the federal law, FMP thought it best to make its maiden voyage to Tallahassee and introduce themselves to state legislators. Helping FMP's first "Sail-In" succeed were Marty Fiorentino, Davis Bean, Joseph Mobley, Mark Pinto and Shannan Schuessler of The Fiorentino Group, which FMP retained last week.
The firm isn't helping FMP push for any particular legislation this year, but Fiorentino said the group is keen on making lawmakers aware of who they are, what they do and how they can help the Sunshine State.
One way the maritime industry can help: hurricane relief. "Ships are positioned all over the state and are ready to go at a moments notice when the all-clear is given," Fiorentino said. The Hurricane Michael recovery effort will get a lot of love in the 2019-20 budget. In the future, that relief could come sooner if the state looks to FMP's armada of helping hands post-storm.
Breakthrough Insights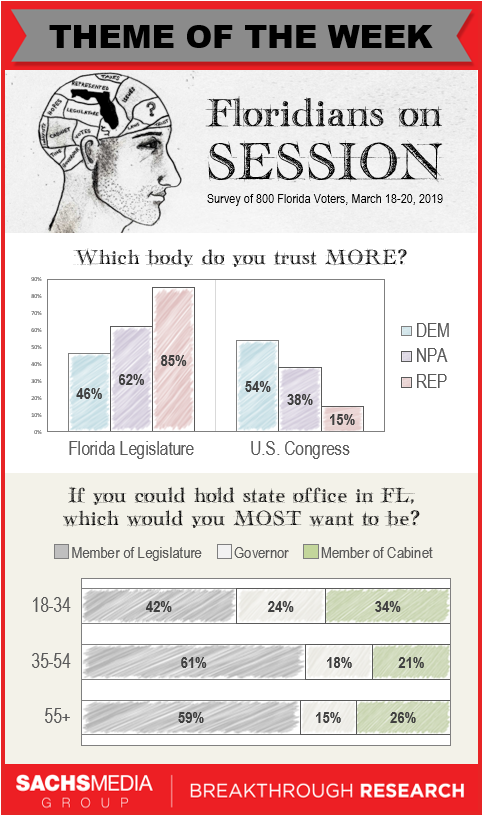 The Next 24
The Revenue Estimating Impact Conference will meet to discuss several bills at 9 a.m., 117 Knott Building.
The Florida Development Finance Corp. Board of Directors is scheduled to meet at 9 a.m., Florida Development Finance Corp., 156 Tuskawilla Road, Suite 2340, Winter Springs. Also, the call-in number is 1-646-741-5292. Code: 1126044986.
Staff members for U.S. Sen. Marco Rubio will hold "mobile" office hours in Orange, Miami-Dade and Highlands counties:
— 10 a.m., Eatonville Neighborhood Center for Families, 323 East Kennedy Blvd., Suite D, Eatonville.
— 10:30 a.m., Goodlet Park Senior Center, 900 West 44th Place, Hialeah.
— 11 a.m., Avon Park Library, 100 North Museum Ave., Avon Park.
The Agency for Health Care Administration will host the first public meeting in a series of statewide meetings on proposed changes to provider enrollment prior authorization and payment of behavior analysis services covered under the Florida Medicaid program. That's at 10:30 a.m., AHCA Headquarters, 2727 Mahan Drive, Building 2, Tallahassee.
The Florida Self-Insurers Guaranty Association Board of Directors will meet to discuss general business. That's at 2 p.m., 1427 E. Piedmont Drive, 2nd Floor, Tallahassee.