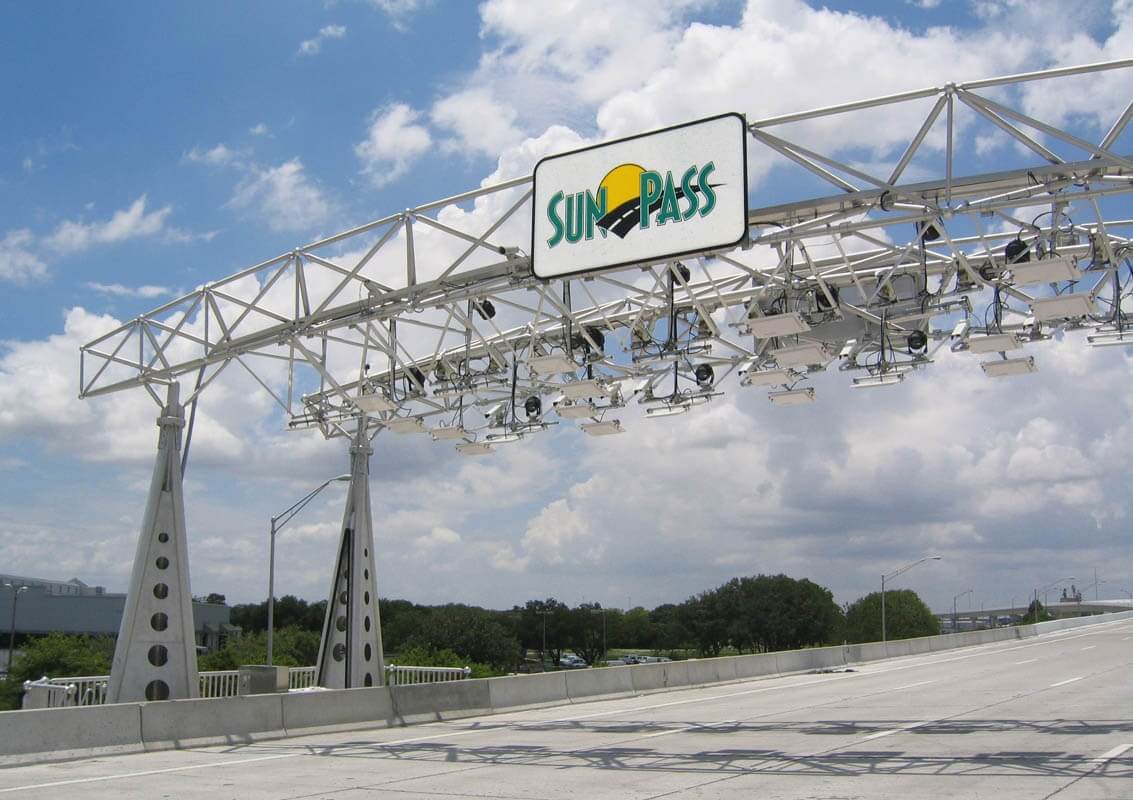 Compounding the system failures and state cover-up was a lack of accountability from then-Gov. Rick Scott.
As the SunPass Saga turns 300 days old Wednesday, Florida's Department of Transportation is still keeping taxpayers and drivers in the dark when it comes to a looming March 31 deadline, set by the agency for all drivers to pay off backlogged bills, severely delayed by FDOT and contractor failures.
When asked what the department's plan was for a large number of drivers expected to carry ongoing balances past the deadline, FDOT spokeswoman Ann Howard said Monday she couldn't say anything until the agency decided on its "messaging."
She did not return a follow-up call Tuesday.
The questions about the March 31 deadline have gone unanswered for several months.
Ever since a SunPass system upgrade went horribly wrong in June 2018, the state has chosen to communicate about the crisis primarily through news releases and by ignoring reporter questions. FDOT has compounded its customer service nightmare with concerted efforts to downplay the problems and sweep others under the rug.
In addition to surprise, backlogged bills, often in excess of hundreds of dollars, dozens of stories have recently surfaced about inaccurate bills that FDOT and its contractor, Conduent, are not correcting it promptly. With seven months of toll transactions hitting mailboxes all at the same time, many drivers are finding it next-to-impossible to verify the accuracy of the bills.
More than 4 million backlogged toll bills were sent out earlier this year, seven-plus months after a planned six-day SunPass system upgrade failed. In the fall, the state said drivers would have at least five months to pay off five months of backlogged bills, but when it took the state several more months to get the bills accurate, the billing deadline was not adjusted accordingly.
That left many drivers unable to pay off those backlogged charges in such a short amount of time. Records requests that would indicate how many drivers are struggling with billing issues, because of either financial hardships and questions of accuracy, have gone unfulfilled since March 4.
Florida drivers' frustrations with SunPass now date back 10 months, including periods when customer service hold times surged past four hours. FDOT gave the politically connected contractor Conduent one chance after another to fix the problems, but things ultimately got far worse before they started to get better.
The system's failures and state cover-up were compounded by a lack of accountability from then-Gov. Rick Scott. Scott, who won a close U.S. Senate race in 2018, received significant campaign donations from both Conduent's founder, Darwin Deason and its top lobbyist, Brian Ballard.
Dozens of investigative stories by 10News WTSP about the problems and Conduent's questionable qualifications drew the attention of state Sen. Tom Lee, a Thonotosassa Republican, who has used legislative committee hearings this spring to pressure FDOT into more transparency. His office continues to work to gather more information about FDOT and Conduent failures.
Lee has questioned FDOT representatives about lost revenue to the state, due to old transactions that go uncollected. The agency has not yet indicated how much revenue will likely go uncollected, nor has it laid out a process for drivers who miss the state's March 31 deadline.
FDOT and gubernatorial spokespersons have also continued to sidestep questions about a clause in the state's contract with Conduent, which suggests any toll transactions not properly billed within four months become the responsibility of the contractor, not Florida drivers.
The state temporarily halted payments on Conduent's $343 million contract, fined the company $800,000, and threatened additional fines. But specific penalties have been few and far between since the system's first disruptions at the start of June.
While Gov. Scott's chosen FDOT Secretary, Mike Dew, took little internal action after the system collapse, there is the first sign of FDOT accountability, with new Secretary Kevin Thibault now in-place. In February, the state terminated the agency's director of tolling systems, Floyd "Buzz" Holland, a 23-year-veteran of the FDOT.
Public records related to Holland's termination, requested March 4, have not yet been provided. But his most recent employee evaluation from the fall gave a generally glowing assessment of his performance, despite the SunPass failures.
FDOT has also not indicated any discipline for the contractors, HNTB and Atkins, both paid to supervise the awarding of the Conduent contract and its execution.