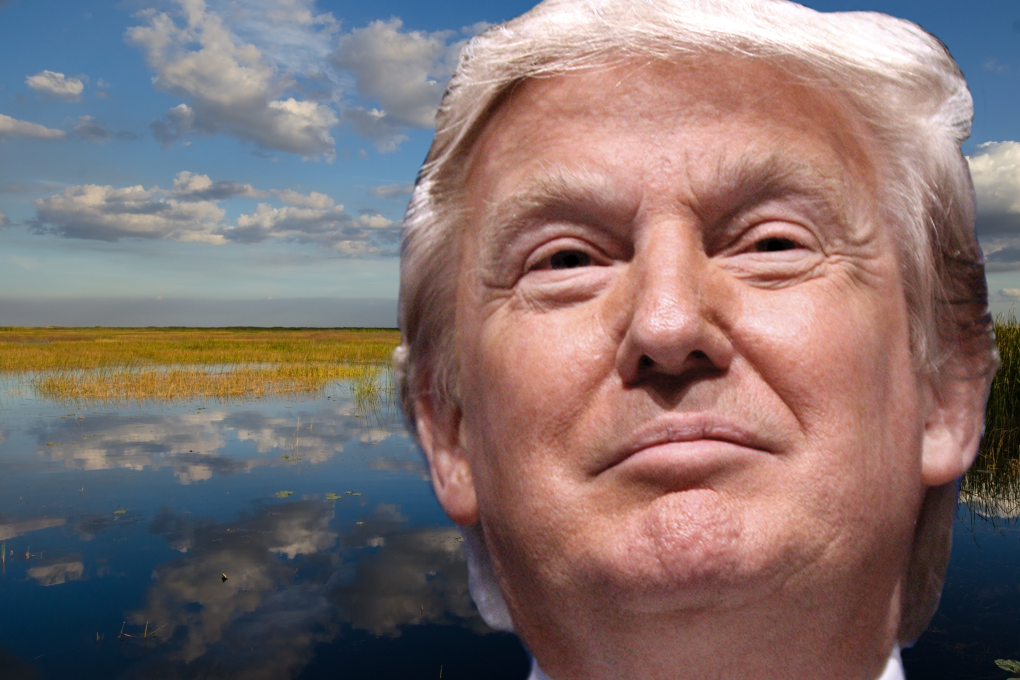 Visit comes after Florida officials criticized budget for underfunding Everglades.
President Donald Trump will visit Lake Okeechobee Friday to discuss a reservoir south of the water body.
White House Deputy Press Secretary Judd Deere confirmed the news, first reported by TC Palm. Deere indicated the president will tout work on repairs to the Herbert Hoover Dike and a long-planned rehabilitation project.
"The Herbert Hoover Dike project exemplifies the Trump Administration's efforts to promote federal and state collaboration on infrastructure projects that benefit its surrounding communities, which is why it was prioritized in the president's 2019 budget request," reads a White House statement to the paper.
Trump in October signed off on $6 billion for the U.S. Army Corps of Engineers to begin work on the Everglades Agricultural Area Reservoir project. That moved up planned completion of the project three years.
The infrastructure work has been a high priority for Gov. Ron DeSantis, who said the use of the reservoir will reduce discharges into the Caloosahatchee and St, Lucie rivers. Discharges last summer led to blue-green algal blooms on both rivers.
When DeSantis announced $2.5 billion in planned water quality spending over the next four years, he ordered the South Florida Water Management District to expedite construction.
Trump plans to meet with DeSantis, as well as U.S. Sens. Marco Rubio and Rick Scott on the project and on an Army Corps of Engineers discharge plan.
"President Trump is visiting Florida on Friday because he understands that these investments are vital to minimizing potential impacts, including harmful algae blooms, and improving water quality during rainy seasons in the years ahead," the White House statement continues.
The move also comes weeks after Florida officials, including Scott and Rubio, slammed a White House budget that included "insufficient" Everglades funding.
'"For the third year in a row, the administration's budget request underfunds critical projects in South Florida," released a March 13 statement released by U.S. Rep. Brian Mast on behalf of himself, Rubio, Scott and U.S. Rep. Francis Rooney.
"It is incredibly shortsighted to continue to underfund a series of projects that are absolutely necessary to ensure the environmental sustainability and economic vitality of one of the most dynamic regions of our nation …
"Congress and the Army Corps of Engineers envisioned a $200 million per year federal commitment when the Comprehensive Everglades Restoration Plan was first authorized nearly 20 years ago, and it is time for the administration to meet that commitment."