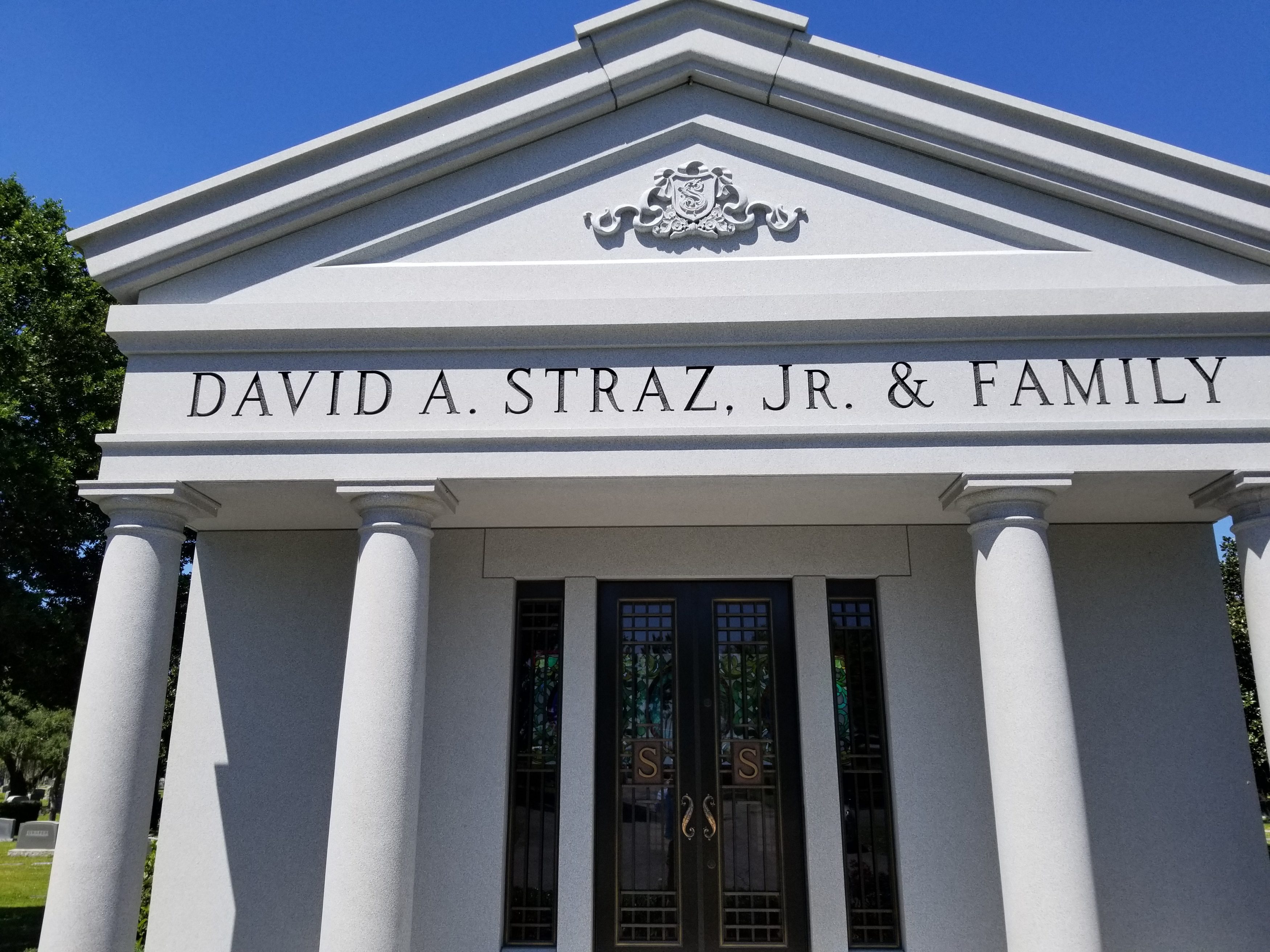 The $1.1 million mausoleum is a shrine to all things Straz.
It's no secret that Tampa mayoral candidate David Straz is really, really rich.
But he wants voters to focus not on his wealth, but on his success that grew from a young man sweeping floors to a business guru running a banking empire; the real life American dream.
What Straz probably doesn't want is for voters to think he's just another rich guy who has nothing in common with the constituency he seeks to serve.
But if his taste in afterlife decor is any indication, that's exactly what he is.
Straz owns a $1.1 million mausoleum in Tampa's Myrtle Cemetery. He disclosed as much on his financial disclosure filed with the Hillsborough County Supervisor of Elections.
That mausoleum is a spectacular display of ostentatious living that marks the Straz way of life. If Straz's choice of imagery in his final resting place is meant as an homage to the things he holds dear, that includes cars that cost more than middle-class homes and private jets.
The exterior of the mausoleum boasts great columns behind a well-manicured lawn.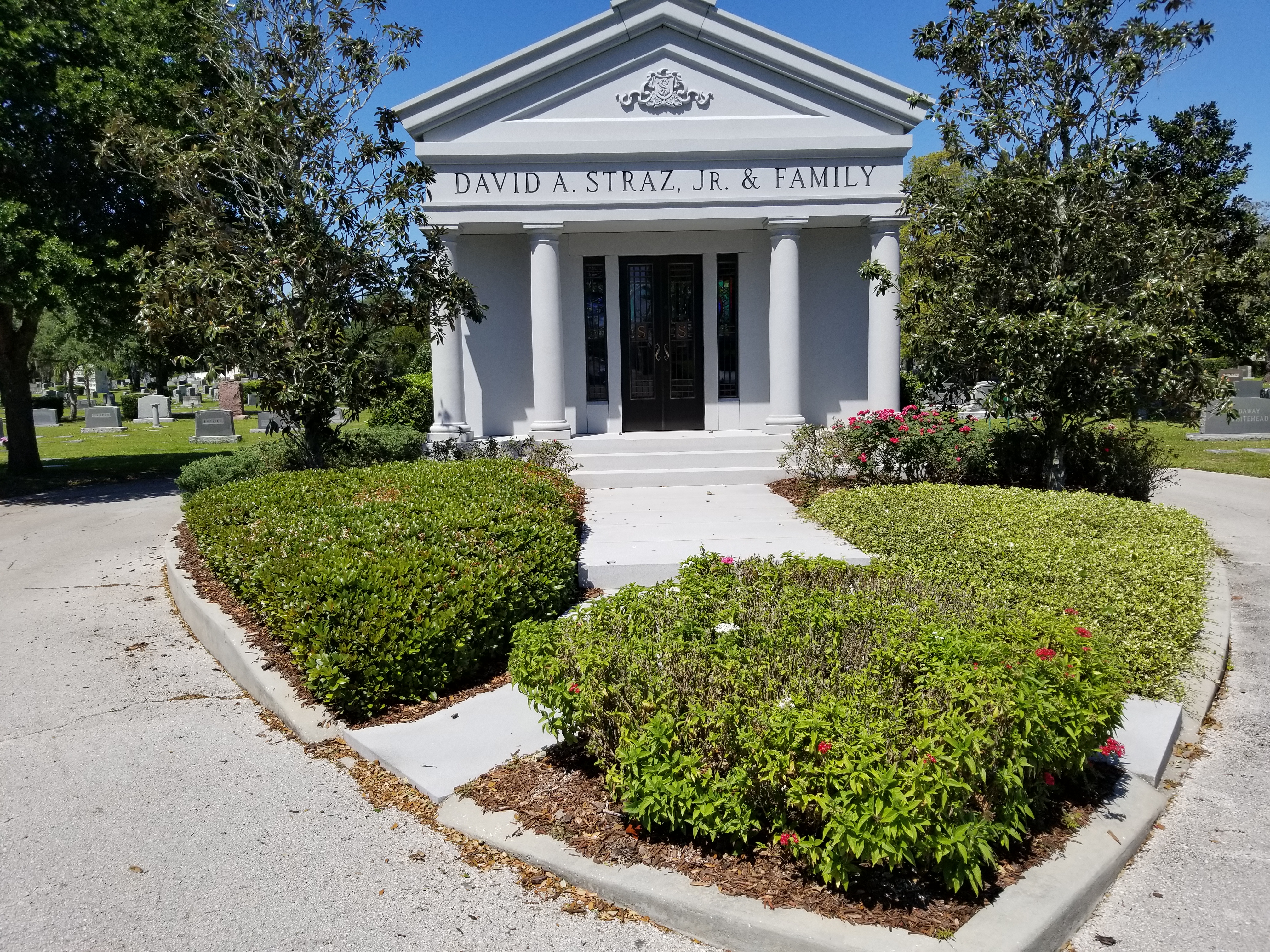 Straz's name graces the top: "David A. Straz Jr. & Family." There's a family crest above that. It looks straight out of the Roman empire.
Inside, the floors are made of marble and there are benches along the walls to match.
And then there are the stained glass windows.
In one panel there are four images. There's a painter's pallet that presumably represents the family's love for art – not to mention the more than $100 million art collection Straz and his wife own. There's a Janus Mask highlighting Straz's philanthropy to the local performing arts center that shares his name.
Then there's a Rolls-Royce grille. Straz owns one of those. It's red and shiny and very fancy. Straz recently claimed that while he does indeed own a Rolls, he prefers driving his American-made Cadillac or Dodge Charger. There's not a grille for either one of those in his mausoleum.
The fourth image in the panel is a private jet. Straz has one of those, too.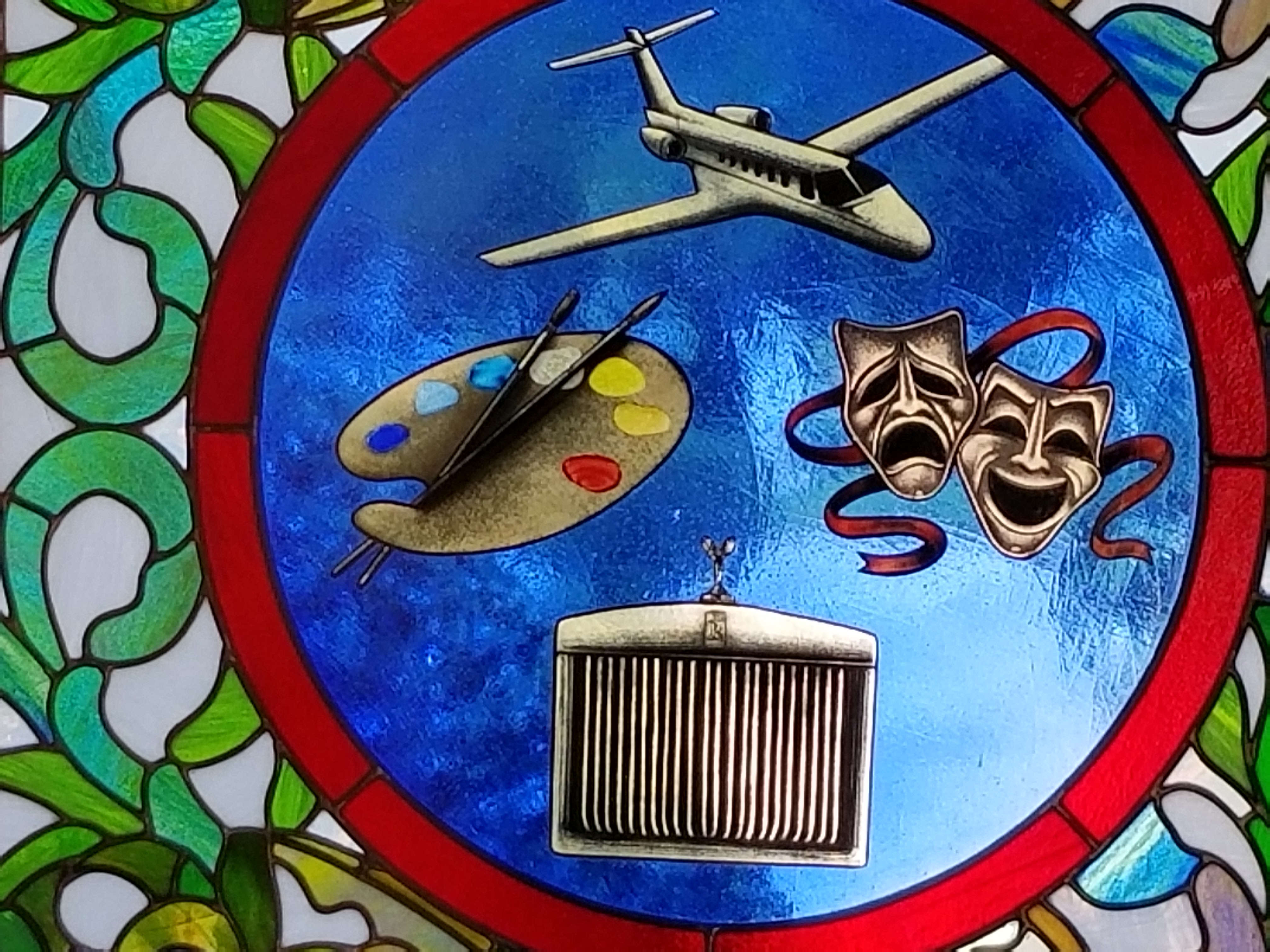 Another panel displays an image of a bank. That's where Straz amassed his wealth.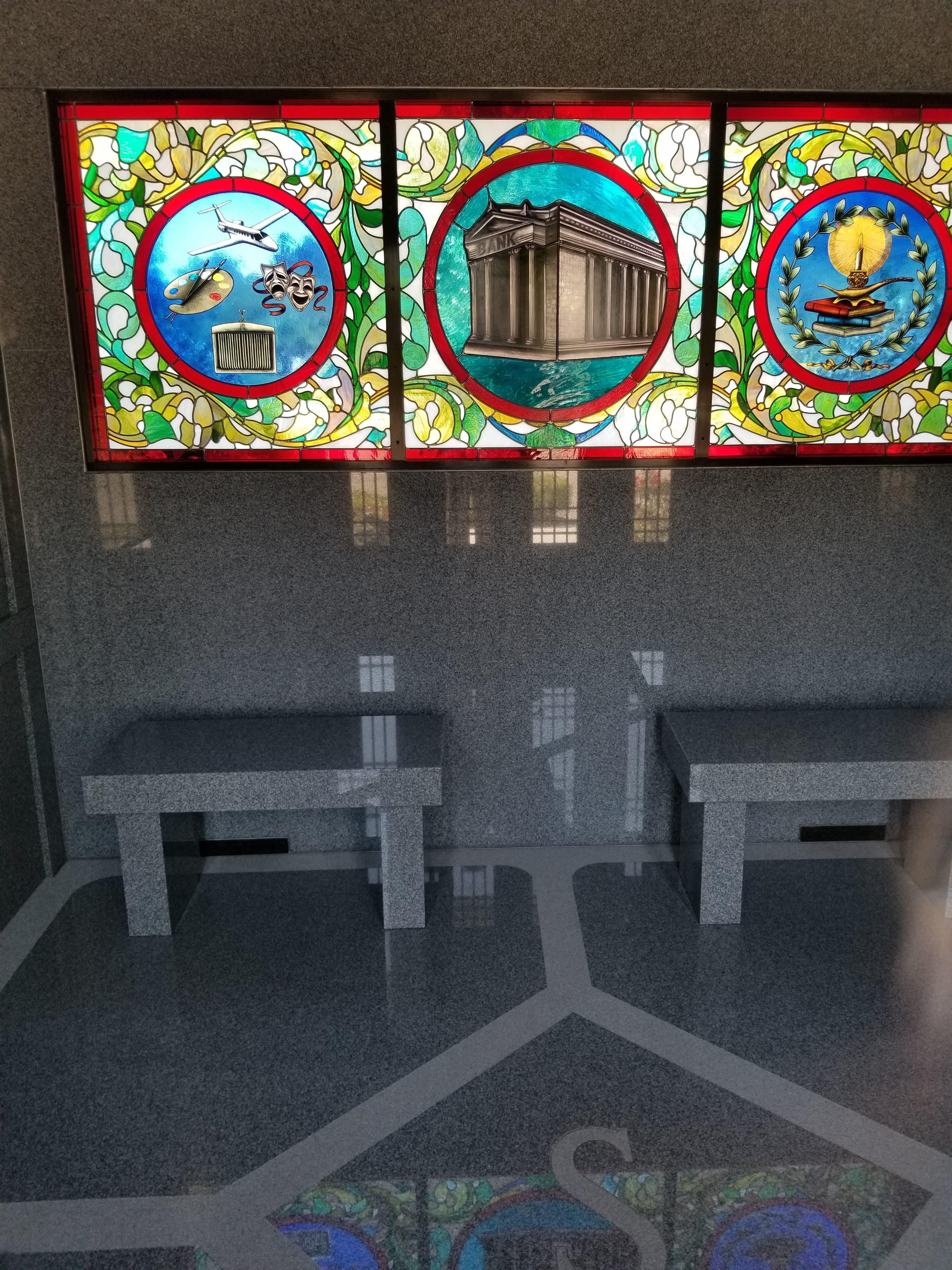 Straz earned his money fair and square. And he does have the "pull yourself up by the bootstraps" sort of story folks like to hear. So of course, he's entitled to have nice things.
But what stands out about Straz's over-the-top display of wealth not only in life, but in death, is that he tries to distance himself from it. But no matter how much he plays the narrative of a young man with a broom, Straz's hefty bank account is lurking around every corner.
He once admitted in an interview with Tampa Bay Arts and Entertainment that he gives money to charity to save on taxes. That's an obvious trick to which no one would be surprised to learn that wealthy people utilize. Except, most people don't quite so freely admit it.
Later he implied during a press conference that being wealthy actually made him a preferable candidate. He piggybacked on that last week when he announced he'd forgo his mayoral salary if elected.
When his opponent's campaign called him out for being out of touch with people who have to work for a living and referenced Straz's Rolls-Royce, Straz offered a comment that only made him look that much more out of touch by pointing out he also owns, and frequently drives, two other cars.
Most Tampa residents don't have a menu of cars.