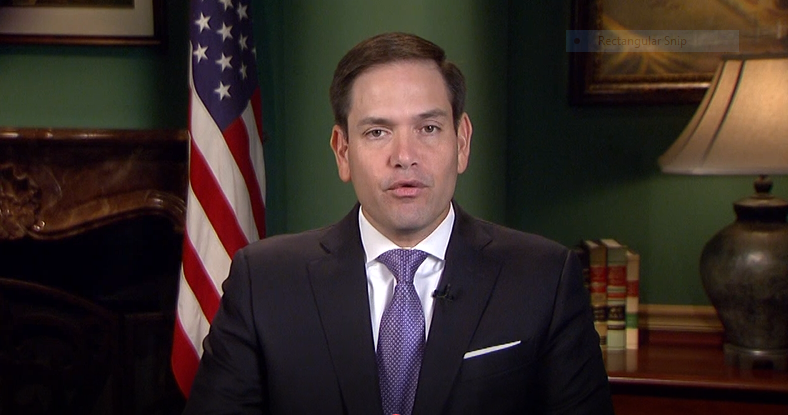 The bill would not make any requirements of employers.
Florida's Republican U.S. Sen. Marco Rubio has introduced a new bill that would allow new parents to take parental leave and receive Social Security money in lieu of job pay by either withdrawing earned benefits early or delaying eligibility for those benefits on retirement.
Rubio and Republican U.S. Sen. Mitt Romney of Utah announced Wednesday they are introducing a new version of a bill that Rubio first proposed last year, SB 3345, which disappeared in the Senate Finance Committee in the waning months of the last Congress. The new bill, dubbed The New Parents Act, has not yet been assigned a bill number.
The bill would not make any requirements of employers, or create any new tax burdens. It would give new parents the option of paying for parental leave by taking an early withdrawal of their Social Security retirement benefits during the first year after the birth or adoption of a child. The benefit is designed to pay for a couple of months of time off with a new child.
"Our economic policies have left young, working families behind at a time when our marriage and childbirth rates are falling. It is time to realign our economic policies in support of American families, which is why I am proud to re-introduce the New Parents Act," Rubio stated in a news release issued by his office. "My legislation does not raise taxes or expand bureaucracy. This option would be available to working and stay-at-home moms and dads alike giving young parents much needed flexibility in how they choose to use their money for their family leave."
Republican U.S. Reps. Ann Wagner of Missouri and Dan Crenshaw of Texas introduced companion legislation in the U.S. House of Representatives.
To qualify, parents would need at least four quarters of Social Security-paid work in the previous two years, or 12 quarters total in their careers.
The amount of money available would vary depending on the parent's incomes that led to Social Security premiums. Rubio cited an analysis done by the Urban Institute last fall that estimated that if a new mother had been making $25,000 a year, or about $2,083 a month, she could receive a leave benefit of $3,557, which would replace 85 percent of her pretax earnings if she took a two-month leave and 57 percent of her pretax earnings if she took a three-month leave. The amount of available leave benefit would go up with income, but it would be progressive, so that the percentage of pretax earnings would decline. Therefore, a parent who had been making $80,000 a year might be eligible for a $7,310 benefit, yet that would only be equal to replacing only about 55 percent of her pretax income.