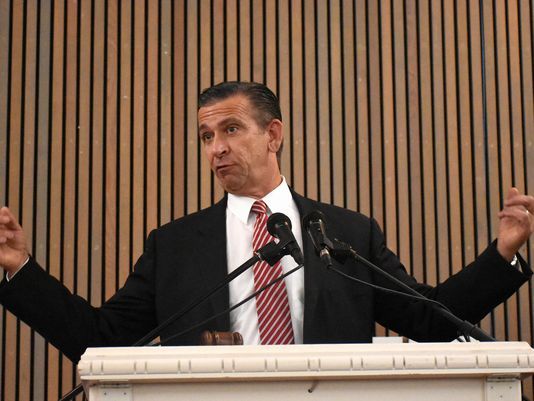 Contractors would be obliged to serve notice before suing carriers.
The House AOB bill — which would it harder for restoration contractors to collect attorney fees in lawsuits against insurance companies and allow lower premiums for policyholders who give up the right to assign policy benefits — cleared its final committee test Thursday.
That means the measure (HB 7065) will be available for debate on the House floor and a final vote.
The Judiciary Committee added an amendment tightening the language somewhat, but the gist is that homeowners would gain the right to back out of AOB agreements within seven days or, if the work hasn't been "substantially" completed or even begun, within 30 days.
Contractors would be obliged to serve notice before suing carriers and could be pulled into depositions or alternative dispute resolution in lieu of going to court. (More details here.)
"We do want to make sure our vendors aren't going to be over-litigated," said Naples Republican Bob Rommel, the bill's sponsor. "This is really about bad actors."
Most contractors holding assignments never sue the carriers, he continued.
"But when you have people who are assigned an AOB, and the first thing they do is file a lawsuit, that's where the abuses come in."
Heather Fitzenhagen, a Fort Myers Republican, argued that — if a few bad actors are the problem — the state should go after them criminally. "That is where we really need to hit them hard."
She also argued — as have the two organizations representing restoration contractors — for preventing insurers from forcing their preferred vendors upon policyholders. The contractors argue that carriers pressure these vendors to do cheaper, sometimes substandard, work.
"They are reliant on the very large amounts of referral business an insurance company puts them. Where, might I ask, does their allegiance really lie? The result might be cutting some corners on things to make it come in at a good price."
Rommel insisted anti-steering language isn't necessary — the amount of damage repair left over from hurricanes Irma and Michael will provide enough work for everybody, he said.
As for another of the contractors' demand — regulations to drive the unscrupulous out of the business — he said: "I'm not sure I want to make more stringent regulations going forward to make sure it's tougher and tougher to become a contractor in Florida. We need skilled workers here."