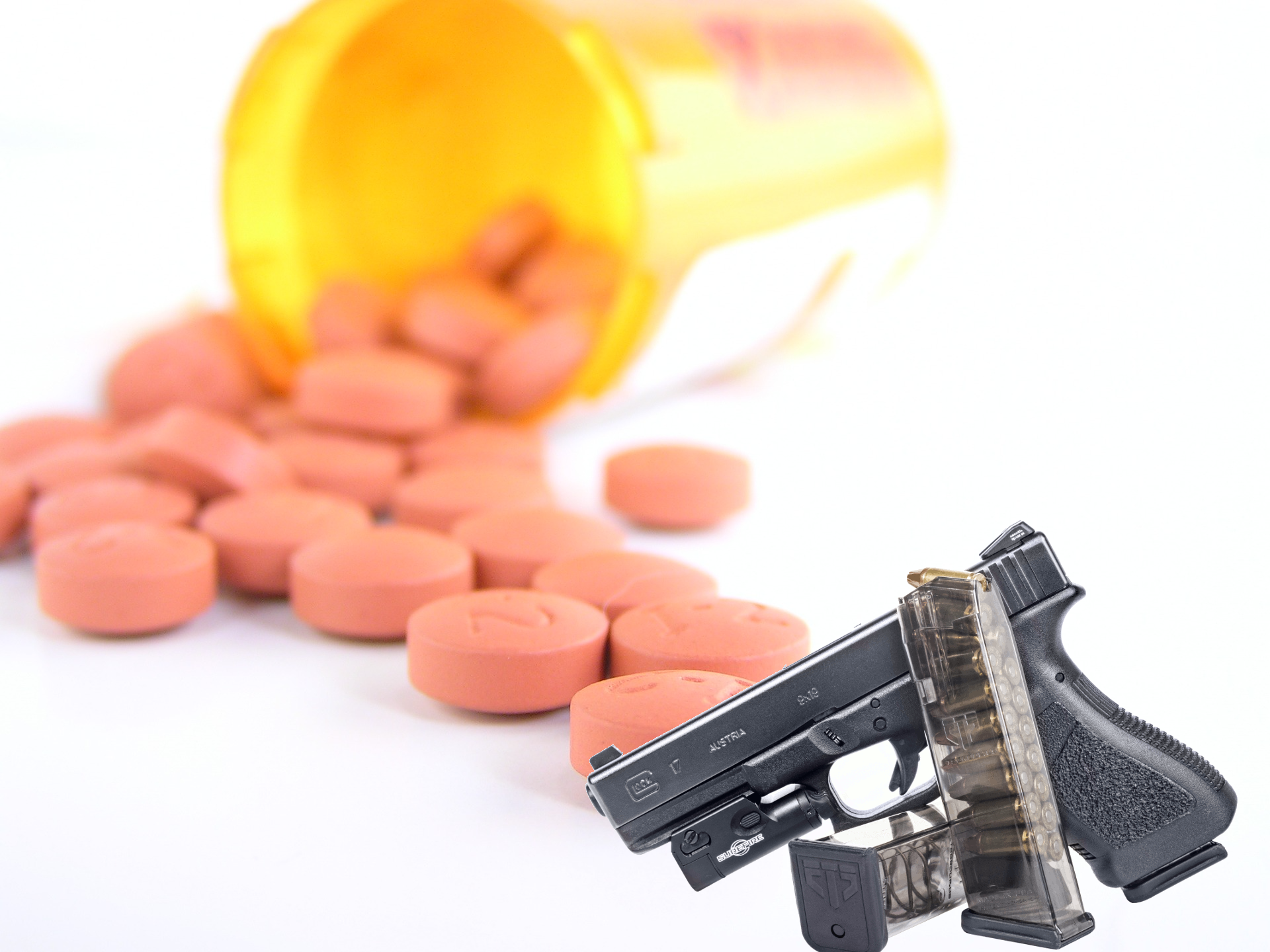 Survey also found majority support for fracking ban, voucher expansion.
Florida voters support allowing prescription drug imports from Canada but don't want teachers armed in classrooms.
New polling from Florida Atlantic University's Business and Economics Polling Initiative finds support for most of Gov. Ron DeSantis' policy priorities. From his environmental plans to voucher expansion, a majority favors the new executive's direction so far.
But positions like a ban on so-called sanctuary cities remain controversial, and the expansion of Florida's guardian program remains unpopular.
FAU pollsters released survey results on six major policy initiatives from the Governor. Half of those enjoy support from a majority of respondents.
By a significant margin, DeSantis' plans for drug importation from Canada topped the survey in terms of support. When asked about allowing Florida to import drugs to lower prescription costs, about 75 percent supported the policy. Only 12 percent opposed it. The rest remain undecided.
"The support is overwhelming among Floridians to import prescription drugs from Canada in an effort to lower prescription costs," said Monica Escaleras, BEPI director. "It's one of many popular proposals from Gov. DeSantis that has his honeymoon continuing in Florida."
Interestingly, that proposal enjoys higher support among Democrats than Republicans. Around 72 percent of GOP respondents support the Republican Governor's plan, while 79 percent of Democrats back the idea. About 72 percent of independents support the policy.
On the environmental front, 63 percent of those surveyed support the creation of a blue-green algae task force, while 16 percent voiced opposition. Again, the policy showed popularity among all groups but Democrats showed greater support than Republicans or independents on the issue.
And one hotly debated policy in Tallahassee enjoys majority support in the BEPI poll. The survey found 52 percent of voters support an expansion of school vouchers for middle-income families. Just 29 percent opposed the policy.
Pollsters note the issue enjoyed greater support among voters in age groups typically raising school-age children. Among those ages 18-29, about 60 percent supported the policy and 26 percent opposed it. In the 30-44 age group, 62 percent voiced support and 18 percent expressed opposition.
Support was bolstered by heavy support from GOP respondents. Among Republicans, 61 percent support the policy and 21 percent oppose it. Among Democrats, 46 percent supported voucher expansion and 36 percent opposed it. Independents expressed 48 percent support and 28 percent opposition.
The poll also found 49 percent of Floridians support a ban on all forms of fracking, or hydraulic fracturing, while 29 percent oppose it. Here, Republicans voters split evenly on the issue, with 39 percent in support and opposition. Meanwhile, 61 percent of Democrats support a ban and 24 percent oppose it.
The poll found similar support for a ban on so-called sanctuary cities. But just 46 percent of Floridians support a prohibition on local governments limiting cooperation with federal officials, and 34 percent oppose such a ban. Partisan divides proved extremely sharp.
Democrats show just 27 percent support a ban while and 50 percent oppose it. Among Republicans, 69 percent support it and 18 oppose it; and among Independents, 43 percent support the policy, and 33 percent oppose it.
The one issue polled that proved decidedly unpopular was arming teachers. A full 50 percent of those surveyed oppose allowing teachers to carry firearms on school property, compared to 38 percent who support the move. Men and women held distinctly different positions, with 49 percent of men supporting more guns on campus compared with just 32 percent of women who support the idea.
About 53 percent of Republicans support arming teachers, while 67 percent of Democrats and 49 percent of independents oppose the plan.