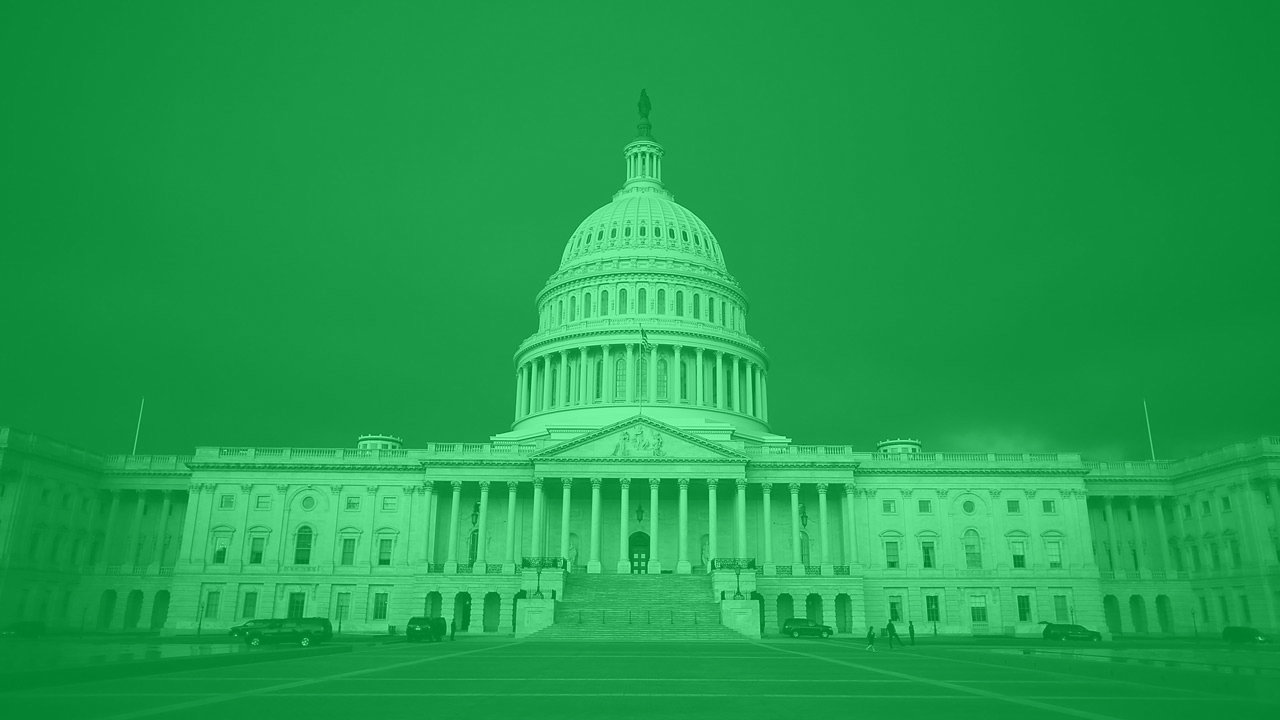 Mueller is done. Now what?
What now?
A week after delivery of the "Mueller Report" to Attorney General William Barr, the two parties quickly began to assess their next steps. Disappointed Democrats demanded to see the full report, while gleeful Republicans called for the eventual release of the final product, but also wish to look into the actions of the FBI and Obama Justice Department (see Steube below).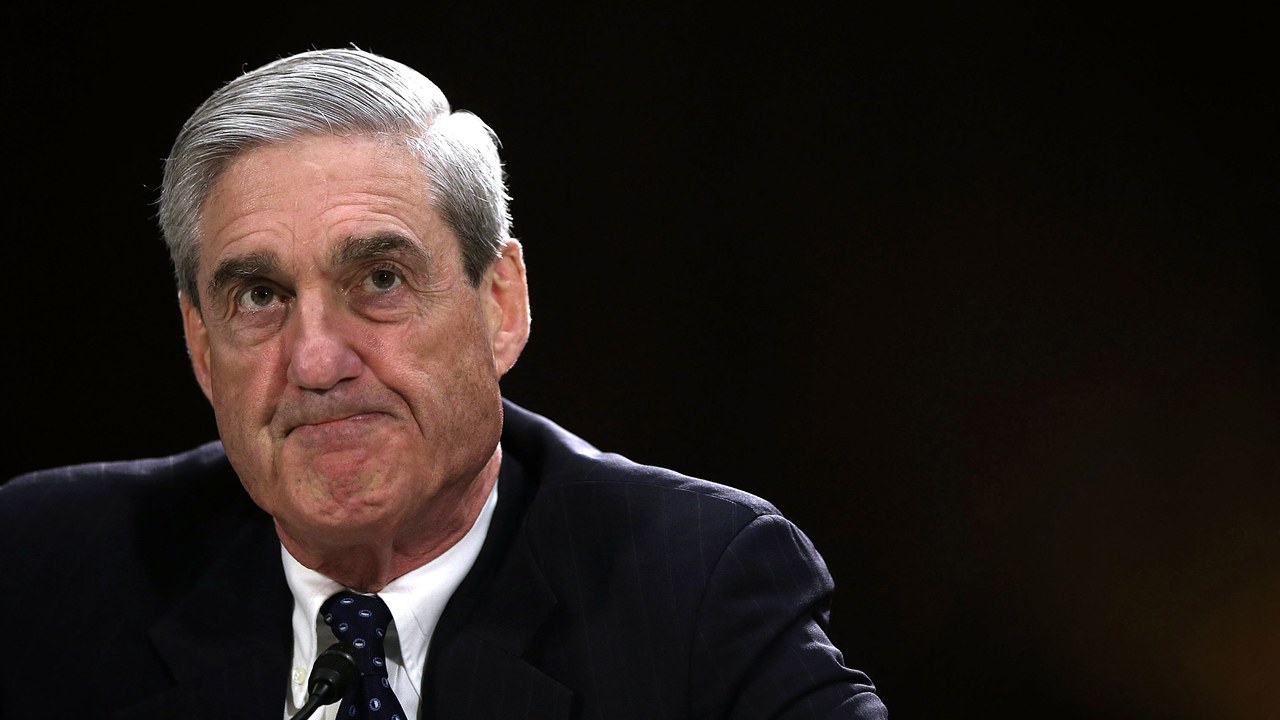 A small minority who still wish to pursue impeachment will most likely not see that wish fulfilled. Despite Speaker Nancy Pelosi urging her caucus not to trust Barr, she has always downplayed impeachment for weeks saying, "We have to handle this professionally, officially, patriotically, strategically."
For Democrats, that could mean quickly pivoting to issues like health care which helped them flip the House in 2018. That would be just fine with the delegation's 13 Democrats.
Right on cue, President Donald Trump presented Democrats with talking points. The Justice Department is backing a lawsuit that would invalidate "Obamacare," but he pledged a plan that would prove to be better.
He then called the GOP "the party of health care."
In a tweet, Democratic Rep. Ted Deutch mocked whatever Trump and Republicans might be working on: It will be "bad for anyone who might get sick — that means all of us."
Whatever the process behind the scenes, the outcome is bad.

Bad for anyone with a preexisting condition.

Bad for those enrolled in expanded Medicaid.

Bad for seniors who haves saved $$$ on Rx drugs.

Bad for anyone who might get sick—that means all of us. #ProtectOurCare

— Rep. Ted Deutch (@RepTedDeutch) March 27, 2019
During the fall elections, Democrats successfully hammered at Trump and Republicans for what they described as a wish to end coverage for pre-existing conditions. The House and Senate have both launched bills to protect coverage, including one filed this week called Protecting Pre-Existing Conditions & Making Health Care More Affordable Act.
"My district is home to the country's largest population of individuals enrolled in the Affordable Care Act," said Rep. Donna Shalala of Coral Gables, a co-sponsor. "With nearly 100,000 people receiving health care through the ACA, protecting the law of the land is vital to the health and wellness of our community."
Republicans have limited opportunities to go on offense. They will continue indefinitely to point to the actions of top leadership at DOJ and the FBI in launching the special counsel and pound away at a highly unpopular news media.
While Trump gave Democrats an opening on health care, Rep. Alexandra Ocasio-Cortez and Sen. Ed Markey of Oregon opened the door for Republicans to chip away at the Democrats advantage on the issues of the environment and climate change.
Senate Majority Leader Mitch McConnell orchestrated a "gotcha" vote on the legislation this week with 43 Democrats voting "present" — including Markey — and four joining 53 Republicans to defeat it.
"Democrats say passing the Green New Deal is the only way to avoid the impending downfall of society as we know it," tweeted GOP Rep. John Rutherford of Jacksonville. "Yet today when given the chance, not one Senate Democrat voted in favor of it.
Rubio criticized the Green New Dealers for their attempt to regulate Americans but ignoring the emissions contributions of other countries.
"It appears the effort to 'save the planet from melting' is really just a cynical publicity stunt by people who think America is a planet," the two-term Republican said in a USA Today op-ed.
Other issues such as immigration will also serve as a placeholder until the redacted Mueller report is finally released.
Preaching to the choir
Disaster funding often has bipartisan support and this week's vote in the Senate was no exception. Senators were considering a measure that would provide $12.1 million in supplemental funding for federal agencies to dole out as necessary.
Floridians and Puerto Ricans have complained about the slow speed of disaster relief funds. Puerto Rico is targeted for $600 million in the bill, a figure noted by Sen. Rick Scott.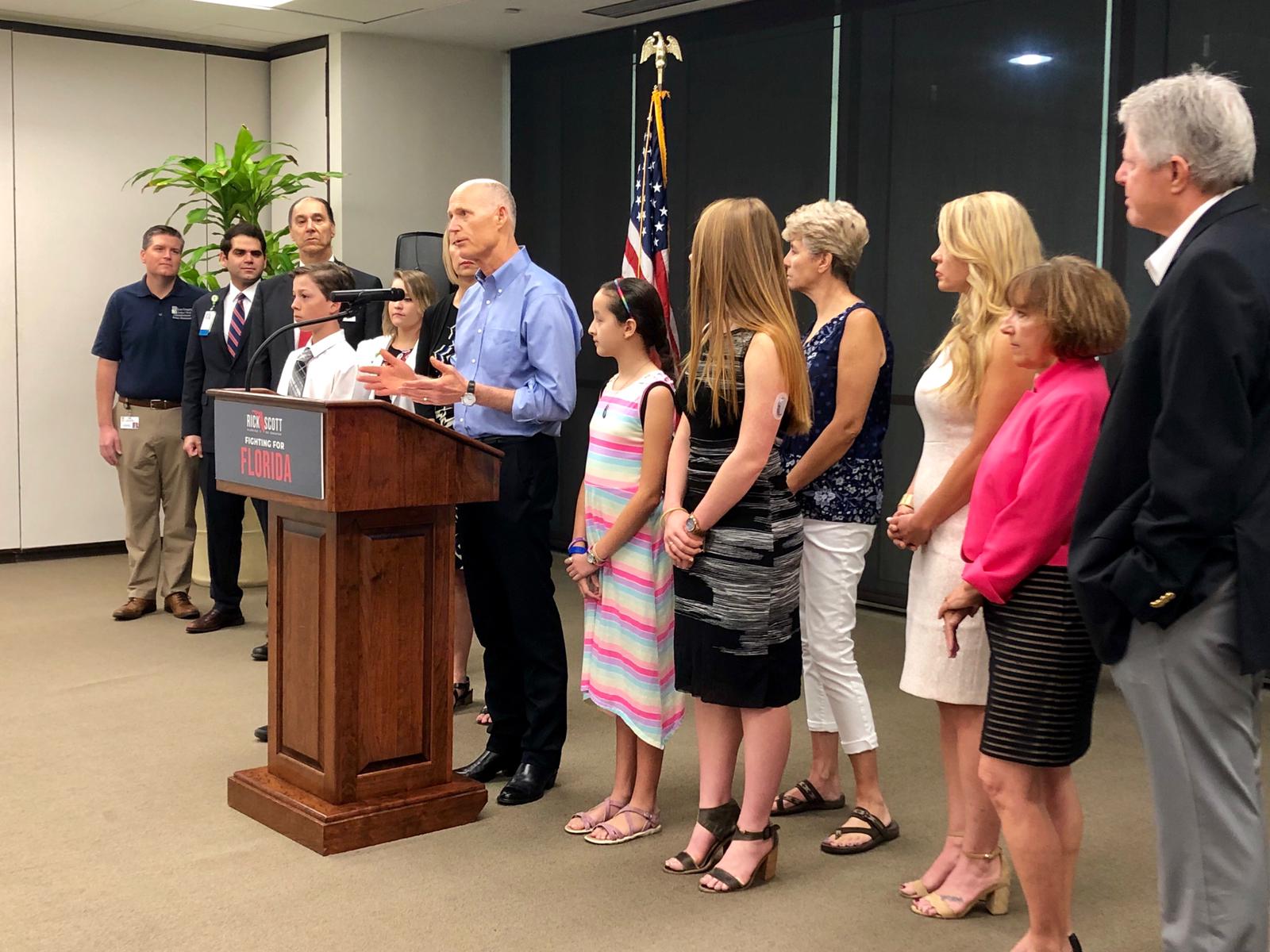 Before the vote, Scott urged Democrats to put politics aside and vote for the bill.
"We are so close to securing funding to help Florida rebuild after the devastation of Hurricane Michael," he said in a news release. "And back in January, I introduced an amendment to ensure Puerto Rico has the resources they need to recover following Hurricane Maria, and I'm glad this funding is included.
"It's time for Democrats to put the needs of American families above politics, and I'm urging every Senator to support this today," he challenged.
In the end, Democrats did their part with a preliminary vote with every one of them voting for the relief. Instead, it was 10 of Scott's fellow Republicans that voted no.
A final vote is due in the coming days.
Paid family leave
During this year's State of the Union remarks, Trump pledged to include funding for paid family leave. Last year, Rubio offered legislation, crafted in conjunction with Ivanka Trump, to create such a benefit.
This year, Rubio is back with new legislation that mixes paid family leave and Social Security — joined by Sen. Mitt Romney of Utah and Republican Reps. Ann Wagner of Missouri and Dan Crenshaw of Texas, the quartet launched The New Parents Act.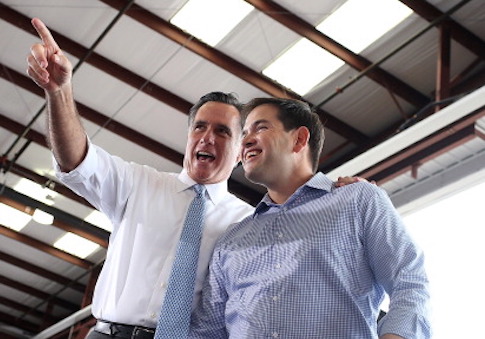 The bill would allow parents of newborns or adoptive parents to dip into their Social Security retirement account to fund up to 90 days away from work. If taking the benefit, the parents would have the option of delaying their retirement by three to six months or receive slightly reduced benefits over the first five years of their retirement.
"Our economic policies have left young, working families behind at a time when our marriage and childbirth rates are falling," Rubio said in a news release. "My legislation does not raise taxes or expand bureaucracy. This option would be available to working and stay-at-home moms and dads alike giving young parents much-needed flexibility in how they choose to use their money for their family leave."
Rubio is touting the benefits of his bill and the difference between in and proposals offered by others. Instead of requiring employers to fund the leave, those taking advantage of the New Parents Act would in effect be using their own money.
Just the mention of Social Security is certain to create opposition, but if Rubio and his colleagues can get the bill out of the Senate, they can worry about the House later. He will be working on his GOP colleagues.
"We are hoping that we can continue to work to preach the gospel of paid family leave within our own party and sort of reframe the orthodoxy that has dominated this issue," he said at the news conference announcing the legislation.
Dunn: Hurry up
With Tyndall Air Force Base still trying to recover, readiness is even more difficult to achieve. Following troubling news from Air Force Secretary Heather Wilson, Republican Rep. Neal Dunn is encouraging Congress to pass supplemental disaster funding quickly.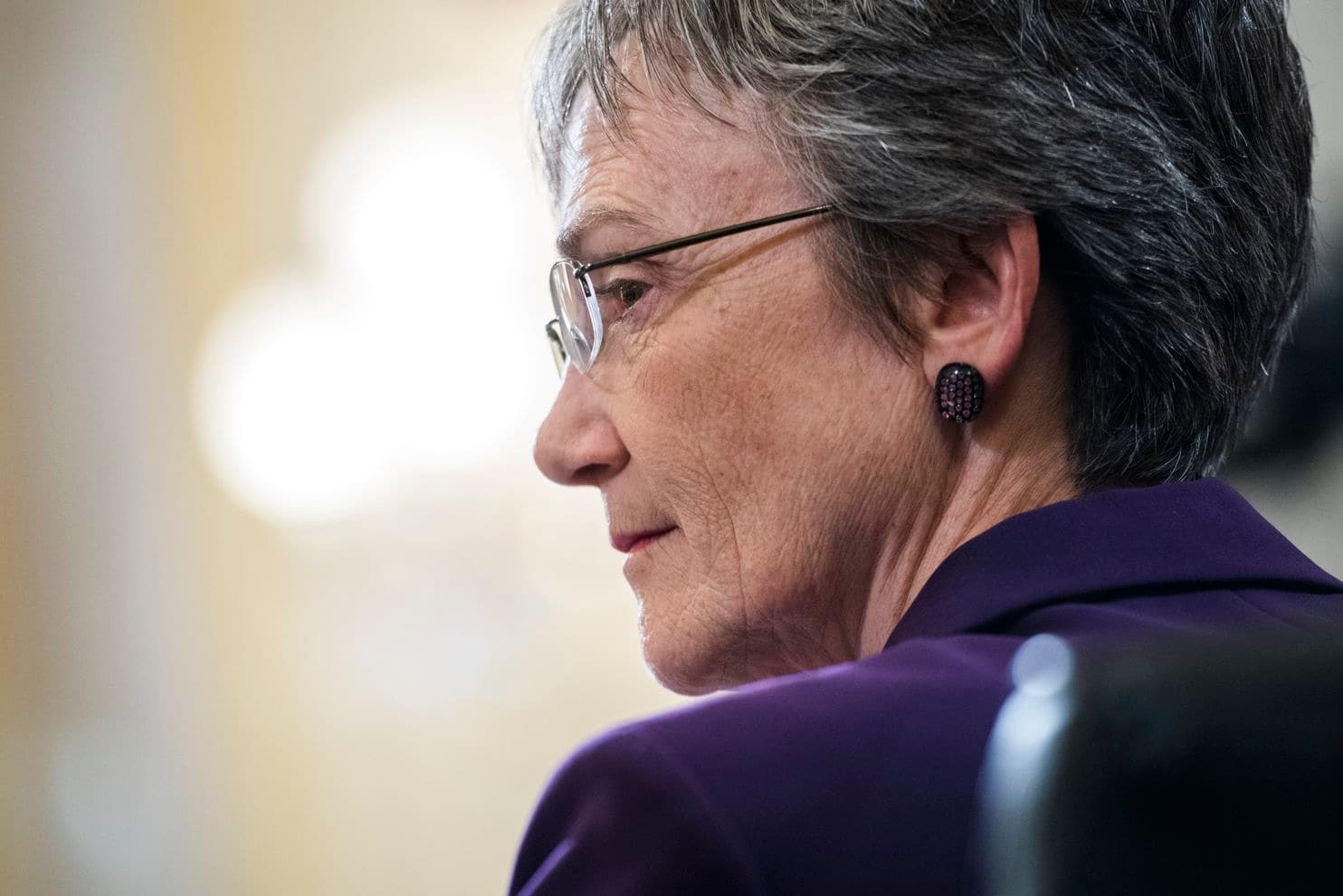 Wilson singled out two bases which have been victimized by recent natural disasters: Tyndall and Offutt Air Force Base in Nebraska, which was under water earlier this month from flooding. Also, Wilson named 61 readiness projects that will not be completed without additional disaster funding.
"Without disaster supplemental funding, the Air Force will soon cut repairs to its airplanes across the country because Congress can't get their act together and pass what everyone knows is necessary," Dunn said in a news release. "It's jaw-dropping that our national security is now at risk."
The U.S. Air Force says it needs $4.9 billion in new funding over the next two and half years to cover the costs of rebuilding two air bases hit by natural disasters.
"This storm, if we don't get a supplemental, is going to affect the rest of the Air Force and our ability to operate," Wilson said earlier this week in remarks at the Heritage Foundation. "We desperately need the supplemental to recover from the natural disaster that hammered Tyndall and Offutt."
Puerto Rico statehood
The drive to make Puerto Rico the 51st state has bipartisan support. At the same time, it is also facing bipartisan opposition, including Trump.
Democratic Rep. Darren Soto of Kissimmee is clearly in the statehood camp. Taking the next step in the effort, Soto filed the Puerto Rico Admissions Act this week, which he said would make Puerto Rico a state without any "contingencies, conditions or plebiscites."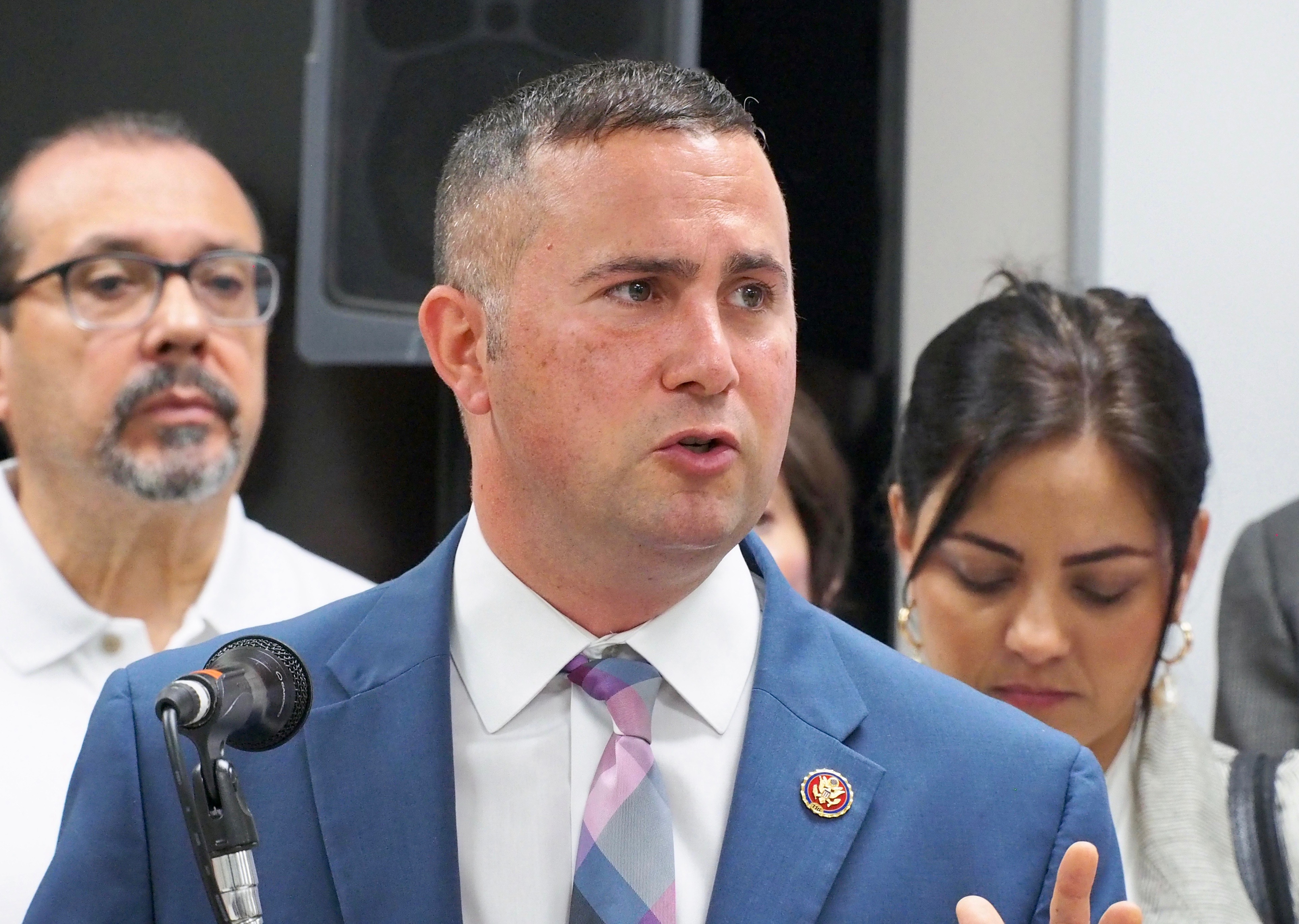 "It brings us light years ahead of where [Congress] has been on this issue," said Soto, the first Florida Congressman of Puerto Rican descent told the Orlando Sentinel. "People are realizing the present status is not working. It's become crystal clear they need their own senators and representatives to hold Washington accountable."
Opponents of statehood include both conservatives and liberals. A growing number of liberals are concerned statehood would do nothing to help the commonwealth determine its own destiny. Only 23 percent of voters participated in a 2017 referendum.
If the bill becomes law, it states the State of Puerto Rico would be admitted no more than 90 days after passage, 'on equal footing with all other states in all respects."
Kids bill passes
This week the House passed the Medicaid Services Investment and Accountability Act. Among the bill's co-sponsors were Democratic Rep. Kathy Castor and Republican Rep. Gus Bilirakis.
The bill aims to extend protection for Medicaid recipients of home and community-based services against spousal impoverishment, establish a State Medicaid option to provide coordinated care to children with complex medical conditions through health homes, and the prevention of misclassification of drugs for purposes of the Medicaid drug rebate program.
Folded into the bill was the ACE KIDS Act (Advancing Care for Exceptional Kids) which seeks to improve delivery of care to America's children with complex medical conditions on Medicaid. Bilirakis and Castor were the bills co-sponsors.
"Excited to pass a bill to lower health care costs & cut red tape for families w kids w complex conditions, #ACEKidsAct, inspired by kids & families @BayCare's St. Joseph's Children's Hospital Chronic-Complex Clinic & great children's hospitals," tweeted Castor. "Thanks, families & @hospitals4kids!"
Excited to pass a bill to lower healthcare costs & cut red tape for families w kids w complex conditions, #ACEKidsAct, inspired by kids & families @BayCare's St. Joseph's Children's Hospital Chronic-Complex Clinic & great children's hospitals. Thanks families & @hospitals4kids! pic.twitter.com/12v6bWafrS

— US Rep Kathy Castor (@USRepKCastor) March 26, 2019
Bilirakis also touted the benefits for American families. In a tweet, he said: "The care coordination it provides improves health outcomes and efficiency while offering greater convenience for families."
Buchanan behind new NAFTA
Trade policy impacts Florida's economy more than many realize, says U.S. Rep. Vern Buchanan. That's a good reason for Florida's Congressional delegation to rally behind the new North American trade agreement, the Sarasota Republican suggests.
"When you think about it, about one if five jobs in Florida are trade-related," he said. "It's over 2 million jobs. So trade is a big part of who we are."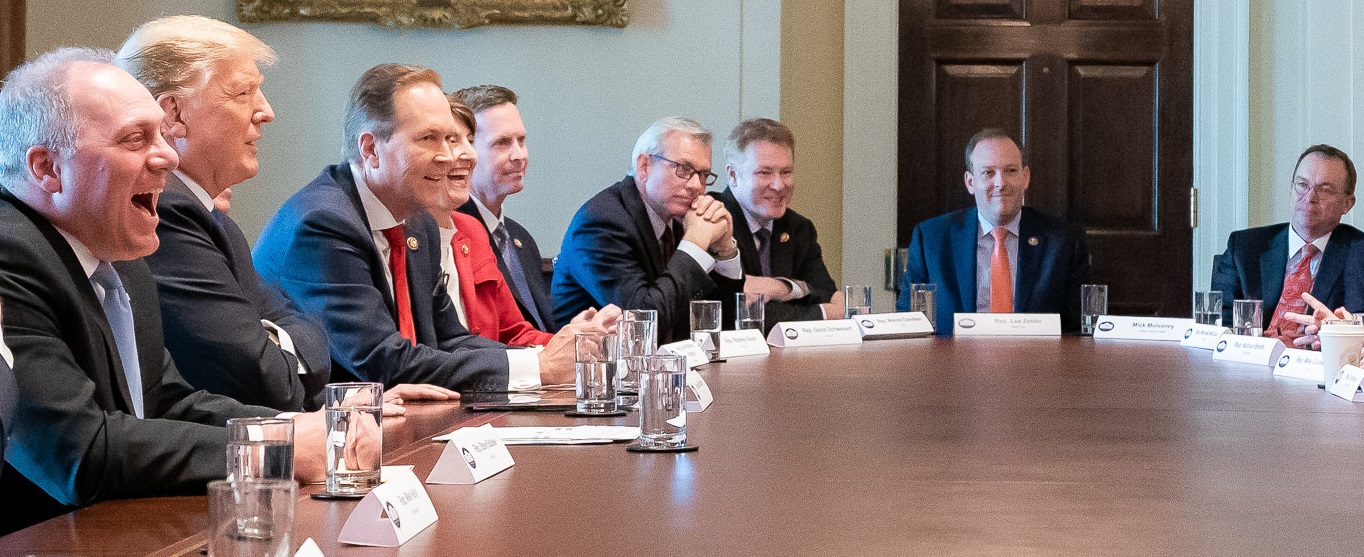 Indeed, negotiations brought Buchanan, the top Republican on the House Trade Subcommittee, to the Oval Office for a meeting with President Trump to map a plan and get the deal through Congress.
It's been important to Buchanan that as the United States-Mexico-Canada Agreement comes together, it benefits the Sunshine State. He tells Florida Politics a deal can be reached come August. And he
Called the new NAFTA in some quarters, Buchanan said the agreement benefits U.S. interests more than the 25-year-old North American Free Trade Agreement. In Buchanan's own Manatee County-centered district, he said the agriculture industry lost half its production.
"This agreement goes a long way toward leveling the playing field," Buchanan said.
Not all assessments for the deal seem as rosy. Democratic Ways and Means chairman Richard Neal told Politico the USMCA faces a tough road. "It's going to be very hard to do this," he said.
But Buchanan feels bullish. With many Democrats on border states and areas like Florida in need of a better deal than NAFTA, Buchanan sees bipartisan agreement in the future. "We have $1.3 trillion in economic activity and 14 million jobs that are at stake in the U.S. alone," he said.
If Florida acts in, the Delegation chairman said, a better deal will be doable. "When we get together like with offshore drilling and water quality issues or with veteran issues," he said, "we usually get things passed and done."
Steube blasts investigation, media
With Democratic leadership looking to return the political conversation to winning issues following the Mueller investigation (see above), Republicans are saying "not so fast." A growing consensus seems to point toward an "investigating the investigators" strategy and painting the media as "perpetuating a fraud."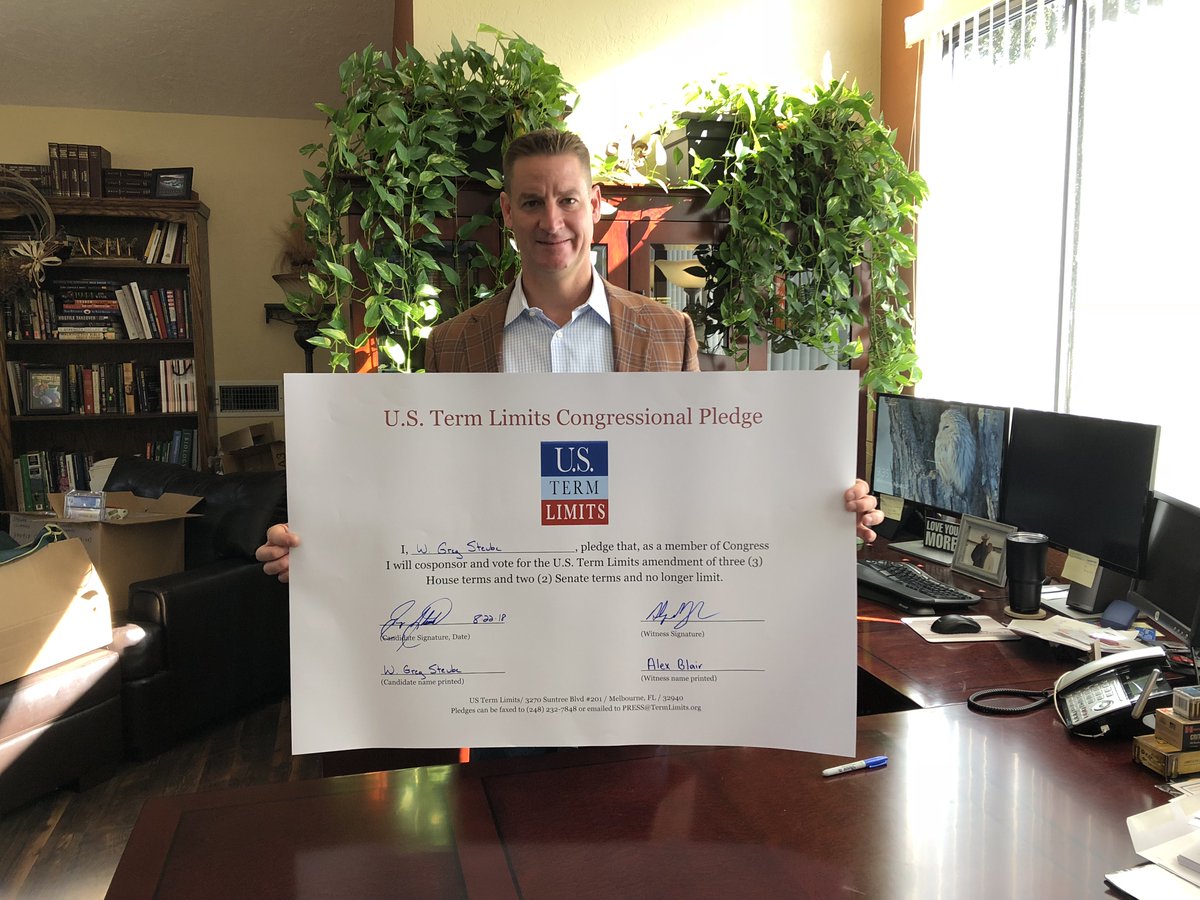 Count Rep. Greg Steube of Sarasota among that group. Earlier this week he joined Breitbart News Tonight to express the feelings of many of his Republican colleagues.
"If there is zero evidence the Trump campaign colluded with Russia, then how did you get probable cause to issue a warrant to spy on the Trump campaign?" Steube asked. "There was completely no legal basis to begin it in the first part."
(Senate Judiciary Committee Chairman Lindsay Graham has already promised hearings into the beginnings of the investigation and will call former FBI Director James Comey to testify.)
Steube then went after the media for their role since Trump came under scrutiny.
"The mainstream media has spent, basically, two years indicting the president. … They have basically perpetuated a fraud on the American people for the last two years. … Leftist media has perpetuated this fraud against the American people of this Russian collusion."
Mast's water funding
The delegation was universally unhappy with Trump's budget proposal for Everglades restoration and South Florida water projects. Rep. Brian Mast of Palm City has joined with Minnesota Democratic Rep. Angie Craig to fund, or continue to support, essential projects in Florida and around the country.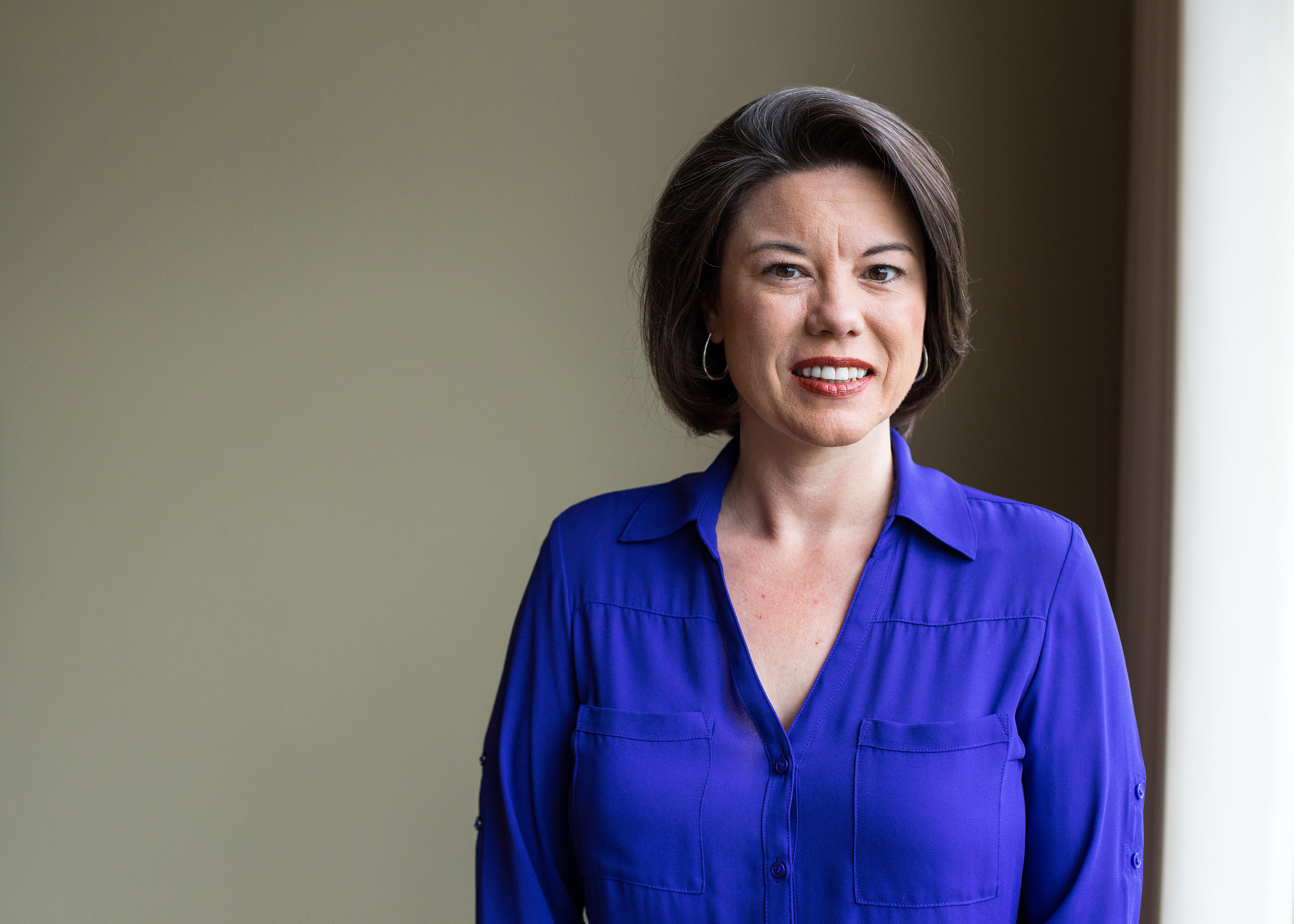 Mast is the original co-sponsor of Craig's bill to boost Environmental Protection Agency funding to provide grants for local water projects to combat pollution. The Local Water Protection Act would increase funding for the program to $200 million between 2020 to 2024 from its current funding level of $70 million over four years.
EPA grants have funded local projects in the past, including the construction of a reservoir south of Lake Okeechobee to absorb polluted water runoff from the lake. Continuing development of the reservoir, which was not funded in the President's budget proposal, is at the top of Mast's to-do list.
Mast also touts the bill's ability to fit local needs through flexibility.
"This is a great approach that does not lend itself to what can sometimes happen in Washington, which is a D.C. one-size-fits-all approach. This allows for communities to go out there and try to repair those failures in their local waterways through this assistance," he said.
Trump was scheduled to visit the lake at the end of the week to meet with both Senators and Representatives from the region.
Deutch marks anniversary
This week marked the anniversary of the March for Our Lives rally in Washington. Organizers and activists marked the event with a gathering near Capitol Hill.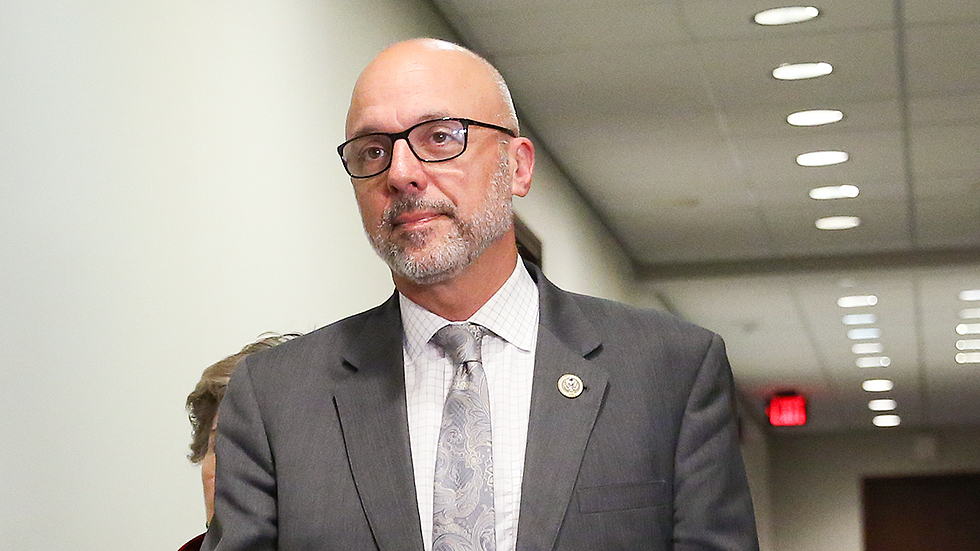 Deutch was one of those attending and speaking at the event. The Valentine's Day tragedy in Parkland, which Deutch represents, led to last year's gathering in Washington and smaller marches around the country.
Deutch, a national leader among those promoting gun control as a significant step to combating gun violence spoke on actions taken over the past year. He touted the House passage of a bill requiring universal background checks.
Another victim, Sydney Aiello, survived the slaughter at Marjory Stoneman Douglas High School but died by suicide last week. She was suffering from survivor's guilt after losing her friend, Meadow Pollack, during the 2018 attack.
"We have to talk about suicide," Deutch said. "It's OK to ask for help. It's OK to lean on one another."
Losing side
Earlier this week, the House of Representatives voted on overriding Trump's veto of the resolution seeking to cancel his declaration of emergency. The vote was 248-181, or 40 votes shy of the two-thirds majority needed.
All Democrats voted to override, joined by 14 Republicans. One of those 14 Republicans was Naples Rep. Francis Rooney.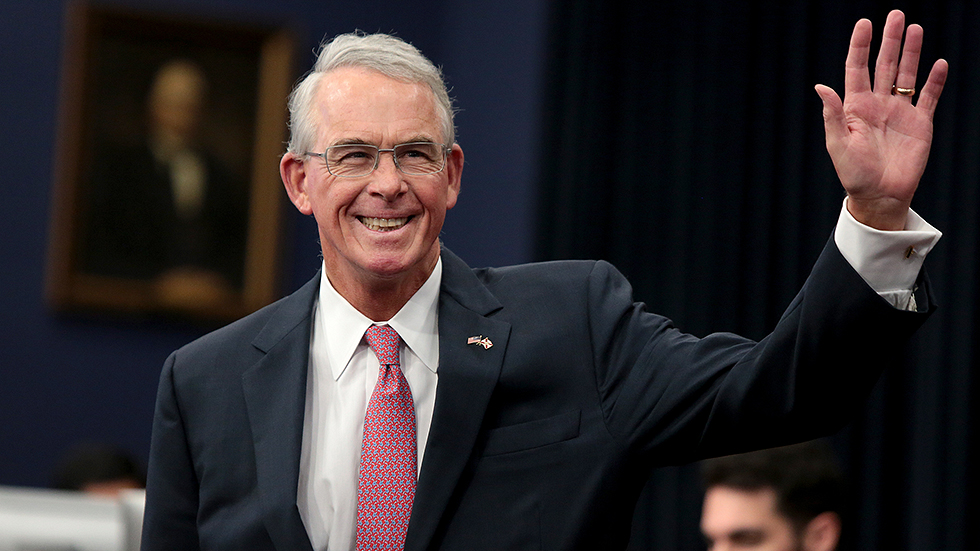 Rooney also voted with Democrats when the bill came to the House floor last month. He says his vote then and this week was about the law, not the President.
"My vote to override a veto of the resolution to rescind the national emergency declaration was based on the U.S. Constitution and had nothing to do with President Trump," Rooney said. "We need to secure our southern border and control who enters and leaves. This can be accomplished with the right combination of defensive barriers including walls and fences, surveillance technology, and vigorous enforcement of our laws."
Multiple legal challenges are now in the courts, who will ultimately rule on the constitutionality of Trump's action.
Eyeing Russians
With the ominous development of Russian troops arriving in Venezuela, it becomes imperative that the U.S. government and military leaders understand the threats emanating from the disintegrating infrastructure of that country. This week the House passed the Russia-Venezuelan Threat Mitigation Act sponsored by Democratic Rep. Debbie Wasserman Schultz of Weston.
The bill requires the State Department to regularly provide threat assessments and strategies on dealing with Russia's increasing role. It passed earlier this week on a voice vote.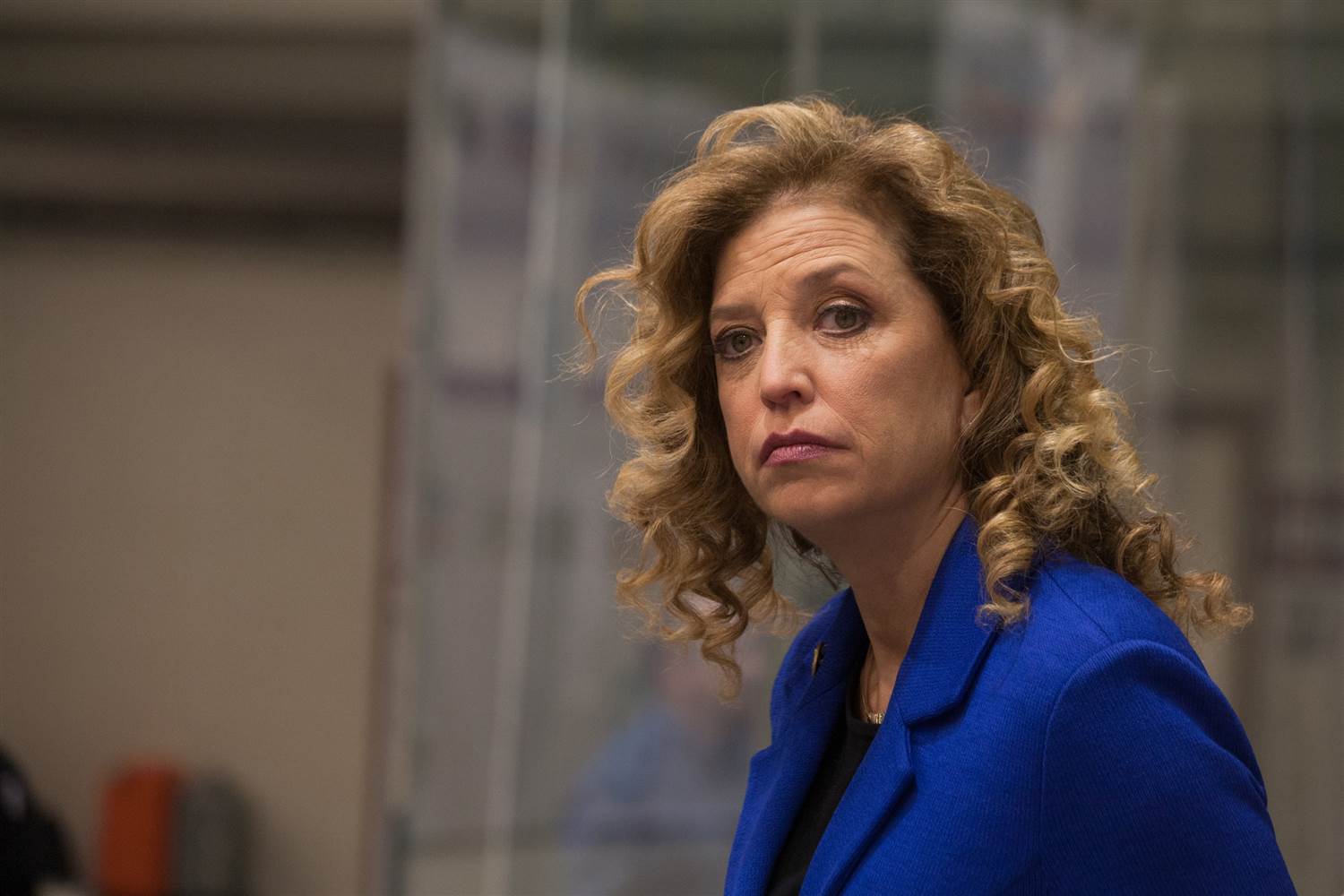 "This menacing Kremlin influence creates not only a hurdle to restoring a functioning, legitimate democracy to the people of Venezuela, but it also poses an imminent military threat to the entire Western Hemisphere," Wasserman Schultz said. "We not only need a detailed assessment of what kind of threat this poses but a strategy for dealing with it."
The bill would also require the president to monitor possible risks involved with a potential Russian acquisition of Venezuela's Citgo assets in the United States. PDVSA, a state-owned company of the Venezuelan government, hold majority ownership of Citgo.
Among the bill's co-sponsors are Democrats Soto, Shalala and Debbie Mucarsel-Powell, along with Republican Mario Diaz-Balart.
"After Russia has sent nuclear-capable bomber plans and, as recently as (last) weekend, additional military support to Venezuela, we must keep a close eye on Russia's threat to stability and democracy in our hemisphere," Diaz-Balart said.
Spacewalk controversy
NASA is taking some flak for a recent announcement that an all-female spacewalk will not occur. Cited reasons were concerns over "safety and speed."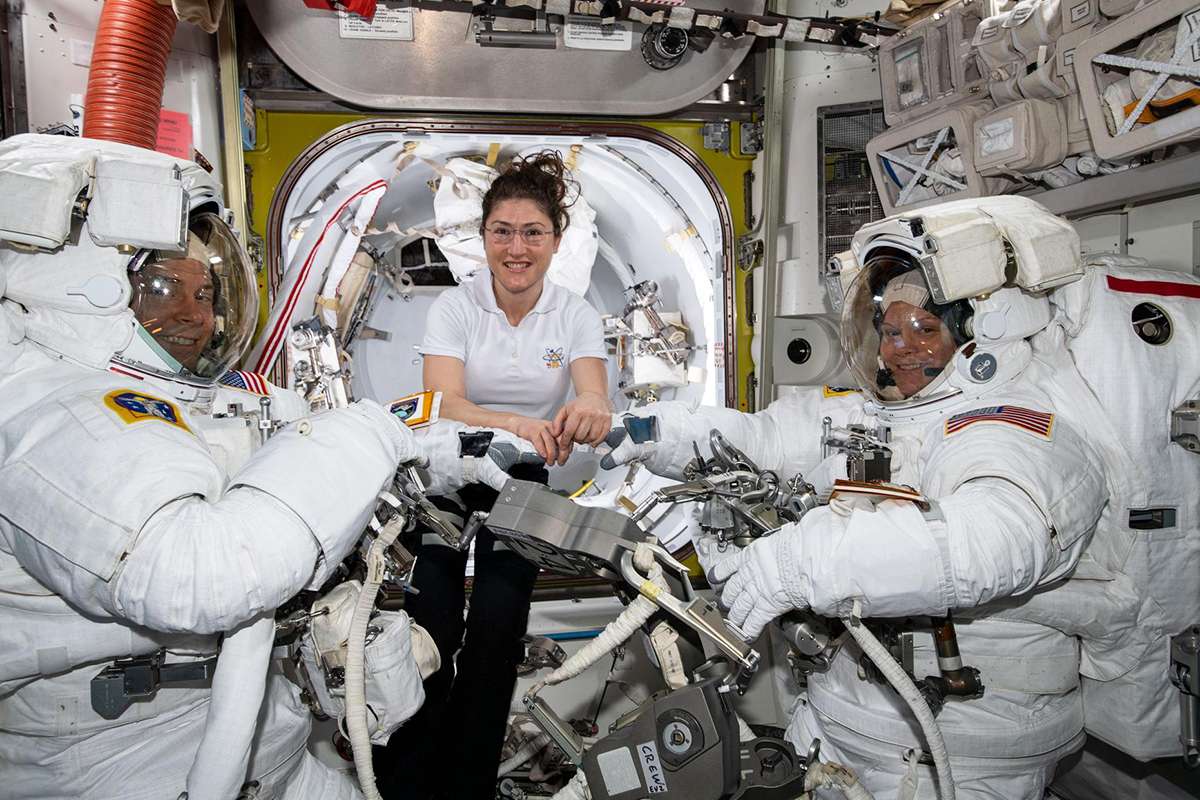 The space agency further amplified those remarks with a statement that an additional space suit designed for a woman would need to be created or refitted. The criticism soon began, especially on social media, with some going on a diatribe while others were as short as three words.
"Make another suit," tweeted Hillary Clinton.
Make another suit. https://t.co/mu9w13xsi0

— Hillary Clinton (@HillaryClinton) March 26, 2019
One of the women scheduled to be part of the first all-female spacewalk defended NASA's decision, saying the agency based it on her recommendation.
"This decision was based on my recommendation," said astronaut Anne McClain. "Leaders must make tough calls, and I am fortunate to work with a team who trusts my judgment. We must never accept a risk that can instead be mitigated. Safety of the crew and execution of the mission come first."
McClain is part of a current mission on the International Space Station. She and her colleagues are upgrading the station and NASA ultimately determined they would fall behind if extra time were needed to refit a space suit.
On this day
March 29, 2003 — Americans "may have been misled" by President Bush's administration to expect a short, easy war in Iraq, Sen. Bob Graham said. "The political leadership created the impression that this was going to be an easy and quick war," the three-term Democrat said.
Graham, who plans to run for President, repeatedly emphasized that the war will be won and that the nation supports its troops. Graham said if he had been President, an international battle against terrorist groups would have taken precedence over any action in Iraq.
March 29, 2017 — Still livid over the collapse of the "Obamacare" replacement, Trump jumped on Twitter and shook Washington out of bed. "The Republican House Freedom Caucus was able to snatch defeat from the jaws of victory. After so many bad years, they were ready for a win."
Said Rep. Ted Yoho of Gainesville: "I don't work for Donald Trump. I work with him." The White House spent a great deal of time and energy trying to win over Freedom Caucus members such as Reps. Bill Posey of Rockledge and Ron DeSantis of Palm Coast, but came up short.