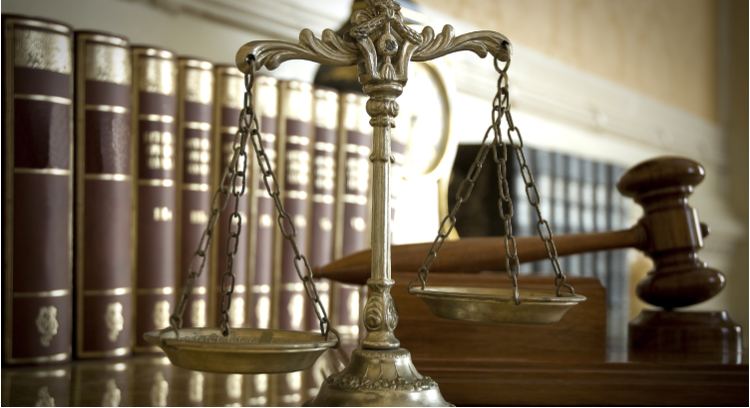 Proactive change to justice system on advocates' agenda
A close family member sexually assaulted Deborah Ortiz as a child.
Years later, her alcoholic husband beat her in her early thirties.
One day, she awoke in a hospital to her pre-teen boys, confused why their mother had taken enough pills to almost end her life.
At last, she sought change.
"My children were the driving force to get out of my marriage," she said. "I did not want those kids to become the same kind of man my husband was."
But nearly two decades later, the Spring Hill woman wonders: Why did no one intervene?
Police responded to domestic abuse calls, but why did no one point her to help so she could heal? she asks.
"No one said, 'you should talk to someone,' " she said. "Had that happened sooner, maybe I wouldn't (have ended) up in a hospital with my stomach being pumped."
Ortiz will be one of hundreds of crime survivors descending on Tallahassee to lobby for better support. She's one of many voices rallied by Crime Survivors for Safety and Justice in pursuit of reform.
For Ortiz, trauma remains a part of her past that can't be erased.
But she believes with the right strategy, the cycle of violence may be stopped.
Survivors Speak
The Survivors Speak 2019 continues an annual effort to bring those most affected by crime to come to Florida's Capitol. This year, individuals impacted by the Parkland and Pulse mass shootings stand with victims of routine violence and assault.
The Crime Survivors network draws form 25,000 survivors from across the nation.
The focus of the organization will be on more than strict justice, organizers said. The goal of policymakers must be ending the cycle of crime and securing the resources for victim recovery.
The event comes as the South Florida reels from two teenage suicides by survivors of a 2018 attack the left 17 dead.
Crime Survivors arrive with three chief objectives.
The first will be removing barriers to access the Victim's Compensation Fund. Right now, survivors must seek out help from the fund within 72 hours of reporting a crime, advocates want that extended to at least five days, and they want resources available for five years instead of just one. And matters like family criminal history shouldn't impact access.
Ortiz notes she never had access to the fund, and after separating from her husband paid for counseling for her own children out of pocket.
Statistics from the Alliance for Public Safety and Justice show eight in 10 victims of crime suffer at least one symptom of trauma. Yet two out of three victims receive no help. Only 8 percent receive direct assistance from a victim service agency. That drops to 4 percent when you include unreported crimes.
Second, victims want more early intervention. And they also want fewer obstacles for getting life back on track after a sentence concludes.
Ortiz said that's a difficult part of the agenda for many tough-on-crime officials. But she notes her husband was himself a victim of physical abuse.
"His father was an alcoholic and this man learned to use his fists through his childhood," he said. "It's hard to say this sometimes, but he was actually a decent human being who had no idea what to do with his anger."
Ortiz won't name her husband of the family member who abused her as a child. Both are still living, and she wants to exercise forgiveness, not public shaming.
But she notes her ex-husband has served a jail sentence but still suffers from alcoholism. Letting that problem fester does nothing to curb future ones, she said.
A 2018 poll by the Alliance found crime survivors by a 3-to-1 margin favor spending on prevention and rehab over prison sentences. More than 80 percent support more spending on education, neighborhood health, job training and workforce development.
That's partially why Crime Survivors also wants reform as far as escalating sanctions. The group wants to see more discretion given to judges regarding defendants who violate probation or commit other clerical violations.
The same Alliance poll found 77 percent of survivors support limits on prison for people violating a technical rule of probation.
The Road Ahead
Survivors started this weekend building momentum for this year's event in Tallahassee. Crime Survivors boarded a bus at the Miami Worker Center on Sunday, intending to issue a call for new safety policies.
More join the trek today, at The Well in St. Petersburg, Nuevo Sendero in Orlando, and on 28th Street in Jacksonville.
It all will culminate with a major press conference Tuesday at 11 a.m. on the 4th floor rotunda of the Capitol.
Expect Ortiz there.
She said her two sons, both adults, have grown up to be well-adjusted individuals.
"They are wonderful young men who have never stepped out of line to a woman," Ortiz said.
She knows that would have been more difficult had her suicide attempt so many years ago succeeded.
She's determined to live a better life, and also to pave a better road for future survivors.
"I hate using the word victim," she said. "But there are many victims of crime. I just want them to know they are not alone. There are people who do care for them, and their story matters."