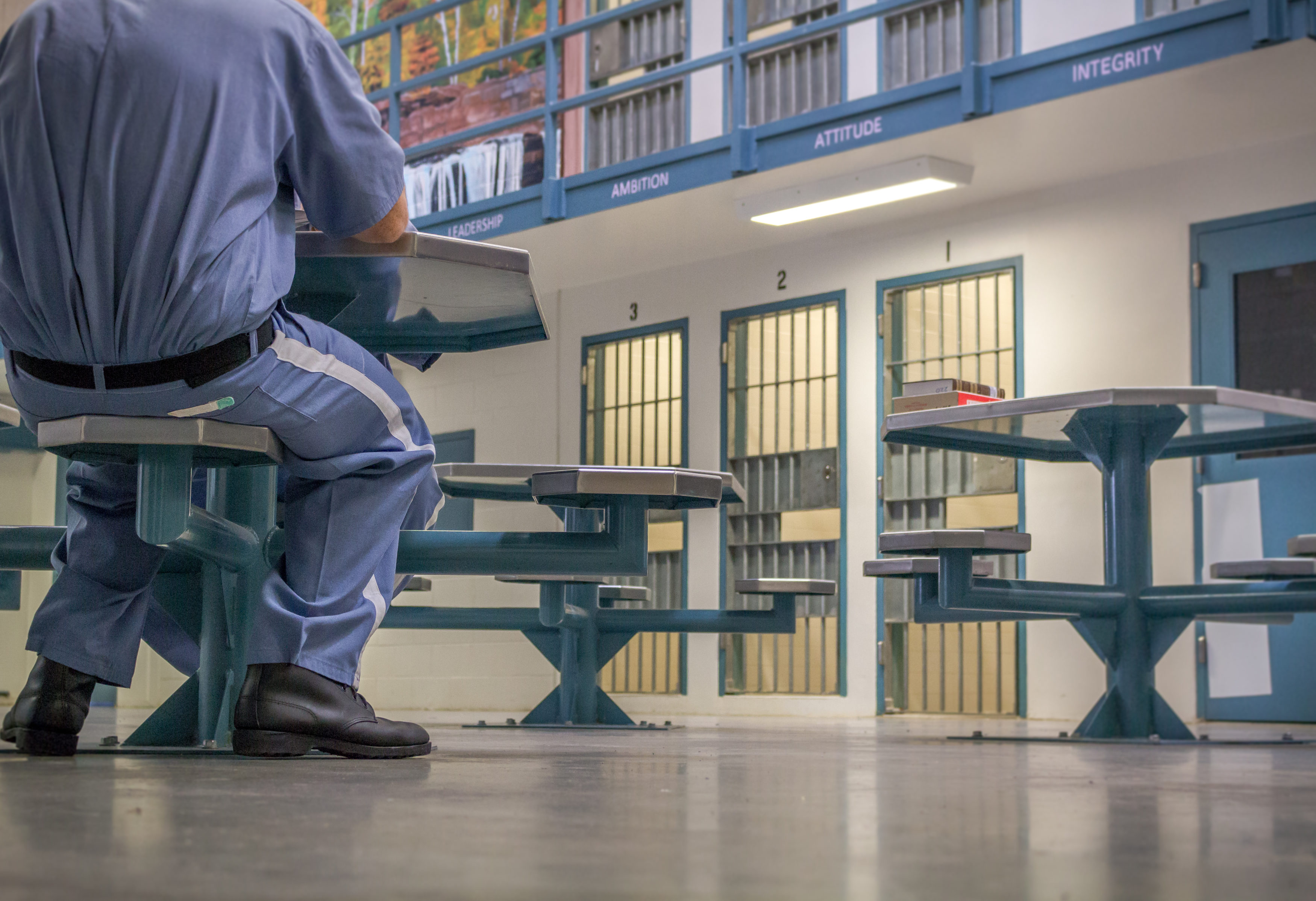 Compared to a decade ago, the tone is 'night and day.'
Proposed changes to the state's criminal justice system are taking up a sizable portion of the policy arena this Session.
The fate of the bills? Too early to tell — even as the Legislature approaches the halfway point of the annual 60-day lawmaking process.
Greg Newburn, who advocates for some of the criminal justice measures floating around the Legislature, said it's difficult to peg the momentum of bills. But he's optimistic because he sees among policymakers a general willingness to remedy what colleagues have described as an overcrowded prison population.
"There's a really long menu of options that the Senate is entertaining and considering at the moment," Newburn said. "The House has moved a handful of substantive criminal justice reform elements through at least [a few committees]."
The Florida First Step Act (SB 642), for example, unanimously passed its first Senate committee stop in March.
Language in the bill, sponsored by St. Petersburg Republican Sen. Jeff Brandes, provides a number of alterations to state law with the goal of reducing the prison population and helping former prisoners re-enter society.
The Florida First Step Act among other things takes aim at mandatory minimums for drug crimes. It would allow judges to downward depart on sentences for some drug criminals who otherwise face a law-mandated time in prison.
A similar version of that package has lulled in the House. But that's not to say the two chambers aren't on the same page. 
Newburn — policy director for FAMM, a national organization in part focused on sentencing reform — said he's expecting "the House is going to have a broader package of reforms later this Session."
What's unknown: details of that proposal and the House's inclination to take up the same measures the Senate has considered.
Still, there's been a tangible shift in the general criminal-justice conversation this year.
Newburn attributed that to the Republican-led Legislature's awareness that prisons are "managing populations that are high on a shoestring budget."
Compared to a decade ago, the tone is "night and day," Newburn said.
Among other reforms, both chambers are actively considering an increase to the felony-triggering dollar amount of stolen goods and the implementation of retroactive sentencing.
Dozens of other advocates have previously lobbied in Tallahassee this year, highlighting bills like St. Petersburg Democratic state Sen. Darryl Rouson's proposal (SB 734) that would prevent the state from suspending driver's licenses for non-driving offenses. Or Brandes' bill (SB 334) to after a period of time prevent a person's criminal record from precluding them from obtaining certain professional licenses.
As well, prison wardens have testified to lawmakers that funding is inadequate and more guards are needed.  
There's so much noise, even Gov. Ron DeSantis has noticed. He acknowledged in March the reforms moving through Session, signaling potential support for sentencing changes.
"I'm open to the idea that in appropriate circumstances that [judges] may be able to depart because I know that the voters can hold them accountable if they're making decisions that aren't in the best interest of the public," DeSantis told reporters.
That was welcome news from the Republican Governor to people like Newburn, who often works alongside a conservative-leaning coalition of groups like Right on Crime, Americans for Prosperity-Florida and The James Madison Institute.
"The things that Gov. DeSantis has said publicly about criminal justice reform — even sentencing reform — are things we have not heard previously," Newburn said. "So, that's encouraging."