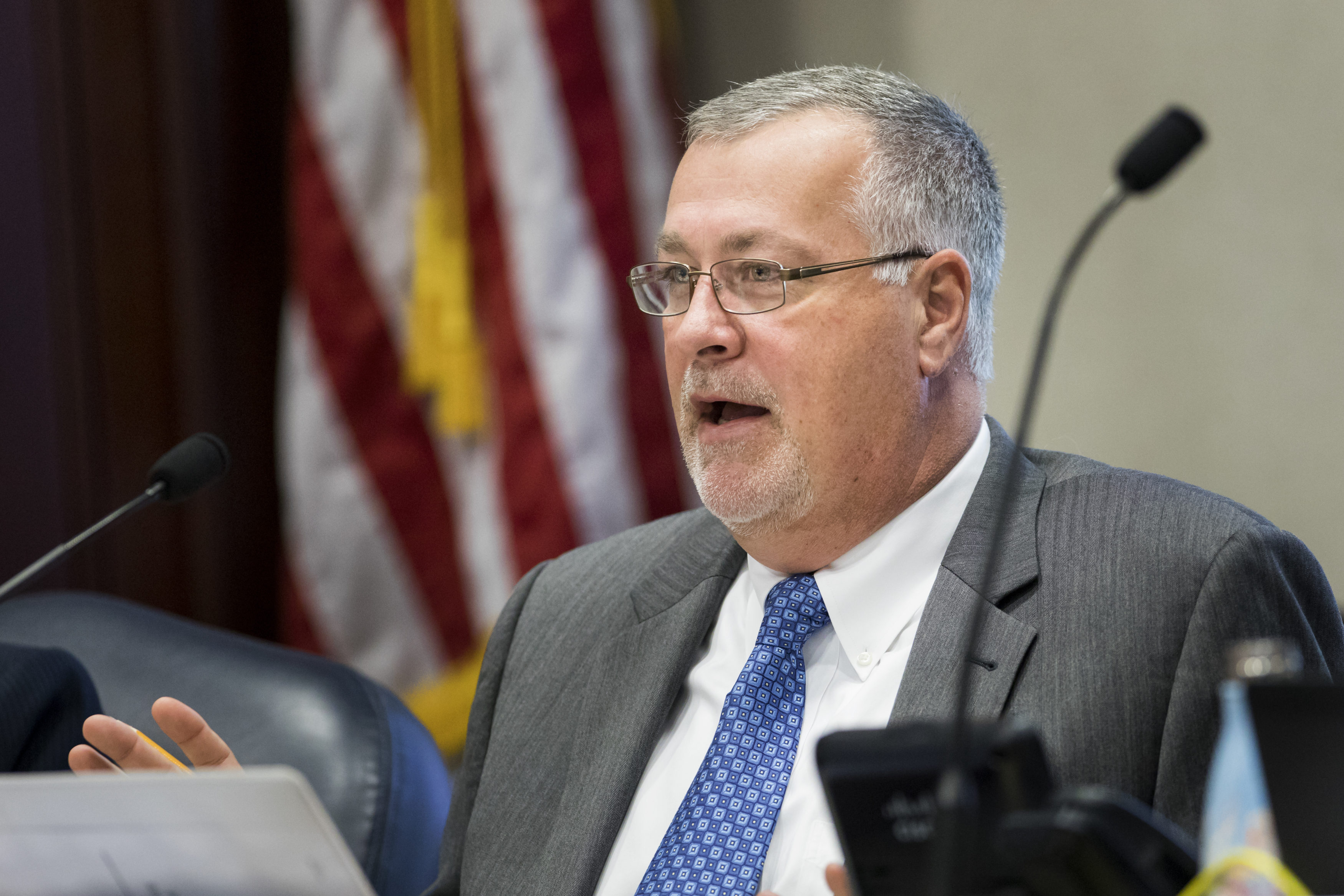 Albritton said he wants to take a measured approach to each profession.
The Senate bill seeking to deregulate scores of professions in Florida moved through the Senate Innovation, Industry, and Technology Committee Tuesday with a few changes that create differences with its House counterpart.
SB 1640, from Republican state Sen. Ben Albritton of Wauchula, cleared the committee on a split vote after offering an amendment that:
— Keeps full requirements currently on the books for barbers.
— Keeps licensing requirements for any talent agents who work with children.
— Keeps a couple of positions on the Florida Building Commission that the unamended bill had clipped.
The aim is to strip away licensing requirements in some cases and reduce required training hours in others.
As with HB 27 in the House, SB 1640 drew a mixture of praise from people and lawmakers concerned that Florida makes it too hard for people to enter professions such as cosmetology.
Opposition came from some currently licensed groups, such as geologists, concerned that without licensing and training now required in Florida the state's standards for health, safety and consumer protection could be compromised.
The bills' overall direction is a priority for Gov. Ron DeSantis. Early in his administration he made clear that he believes Florida over-regulates professions, protecting some professionals from competition and limiting those who may wish to join.
On Tuesday much of the debate centered on interior designers.
The bill would eliminate licensing for them, and several came in to testify that their work requires detailed safety code knowledge that needs to be maintained.
There also was much praise, however, for the bill's efforts to deregulate hair braiding and similar professions.
Albritton offered that he is open to discussing changes, profession by profession. The Senate bill still has stops ahead in the Commerce and Tourism Committee and the Appropriations Committee.
"I am taking this entire bill, 100 sections, and I'm taking an intellectual approach to this," Albritton said.
"And what I mean by that is, not a political approach," he added. "I want things to make sense. I want deregulation to happen.
"At the same time I really feel the need to be cautious (about) this to make sure we're not making a poor choice and putting (safety) at risk. So the answer is yes, absolutely, I'll be open-minded."
Democratic state Sen. Gary Farmer of Fort Lauderdale spoke in opposition, though offering there was much in there he likes and admitting much could change as the bill keeps moving.
"Regulations exist for a reason, and they matter in a lot of areas," Farmer said. "In a lot of areas they affect (us) and keep us safe.
"They deal with life, health, safety issues, and in a lot of cases they deal with consumer protection issues. I am very concerned about the interior design issues brought up."
In a statement, Michael L. Halmon of the Florida Association of Cosmetologists and Technical Schools said the amended bill "better protect(s) Floridians from diminishing safe standards in Florida's cosmetology profession."
"Training requirements for Florida's cosmetology professionals are essential to protect millions of Florida residents and visitors, and we support this version of the legislation that would still require proper training," Halmon said.
"As this revised version moves through The Process, we will continue to advocate for public health and safety standards on behalf of both professionals and consumers, urging legislators to prioritize the safety of Floridians above a short-sighted attempt to arbitrarily cut professional standards."