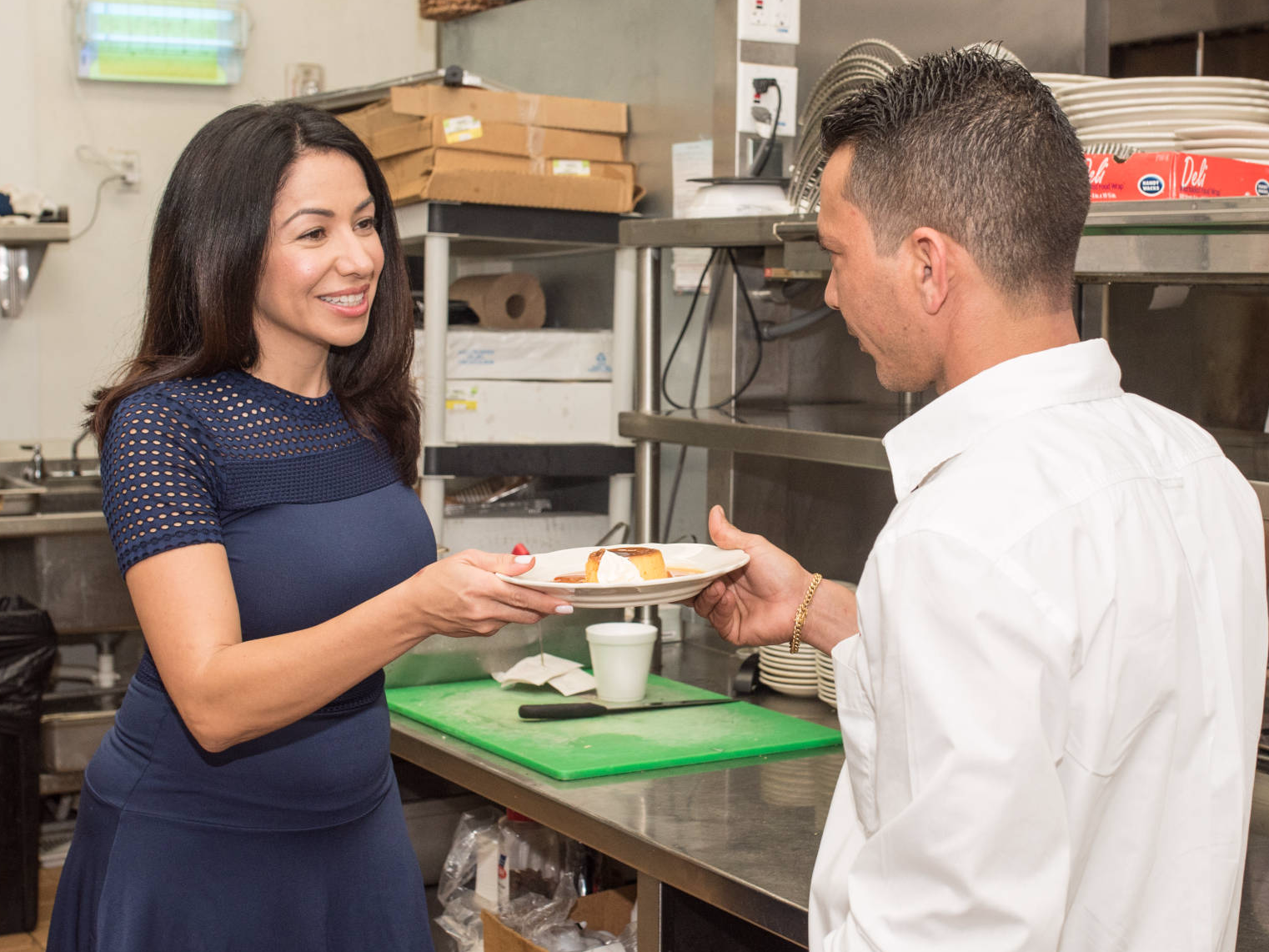 Vilarino owns a string of "Las Vegas Cuban Cuisine" restaurants in South Florida.
Democratic freshman U.S. Rep. Debbie Mucarsel-Powell has already drawn a challenger for 2020. Restaurant owner Irina Vilariño announced Wednesday that she would be joining the race on the GOP side.
"I'm so grateful for the opportunities my family has had to live the American Dream," Vilariño said in a release launching her campaign in Florida's 26th Congressional District.
"I am passionate about preserving the possibility of achieving success for other families in search of a freedom and a better life. It's imperative that we protect and promote our free enterprise system rather than give way to calls for socialist policies that may sound appealing but always end up leading to bankruptcy and misery."
Vilariño, a native of Cuba, owns a string of "Las Vegas Cuban Cuisine" restaurants in South Florida. She arrived in the U.S. as part of the Mariel boatlift in 1980. Judging by her initial comments on entering the race, Vilariño intends to echo President Donald Trump's efforts to paint Democrats as socialists in 2020.
"I am running for Congress because I want to set the record straight that under socialism there is only an equal opportunity to achieve poverty, and I want to remind the liberal extremists that in freedom, every person has the opportunity to achieve the American Dream," Vilariño said.
Mucarsel-Powell, a native of Ecuador, has been vocal in speaking out against the socialist regime of Nicolás Maduro in Venezuela, even voicing support for recognizing the country's National Assembly Leader Juan Guaidó as the country's rightful president. That's a move President Trump signed off on in January.
Vilariño is a supporter of Trump's, having appeared on stage with the President and defended his push for tax cuts. In a statement closing out her announcement, Vilariño once again returned to the issue of socialism ahead of her contest with Mucarsel-Powell.
"My grandparents emigrated to Cuba from Spain to escape socialism. My parents came to the United States from Cuba to escape communism," Vilariño recalled.
"If we don't fight to preserve our freedoms here, there is no place left in the world for my daughter to go. We must preserve the American Dream. This is the cause that will define the success of our generation, and I urge you to join with me on this mission."
Mucarsel-Powell won the seat in 2018, narrowly ousting incumbent GOP U.S. Rep. Carlos Curbelo. Her 2 percentage point win is far from a guaranteed firewall against a potential challenger next cycle.