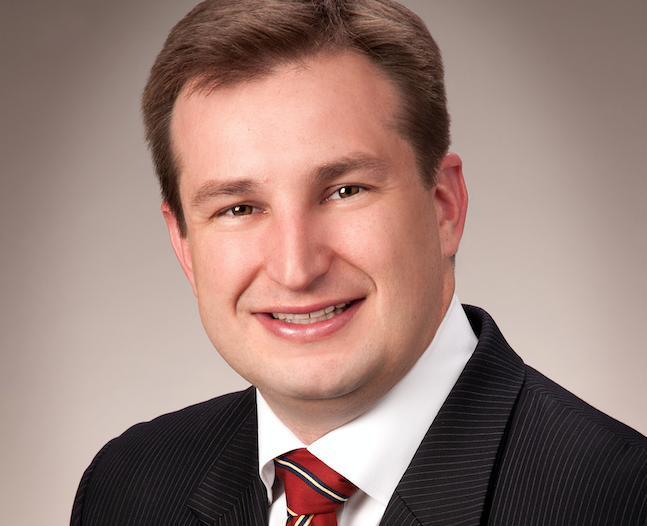 Brodeur is looking to succeed David Simmons.
Jason Brodeur's long-run candidacy for the opening Florida Senate District 9 has picked of several more local endorsements, from four members of the Seminole County School Board.
Brodeur's campaign announced Thursday he has received the backing of Seminole School Board Chair Tina Calderone and board members Karen Almond, Amy Pennock, and Abby Sanchez. They join the Republican former state representative's growing list of endorsements from Seminole County elected officials, most of whom are fellow Republicans, that include all seven mayors.
With these latest endorsements, Brodeur touted his commitment to education.
"My mother was the epitome of a great teacher, someone who cared about her students like they were her own children," Brodeur stated in a news release issued by his campaign. "With Governor Ron DeSantis focused on reforming our education system and building it to be the greatest in the nation, I look forward to being part of the change coming as part of the Florida Senate."
Brodeur, of Sanford, is looking to succeed Republican Sen. David Simmons, who will be unable to run for re-election in 2020 due to term limits. SD 9 covers Seminole County and southwest Volusia County.
Democrats Justin Miller and Frederick Ashby have also put their names down for the 2020 race, though they face long odds given SD 9's Republican lean. Though the election is far off, neither Democrat has shown much traction in the money race.
"Our students have always come first for Jason Brodeur," Calderone stated in the release. "His dedication to improving education and empowering teachers and families has helped Seminole County become a model school district in Florida. I am honored to endorse his campaign for the Florida Senate."
Brodeur also has received backing from Seminole County Sheriff Dennis Lemma; Property Appraiser David Johnson; Tax Collector Joel Greenberg; and County Commissioners Bob Dallari, Jay Zembower, and Amy Lockhart.
Almond noted that Brodeur, president of the Seminole County Regional Chamber of Commerce is himself a product of Seminole County Schools, a graduate of Oviedo High School.
"Jason Brodeur was a strong advocate for less testing and support for The Seminole Solution," Almond stated. "He also was instrumental in bringing additional dollars for programing within Seminole County, specifically the Manufacturing Program at Lake Mary High School and the Aeronautics Program at Seminole High School.