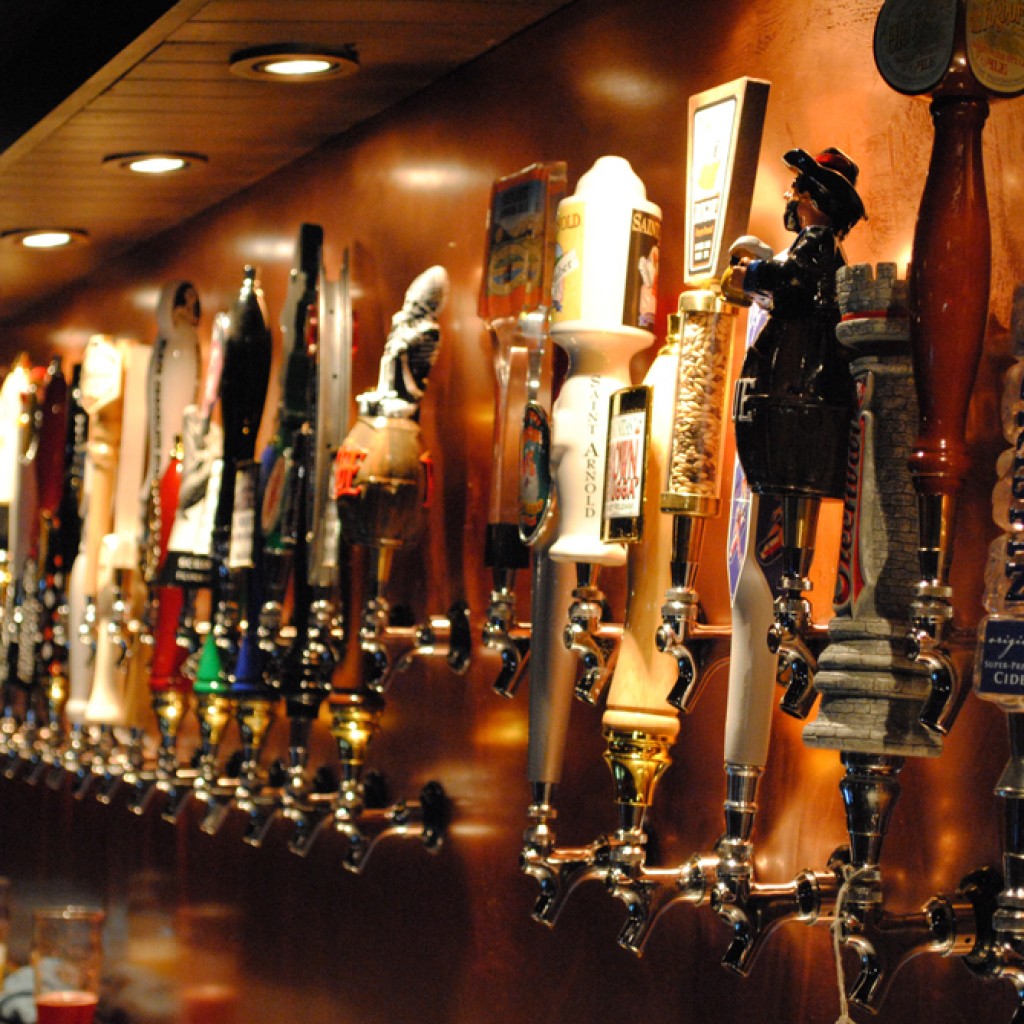 Some players are willing to do and say just about anything to stall progress.
Messages put forth by beer distributors insinuating that "help for craft brewers could hurt scholarship students" was a new low.
My first thought, however, was how scared of change some distributors must be to bring scholarships for low-income children into a conversation about craft beer laws.
This year, House Bill 903, sponsored by Rep. Nick DiCeglie, is gaining real traction from lawmakers for good reason. The bill would permit craft breweries to engage in limited self-distribution; it would also reform the statute that strictly controls the contracts between breweries and their distributors.
The benefits would be twofold: It would help the newest and smallest beers build their brand through self-distribution and become more economically viable for distributors to sign as partners.
It would also help the best-performing distributors grow their craft brewery portfolios by granting craft breweries the ability to terminate their distributor contracts with underperforming distributors — currently, these contracts are completely governed by statute and lock craft breweries to their distributors for life.
(It is important to point out that wine and spirits do not have this statutory control over contracts between manufacturers and distributors.)
This is a bill for the entire industry: craft brewers, distributors and retailers alike.
Our craft brewers greatly value their distributors and most provide incredible service to their craft brewery partners. Moreover, brewers don't get into the business to start a distribution network — they want to make beer and let the distributors do what they do best.
But when the best-laid plans go awry, brewers need options — be it a change of their distributor partner or the ability to self-distribute.
Many distributors will decry that any change to the alcohol beverage laws is tantamount to an attack on their sacred cow, the three-tier system.
(Remember the fight for the simple growlers?)
The laws have granted them a government-mandated regional monopoly on beer delivery for quite a while.
In no other industry does the law both require that a third-party distributor be used to sell a product to the end retailer AND at the same time control the contractual relationships in such a lopsided manner. This dual control robs them of the free-market ability to negotiate and freely contract between their businesses.
This legislation isn't about breaking down the three-tier system. This is about adapting a badly aging system created in 1935 to a brave new world — a world that now includes over 260 craft breweries in Florida with an economic impact of more than $3.5 billion.
Such expansive growth was never in contemplation when these laws were written.
It was fantastic to read that beer distributors are donating at big levels to the Florida Tax Credit Scholarship program, alongside so many other industries in Florida, including bankers and insurers.
Craft beer is on that list, too, including Cigar City Brewing Co.
But this latest attack demonstrates there are some players that are willing to do and say just about anything to stall progress, including insinuating that legislation that helps "a few craft brewers" will impact one's ability to support the scholarship program.
Can you imagine any of the other industries that donate to the Tax Credit Scholarship Program threatening to pull back on support for low-income students should another industry be given more opportunities to grow?
Allowing self-distribution and free-market reform for these so-called "beer franchise laws" will only help small businesses in Florida continue their upward trend.
I would posit that the impact this legislation would provide to the craft beer industry would result in the opposite effect suggested by our opponents and result in an increase in the amount of funds contributed to the Florida Tax Scholarship Program.
Instead of putting forward an insulting and thinly veiled threat that scholarship funds for students will be reduced "if we get our way," I hope distributors will consider how positive changes to antiquated laws will further strengthen the industry for craft breweries, distributors and retailers.
Let's work together to make Florida the No. 1 craft beer destination in the United States.
___
Josh Aubuchon is general counsel and lobbyist for the Florida Brewers Guild and is Senior Counsel with Holland & Knight.