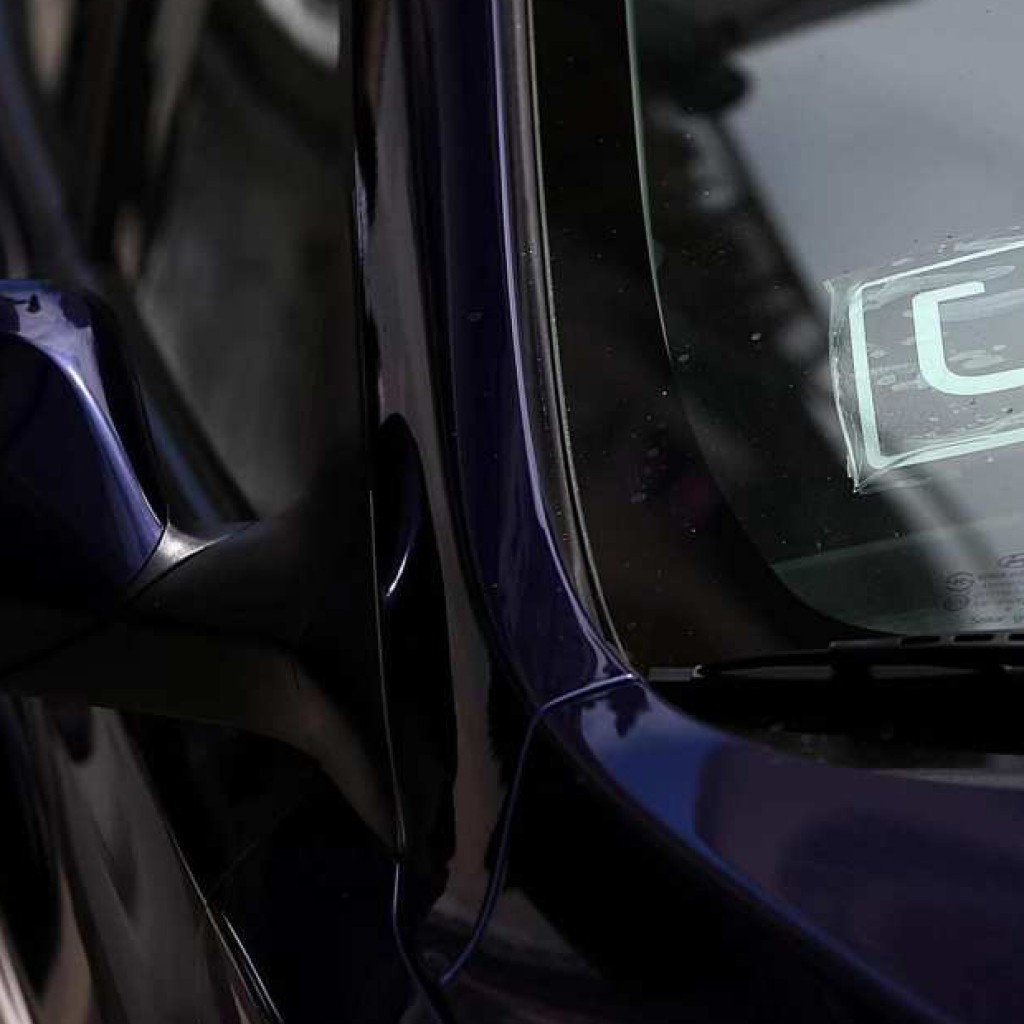 "We know there is a critical link between transportation and access to health care."
Uber wants to take patients to the doctor — and they want Medicaid to pay for it.
Two bills (SB 302, HB 411) would allow Medicaid recipients to use transportation network companies like Uber to get to and from non-emergency medical care.
"It would provide lower wait times and cost," Uber Senior Public Policy Manager Stephanie Smith said. "We're seeing in many cases people having to wait hours or schedule days in advance for transportation. Sometimes they get to their appointment, but aren't able to get home."
It could be a financial boon to ride-hailing companies as it opens up an entirely new customer base. The service would be curb-to-curb, but rides would be scheduled differently, appealing to customers who might not have used such services otherwise.
Instead of hailing a ride directly through an app on a user's phone, patients would schedule rides through their managed care provider. That patient would then get a text message containing information about the make and model of the car picking them up, the driver's name and the estimated wait and travel time for the ride.
Patients could still track their car's arrival through an app, if they have it, or through a web page. And they wouldn't pay for it.
Companies like Uber, which has already launched its Uber Health platform, would contract with managed care providers who then would use Medicaid funding to pay for the rides.
Uber Health already allows private companies to offer rides through its platform. BayCare is using it, according to Smith.
BayCare declined to comment specifically on its program with Uber, but said transportation has always been a challenge for some patients.
"We know there is a critical link between transportation and access to health care," said Keri Eisenbeis, BayCare vice president of community outreach. "While there are multiple barriers to receiving timely and appropriate care, our Community Health Needs Assessments identified transportation as one of the most significant – exceeding the national average.
"We know that if it takes a person hours to get to and from a doctor's appointment, then they are less likely to go regularly and more likely to only seek help when something is seriously wrong — and sometimes not even then."  
Non-emergency transportation is a problem locally, as well.
The Tampa Bay Times investigated just how much of a problem recently and found that the Pinellas Suncoast Transit Authority pays about $1 million a year providing non-emergency medical transportation for patients who choose to use its services instead of waiting around for Medicaid.
Moreover, Tampa General Hospital frequently has to delay discharging patients because it can't get patients' rides through Medicaid.
Lawmakers are taking notice, with both bills breezing through the Legislature.
Senator Jeff Brandes' bill has cleared two of its three committee stops; the House bill, sponsored by South Florida Rep. Danny Perez, is ready for debate and a vote on the House floor.
Despite its apparent traction, there has been some pushback.
Some lawmakers have expressed concern in committee meetings that companies like Uber and Lyft are trying to invade the ambulance business.
"That's not the case," Smith said. "That's why we went back and made sure that language (in the bill) would ensure we have to work through the (managed care) plans. We're not trying to circumvent the current structure."
Further, Smith added, any contracts for non-emergency transportation would be negotiated with a representative of the Agency for Health Care Administration, the state's health care watchdog, at the table.
Programs like the one Uber has proposed have shown positive results.
The Clinical Research Center at Stanford found that modern non-emergency medical transportation has the potential to yield greater cost savings than traditional service while also improving the patient experience. It found the total net savings for traditional Medicaid transportation was $4 billion.
Another study by The University of Southern California recently examined a Lyft healthcare pilot program improved quality of life for seniors by an overwhelming 90%.
And a Lancaster University study of more than 500,000 patients over the course of a three-year period found that missing doctor's appointments posed a greater risk of premature death for all participants, compared to patients who made it to all of their appointments.
Participants who had long-term physical conditions and skipped two or more appointments per year were three times more likely to die early.