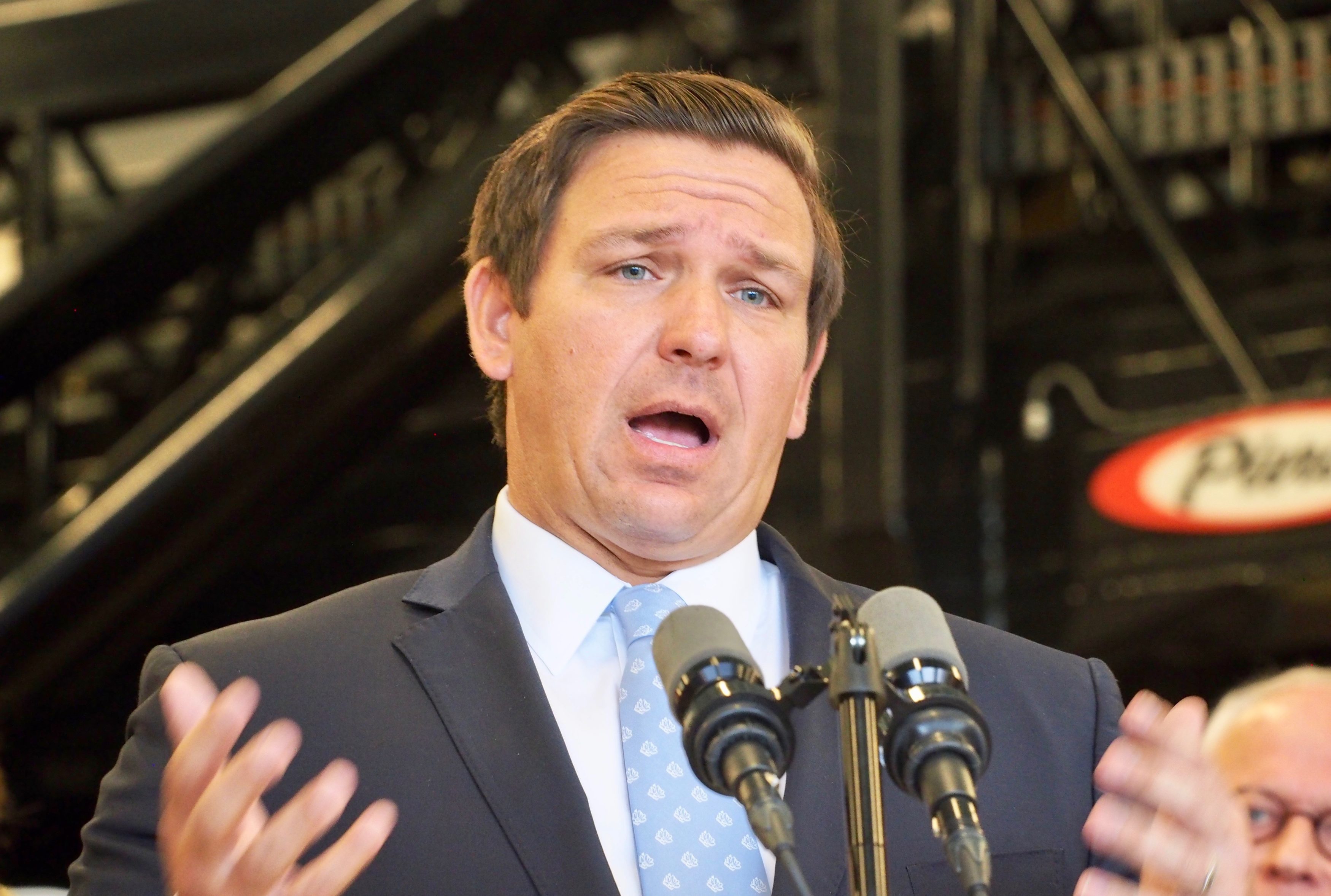 Israel is fighting to return to his job as Broward County Sheriff.
First a judge dismissed a lawsuit from former Broward Sheriff Scott Israel alleging his suspension by Gov. Ron DeSantis was improper. Then, Israel announced he would appeal.
Now, DeSantis is calling for that appeal to head straight to the Florida Supreme Court.
Broward Circuit Judge David Haimes ruled Thursday that DeSantis had the right to remove Israel from his post. DeSantis suspended Israel back in January, citing the Broward Sheriff's Office's handling of the shootings at Stoneman Douglas High School and the Fort Lauderdale Airport.
After Haimes dismissed the lawsuit, Israel's attorney, Ben Kuehne, said they planned to appeal the ruling.
The Florida Senate, which is tasked with reviewing the suspension by the Governor, had put those proceedings on hold while Israel's court challenge plays out. DeSantis cited a desire to resume those hearings in his statement announcing the request.
"Scott Israel continues to live in denial," DeSantis said of Israel's decision to appeal.
"The court has recognized my authority as Governor to suspend him for neglect of duty and incompetence and this appeal is just his latest delay tactic. I have filed a request with the Fourth DCA asking for expedited consideration to move this case to the Florida Supreme Court for a final ruling so that the Senate can resume the process of formally removing him."
The Senate's hearing was slated to determine whether Israel will be reinstated or permanently removed. Those proceedings were underway when Israel decided to turn to the courts for help.
Special Master Dudley Goodlette, who was assigned to oversee the Senate's review, suggested the proceedings be paused for the duration of Israel's court challenge. Goodlette said that recommendation would hold "until all appeals are exhausted."
Senate President Bill Galvano has so far agreed with the recommendation. DeSantis asked Thursday for the Senate to resume its review following the dismissal of Israel's case. But with Israel's decision to appeal, Galvano bucked the Governor, saying the Senate will continue to hold off.
"The matter is in abeyance until all appeals are exhausted or have been definitively taken off the table," Galvano said in a statement.