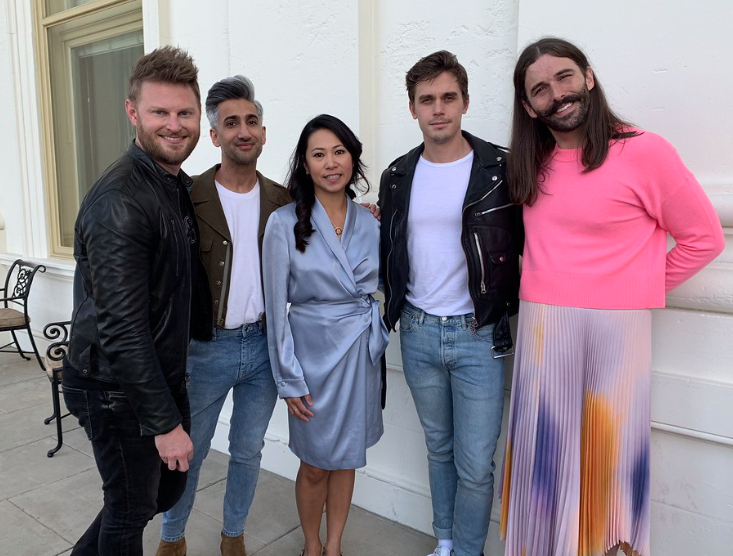 The cast members were in Washington to promote the Equality Act.
Democratic U.S. Rep. Stephanie  Murphy met with the cast of Netflix's Queer Eye show in the U.S. Capitol to discuss issues affecting the LGBTQ community and make a pitch for young voters to vote.
Murphy, of Winter Park, identified herself as a chair of the congressional Future Forum caucus, a caucus of young Democrats, as she joined four of the "Fab Five" stars of the Emmy Award-winning show, Bobby Berk, Tan France, Antoni Porowski, and Jonathan Van Ness, for a brief video calling on young people to vote.
The cast members were in Washington to promote passage of the Equality Act, House Resolution 5, sponsored by Democratic U.S. Rep. David Cicilline of Rhode Island and co-sponsored by 240 other members, mostly Democrats, including Murphy. The bill would extend basic rights to LGBTQ citizens, providing protections from discrimination in housing, employment, education, and more.
A news release from Murphy's office said they also discussed gun violence prevention efforts, particularly in the aftermath of the shootings at the Pulse nightclub in Orlando in 2016 and Marjory Stoneman Douglas High School in Parkland in 2018. They also discussed other mental health challenges experienced by young people.