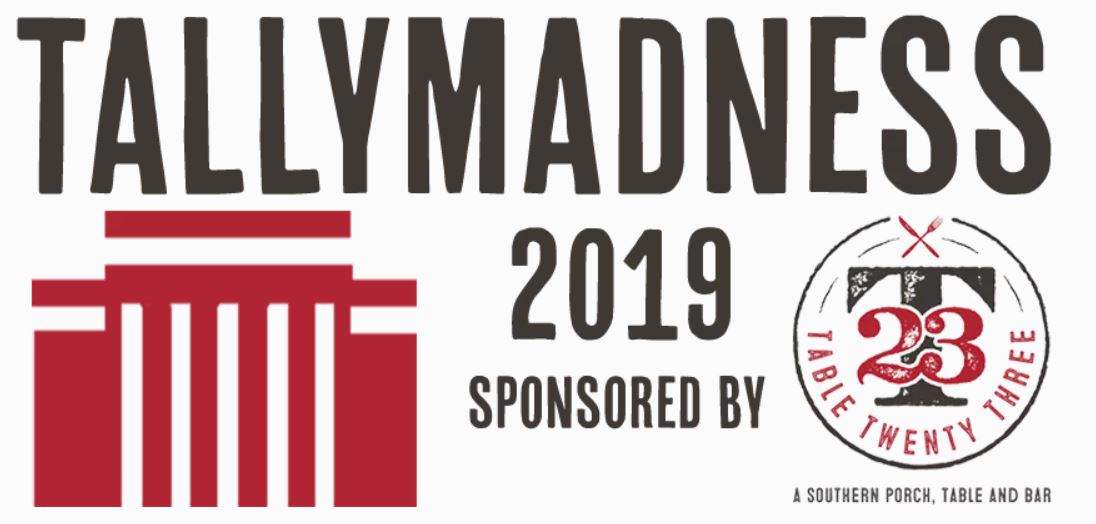 The Final Four will be announced Monday.
The Elite Eight is set.
The closing hours of round TallyMadness' third round saw some major lead changes.
After holding on for most of the game, and even taking the lead at several points, No. 13 Marc Reichelderfer of Landmarc Strategies came up short against 9-seed Steve Shiver of The Advocacy Group.
Most of the round three games were close, but Reichelderfer vs. Shiver was by far the closest — every vote counts.
Reichelderfer wasn't the only Cinderella story to come crashing back down to Earth. After upsetting top-seeded Dean Cannon and 9-seed Jason Unger, both of GrayRobinson, Alli Liby-Schoonover of Metz Husband & Daughton was defeated.
It probably doesn't make her feel much better, but her loss came at the hands of a colleague — (4) Jim Daughton came away with the win, so MHD still has a chance to produce a champion in the 2019 tournament.
An unfortunate casualty of round three: the "Year of the Woman" storyline is on life support. Liby-Schoonover, (15) Ashley Kalifeh of Capital City Consulting, (5) Katie Webb of Colodny Fass, (3) Tracy Mayernick of The Mayernick Group and (4) Heather Turnbull of Rubin Turnbull & Associates secured spots in the Sweet 16.
Only one made it to the Elite Eight. (8) Hayden Dempsey of Greenberg Traurig defeated Webb; (1) Matt Bryan of Smith Bryan & Myers defeated Turnbulll; (14) Scott Dick of SKD Consulting Group defeated Kalifeh. Mayernick is the only woman still in the game. She's up against Daughton in round four.
Bryan is up against (10) Darrick McGhee of Johnson & Blanton this round, but the seeding discrepancy might be meaningless this deep in the tournament. McGhee has been a fan favorite from the jump, and after the first few hours voting he's taken a slight lead.
The other blue blood still in the mix is (6) Rhett O'Doski of McGuireWoods Consulting. He went back and forth with (7) Brewster Bevis, and on Thursday night it looked like anyone's game. O'Doski turned on the after burners Friday morning with a solid run to close out the game.
TallyMadness round four, sponsored by Table 23,  ends Monday. The leaders will be announced in Monday's Sunburn, and the Final Four will be announced after voting ends at noon.
The full list of round four matchups, highest seeded first:
— (1) Matt Bryan of Smith Bryan & Myers vs. (10) Darrick McGhee of Johnson & Blanton
— (3) Tracy Mayernick of The Mayernick Group vs. (4) Jim Daughton of Metz Husband & Daughton
— (6) Rhett O'Doski of McGuireWoods Consulting vs. (8) Hayden Dempsey of Greenberg Traurig
— (9) Steve Shiver of The Advocacy Group vs. (14) Scott Dick of SKD Consulting Group