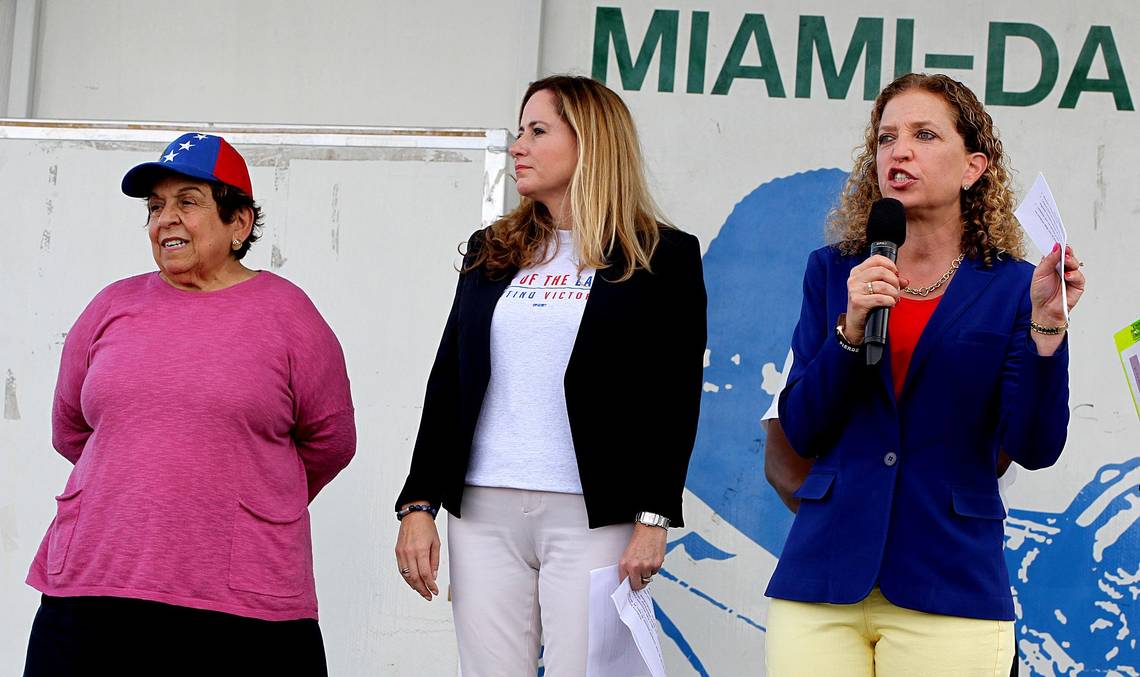 They wanted to inspect the facility ahead of a planned expansion.
A trio of South Florida congresswomen say they've been denied access to a center for unaccompanied minors in Homestead after attempting to tour the facility Monday morning.
U.S. Reps. Debbie Mucarsel-Powell, Donna Shalala and Debbie Wasserman Schultz announced their planned visit late last week.
The legislators said plans to expand capacity at the facility motivated their visit.
The three congresswomen, all Democrats, have all spoken out against the separation of families at the border. They say they had already been told by officials at the Department of Health and Human Services (HHS) that they would not be allowed inside.
"We've had troubling reports on an existing lack of staff, space and educational resources, along with other concerns — namely, that the children are being housed here entirely too long," Wasserman Schultz said Monday, according to comments posted by Monique O. Madan of the Miami Herald.
"As members of Congress, it is essential that we see for ourselves what these conditions are and conduct the constitutionally-mandated oversight that we are obligated to provide."
According to the HHS, none of the children at the Homestead facility are there as part of the zero tolerance policy instituted by the Donald Trump administration.
That policy was used to ramp up enforcement of immigration law violations, which had the effect of splitting up more families as the legal proceedings played out. But children are also separated for additional reasons, such as when familial relationships are unclear or when there may be a danger to the child.
Nevertheless, the South Florida lawmakers say the decision to deny them access violates the law.
The congresswomen cite a new law put into place following a similar episode where lawmakers were denied access last year.
The Congressional Access to Children's Detention Facilities Act, introduced by Wasserman Schultz, was incorporated into the 2019 Department of Health and Human Services Appropriations Act.
"None of the funds made available by this Act may be used to prevent a Member of the United States Congress from entering, for the purpose of conducting oversight, any facility in the United States, used for purposes of maintaining custody of or otherwise housing unaccompanied alien children," reads the relevant portion.
"We gave them multiple days notice that we would inspect this facility," Wasserman Schultz said. "No notification is required by the way."
Immigration has been a volatile issue throughout much of the Trump administration. In recent months, that volatility has led to the longest government shutdown in U.S. history as well as Sunday's departure of Homeland Security Secretary Kirstjen Nielsen.
___
(Image via the Miami Herald)