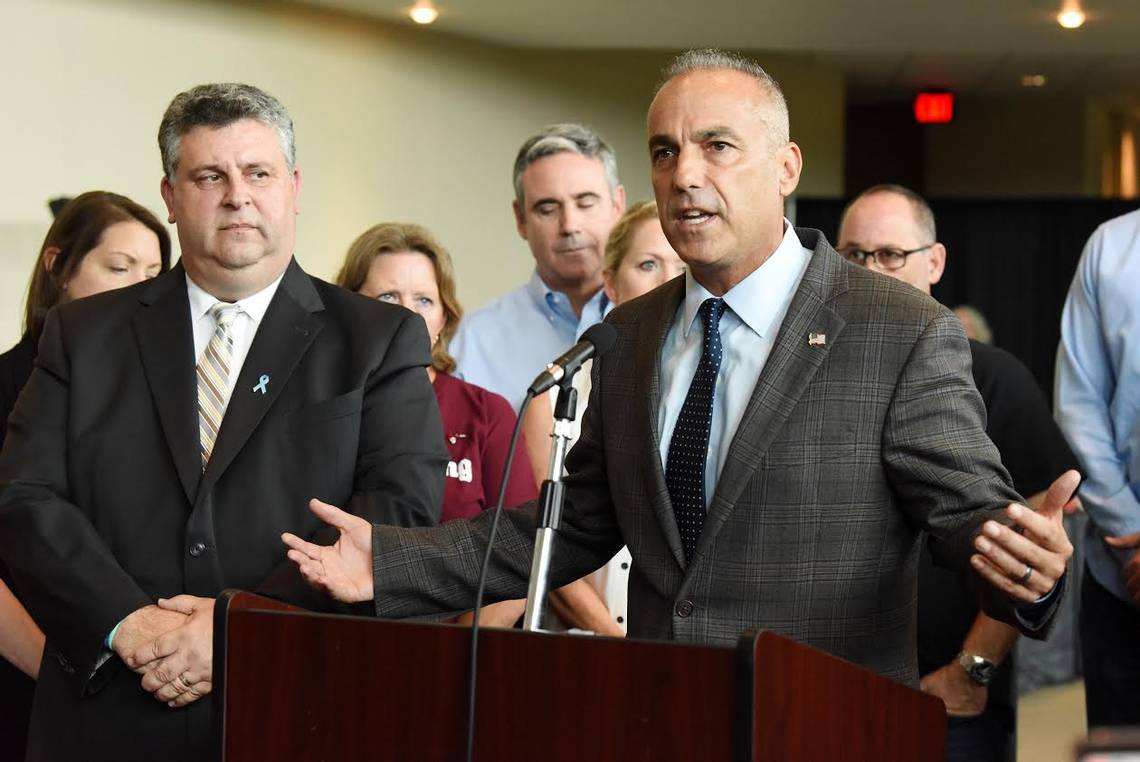 The matter came to light in an executive order from Gov. Ron DeSantis.
Gov. Ron DeSantis has moved a case involving "stalking and harassing" allegations against Parkland parent Andrew Pollack to Palm Beach County, according to an executive order posted Monday.
But it's not clear exactly what those allegations are, or who made them.
According to the executive order, signed Friday, the case was originally filed in the 17th Judicial Circuit in Broward County, under State Attorney Michael J. Satz.
Satz said the allegations present a conflict, given his office's prosecution of the Marjory Stoneman Douglas High School shooter.
Regarding that case, "Andrew Pollack, a parent of one of the victims, will be providing victim impact information," the Governor's order says. Pollack lost his daughter Meadow in the attack.
In addition, the alleged stalking victim — who is not named in the order — is also described as a "material witness" in the case against the Parkland shooter.
That caused the Governor to transfer the case to Palm Beach County State Attorney Dave Aronberg.
Officials from Broward County declined to comment on the underlying case, and no information has yet been filed in the 17th Circuit. Florida Politics has reached out to the Palm Beach State Attorney's Office and is awaiting a reply.
Pollack has, however, been embroiled in a controversy involving former Stoneman Douglas security monitor Andrew Medina.
Medina, who failed to stop the shooter after spotting him entering the school with a rifle bag, has said a previous public confrontation with Pollack made him feel "extremely petrified."
Medina filed a pending civil case against Pollack, citing a confrontation at a Parkland baseball field, where Medina was working as a coach.
"Do you know who I am? Do you know who I am? I'm not through with you yet," Pollack said, according to the case.
But Pollack says he was not hostile and was referring to a scheduled deposition of Medina in a lawsuit filed by Pollack. Pollack is suing Medina and others for failing to stop the shooter from carrying out the Parkland attack.
Medina would be a "material witness" in the prosecution of the alleged shooter, as the Governor's order describes.
Florida Politics has also reached out to Pollack for a statement on the allegations. No response has yet been received.
___
Image via The Miami Herald