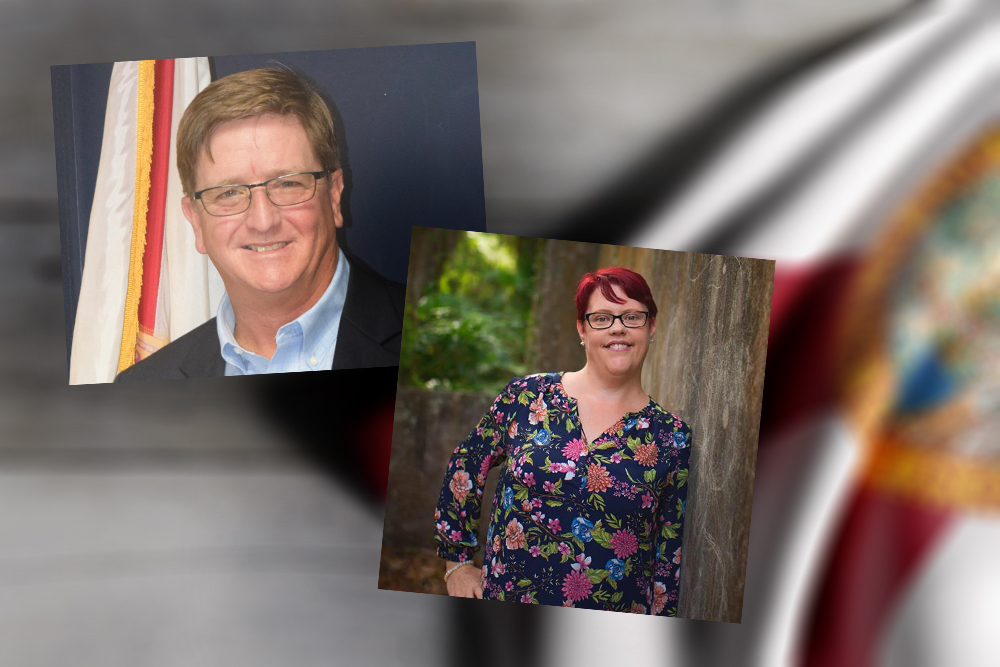 Maggard is running to replace Danny Burgess in the Pasco County district.
Randy Maggard will face Kelly Smith in the House District 38 special election after delivering a 62-to-38-percent whooping to David McCallister in Tuesday night's GOP primary.
Maggard and Smith are running to replace Danny Burgess in the Pasco County district. Burgess left office to head the Florida Department of Veterans Affairs, a position to which Gov. Ron DeSantis appointed him.
Maggard is Vice President of Sonny's Discount Appliances.
More than 8,000 voters had already cast a ballot before Election Day during early voting and through mail ballots. Maggard's victory was almost immediately clear when counts for those ballots posted shortly after polls closed with Maggard leading by more than 16 points. Just nine minutes after polls closed, Maggard's lead grew to 20 points with more than half of all precincts reporting results. McCallister never gained any ground as the lead eventually grew to 24 points.
"Our campaign volunteers worked tirelessly putting up signs, walking door to door, making telephone calls and encouraging their fellow Republicans to get out and cast their vote," Maggard said. "I now look forward to the opportunity to carry our campaign message to voters across House District 38 as we work toward the general election on June 18th."
Only 7,200 voters cast a ballot in the race. There are more than 44,000 registered Republicans in the district.
Maggard's race against McCallister pit a mainstream Republican against a far-right conservative.
McCallister attempted to woo voters by tying himself to President Donald Trump's policies surrounding immigration and "draining the swamp" in Tallahassee. The Tampa lawyer wore his red MAGA hat to all of his campaign appearances. The strategy might have been plausible in the deep red district that went soundly for Trump in 2016, but McCallister's campaign lacked the resources to bring it home.
McCallister raised just $35,000 in the race compared with Maggard's $116,000. Maggard also swept the endorsement game gathering nods from high profile officials like Trilby Sen. Wilton Simpson, who represents part of Pasco County, as well as Burgess, Pasco Sheriff Chris Nocco and Tax Collector Mike Fasano.
Maggard's campaign platform included tangible policies like water quality and transportation infrastructure while McCallister focused more on symbolic moves like prohibiting cities and counties from removing Confederate monuments and banning sanctuary cities.
McCallister's stance on immigration control and support for Trump's proposed border wall resonate with many Republican voters but have little impact on a state that does not share a border with Mexico.
McCallister also did not live in the district, which could have also been a turn-off for voters. He lives in Temple Terrace and said if he was elected he would move to the district.
Maggard shared some of the same campaign platforms and ran as a conservative Republican who supports Trump and the Second Amendment. He also said he would ban sanctuary cities. Both ran as anti-abortion candidates.
Smith faces an uphill battle against Maggard in the solid GOP district.