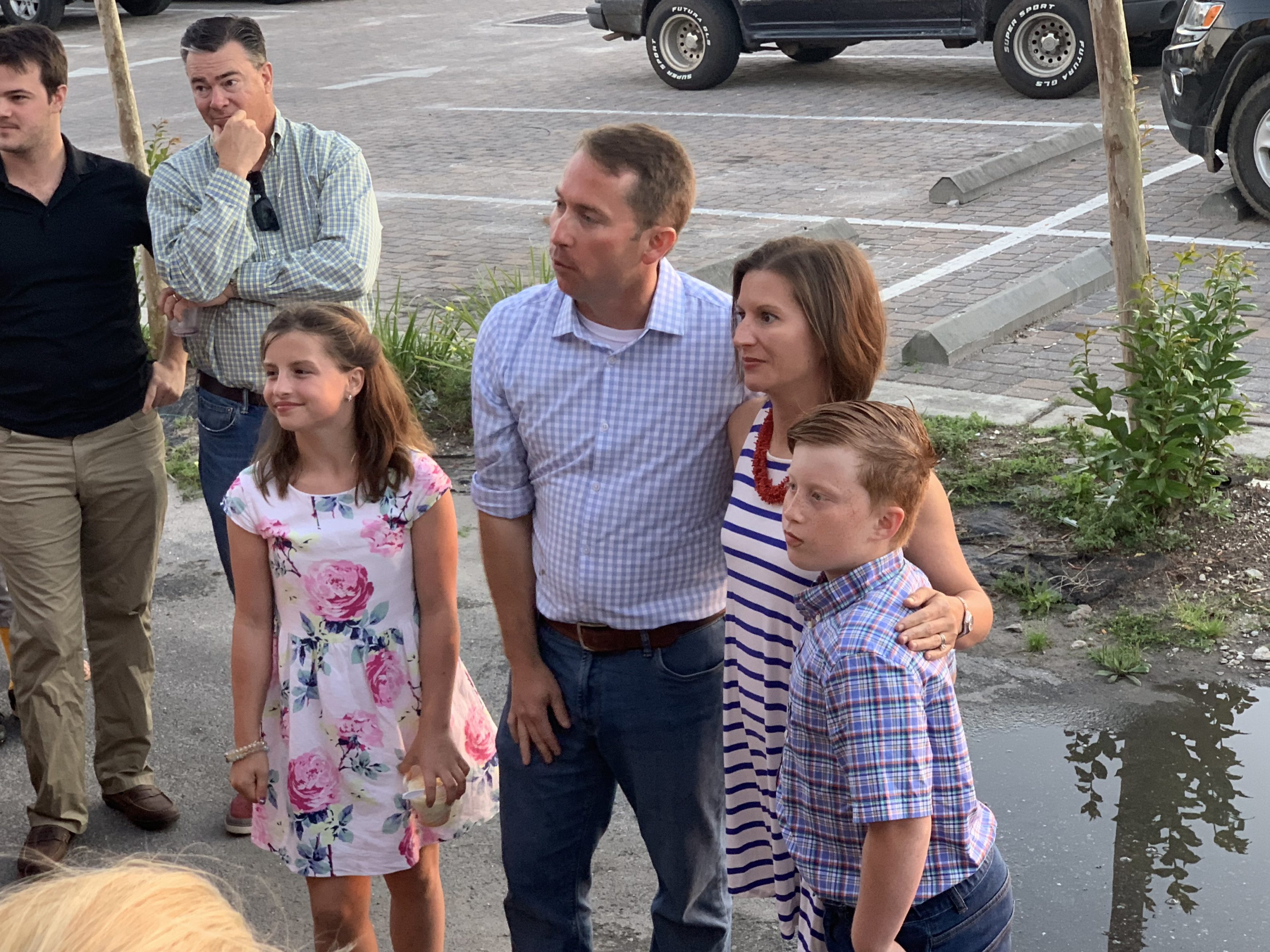 He said he looks forward 'to bringing the people of North Florida together.'
Jason Shoaf has secured the Republican nomination and will face Democrat Ryan Terrell in the special election for House District 7.
About 49 percent of the more than 9,600 GOP voters supported Shoaf. Three other candidates had competed for the Republican nod: Mike Watkins, Lynda Bell and Virginia Fuller.
The seat opened in January after former incumbent Halsey Beshears exited the Legislature to lead the state Department of Business and Professional Regulation. Gov. Ron DeSantis had picked Beshears for the job last year.
Shoaf, of Port St. Joe, said he looks forward "to bringing the people of North Florida together."
He is a vice president at the St. Joe Natural Gas Company. He also is a voting member of Triumph Gulf Coast, a non-profit set up by the Legislature that will administer $1.5 billion in funds recovered in a settlement after the 2010 Deepwater Horizon oil spill.
"This district has proven tonight that they want a conservative candidate; they want a family candidate," Shoaf said. "They want a candidate who will fight for the Second Amendment and defend life. And they want someone who will help us recover from Hurricane Michael — and rebuild stronger and better than ever. They want someone who will bring vocational training back to our schools so our kids can build careers."
Shoaf launched a television ad in January, increasing his name ID early on with GOP voters in the sprawling district that covers or includes 10 counties in Northwest Florida. He quickly amassed and spent more money than any other candidate, spending just shy of $245,000 through most of last week.
Republican U.S. Rep. Matt Gaetz, a vocal supporter of Shoaf, told Florida Politics: "I'm proud of Jason and I look forward to working with him."
Watkins, of Panacea, is the CEO of Big Bend Community Based Care. He took second place with about 27 percent support, or just more than 2,600 votes.
Watkins had filed for the seat more than a year ago, anticipating a 2020 run. He opted to compete in the special election when Beshears left. He used up a little more than $207,000 through most of last week.
The politics between Watkins and Shoaf were competitive, marked by hard-hitting opposition attacks — even an almost-physical confrontation in Wakulla County.
Previous political donations and a high-paying job with the state have led to criticism of Watkins. Meanwhile, Shoaf's spot on the Triumph Gulf Coast board and his ability to rally influential support from outside of the district drew criticism from Watkins.
Watkins was the favorite among several sheriffs and first-responder interests, including large police and firefighter unions.
Shoaf, meanwhile, enjoyed support from real estate and enterprise interests, including an endorsement from the National Federation of Independent Businesses.
Both Bell and Fuller waged relatively quiet campaigns for the legislative seat and did not fundraise nearly as extensively as Watkins and Shoaf.
Bell, the town manager of small Jackson County locale, had previously been a Miami-Dade County Commissioner. She also served a two-year stint as mayor of Homestead, with a City Council tenure lasting from 2003 to 2009.
Fuller last year waged an unsuccessful GOP challenge to Democratic U.S. Rep. Al Lawson.
The general election is June 18.