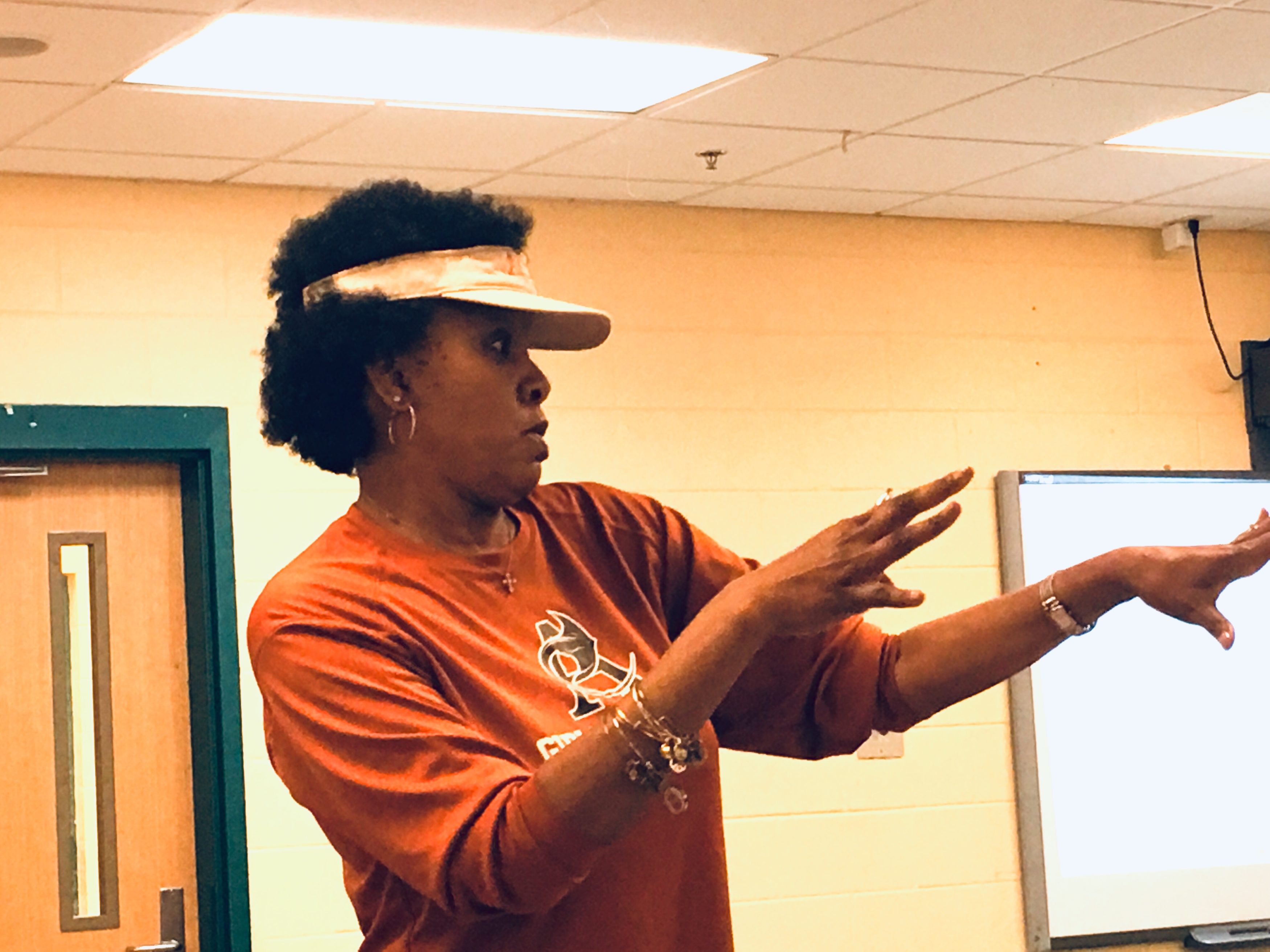 The winner of this race likely won't be Lenny Curry's pick.
The two remaining candidates in Jacksonville City Council District 10, both Democrats, were slated to make their pitches to replace the appointed Republican on Wednesday evening.
However, only one showed up.
Former Duval County School Board Chair Brenda Priestly-Jackson expressed district concerns at a forum put on by NO-FLAC at the Legends Center.
Priestly-Jackson came within five percent of winning outright in March. She has since been endorsed by every defeated candidate, showing clear momentum.
This campaign represents a political comeback for Priestly-Jackson, an attorney by trade.
She unsuccessfully challenged on residency grounds the 2018 appointment of Terrance Freeman to fill the term of suspended, indicted Democrat Reggie Brown.
Defeated in the courts, she took her case to the voters … and in a lackluster season of runoffs, Priestly-Jackson's story may be the most interesting in the field.
"I grew up in this community … I'm a part of this community," Priestly-Jackson said.
If she wins, she vows that she and her constituents will "serve together."
"If we address education … with meaningful opportunities [after graduation], it will reduce crime," Priestly-Jackson said.
Priestly-Jackson, who is stressing being a neighbor, noted an "understanding of where we are … and where we've been historically."
She noted that the promises of Consolidation have not been "honored," a point often made by former Councilman Brown.
"In District 10, we want the same thing they have in 14 or 7," she said. "The same resources."
"We don't want handouts. We want our fair share of our ad valorem taxes going back to the people," Priestly-Jackson said.
In a sign of the times in what looks like a one-sided contest, Celestine Mills (the other candidate in the runoff) did not show at the forum in a timely way.
She apparently suffered a fall and had to commit to bedrest.
Despite butting heads with the Mayor's chosen candidate in the court, Priestly-Jackson vowed to take a non-partisan approach.
"I am not wedded to a party. I am more aligned with the Democratic Party," she said. "I want to work with anybody who will respect District 10."
Some at-large candidates were on hand: Democrat Lisa King and Republican Greg Rachal.
Additionally, Councilman Tommy Hazouri sent a surrogate.