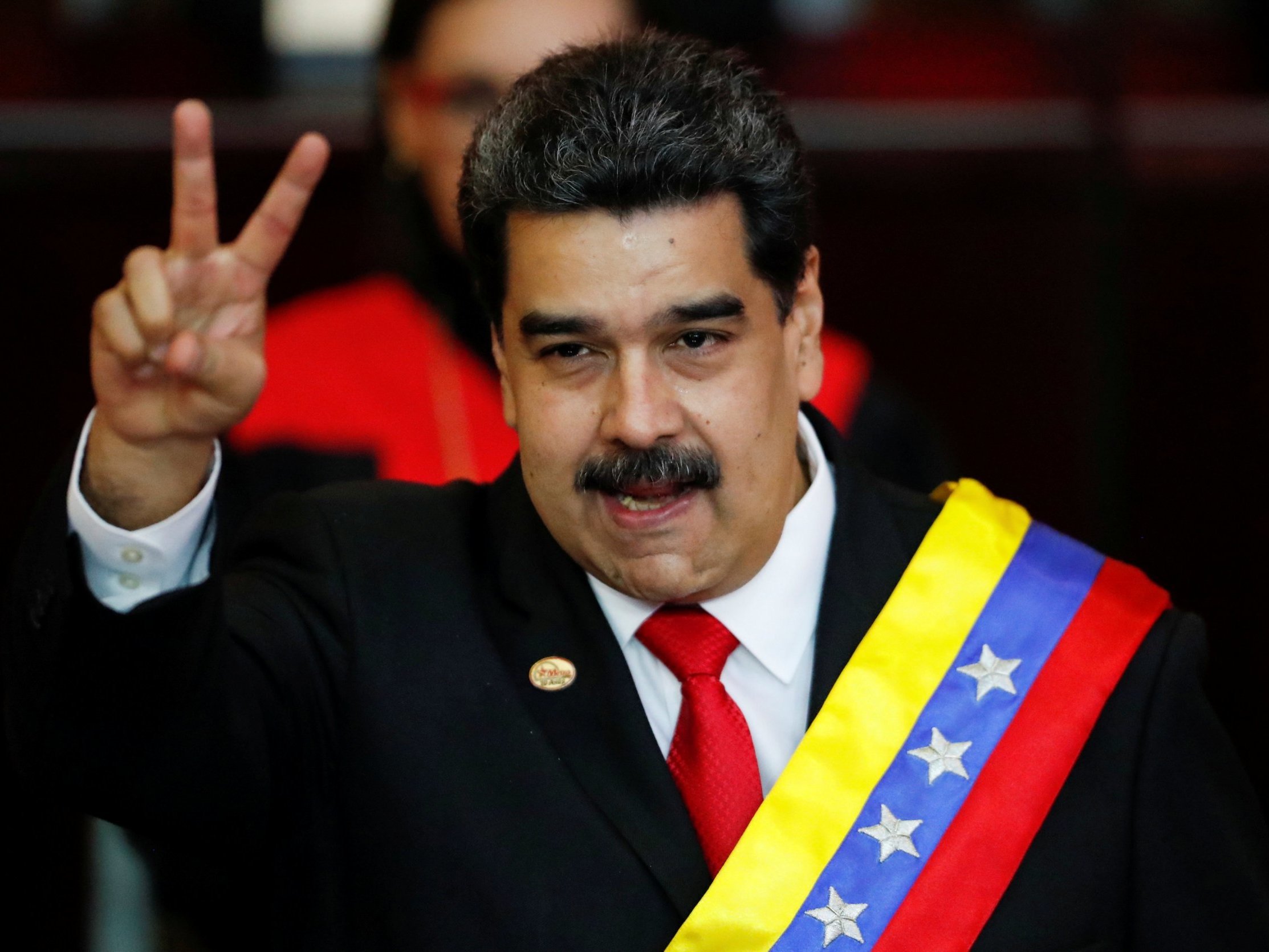 Vendors will have to choose: The US? Or Maduro?
New legislation carried by Florida Republicans in both Houses of Congress would stop federal agencies from engaging in new contracts with companies that do business with Venezuela.
The Venezuelan Contracting Restriction Act would disallow new contracts with companies that contract with current Venezuelan leadership.
Current contracts would be grandfathered in.
Sens. Rick Scott and Marco Rubio, each of whom has been vocal about their issues with disputed Venezuelan President Nicolás Maduro, co-introduced the Senate version.
"As Governor, I strictly prohibited the State of Florida, including all state agencies, from investing in any company that is doing business with Maduro's oppressive government. Now, I'm filing a bill to prohibit all federal agencies from doing business with anyone that supports Maduro," Scott said.
"The United States must do more in the fight for freedom and democracy, and I'm glad to be working with Senator Marco Rubio and Representative Michael Waltz to continue to hold Maduro accountable. We cannot stand by and let this crisis continue," Scott added.
The Washington Free Beacon was on hand for Sen. Scott's remarks to the American Enterprise Institute, where he suggested the American military may have a role to play.
"There are some who will say this isn't our fight, that the millions of Venezuelans suffering 2,000 miles away are not our concern," Scott said. "Some have criticized the mere mention of the crisis in Venezuela by those like myself as American imperialism or a U.S.-backed coup. I completely reject that. This is our fight. Freedom and democracy … is our fight and I remind these critics that the only thing necessary for the triumph of evil is for good people to do nothing."
Scott's Senate colleague sees the situation in stark terms also.
"Dictator Nicolás Maduro and his criminal, illegitimate regime are responsible for a humanitarian and economic catastrophe in Venezuela that is destabilizing the region and increasing threats to U.S. national security. This bill would ensure that no American taxpayer dollars go to any company that's doing business with Maduro's narco-terrorist regime," Rubio said.
"Now that more than 50 nations recognize Juan Guaidó as Venezuela's legitimate Interim President, the United States must do all it can to support the Venezuelan people's efforts to restore democracy, the rule of law, and human dignity," Rubio contended.
Rubio noted on Twitter Wednesday that the Secretary of State shares his view of the crisis' gravity.
Earlier today @SecPompeo told me "the Maduro regime presents a threat to the United States of America."

See full discussion here: https://t.co/WlqhEUrgvH via @YouTube

— Marco Rubio (@marcorubio) April 11, 2019
The House version of this legislation is being carried by first-term Rep. Mike Waltz.
"Companies choosing to do business with Nicolas Maduro and his thugs are subsidizing his chokehold on the Venezuelan people, helping fund violent attacks against the growing opposition, and cracking down on the legitimate, internationally recognized government of Venezuela led by Juan Guaido," Waltz said.
"This bill sends a clear message that the United States stands with the people of Venezuela, our taxpayer dollars will not trickle down to Maduro, and that we expect accountability with those that do business with the United States," Waltz added.