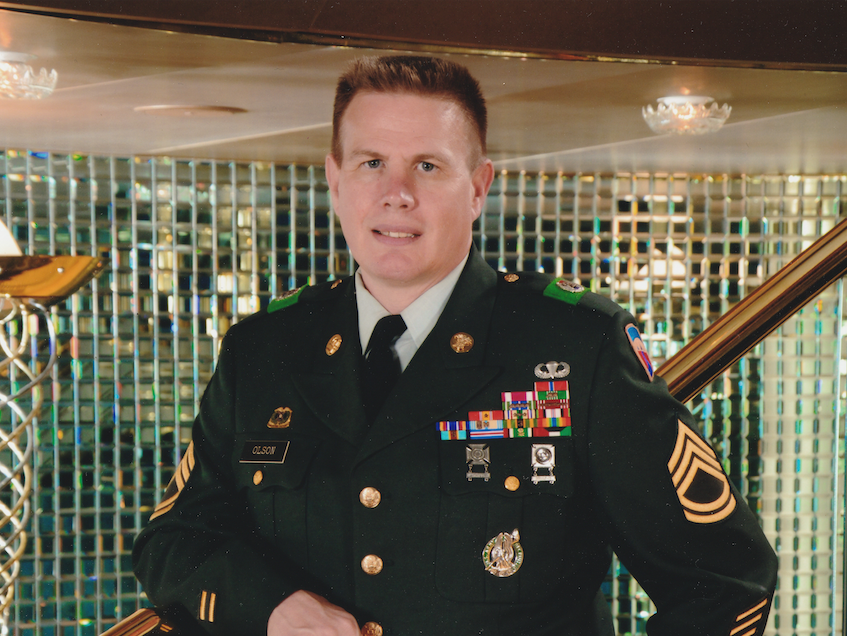 'I'm just a regular guy," said the Army veteran.
Democratic U.S. Rep. Darren Soto has an opponent in his 2020 re-election bid, as retired Army Sgt. 1st Class Bill Olson of Davenport has filed to run for the seat in Florida's 9th Congressional District.
Olson, 55, spent 27 years in the Army, including deployments in the first Iraq Gulf War and in Afghanistan in 2006, before retiring, moving to Davenport, and taking a job in guest relations with Walt Disney World.
He said he's been inspired to run for office out of frustration over the political divide facing the nation and the belief that he like many veterans can help restore some civility and unity.
"Unfortunately, we forget that we're all Americans and that we're living in probably the most wonderful time to be alive in history," Olson said. "There is so much good going on here, especially in the economy. People are so worried about that we're going in the wrong direction. I just don't see that."
CD 9 covers Osceola County, much of southern Orange County, and some of eastern Polk County, including Davenport. The district is trending toward a Hispanic majority and Democrats have a 13 percent advantage in voter registration. But independent voters are the fastest growing block in the district. Soto was first elected in 2016 and re-elected last year, defeating Republican Wayne Liebnitzky both times by nearly identical 58-42 margins.
Olson conceded he's starting with little background or experience in campaigns or fundraising. He said Liebnitzky, who now is running for an Osceola County Commission seat, has been offering him advice, though not yet any endorsement, as other Republican candidates are likely to emerge.
"I'm just a regular guy. I spent almost my whole adult life defending the country," he said.
Olson is originally from California, and went to high school in Oklahoma. His wife Lienhuong is a naturalized citizen from Vietnam, a fashion designer and active volunteer in causes to help the homeless. They have four grown children, three of whom have served in the military themselves.
He intends to focus much of his early campaign on the First Amendment, out of concern that too much free speech is being condemned by liberals, which he believes is worsening the cultural divide.
"All you have to do is watch and see that those on the left seem to think that what you say is violence, actual violence. It's not violence. We have our right to free speech just as they have their right to free speech, and no one has the right to do bodily harm no matter what they believe," he said.
He said he is a supporter of President Donald Trump, but because of what he has accomplished. Perhaps ironically, Olson said he is not necessarily supportive of what Trump says. He said he admires Trump's cutting of business regulations, particularly in the energy sector, which Olson believes has helped the economy boom.