Christians around the world know today as Holy Thursday, or maybe Maundy Thursday. It's the day when Jesus Christ had his Last Supper with the disciples before his arrest in the Garden of Gethsemane and subsequent crucifixion.
It's a whirlwind out there though. The Legislature in Tallahassee is grappling with its usual multitude of important issues, including whether to allow some teachers to carry firearms in schools. And while it might be easy to turn down some of that noise and reflect on higher things, it could prove almost impossible.
That's because this is the day the report by special counsel Robert Mueller is supposed to be released to Congress and the public. While there likely will be significant redactions in the public document, it's almost guaranteed to ignite another round of shouting, charges, and denials between the warring factions of both major political parties.
The release of the report during a time of solemnity and hope for Christians may be by design. Many members of Congress are headed home for the Easter break, and the public's attention might be focused on family and spiritual matters.
Politics traditionally takes a back seat during this time.
But with the much-anticipated release of the Mueller investigation, how can politics not intrude on a sacred time?
Turning off cable TV news channels is one option. The shows will be filled with an overabundance of analysis and hyperventilation by anchors and their guests.
Yes, the report has the potential to shape American politics for the next election and beyond. That will be the case on Friday though, or even next Monday after Easter has been celebrated and it's time to go back to work.
If people just can't wait though, today promises to be one like few others in the nation's recent history. The business of politics never stops, even during a sacred time.
"William Barr to hold briefing on Robert Mueller report Thursday morning" via The Wall Street Journal — Attorney General Barr will answer questions about … Mueller's … report during a news conference at 9:30 a.m. EDT. The Justice Department said Deputy Attorney General Rod Rosenstein, who appointed Mueller nearly two years ago and oversaw his work, will also be on hand.
"White House and Justice Dept. officials discussed Mueller report before release" via Mark Mazzetti, Maggie Haberman, Nicholas Fandos and Katie Benner of The New York Times — Justice Department officials have had numerous conversations with White House lawyers about the conclusions made by Mueller in recent days, according to people with knowledge of the discussions. The talks have aided the president's legal team as it prepares a rebuttal to the report and strategizes for the coming public war over its findings. A sense of paranoia is taking hold among some of Donald Trump's aides, some of whom fear his backlash more than the findings themselves, the people said. The report might make clear which of Trump's current and former advisers spoke to the special counsel, how much they said and how much damage they did to the president — providing a kind of road map for retaliation.
"Donald Trump anticipates Mueller's vindication but aides fret about his temper" via Kevin Liptak and Kaitlan Collins of CNN — The damage will be in the details, these advisers believe, given the broad strokes of what Mueller has been investigating are mostly already known. And because the report won't be based on anonymous sources but will instead contain accounts attributed to former officials and allies of the President relayed under penalty of lying to federal investigators, it will carry a heavy weight of credibility. "There's 400 pages of information. And somebody like the President would have to sense to know that in 400 pages, there's more than syllables. There's likely paragraphs that probably are going to look not great for him or people in the administration or people in the transition," said Anthony Scaramucci, Trump's onetime communications director.''
—"Who's afraid of the Mueller report?" via Peter Nicholas and Elaina Plott of The Atlantic
—"'What about Hope Hicks?': Journalists handicap Mueller's moment of truth" via Joe Pompeo of Vanity Fair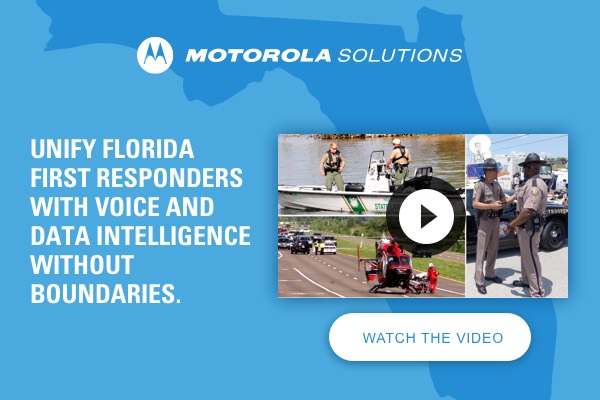 — SITUATIONAL AWARENESS —
—@SecPompeo: Effective May 2, under Title III of the LIBERTAD Act, U.S. citizens will be able to bring lawsuits against persons trafficking in property that was confiscated by the Cuban regime. After more than 22 years of delays, Americans will finally have a chance at justice.
—@MarcoRubio: By allowing US citizens to sue Castro Regime for property stolen from them in Cuba @realDonaldTrump is ending almost 6 decades of injustice. It also punishes regime for its criminal support of [Nicolás] Maduro Regime & honors veterans of Brigade 2506 on this 58th anniversary of Bay of Pigs
—@RepTedDeutch: AG Barr's decisions to issue a summary weeks before the Mueller report & now to hold a press conf before we can see it were wrong. Both serve only to allow the AG to spin the report rather than letting the American people review the findings themselves
—@DJollyFL: Barr is a political appointee of the President. Mueller was the investigator. Mueller is the authority on the report. The AG is not. This is a sham.
Tweet, tweet:
Tweet, tweet:
—@SkylerSwisher: Florida state senators debating arming teachers. Sen. Travis Hutson, R-St. Augustine, holds up a pencil given to him by a retired teacher that reads "pencils for peace." "That pencil is not going to stop a gunman who comes into our schools."
Tweet, tweet:
—@Fineout: Yowza. @lizbethkb and Sen. [Gary] Farmer get into it after Farmer suggests a woman opposed the sanctuary bill because she doesn't like the fact that people in Miami are not white. He also called a pastor in favor of the bill "racist." She cuts him off at one point.
Tweet, tweet:
—@JKennedyReport: @CarlosGSmith intros his fiance in the House gallery. Wedding to take place in coming months and he says when he's back for '20 session, he'll have a new (hyphenated) name. "Love is love," he sez.
—@MDixon55: Florida's legislative session, in a nutshell: Hotly contested issues with vocal advocates on both sides being considered at the same time as towing industry floor amendments that only like 5 people are watching
—@BSFarrington: Brian Pitts' closing line while testifying on sanctuary cities bill: "Remember the Alamo."
—@Adelaide_Chen: I'm wondering what the vaccination rates were for kindergartners and 7th graders in Nov 2018 by Florida county. Because we think they went down. If only the state agency @HealthyFla would release them instead of putting our public records request (P051330-041119) on hold.
— DAYS UNTIL —
Easter — 3; Frank Artiles is eligible to register to lobby the Legislature — 4; Tampa mayoral runoff election — 5; "Avengers: Endgame" opens — 8; White House Correspondents' Dinner — 9; 2019 Legislative Session ends (maybe) — 15; Mother's Day — 24; Florida Chamber Florida Business Leaders' Summit on Prosperity and Economic Opportunity — 35; Memorial Day — 39; Florida Democratic Leadership Blue conference and fundraiser — 51; U.S. Open begins — 56; Father's Day — 59; Florida Chamber Learners to Earners Workforce Summit begins — 61; First Democratic presidential debates in Miami — 69; Independence Day — 77; Second Democratic presidential debates in Detroit — 103; St. Petersburg primary election — 132; "Joker" opens — 169; Florida Chamber Future of Florida Forum begins — 193; Scott Maddox trial begins — 200; 2019 General Election — 201; 3rd Annual Florida Internet and Television FITCon begins — 203; Iowa Caucuses — 291; Florida's presidential primary — 334; 2020 General Election — 565.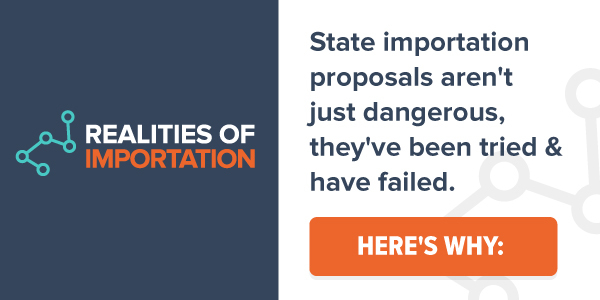 — TOP STORY —
Everyone who's paid an ounce of attention to Tampa Mayor Bob Buckhorn knew he would leave office with a heavy heart.
He'll do so in just two weeks, but not without a proper goodbye in the way Tampa residents have come to love and, sometimes, tease — with swagger.
Buckhorn offered his official goodbye in a nearly nine-minute video called "The Great Eight" highlighting his eight years in office. 
To view the video, click on the image below:
"I came here to do big stuff. I came here to build a city. I came here to change a city. I came here to pull a city up by its bootstraps from that recession that had knocked us flat," Buckhorn said.
"Hopefully when history judges my time here they will say that is exactly what I did."
The video runs through eight years of Tampa growth. It shows business ribbon cuttings, River O' Green celebrations, speeches in the new Julian B. Lane Riverfront Park Buckhorn worked to overhaul and Tampa residents smiling in places that before Buckhorn, were desolate spaces of underutilized amenities.
"There have been a lot of brick and mortar changes in our community. Downtown is radically different," Buckhorn says in the video.
The video ends on an emotional note that could draw a tear even from those who have criticized Buckhorn's priorities. 
"I know one thing, there will never be a mayor that loves this job as much as I have. I hope I made you proud," Buckhorn ends, choking up.
He then gets up, adjusts his chair in front of a cleared-off desk, turns his lights out and leaves his office. 
"Joe Henderson: Buckhorn legacy is accomplishment and, yes, swagger" via Florida Politics — Buckhorn has never been shy about letting people know just how much Tampa changed for the better during his term. Hey, if anyone deserves a victory lap, it's Buckhorn. He took over in 2011 while the city, like everywhere, was battling to recover from the Great Recession. Tampa had been knocked to its knees by economic forces beyond its control. There was no vision for downtown. Major businesses found reasons not to locate here. Tampa lacked a national identity. Buckhorn helped change all that. Tampa recovered, to use Buckhorn's beloved word, its "swagger."
— THE ADMINISTRATION —
"Ron DeSantis recommits to Canada drug plan, insists imported medicines will be safe" via Cindy Krischer Goodman of the South Florida Sun-Sentinel — An ad campaign by the Partnership for Safe Medicines began appearing this week on television during prime-time slots, announcing there is no guarantee the pills and capsules that would flow into Florida would be authentic, or even from Canada. "Importation undermines our core efforts to keep our medicine supply safe," the ad states. DeSantis said the claims in the ads are unfounded and that the drugs that would be brought in from Canada will have Food and Drug Administration approval. "It makes sense to give us the option to save money for the state and for the people, and we wouldn't do it unless the FDA says it's safe," he said.
"DeSantis remembers 58th anniversary of the Bay of Pigs, honors the veterans" via Space Coast Daily — The Governor was joined by First Lady Casey DeSantis and Lt. Gov. Jeanette Nuñez. "When you look back at the people of brigade 2506, that fought in the Bay of Pigs, they were fighting the good fight against tyranny, communism and oppression," DeSantis said. "We will not forget the atrocities of the Castro regime, and we will not be silent as the Maduro dictatorship continues to subvert the Venezuelan people to starvation and suffering."
"DeSantis approves new medical marijuana licenses for 8 nurseries" via Ryan Nicol of Florida Politics — Gov. DeSantis has signed off on a settlement agreement allowing the issuance of new medical marijuana license to eight different nurseries. That arrangement was first reported Tuesday by POLITICO Florida's Arek Sarkissian. The eight nurseries set to receive a medical marijuana license from Florida's Department of Health are Bill's Nursery, DeLeon's Bromeliads, Dewar Nurseries, Hart's Plant Nursery, Perkins Nursery, Redland Nursery, Spring Oaks Greenhouse and Tree King Tree Farm. All of those nurseries had applied for licenses under the 2014 law creating the state's medical marijuana program, and eventually sued after being denied. Only five licenses were available at the time.
Assignment editors — DeSantis will deliver remarks at the second day of the Gulf Power Economic Symposium, 8 a.m. Central time, Sandestin Golf and Beach Resort, Baytowne Conference Center, Magnolia Ballroom, 9500 Grand Sandestin Blvd., Miramar Beach.
"Nikki Fried seeks money for more gun license processing" via Brendan Farrington of The Associated Press — Agriculture Commissioner Fried said the efficiencies aren't sustainable unless the Legislature allows her to tap into a trust fund to hire more staff. Fried took office with a promise to make changes at the Division of Licensing, which had come under scrutiny after reports of licenses being issue improperly. Since then, the average time to issue an error-free application has dropped from 50 days to 20 days and the average time to review an application flagged because of errors or information in a background check has fallen from 88 days to 48 days. And that's happened while the number of applications has increased from a previous year average of 13,806 a month to 23,537 last month.
Assignment editors — DeSantis will make an announcement at Eglin Air Force Base, 10 a.m. Central time, Air Force Armament Museum Theater, 100 Museum Drive, Eglin Air Force Base.
Assignment editors — CFO Jimmy Patronis will attend the State Affairs Committee meeting to advocate for cancer benefits for Florida firefighters, 8 a.m. Eastern time, Room 17, House Office Building.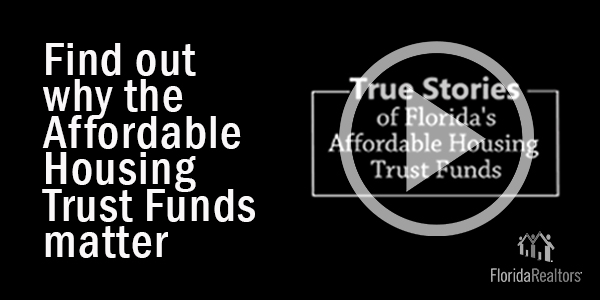 — SESSION —
"Arming teachers brings contentious debate in Senate" via Brendan Farrington of The Associated Press — Senators spent nearly two hours debating proposed amendments to a wide-ranging bill that would revise a law passed last year after 17 people were killed at a Parkland High School. The bill seeks to act on several recommendations of a commission formed to study the shootings at Marjory Stoneman Douglas High School, the most contentious of which could allow more teachers to be armed. Democratic Sen. Oscar Braynon said there were 34 confrontations between students and teachers last year in Miami-Dade County, where he lives. "Do we think it benefits those confrontations if we insert a firearm?" Braynon asked. "That happened 34 times. How many school shootings have we had in the past 200 years? One."
"GOP lawmakers make final push for immigration bill" via Florida Politics — Amid a national and state debate on immigration, Kiyan Michael wants people to know the real meaning of "permanent separation." Michael, of Jacksonville, and her husband Bobby appeared at a Wednesday news conference with Sarasota Sen. Joe Gruters and Neptune Beach Rep. Cord Byrd, both Republicans. They're carrying similar legislation this year (SB 168/HB 527). "We are 'permanently separated' from our child," said Michael, whose son Brandon was struck and killed in 2007 by a driver who was an undocumented immigrant.
"After contentious hearing, Senate immigration enforcement bill headed to floor" via Jacob Ogles of Florida Politics — What started as a ban on so-called "sanctuary cities" and morphed into a larger "immigration enforcement" bill cleared its last committee on Wednesday. Following a contentious hearing, the Senate Rules Committee advanced the bill (SB 168) on a nearly party-line vote, making it ready for the floor. A House companion (HB 527) also is ready for the floor there. "This is a bill about respecting the law, cooperating with the federal government and keeping our communities safe," said Sen. Gruters, the measure's sponsor.
Happening late last night — "Abortion parental consent passes House" via Christine Sexton of The News Service of Florida — Lawmakers debated the bill for more than three hours before voting 69-44 to pass the measure (HB 1335). The Senate is moving forward with an identical bill (SB 1774), though it has not come up for a vote on the Senate floor. A parental-consent requirement, if ultimately approved by lawmakers, would likely spark a lawsuit that could wind up before a revamped Florida Supreme Court, which struck down a parental-consent law in 1989. State law currently requires parents to be notified if their daughters are planning to have abortions, but the bill goes further by requiring parental consent. 
"Senate backs keeping alive VISIT FLORIDA" via the News Service of Florida — Targeted for extinction by the House, VISIT FLORIDA would stay in business for at least eight more years under a measure unanimously approved by the Senate. The bill (SB 178), sponsored by Sen. Gruters, would allow the Florida Tourism Industry Marketing Corporation, better known as VISIT FLORIDA, to continue operating beyond Oct. 1. Under state law, the agency must be reauthorized, or it will go away on that date. The future of the agency, supported by DeSantis, will be part of upcoming budget talks. The Senate has proposed setting aside $50 million for the agency during the 2019-2020 fiscal year, $26 million less than requested by DeSantis. The House is offering $19 million, which would cover the agency's expenses until Oct. 1.
"People plead for Michael recovery assistance: 'We're at the end of our rope'" via Karl Etters of the Tallahassee Democrat — The Carters, who ventured to Tallahassee hoping to get lawmakers to listen, were among dozens of people from along the coastline where the monstrous Category 4 storm made landfall in October. The group was joined by the aid organization Michael's Angels. Sen. Bill Montford is asking his colleagues to dip into the state's rainy day fund and add an additional $315 million to the $200 million already earmarked for storm recovery.
Health care bills passed out of House — The House on Wednesday passed two key health care bills. One (HB 821) by Rep. Cary Pigman, a Sebring Republican, allows Advanced Practice Registered Nurses (APRN) to have greater freedom in "autonomous practice," and another (HB 451) by Rep. Scott Plakon, a Longwood Republican, covers nonopioid pain medication alternatives. The Florida Association of Nurse Anesthetists (FANA) praised both. "We applaud Speaker José Oliva for his leadership and for making health care reform one of his top priorities. Like Speaker Oliva, we believe health care should offer more choices, more practitioners, more access and more quality." The second bill, they added, "will help patients make informed decisions about their pain treatment options … (including) alternatives to opioid pain medications in the marketplace."
"Senate AOB bill advances to chamber floor" via Drew Wilson of Florida Politics — The Senate assignment of benefits reform bill earned the Rules Committee's blessing Wednesday and is now primed for a floor vote. Before the OK, SB 122 was amended by its sponsor, Gulf Breeze GOP Sen. Doug Broxson, to bring it in line with the House AOB reform bill (HB 7065), which cleared the chamber with a 96-20 vote last week. Both bills would restructure the current one-way attorney fee system to account for the difference between the judgment sought by AOB contractors and what the court awards. They would allow homeowners to back out of AOB agreements and require state-backed Citizens Property Insurance Corp. share post-reform savings with policyholders. Both bills shed provisions that would have reformed auto glass AOB rules.
"Hands off: Distracted driving bill expands, advances to Senate floor" via Ryan Nicol of Florida Politics — After approval from its fourth and final committee Wednesday afternoon, a bill allowing Florida drivers to be pulled over for texting while driving is ready for the Senate floor. The measure (SB 76), filed by Sen. Wilton Simpson, got the thumbs-up from the Senate Rules Committee. It also reverted some changes made at its previous committee stop in front of the Senate Judiciary Committee. The Judiciary Committee hearing saw the legislation narrowed significantly to bring it more in line with a companion bill in the House (HB 107). But a strike-all amendment approved Wednesday expanded violations for which drivers could be pulled over. That amendment bars the use of any wireless communications device while a car is in motion, unless the driver is utilizing hands-free technology.
"Senate poised to back move of law enforcement officers" via the News Service of Florida — A shift of 19 Fish and Wildlife Conservation Commission law-enforcement officers to the Department of Environmental Protection, a change sought by DeSantis, was teed up by the Senate for a final vote. The move (HB 5401) is part of a reorganization that was outlined among environmental proposals by DeSantis in a Jan. 10 executive order. The House voted 112-0 to support the move on April 4. The number of officers represents a fraction of the more than 800 sworn officers in the Fish and Wildlife Conservation Commission.
"Bill allowing medical personnel to carry guns clears House" via The Associated Press — The Florida House passed legislation allowing medical personnel to carry guns when they are involved in tactical law enforcement duties. The vote Wednesday was 111-2 in favor of the bill, which specifies that medical staff could only carry guns if they have a concealed-weapons permit and are assigned to law enforcement units such as SWAT teams. They would have to undergo firearms training and training in the law enforcement agency's use-of-force policies.
"House passes bill expanding law enforcement drone use" via The Associated Press — Law enforcement agencies in Florida could use drones for more purposes under legislation passed unanimously by the state House. Under the measure passed 114-0 on Wednesday, drones could be used to monitor crowds of 50 or more people and for traffic management. Drones could not be used to gather evidence for traffic citations.
Bobby Powell's 'direct file' bill unanimously clears second Committee — Sen. Powell's legislation to eliminate the direct filing of juveniles into the adult justice system is moving closer to final Senate passage. "This legislation gives our state the opportunity to finally redeem itself as the national leader in condemning our youth to the adult penal system," said Powell, a West Palm Beach Democrat. The bill (SB 876) eliminates the practice of automatically trying a juvenile in adult court. The bill also allows any child being charged as an adult to request a hearing to appeal a prosecutor's decision to direct file. The bill now awaits a hearing before the Appropriations Committee before heading to the Senate floor.
"House wants Space Force to lift off in Florida" via Ryan Nicol of Florida Politics — The House approved a memorial on Wednesday asking Congress to establish the headquarters of the proposed Space Force inside the Sunshine State. The measure (HM 1281) was filed by state Rep. Tyler Sirois, a Cocoa Republican. The U.S. Department of Defense is currently studying possible locations for the Space Force headquarters. President Donald Trump proposed the creation of the Space Force as a new branch of the military. However, Congress still has to sign off on its creation. "As Florida finds itself competing with other states for the many workforce and economic benefits that accompany a new military installation, I believe Florida is the ideal choice for the headquarters of this new military command," Sirois said.
"House give support to Central Florida hospital" via the News Service of Florida — The House voted unanimously to pass a bill that would clear the way for a new Volusia County hospital that has been at the center of a legal fight. With no debate, the House voted 117-0 approve the measure (HB 523), sponsored by Rep. David Santiago. The proposal (HB 523) would allow the public Halifax Hospital Medical Center to operate hospitals outside the boundaries of its taxing district. The measure stems from a legal battle about a decision by Halifax, which is based in Daytona Beach, to build a hospital in Deltona, which is outside the district boundaries.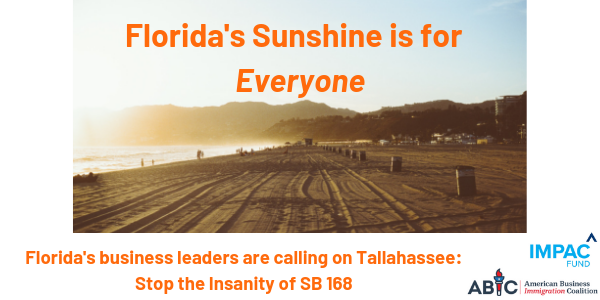 — MORE SESSION —
"Sports betting could be tied to Seminole Tribe" via Dara Kam of the News Service of Florida — Sen. Wilton Simpson, who is the Legislature's chief negotiator in gambling discussions with the A tribe, confirmed the talks open the possibility of sports betting at dog tracks, horse tracks, and jai alai frontons. Simpson confirmed the Seminoles would serve as a "hub" for sports betting, meaning they would get a cut of the bets being made outside of their facilities while being allowed to run sportsbooks at their casinos. The introduction of sports betting at the state's pari-mutuels could be problematic, however, due to a constitutional amendment that passed in November requiring statewide votes on citizens' initiatives that would expand casino-type gambling.
"Is Florida's 'tough-on-crime' era vanishing?" via Emily Mahoney of the Tampa Bay Times — Lawmakers in both the House and Senate are negotiating sweeping changes to Florida's criminal justice system. The negotiations are, in fact, a possible sign of an impending breakthrough on the issue that has struggled to pass in prior years. A group of lawmakers in the House, which has typically had more of its members with tough-on-crime stances at odds with many of the proposals, sponsored a 250-plus page bill that proposes numerous changes, including giving judges more discretion over whether to transfer juvenile cases to adult court; raising the minimum dollar amount for theft to be considered a felony; and making it easier for former felons to get professional licenses for jobs like barbering and cosmetology.
"More secrecy than sunshine: Lawmakers push for exemptions to public records, open meetings laws" via Diane Rado of Florida Phoenix — The nonprofit First Amendment Foundation in the state capital has been tracking 111 bills that would create new exemptions or extend current exemptions to open meetings and public records laws, according to president Barbara Petersen. The proposed exemptions in the 111 bills relate to court records, colleges and universities, ethics and elections, investigations and examinations, home addresses, licensing information, personal information, proprietary information, public meetings, public records, public safety and security, transparency and voter information, according to the foundation's tracking. And if many of those exemptions get approved this Session, they'd add to more than 1,122 exemptions already in the law. Petersen says there haven't been comprehensive reforms to bolster transparency laws for nearly 25 years.
"Anglers for Lake Okeechobee press to save 'heartbeat of our towns' " via Florida Politics — Dozens of people representing Lake Okeechobee's fishing industry came to the Capitol Wednesday, asking the House to go along with the Senate's $50 million appropriation for the troubled lake's Watershed Restoration project. Wearing red and white "Make Lake O Great Again" ball caps, members of Anglers for Lake Okeechobee held a news conference, then went inside to speak with lawmakers. "The high water is coming into the lake; it's completely drowning out all the aquatic vegetation in the lake," professional angler Scott Martin said. "That is our very important, our vital filter in Lake Okeechobee that cleans the water … If we can slow the flow and store the water north, it's going to make Lake Okeechobee great again."
Environmentalists call on Debbie Mayfield to fix water quality bill — Environmental groups want Sen. Mayfield to fix up her a wide-ranging water quality bill, (SB 1758), but the Melbourne Republican told Bruce Ritchie of POLITICO Florida than "their fix and my fix may not be the same thing." The bill, filed in response to 2018's algae blooms, would require septic tank cleanup plans to prevent harmful nutrients from entering Florida waterways. Environmentalists want previously included language to protect springs and other waterways back in. They are citing a March committee hearing where Mayfield said: "I will fix it — I promise you I will fix it." The Florida Springs Council and 1000 Friends of Florida say nothing's been done since the promise and "If anything were done, it would show she kept her word."
"Environmentalists cite report on oil spills as bid to ban fracking stalls" via Samantha Gross of the Miami Herald — People from the petroleum industry have said they are responsible for what they do and want to continue drilling. But drilling can cause accidents, leaks and spills because of a variety of reasons according to the national advocacy group Food & Water Watch. Environmentalists who have testified at bill hearings say fracking in Florida's porous geology escalates the risk of contaminated soil and drinking water. And a new report based on data from the Department of Environmental Protection shows that between 2015 and 2018, conventional oil drilling led to 35 spills, averaging nine a year. While fracking isn't part of Florida drilling operations now, environmentalists fear its future use will contribute to a similar pattern of incidents.
"Tom Lee amendment would block FDOT contractor payoffs" via Noah Pransky for Florida Politics — The agency, under the leadership of then-Secretary Ananth Prasad and former Gov. Rick Scott, paid the Cubic Corporation $3.6 million from construction funds to drop their protest on what would become a $344 million non-construction SunPass contract. But the payoff lacked significant documentation may have been misappropriated and left several ethical questions regarding conflicts-of-interest. Lee's amendment would address those issues through new documentation requirements, as well as a new condition to give at least a five-day notice of any such payoff to the Senate President, House Speaker, minority leaders, heads of the Legislative Budget Commission, and the state Attorney General.
"Utility storm-hardening bill could cost consumers $30 billion in rate hikes" via Jeffrey Schweers of the Tallahassee Democrat — The Florida Legislature is set to approve a measure that will allow Florida Power and Light, Duke Energy Florida and other investor-owned utilities to charge customers each year to bury thousands of power lines. The bill — which opponents call an energy-friendly capital investment scheme — has sailed through House and Senate committees with unanimous approval. It's been embraced by both Democrats and Republicans, from rural and urban districts, without questioning the potential cost to consumers.
"Advocates say auto glass, home repair AOB are 'apples and oranges'" via Drew Wilson of Florida Politics — Assignment of benefits reform bills are advancing in the House and Senate, but both have shed language related to auto glass repairs. The reasoning: Florida's independent auto-glass repair shops are being squeezed by a national competitor, and it takes a lawsuit for them to get fair pay for their work. "Now, if you go back before litigation, the reason AOB is on the rise is [insurers] went with a one-vendor system with Safelite," said Jeff Johnston, a lobbyist who represents the Florida Independent Glass Association (FIGA). Independent shops aren't blocked from performing repairs. They can still get the job, bill their customer's insurance company and collect a check. For a while that worked out for all parties, but now independent shops are paid about half what they charge, making litigation necessary for them to survive.
"Dreams of Preservation fade as builders go to battle in Tallahassee" via Bruce Ritchie of POLITICO Florida — The would-be town of Preservation has found itself forced to fight builders on a new battleground: The Legislature. Language added to a property development bill last week appears aimed at thwarting Preservation's would-be residents, who want to establish the municipality to help stop a massive housing project in an area east of Orlando. The bill from state Rep. Jason Fischer was amended by the House State Affairs Committee to require municipalities that adopt new land-use plans comply with existing development orders. In other words, dreams of a rural enclave in central Florida could be scuttled even before Preservation is founded.
— LEGISLATIVE SCHEDULE —
Assignment editors — State Rep. Dotie Joseph and a group of bipartisan lawmakers will hold a news conference to celebrate the passage of HB 563 — Unemployment Compensation, 11:30 a.m., 4th-floor Rotunda.
Today's legislative committee hearings:
The House holds a floor Session, 1 p.m., House Chamber.
House Commerce Committee meets, 8 a.m., 212 Knott Building.
House State Affairs Committee meets, 8 a.m., Morris Hall, House Office Building.
Senate Appropriations Committee meets, 9 a.m., 412 Knott Building.
The Senate Special Order Calendar Group will set the special-order calendar, which lists bills that will be heard on the Senate floor meets 15 minutes after Appropriations Committee, 401 Senate Office Building.
House Rules Committee meets 15 minutes after floor Session, 404 House Office Building.
On the Capitol Events Calendar — The Institute for African American Health will host a 'State of Minority Health' brunch on the 22nd floor. The event is to bring awareness to April being National Minority Health Month. Also:
— It's Florida A&M University Day at the Capitol. The annual event is hosted by Tallahassee-based FAMU and its National Alumni Association. "There will be remarks by lawmakers, the University President and students."
— The Florida Technology Council hosts Technology Day at the Capitol in the Capitol Courtyard.
— The Florida Floodplain Managers Association will bring a "virtual reality flood experience" to the Capitol to educate lawmakers about "risk and loss caused by flood."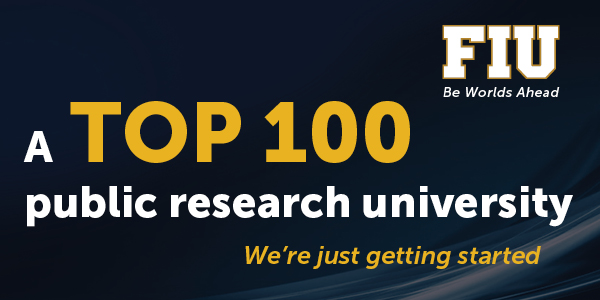 — THE OL' BALL COACHES — 
Collegiate sports coaching icons Steve Spurrier, Cliff Ellis and Mickey Andrews will come to Tallahassee, a news release said, "to implore members of the Legislature to support immediate disaster relief efforts in Northwest Florida.
"More than six months after the Category 4 impact of Hurricane Michael, residents and businesses have yet to recover from the devastation, leaving Floridians unable to rebuild their communities and their lives."
The event, "Coaches for the Florida Panhandle Press Conference," will be at noon in the Capitol's 4th-floor Rotunda.
Also scheduled to attend: state Rep. Loranne Ausley, a Tallahassee Democrat, and former state Rep. Robert Trammell, a Marianna Democrat.
— GOV. CLUB. BUFFET MENU —
Zuppa Toscana; mixed garden salad with dressing; antipasto salad; Caprese salad; deli board, lettuce, tomatoes, cheeses and bread; chicken parmigiana; beef loin pizzaiola; balsamic roast pork loin; green beans with lemon, capers, and Asiago cheese; sweet peas with crispy prosciutto; tiramisu for dessert.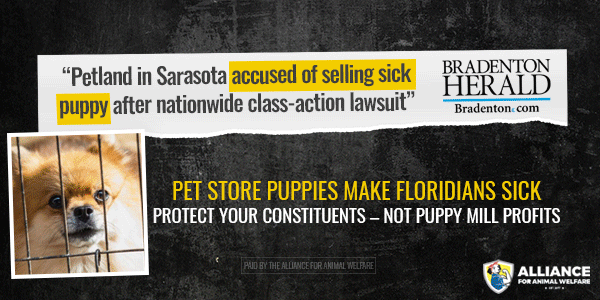 — FOR THE HEART —
Pre-emption efforts are alive and well this Legislative Session.
That's caused groups that advocate for local control to come out publicly against the bills. According to the Florida League of Cities, a staunch pre-emption critic, more than 35 measures would diminish local control.
Even the American Heart Association is criticizing pre-emption efforts contained in a bill backed by the tobacco industry.
—Exhibit A: One pre-emption package this year (HB 1299) would kick many regulations up to the state, from things like single-use plastic straws to the minimum tobacco-purchasing age.
—It's moving: The bill has just one committee stop before it can head to the floor.
—Big state: "What works for Key West is not always what works for Tallahassee," said Mark Landreth, Florida government relations director for the American Heart Association.
— FOR YOUR RADAR —
A health care reform on the horizon could be addressing a practice engaged in by pharmacy benefit managers, or PBM's.
Specifically, the state could begin taking steps to target "spread pricing." The phrase is used to describe the practice during which a pharmacy benefit manager (PBM) charges a health plan one cost and reimburses the pharmacy for a lower price.
What's left over from that transaction is referred to as the "spread."
—While they're at it: Before the House passed a plan last week to establish Canadian drug importation programs, Rep. David Santiago offered an amendment that targeted the practice. Although ultimately withdrawn, more attempts could surface. Sen. Debbie Mayfield, for example, has suggested lawmakers confront the issue if they want to lower drug costs.
—On brand: The concept fits neatly into the narrative of a House that is eager to pass health care reforms with an eye toward making markets more competitive and providing services at a cheaper cost.
—Nothing new: Other states like Kentucky and Ohio have addressed the issue. Bloomberg last year analyzed the phenomenon and reported finding "big spreads on dozens of drugs, and evidence that the spreads are growing. For many widely used generic drugs, state insurance plans are collectively paying millions of dollars in fees to private companies."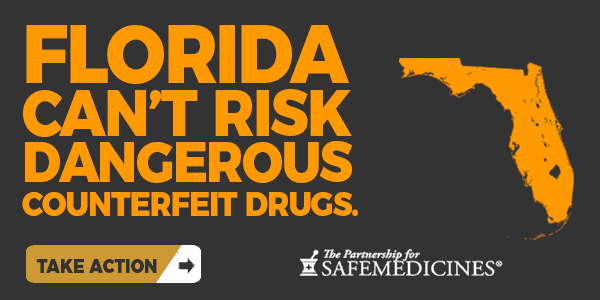 — STATEWIDE —
Scholarship administrators spar over voucher rules — Two groups that administer the state's private school voucher programs are seeking changes to how donation money is stored, reports Gary Fineout of POLITICO Florida. One group, Step Up For Students, is looking for lawmakers to allow unused motor vehicle tax credits collected for the new Hope Scholarship Program to be rolled into the larger Florida Tax Credit Scholarship Program. A smaller scholarship administrator, AAA, wants authority to keep more of the money it raises. State law requires AAA and Step Up to surrender donations that amount to more than 25 percent of their total collections, a threshold that has been breached at AAA because of its small size. Step Up opposes that change, though the money AAA surrendered last year was shifted to Step Up.
"School districts, charters, sheriffs. Who decides if teachers can be armed?" via Emily Mahoney of the Tampa Bay Times — Under current law both a school district and their county's sheriff must agree to offer the "Guardian program" before teachers can carry guns on campus. The sheriff's office is then charged with offering teachers and other personnel with the proper training and psychological screening. Some districts have opted to hire security staff whose only role is armed protection. But under an amendment to the bill, sheriff's offices must offer that training if school districts request it, though that sheriff may contract with another sheriff to provide it instead. Additionally, if a district decides not to participate in the program but a charter school disagrees, they can ask their county's sheriff to offer the training to their staff anyway.
Jamie Grant and Andrew Warren spar online over Amendment 4" via the Tampa Bay Times — Grant is the lead House sponsor of a bill that would require repayment of all restitution, fines and court fees before allowing voting rights restoration. He says that's how the amendment was sold to the public, but supporters, including Warren, say those payments often aren't part of the sentence. They charge Grant and Republicans are trying to undermine the amendment because the new voters would be mostly black and Democrats. "In passing #Amendment4, Floridians clearly voiced their desire to restore the right to vote to 1.4 million disenfranchised voters. We cannot let the Legislature erect roadblocks that silence our voice," Warren tweeted, citing an editorial describing the bill as a "poll tax," a fee once used to disenfranchise black voters.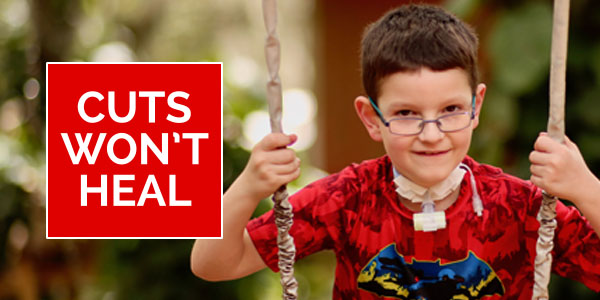 — THE TRAIL —
"Another day, another attack: David Straz blasts Jane Castor for 'good old boy' campaign contributions" via Janelle Irwin Taylor of Florida Politics — In the latest 30-second spot, the Straz campaign takes aim at Castor for accepting "hundreds of thousands from city contractors." The ad specifically references $200,000 from the "Channelside developer" and $26,000 from Domain Homes. "Jane Castor sold us out. $906K from the 'good old boys,'" a female narrator says in the ad. The spot then shifts to a male announcer. "We can trust David Straz. No contributions over $500," he says. That's not true. Throughout his campaign, Straz has accepted at least a dozen campaign contributions that exceeded $500, according to campaign finance records first reported by the Tampa Bay Times.
To view the ad, click on the image below: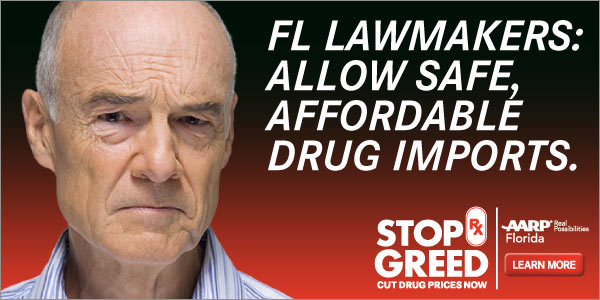 — LOCAL —
"Broward schools grapple with dwindling enrollment" via Scott Travers of the Orlando Sentinel — About 1,800 fewer students attend Broward's district-run schools this year, and School Board members are looking for ways to deal with that. Parents cite a lack of individual instruction, safety and bullying concerns, mediocre school grades and poor discipline for pulling their kids out of traditional public schools, according to surveys conducted by the district. The quality of schools is also a factor for many parents who move away from Broward County. Other factors include new job opportunities and housing costs.
"Hillsborough County set to raise hotel tax" via Anastasia Dawson the Tampa Bay Times — Hillsborough County commissioners voted 6 to 1 Wednesday to move forward with a plan to add an additional penny to the tax on hotel and rental stays, which currently carry a 5 percent sales tax. Once a county ordinance is approved, it will make Hillsborough only the ninth county in Florida to levy the so-called "sixth-cent tax," an option the state only makes available to "high-impact tourism counties." Hillsborough qualified for that designation by collecting about $673 million in hotel revenue during the 2018 calendar year — well above the $600 million threshold required. The tax would add about $2 to a $200 overnight stay.
"Prosecutors plan to release Robert Kraft's massage parlor video, but with nudity blurred out" via Marc Freeman of the South Florida Sun-Sentinel — Immediately following that news, attorneys for Kraft sought an emergency court order to prevent the release of the massage parlor footage, calling it an unconstitutional invasion of privacy. The lawyers for the 77-year-old billionaire blasted the impending disclosure as "prosecutorial misconduct that is nothing short of appalling." "Mr. Kraft has an obvious and profound stake in any potential disclosure of the sensitive materials at issue, which, among other things, depict him naked," his lawyers wrote.
"Former foster child testifies in Sarasota sex abuse trial" via Daphne Chen of the Sarasota Herald-Tribune — A young girl took the witness stand and repeated what she had told police investigators a year earlier — that her former foster father had approached her in a bedroom and put "his pee-pee" in her mouth. Her testimony is central to the case that the state is building against 64-year-old Gilberto Rios, a longtime foster father in North Port who is charged with sexual battery against the then-3-year-old girl. In his defense, attorneys representing Rios used their opening arguments to ask the four-woman, four-man jury to keep in mind that Rios and his wife, Nereida, fostered hundreds of children over the past 25 years. But the accusations for which Rios is being tried are not the first to surface.
"West Palm Beach mom arrested after 1-year-old's death" via Olivia Hitchcock of the Palm Beach Post — No one is certain exactly how, in June, a 1-year-old broke his arm, or how, months later, he ended up with "numerous unexplained injuries." But one thing is unmistakable: Jeremiah Malachi Bradshaw was killed. The little boy died Nov. 24 after nearly four weeks in a hospital. He was a month shy of his second birthday. On Monday, West Palm Beach police arrested his mother, 25-year-old Stephanie Robinson, on a child-neglect charge. Detectives say she repeatedly failed to protect Jeremiah, which ultimately led to his death. "There is a pattern of this child being endangered," the Florida Department of Children and Families said in a report cited by West Palm Beach police.
"$23 million in housing money heading toward Central Florida" via Scott Powers of Florida Politics — The federal government is sending Central Florida $23.4 million in various federal housing grants including programs to increase affordable housing, reduce homelessness, revitalize communities and provide suitable homes for individuals with HIV/AIDS, the regions' congressional delegation announced Wednesday. Orange County is set to get $9.8 million overall, and the city of Orlando $7.6 million. Seminole County is in line for $2.8 million, Osceola County, and Sanford $478,000.
"City of Tallahassee lands Northwood Centre at auction for $6.8 million" via Tallahassee Democrat — The city of Tallahassee bid of $6.8 million for the Northwood Centre on the last day of an auction was enough to win. It now owns the 34.5-acre parcel after a last-minute effort by city commissioners to get into the mix of investors looking to scoop up the property. Those investors remain confidential, but in the final day of bidding the price of the ailing buildings and land rose significantly … The property, wedged between Tharpe and North Monroe streets, has faced environmental problems from mold and bat guano.
"Superfast 5G may be live in Miami by Super Bowl" via Jesse Scheckner of Miami Today — Commissioners in Audrey Edmonson's Chairwoman's Policy Council voted 4-0 to permit Verizon Wireless, AT&T and Crown Castle to attach 5G small cell antennas to county poles on public rights of way. If approved May 7, the companies will pay $150 yearly per small cell attachment on county property, including wood and metal poles, utility cables and streetlights. The cells, which must be no more than 300 feet apart, will be made to match present aesthetics, Crown Castle Government Affairs Manager Jessica Fernandez said. Where no poles or similar infrastructure exists, she said, they'd be "camouflaged" to look like common features like mailboxes. 5G will bring data rates of up to 1 gigabyte per second, 20 times faster than now.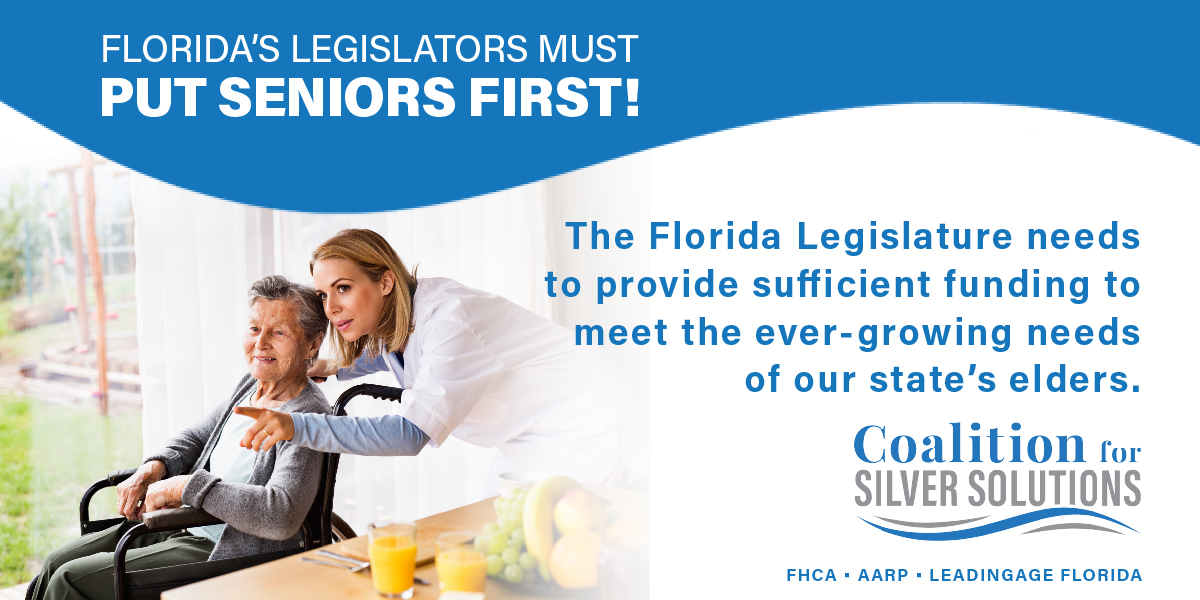 — D.C. MATTERS —
"U.S. restricts travel, remittances to Cuba as part of a new policy under Trump" via Nora Gamez Torres of the Miami Herald — The Trump administration is tightening restrictions on travel and remittances to Cuba, reversing the engagement policies from the Obama era while increasing pressure on the island's government in response to its support of the Nicolás Maduro regime in Venezuela. Travel to Cuba for reasons other than family visits will be limited, to restrict travel deemed as "veiled tourism," said a high-ranking official who spoke on condition of anonymity.
"Trump's 'troika of tyranny' sanctions have Florida audience in mind" via Marc Caputo of POLITICO — On the 58th anniversary of the Bay of Pigs invasion, Trump's national security adviser John Bolton addressed a group of Cuban-American veterans of the failed effort to topple Fidel Castro and announced a series of crackdowns on Cuba and its allies. It was part of a call to arms to fight socialism abroad, but it was also a message for domestic consumption — particularly in Florida, home to large Cuban American and Central and South American communities. "We will need your help in the days ahead. We must all reject the forces of communism and socialism in this Hemisphere — and in this country," Bolton told the veterans' group called Brigade 2506.
"Trump inaugural gala organizers chide Post reporting, but still offer no financial records" via Lulu Ramadan of the Palm Beach Post — The organizers said money from attendees and sponsors covered the precise cost of the January 2017 event at the Washington Mayflower Hotel with no money flowing to their political committee, which would have been required to report contributions it received. However, the head of the gala's fundraising subcommittee, Washington lobbyist Puneet Ahluwalia, told The Post for its Sunday story that checks were made out directly to the committee.
"Democrats accuse Rick Scott of siding with Trump to block disaster aid for Puerto Rico" via Camilo Montoya-Galvez of CBS News — "It is amazing to me that Sen. Scott is choosing at this time, along with Leader [Mitch] McConnell, to stand with President Trump and choose Puerto Rico as a grudge match to hold back disaster relief for our own state," Rep. Darren Soto told reporters. Soto joined fellow Florida Reps. Debbie Mucarsel-Powell and Kathy Castor to denounce the Senate's failure to broker an agreement and allocate aid for disaster-hit areas across the country. They specifically targeted Scott, claiming he is backtracking on one of his signature campaign promises: helping Puerto Rico recover from a pair of storms in 2017.
— "Watch Satanists praise Gov. Scott in clip from new doc 'Hail, Satan?'" via E.J. Dickson of Rolling Stone
"Darren Soto takes heat for Puerto Rico statehood bill, concedes new island vote may be needed" via Steven Lemongello of the Orlando Sentinel — Soto inserted himself into a bitter, longstanding political battle when he introduced a bill last month to make Puerto Rico the 51st state, which support among Puerto Rican voters in Florida offset by a backlash on both the island and among some mainland U.S. political groups.
"Mario Diaz-Balart backs security bills in the House" via Kevin Derby of the Sunshine State News — Rep. Tom Rice of South Carolina showcased his proposal "to improve the national instant criminal background check system to search the National Data Exchange database when conducting criminal background checks." Rice weighed in on his "21st Century NICS Act" this week as the bill is before the U.S. House Judiciary Committee. Diaz-Balart and Ted Yoho are original co-sponsors of the bill., Diaz-Balart threw his support behind the "Safe to Tell Act" from U.S. Rep. Jim Himes of Connecticut which "creates a grant program for states to develop systems, such as telephone hotlines, mobile applications, or websites that allow people to report potential threats to schools anonymously."
Scoop — Hollywood Mayor attended Opportunity Zone Conference — Joshua Levy attended the event. President Trump delivered remarks. "Opportunity Zones are a critical part of President Trump's efforts to bring economic opportunity to communities that have been left behind," a statement said. "The Tax Cuts and Jobs Act (TCJA) included a new Opportunity Zones incentive designed to bring investment to struggling communities across the country. Over 8,700 communities in all 50 states, D.C. and five U.S. territories have been designated as Opportunity Zones. State, local, tribal, and community leaders have championed Opportunity Zones and today's conference sought to highlight and explore further opportunities to maximize investment and development."
— 2020 —
"Swing voters view Beto O'Rourke as Trump trump's biggest young threat" via Alexi McCammond of Axios — This was another takeaway from the Engagious/FPG focus group last week. Participants were shown 2-minute video clips from O'Rourke, Julián Castro, Tulsi Gabbard, and Pete Buttigieg and asked to score them based on who Trump should be most concerned about heading into his re-election. Although these voters — who have flipped between parties in past presidential elections — ranked Beto as the biggest threat among the four candidates, they only scored him a 5.7 out of 10. In the latest Morning Consult poll, Beto ranked higher than these other candidates, too. That's still not great for Democrats. Their reactions to the candidates, including Beto, show the personality traits these candidates need to shed to win over some swing voters in Ohio.
"How Bernie Sanders thinks he can win Pennsylvania — and the presidency" via Holly Otterbein of POLITICO — Pennsylvania could be one of the most challenging states in the Rust Belt for Sanders to make his case. While he can point to the fact that he won Michigan and Wisconsin in the 2016 primary before Trump carried them later that year, Hillary Clinton crushed Sanders in Pennsylvania. Meanwhile, Joe Biden, a former vice president and Scranton native, looms. That difficult plight formed the backdrop of Sanders' just-completed four-day swing through the industrial Midwest, designed to demonstrate that he can win back the states that delivered Trump the presidency. Sanders made abundantly clear that organized labor will be a linchpin of his strategy, as will his populist message on trade and health care.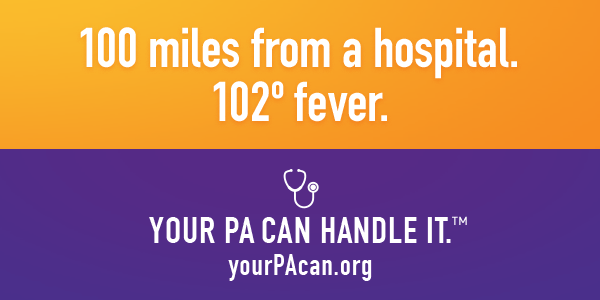 — OPINIONS —
"Andrew Gillum: Ron DeSantis, Legislature should follow voter intent on felons rights." via the Tampa Bay Times — DeSantis and the Florida Legislature have not championed this historic moment. They've been obstructing its implementation or silent — equally criminal. While supervisors of elections all across our state opened the rolls to ex-felons almost immediately, lawmakers moved swiftly to prevent our newly redeemed citizens from participating in democracy. They've resorted to the same tactics implemented in 1885 by Florida neo-confederates scared of the future and social equality — a poll tax. By requiring full monetary restitution to be paid before civil rights are restored, lawmakers would be unconstitutionally burdening reformed ex-felons attempting to participate in our society.
"Republican legislators choose guns over teachers" via the Tampa Bay Times editorial board — Senate Republicans unveiled revised school safety legislation and defeated an attempt by Democrats to remove the section allowing classroom teachers to be trained and armed on campus. The final Senate vote is expected to be no different. That will leave it up to local school boards to react with some sanity and reject adding even more guns into their schools. Siding with guns rather than teachers were these five Tampa Bay Republican senators: Jeff Brandes, Senate President Bill Galvano, Ed Hooper, Tom Lee and Simpson. The two Tampa Bay Senate Democrats stood with teachers and common sense in voting to maintain current law and not permit arming classroom teachers: Janet Cruz and Darryl Rouson.
"He almost got away with political payback. But Floridians love their firefighters" via Fabiola Santiago of the Miami Herald — "The Speaker forgets what we do." Buzzo is talking about Florida House Speaker Oliva of Miami Lakes, who had refused all session long to allow cancer coverage legislation — which has overwhelming bipartisan support in both legislative chambers, a rarity — to be heard in a single House committee. He was exercising his power in the name of hard-line Republican Hialeah-Miami Lakes partisan politics. Last election, firefighters almost torpedoed his plans.
"VISIT FLORIDA and Enterprise Florida are essential to Florida's tourism economy" via Pat Neal and Dominic Calabro for the Orlando Sentinel — Much of Florida's success can be attributed to two critical public-private partnerships — VISIT FLORIDA, the state's destination marketing organization, and Enterprise Florida, the state's principal economic development organization. For many years, Florida TaxWatch research has supported investment in the state's tourism industry and economic development. Attracting new businesses and tourists will continue to get more and more competitive by the year, and since tourism and economic development play a major role in Florida's economic strength, it is imperative that the Legislature continues to invest in VISIT FLORIDA and Enterprise Florida so the state can successfully compete against others, primarily California and Texas.
"Nick Tomboulides: Addressing term limits haters" via Florida Politics — What is it about the words "term limits" that irritates so many in Florida's political class? Have term limits ruined our governorship? No. They've given us a young and energetic Governor who is held in high regard by voters across the political spectrum. What about our state Legislature? Have term limits messed that up? Not according to rankings of states. The Mercatus Center says Florida is the most fiscally healthy state in America; the Cato Institute says we're the freest. Meanwhile, states without term limits — and Congress, of course — are fiscally troubled, to say the least. According to the Census Bureau, Florida leads the nation in population growth. Nearly 1000 people move here every day thanks to our stewardship.
"Matt Caldwell: Use existing roads to benefit growth and the environment" via Florida Politics — The challenge is that what makes our rural communities so quaint also holds them back economically. How do you help increase opportunity without ruining the character of a community, both socially and environmentally? The typical way that help arrives is in a "bypass" that lets traffic skip the slow speeds "in town." But this bypass shouldn't just be a new road to fill with traffic again. Make it a truly limited access bypass and allow the existing, rural towns to serve as the place you still go for gas and food. They've already invested in all the infrastructure; keep the investment where it can multiply the benefit.
"Florida tomato farmers in a crisis" via the Ocala Star-Banner editorial board — Florida tomato farmers, the nation's leading producer of tomatoes, allege Mexican growers are running them out of business by lowballing prices in violation of trade agreements. Spurred by the Maitland-based Florida Tomato Exchange, the Commerce Department announced that after 13 months of fruitless negotiations to ink a new extension of the pact, known as a Suspension Agreement, the U.S. would withdraw and investigate accusations of dumping by Mexico. Last week, groups that represent the bulk of Mexican growers replied that they would return to the bargaining table ahead of the U.S. pullout on May 7. The administration's get-tough attitude apparently has paid off with potential concessions from Mexico. Yet, history suggests the agreements mean little to them.
"I don't need a DNA test to tell me how black I am" via Erin Aubrey Kaplan of The New York Times — I've never been interested in DNA tests. I think the tests are a fad that distracts us from the harsh realities of race and identity in America. They encourage us to pretend that in terms of shaping who we really are, individual narratives matter more than the narrative of the country as a whole. There is no test for separation and tribalism, and yet they are baked into our cultural DNA. I don't need a DNA test to tell me that I come from everywhere. Creoles are the original American racial mélange of black and European — French and Spanish mostly — and frequently Native American. I didn't want questions, raised by DNA tests or anything else, about that belonging.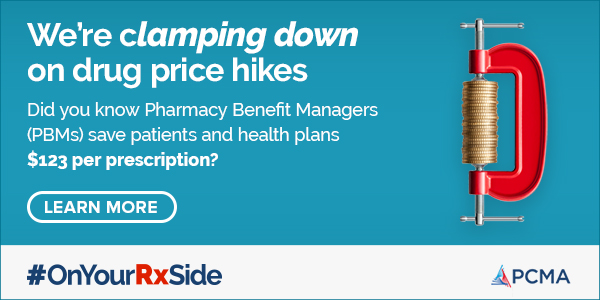 — MOVEMENTS —
"Desmond Meade recognized by TIME as 'Most Influential'" via Scott Powers of Florida Politics — Florida's voter rights restoration champion Meade of Orlando is being featured in the latest issue of Time magazine as one of the 100 most influential people in 2019. Meade was the driving force, face, and soul of the broad, grassroots campaign last year for the passage of Amendment 4 to the Florida Constitution, restoring voting rights to people like himself who had been convicted of felonies yet served their full sentences. TIME named him as one of influential "Icons," along with such varied others like Taylor Swift, Michelle Obama, and Christine Blasey Ford.
Tweet, tweet:
"Florida Polytechnic University Board taps Lakeland businesswoman to head its foundation" via Janelle Irwin Taylor of Florida Politics — Alice Hunt will serve as the new chair of the Florida Polytechnic University Foundation Board of Directors. Hunt and her husband, Chuck Hunt, founded Hunt Construction, which has served Central Florida for 34 years. Hunt joined the Florida Poly Board of Directors four years ago and served the last two as its vice chair. "I've been an advocate for Florida Poly for many years, and I'm excited to take on this leadership role within the Foundation," Hunt said. "I'm looking forward to continuing to engage the community and to grow philanthropic support for the University."
New and renewed lobbying registrations:
Brian Ballard, Chris Dorworth, Katherine San Pedro, Ballard Partners: CJS & Family, Cyxtera Technologies, Krome Grove Land Trust
Heather Turnbull, Amy Bisceglia, Rubin Turnbull & Associates: Veterans Lodge
Paul Hawkes: Classy Cycles
Mark Murray: Alliance of Independent Nursing Schools
Herschel Vinyard: JEA
"Lobbying over car-sharing is exhausting state lawmakers" via Joshua Brustein of Bloomberg — The main issue in each state's debate is how to define car-sharing. Just as Airbnb has insisted it has nothing to do with hotels and Uber bristles at the suggestion it runs a taxi service, this batch of startups says it's not in the automobile rental business but instead acts as a facilitator of transactions between people who use their services. Their marketing materials have blurred that distinction, though. Turo's homepage had a banner that read, "Rent better cars" until last June, when it switched to, "Skip the rental counter." Critics say the startups are mostly interested in minimizing tax liabilities. Turo and Getaround don't deny this. The emerging legislative battle is something of a validation for Turo and Getaround.
— SUNSHINE SPORTS —
The Lightning had a quick fall from great heights.
The Tampa hockey team lost 7-3 in their final game against the Columbus Blue Jackets this week.
That's after tying the National Hockey League regular-season win record. The team lost the first four playoff games it played, meaning it's walking away from a historic season without a playoff win.
—More history: It's actually the first time the winningest regular-season team failed to chalk a victory in the playoffs.
—Laughing stock: National media isn't letting the letdown go unnoticed. The Tampa Bay Times has those has comments compiled here. One example is Deadspin's remark that "never has an NHL team had more reason to be embarrassed."
—Other side: The Columbus Blue Jackets had never won a playoff game until this year. "They were the Cleveland Browns on blades," remarked Columbus Dispatch columnist Michael Arace
—
Joel Quenneville, the newly hired coach of the Florida Panthers, has been described as a solid addition to the South Florida hockey team.
But a billboard welcoming the three-time champion coach has caught the attention of people in some of the darkest corners of the internet.
The Miami New Times reports that followers of the QAnon conspiracy theory are interpreting the inscription on the billboard — "Q IS HERE" — as a gesture to the cause.
—What's Q?: New Times writer Jerry Iannelli said the far-right conspiracy began on the online 4chan forum in 2017. "A user named 'Q Clearance Patriot' started claiming in 2017 he or she had inside access to the president, and people quickly began to believe Q was posting insider intelligence about President Trump."
—Mainstream: There's zero evidence to suggest the billboard actually is a nod to QAnon. Still, "QAnon is bleeding into all sorts of real-life events, and larger numbers of people keep turning up at Trump rallies wearing Q shirts or holding Q signs." In fact, we reported not too long ago that a 2020 Republican challenger to U.S. Rep. Al Lawson subscribes to the theory.
—Back to sports: ESPN reports Quenneville is one of only 11 coaches to have three Stanley Cup wins. "His 890 wins are second only to Scotty Bowman in NHL history."
—
Bucs go abroad — The NFL recently announced that the Tampa Bay Buccaneers would play in one of five international series games. On Oct. 13 (Week 6) the Bucs will host the Carolina Panthers at Tottenham Hotspur Stadium in London. It will be the third time the Bay franchise plays in England.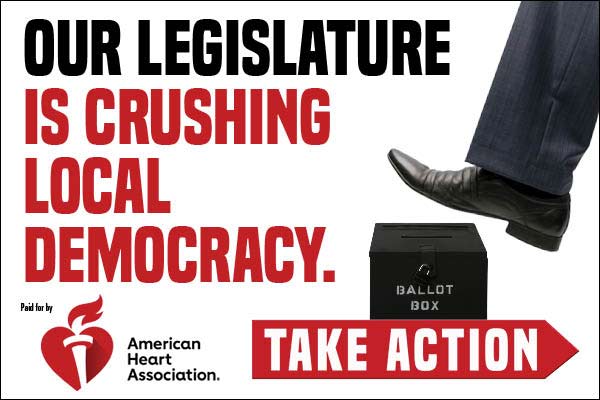 — ALOE —
"After Beyoncé surprise album, Netflix 'Homecoming' documentary features familiar FAMU faces" via Byron Dobson of the Tallahassee Democrat — Before the much-anticipated Netflix documentary, "Homecoming: A Film By Beyoncé" was scheduled to start streaming at 3:01 a.m. Wednesday, Don P. Roberts wasn't quite sure what to expect. Queen Bey dropped a surprise 40-track album Wednesday to accompany the documentary, wowing the world and her faithful Beehive of fans.
To view the trailer, click on the image below:
"Six minutes of sex and gore cut from Game of Thrones season premiere in China" via Yong Xiong and Ben Westcott of CNN — China-based fans of "Game of Thrones" missed out on six minutes of violence, prostitutes and coarse language which was cut from the premiere of the show's final season. Chinese media giant Tencent owns the exclusive rights to the widely loved HBO series inside the country, where it can be watched on the company's website and app. HBO itself is not available to the general public there, leaving the censored version on Tencent as the only legal option.
"A new 'Beauty and the Beast' bar is coming to Disney World this fall" via Lucia Peters of Bustle — The Beauty And The Beast bar is coming to the Grand Floridian. We don't have a name for the spot yet, but according to the official Disney Parks Blog, it will feature "four unique spaces inspired by Belle and the Beast," ranging from Belle's spectacular library inside the Beast's castle to the movie's iconic ballroom. I don't know about you but curling up in Belle's library with a nice glass of wine sounds like an ideal evening to me.
"Scooters at packed Disney World parks spawn accidents, lawsuits and glares" via Gabrielle Russon of the Orlando Sentinel — Scooters are as visible at Disney parks as Mickey Mouse ears and turkey legs, and they provide a lifeline for people, some with hidden disabilities, who can't walk the extensive grounds. But amid rapidly growing Disney crowds, the vehicles have brought on a rise of lawsuits filed by people complaining about being run over or drivers saying they were injured in accidents. In 2018, at least 11 lawsuits were filed that allege injuries caused by scooters at Disney, the most in the past five years.
— HAPPY BIRTHDAY —
Happy birthday to the best health care reporter in the state and STILL the best reporter in her household, Christine Jordan Sexton, as well as Sen. Ed Hooper's better half, Lee, and legislative aide Vance Coley.
—
Sunburn is authored and assembled by Peter Schorsch, Phil Ammann, Jim Rosica, Dan McAuliffe, and Drew Wilson.