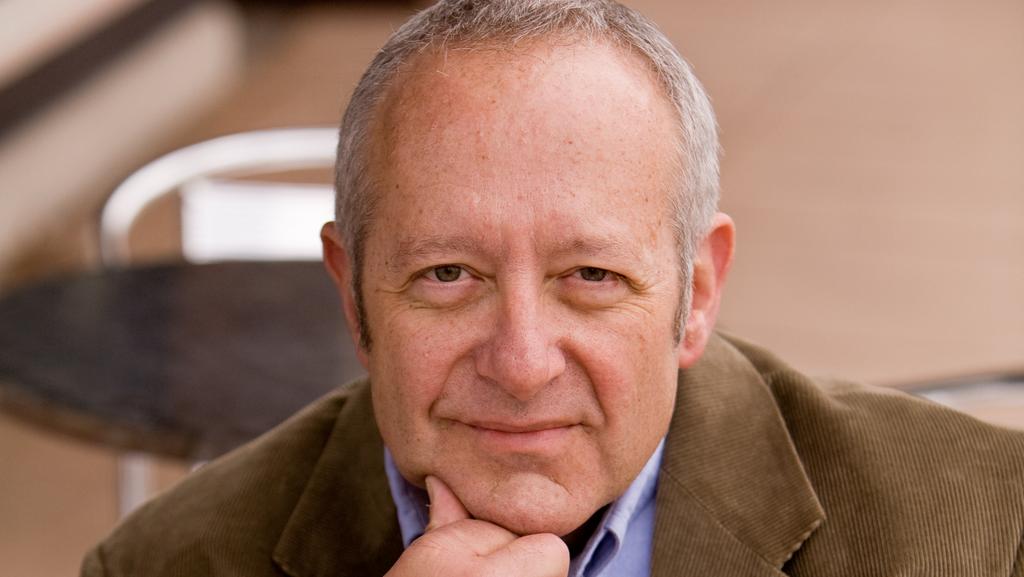 Kopp came under fire earlier this year after terminating the station's co-founder Rob Lorei.
WMNF General Manager Craig Kopp has resigned.
Kopp came under fire earlier this year after terminating the station's News and Public Affairs Director Rob Lorei, a co-founder of the station.
In a letter addressed to station staff, volunteer programmers or anyone who subscribed to the "station biz" updates, Kopp issued a harsh rebuke to the entire firing and grievance process that ultimately led to Lorei's reinstatement.
"I am presented with what is an unworkable situation as General Manager of WMNF. I manage the station, except for News and Public Affairs, which is now the fiefdom of Rob Lorei and his followers," Kopp wrote. "I love WMNF as a concept and have dedicated myself to setting it up to continue far into the future. But the reinstatement of Rob Lorei assures that it will remain firmly rooted in the past."
In the days following Lorei's termination, hundreds of listeners who contributed financially to the station withdrew support. Kopp publicly estimated the station lost at least $30,000 from canceled "Circle of Friends" memberships.
Lorei claimed he was improperly terminated based on several critiques, most of which he disputed.
Kopp was most harshly criticized for giving Lorei just 15-minutes to leave the building after he was fired.
Social media went ablaze with a massive community effort to reinstate Lorei and calls for Kopp to resign ranged from subtle and professional to brutally direct and, in some cases, mean.
In his letter of resignation, which is effective immediately, Kopp defended his decision to fire Lorei.
"In the past year, he had been cited for insubordination and had proved to be unmanageable. Board of Directors representatives were informed of every step of the process. Every step of the process was guided by WMNF's labor attorney," Kopp wrote.
"In the ensuring (sic), but expected, furor over the dismissal of one of the founders of the radio station, I was asked by my Board of Directors to remain silent on this personnel matter while all manner of incorrect things were said about my reasoning for the firing and about me professionally and personally."
He described Lorei as unmanageable and aggressive with "an inability to change as an employee."
Kopp said he tried to move past the issue and continue his work to advance the station into a sustainable future. The last straw, he wrote, was an anti-Semitic post on a WMNF bulletin board.
"It was a meme of the Star of David made out of currency and the words 'Follow the Money,'" Kopp wrote.
That post came after Kopp proposed launching a radio show about issues facing the Jewish community to "balance the views espoused on the WMNF public affairs show True Talk."
Kopp wrote that it was Lorei who declined the idea, telling him, in Kopp's words, such a show was "better suited for conservative talk radio and not in line with the mission and values of WMNF."
"Now, I always knew that the WMNF culture had a toxic side. It has really not grown outside of its original core of listeners in 40 years. And that core's perceived ownership of everything that happens at WMNF is an existential threat to its long term existence," Kopp wrote. 
Lorei responded shortly after rebutting Kopp's claims.
"Over the years Sunday Simcha/The Jewish Sound has featured hundreds of interviews and news segments about anti-Semitism, religion, Israel, the Palestinians and US policy in the Middle East. The hosts of the program have always been free to decide how much time to devote to music, talk and interviews," Lorei wrote in response.
"The pilot program [Craig helped record] clearly saw Saudi Arabia as a positive US ally in the Middle East, saw Iran as the biggest threat to peace in the region, falsely claimed that Iran was arming Sunni terrorism and blamed the BDS movement as the largest cause of anti-Semitism in the US. These are all good conservative talking points- of the kind you can find any day on FOX News. What was interesting was that there was almost no focus on the rise of domestic right wing extremism as a cause of anti-Semitism in the US."
In a sharp turn from the previous tone surrounding Lorei's firing, comments on a Facebook post sharing Kopp's letter wished him well. A few others lamented the move was wrong for the station. Some have posted individual comments indicating they were glad Kopp was gone.