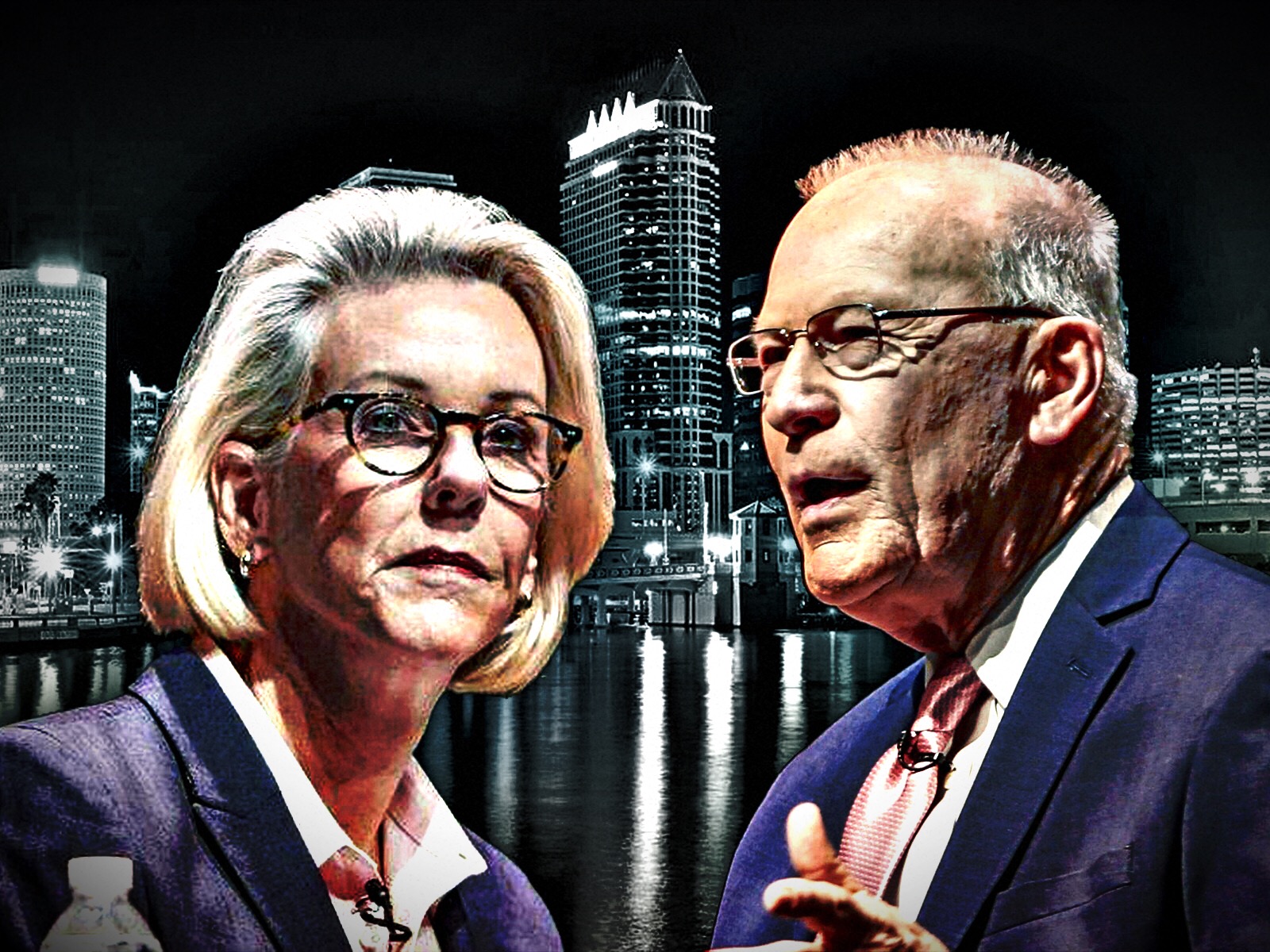 Straz would still lose even if he captured support from all remaining undecided voters.
Jane Castor appears poised to win big in next Tuesday's Tampa mayoral runoff.
A University of North Florida poll released late Monday shows Castor 36 points ahead of her challenger, philanthropist David Straz.
Of more than 650 likely voters polled, 64 percent said they planned to vote or had already voted for Castor. Only 28 percent were voting for Straz with the remaining 9 percent still undecided.
If the polling numbers are indicative of actual voting trends, Straz would still lose even if he captured support from all remaining undecided voters.
The polling results echo those from the March 5 municipal election in which Castor led Straz by 33 points.
"Castor almost got to 50 percent in the March election, it appears as though the will easily garner a majority of the vote next week," said Michael Binder, faculty director of the Public Opinion Research Lab at UNF.
Castor's support is highest among Democrats with 68 percent of those supporting the former Police Chief. Among Republicans, Castor's support was lower but still represented a strong majority with 59 percent supporting her.
The poll also suggests Straz's negative campaign tactics aren't working. Of the more than 700 respondents asked whether Tampa was headed in the right direction, 78 percent said it was.
That counters Straz's narrative that the city is being run by a "good ol' boys" network and needs to be cleaned up.
Castor also leads voters on issues identified as top priorities in the city. Twenty-seven percent of respondents said access to public transportation is their top priority. Of those who ranked transportation at the top of their priorities, 72 percent supported Castor.
"The most important issue to voters across all parties, access to public transportation, is one of Castor's strongest issues," Binder said.
Straz did not lead Castor in any of the top nine issues upon which voters were polled.
There's one bright spot for Straz: A majority of voters polled want to get rid of red light cameras, one of Straz's top campaign priorities.
Of those polled, 54 percent want to stop the city's "Stop on Red Tampa" program while just 42 percent favored keeping it.
The poll's demographics match Tampa's political makeup with 54 percent of responses from Democrats. Nearly half of Tampa's registered voters are Democrats.
More than three-quarters of the surveys were conducted on cell phones with the rest on landlines.