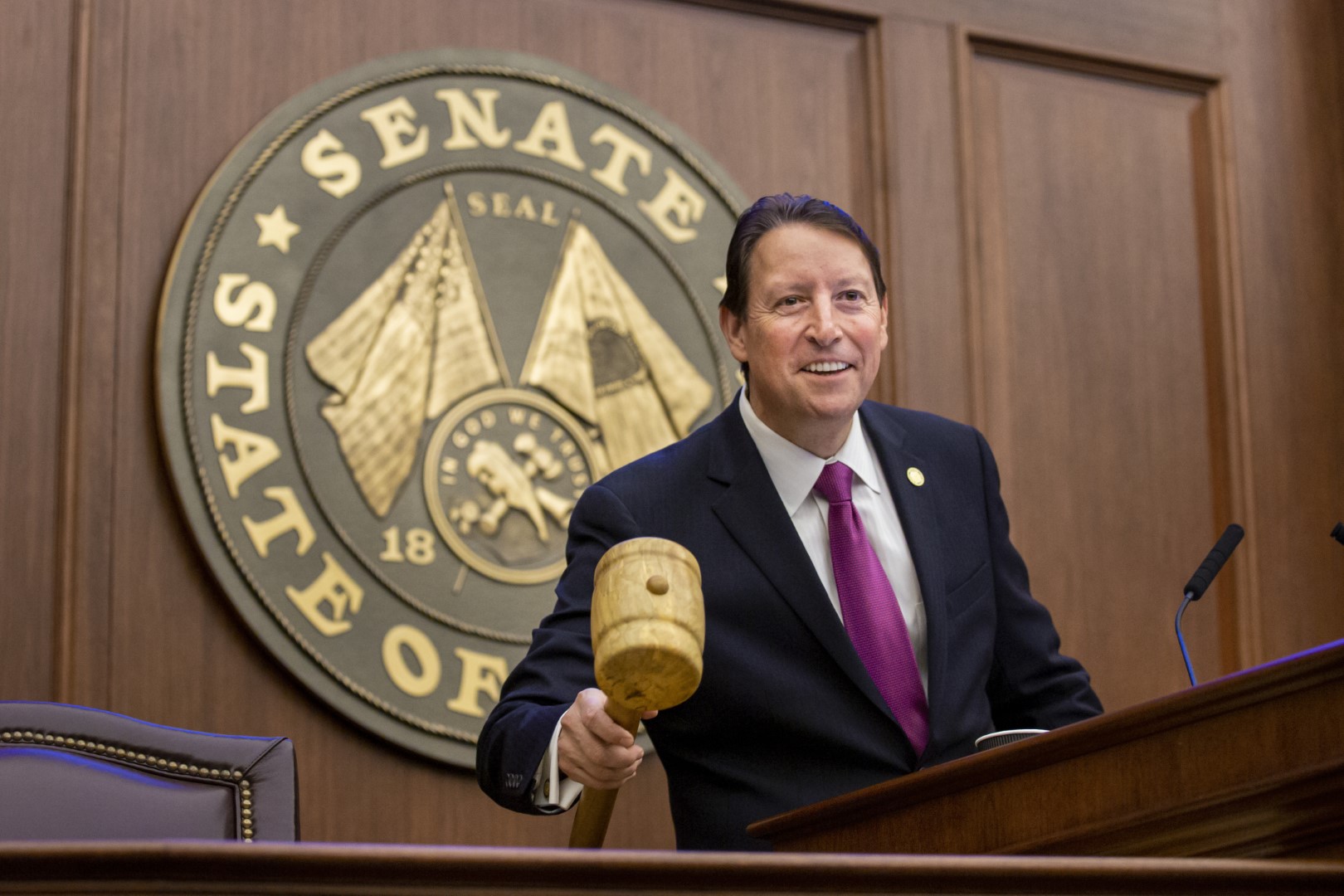 Also on the menu: A bill that would repeal VISIT FLORIDA's sunset date.
The Senate will consider a number of closely watched issues during a floor session Wednesday.
Among the legislation on special order is a bill (SB 7030) that would expand the state's "guardian" program to trained and willing teachers. Currently, educators are not able to participate in the program, created by lawmakers in the wake of the Parkland shooting last year.
Senators also will consider a bill (SB 7068) that would kickstart funding to extend or construct three major toll roads. The projects are a priority for Senate President Bill Galvano, who has pointed to a need to better infrastructure in the rural areas of the state.
Senate Democrats have pushed back against allowing teachers to carry firearms in the classroom. But a fact-finding panel spawned after the shooting recommended the state pursue the policy.
The bill advanced narrowly through its final committee stop last week. Republican Sen. Anitere Flores, of Miami, voted against the bill. The Tampa Bay Times has reported that the Senate could remove the arming-teachers provision from the legislation.
The ambitious infrastructure plan is carried by Republican Sen. Tom Lee, of Thonotosassa. It would set aside $45 million in next year's budget for the projects, which include extending the Tampa-area Suncoast Parkway to the Florida-Georgia line, connecting the northern terminus of the Florida Turnpike to the Suncoast Parkway, and constructing the Southwest-Central Florida Connector between Polk and Collier counties.
The Senate also will consider on Wednesday a bill that would repeal a sunset date for VISIT FLORIDA, the state's tourism marketing agency. The agency by law is set to shut down in October. 
The House has moved forward with a budget that funds VISIT FLORIDA only until October. The Senate, meanwhile, wants to perpetuate the public-private agency.
—
Some material from The News Service of Florida is used in this post.