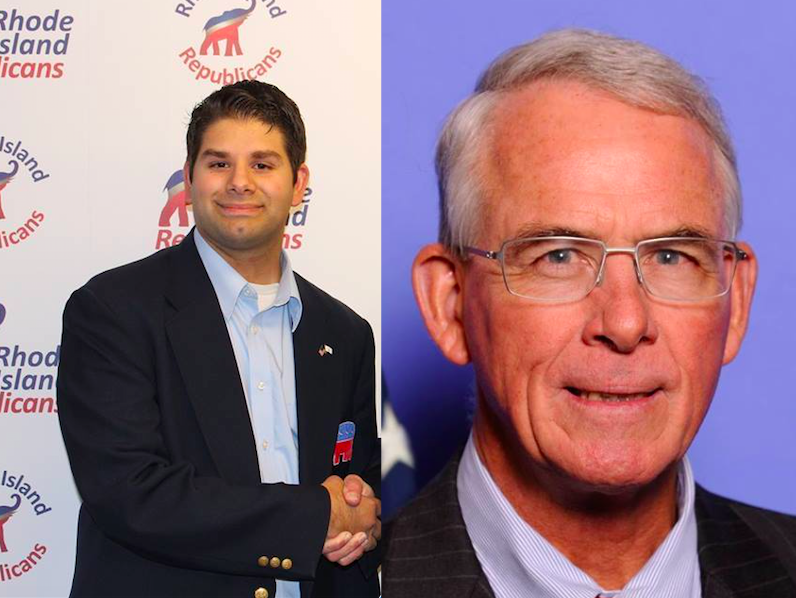 U.S. Rep. Francis Rooney spent little time raising money for re-election so far this year.
But he did wash himself of a donation paid by an alleged political shyster.
The Naples Republican in February returned $1,000 to Russell Taub days after the Rhode Island donor was indicted for a suspected campaign scam.
The U.S. Justice Department brought wire fraud and election law violation charges against Taub in late February, according to the Providence Journal. Prosecutors say Taub siphoned $1 million in donations to his Keeping America In Republican Control PAC for personal use.
Taub ran in 2016 against Democratic U.S. Rep. David Cicilline and lost.
He solicited some $1.6 million through KAIRC and another committee, justice officials say, but then used the money himself. The Journal reports Taub withdrew $100,000, transferred $750,000 to personal accounts and spent $217,000 on luxuries including escort services and hotel rooms.
The Foundation for Accountability and Civic Trust first raised concerns about KAIRC's activities last summer. They did so based on a fundraising email about now-Sen. Rick Scott's ambitions in Florida, as reported by Florida Politics last year.
In an email to potential donors, KAIRC solid itself as a group that "helped over 85 candidates, scheduled multiple fundraisers to help candidates in 2018, raised over $1.5 million as of June 30, 2018 and launched 9 support ads to help our candidates."
But FEC records did not back up that claim. They did show, however, that Taub had personally donated more than $500,000 in contributions to Republican candidates and committees.
Rooney for his part apparently no longer wants any Taub money. The Naples Republican returned the donation on Feb. 22, three days after Taub was scheduled to make his first appearance in federal court.
Rooney wasn't the only Florida politician to receive money from Taub. The Rhode Islander personally donated money to Scott and to former Rep. Carlos Curbelo and Congressional Maria Elvira Salazar.
Scott narrowly defeated incumbent Sen. Bill Nelson but Curbelo fell to Democrat Debbie Mucarsel-Powell and Salazar lost to Democrat Donna Shalala. Rooney won re-election in a landslide over Democrat David Holden.
In the 2016 election cycle, Taub donated to Curbelo and now-Rep. Brian Mast.
Rooney also refunded $1,000 to Tiffany Schank, who runs the Naples Boat Show. The reason for that return wasn't immediately clear.
The Naples Congressman raised just $755 over the first three months of 2019. His money comes chiefly from two individuals. Jacques Cariot, owner of French restaurant Bleu Provence, gave Rooney $300 in three monthly installments. Kevin Jensen, owner of Jensen Underground Utilities, did the same.
Rooney disbursed far more funds, much of it for Republican Party functions. He dropped $2,100 on event tickets with the Collier County Republican Executive Committee and another $1,600 with the Lee County REC.